At a glance:
16.3-million-pixel APS-C X-Trans CMOS II sensor
ISO 200-6400 (raw), 100-51,200 (JPEG)
2.36-million-dot OLED viewfinder
3in, 920,000-dot tilting LCD
New 77-area AF system
8fps continuous shooting
£499 body only
Fujifilm's DSLR-like X-T1 was undoubtedly one of the standout cameras of last year. With its combination of excellent image quality, dial-based controls and a rugged, compact body design, it earned numerous awards – including our own Premium Compact System Camera of the Year and our Reader Product of the Year at the 2015 AP Awards. Now Fujifilm is trying to build on this success with the launch of its simplified little brother in the shape of the X-T10.
The idea is clearly to offer a sensible subset of the X-T1's features in a camera that offers a similar handling experience, but at a lower price. To this end, the X-T10 uses the same 16.3-million-pixel, X-Trans CMOS II sensor (which includes on-chip phase-detection pixels for autofocus), alongside Fujifilm's EXR Processor II. It has a cosmetically very similar DSLR-style design, with a centrally mounted electronic viewfinder and tilting rear screen, and uses Fujifilm's signature dial-led control layout, including top-plate shutter-speed and exposure-compensation dials (most lenses have their own aperture dials).
What the X-T10 lacks in comparison to the X-T1 includes weatherproof construction, ISO and metering-mode dials, and some smaller refinements such as dial locks and a PC sync socket for studio flash. The viewfinder isn't as big, offering 0.62x magnification compared to the X-T1's vast 0.77x, while the SD card now slots into the same compartment as the battery rather than living under a separate side-mounted door.
However, the X-T10 gains a few new features commensurate with its more entry-level target audience. There's a pop-up flash that is cleverly hidden in the viewfinder housing and released by a switch on the top-plate. Another switch puts the camera into its beginner-friendly Auto mode, and allows access to subject-optimised scene modes. The X-T10 is also noticeably smaller and lighter than the X-T1, making it easier to carry around all day.
Available in either a staid all-black, or a rather attractive silver-and-black design, the X-T10's body-only price is £499. Two lens kits will also be available, with the XC 16-50mm f/3.5-5.6 OIS II for £599, or the premium XF 18-55mm f/2.8-4R LM OIS for £799.
Fujifilm X-T10 Review – Features
The X-T10 offers an impressively broad feature set, with a specification that would have looked outlandishly advanced just a few years ago. The sensitivity range covers ISO 100-51,200, although raw-format recording is frustratingly restricted to ISO 200-6,400. Continuous shooting is available at 8 frames per second, with continuous autofocus during shooting.
Shutter speeds range from 1/4,000sec to 1/30sec plus bulb with the conventional mechanical shutter. However a fully electronic shutter allows the top end to be extended to a staggering 1/32,000sec, allowing the use of fast lenses wide open in bright sunlight. The electronic shutter is also completely silent, which is great in situations where the clack of a mechanical shutter would be intrusive. However it can potentially show distortion with moving subjects, and strangely it can't be used with the extended ISO settings. A menu setting allows you to choose whether to use the electronic or mechanical shutter, or allow the camera to switch between the two as required.
As we'd expect, the X-T10 has built-in Wi-Fi for connection to a smartphone or tablet. This allows remote control of the camera with a live view display on the smart device, which is perfect for shooting on a tripod with, say, the camera at odd angles. It's also possible to transfer images to your phone for sharing online. Fujifilm hasn't included an NFC chip for easy set-up, but its implementation of Wi-Fi makes connecting the camera to the phone extremely straightforward anyway, so this is no real loss.
Full HD movie recording is available, at up to 60fps and with full manual control over recording. The camera has built-in stereo microphones, along with a 2.5mm stereo socket for an external microphone. A dedicated red record button on the top plate initiates recording at any time, but can be re-purposed to another function if you prefer.
Build and handling
With its boxy, high-shouldered design, the X-T10 can look a bit odd from some angles, but the advantage is that it gives more space for controls and more room for your right hand to grip. Indeed, with a cleverly sculpted front grip, rear thumb hook and grippy rubberised coating, the X-T10 feels impressively secure in your hand for such a small camera. With die-cast magnesium-alloy top and base-plates and aluminium dials, build quality feels solid enough, if not quite as rugged as the weatherproof X-T1. It is noticeably nicer than the recently launched and broadly similar Panasonic Lumix DMC-G7 – see here for an overview of the main differences between the X-T10 and the G7.
In use, the X-T10 behaves rather like a simplified X-T1, which of course is the whole idea. It is based around traditional analogue controls, with top-plate shutter speed, exposure compensation and drive-mode dials. Twin electronic control wheels are placed on the front and back of the body, both of which can be clicked inwards to function as buttons. They're not entirely convincing, with a somewhat loose and imprecise action.
The shutter-speed dial has timed positions from 1-1/4,000sec + bulb in whole-stop increments, and intermediate speeds can be selected using the front electronic dial. Setting the shutter speed dial to the T position allows the entire range from 1/32,000sec-30secs to be accessed using the front electronic dial. The drive-mode dial gives access to panorama, multiple exposure and bracketing modes, alongside the more usual single and continuous shooting. Less conventionally, it's also used to access image-processing 'advanced filters'.
Aperture is normally set by a ring on the lens, but certain Fujinon lenses lack this control, including the XC 16-50mm, which is the cheaper of the two kit zoom options. In this case, aperture is set using the rear control dial, which works fine but doesn't give quite such a satisfying handling experience. The XF 18-55mm zoom does have an aperture ring, along with a very useful stop-faster aperture, and would be our kit of choice for starters, although it does come at a £200 premium.
By default, clicking the rear dial engages manual-focus aids and switches between them. Alongside magnified live view, the X-T10 has a peaking display that highlights in-focus edges of the subject, along with Fujifilm's unique digital split-image display. Clicking the front dial switches between AF area modes, but this can be changed to suit your preference. Indeed, it's just one of seven user-customisable controls, along with the top-plate video button, the four buttons of the D-pad, and an additional rear Fn button. I assigned the D-pad to move the AF area directly around the frame, as I find this gives a particularly fluid way of shooting when using the electronic viewfinder. The directional keys themselves are noticeably easier to find and activate by touch compared to the X-T1's notoriously recessed and spongy ones.
ISO sensitivity doesn't have its own control, but can be assigned to a function button, or set via the onscreen Q menu that gives quick access to 16 user-selectable settings. I assigned ISO to the front control dial, meaning I could click the dial in to activate the setting, then rotate the dial to change it. This works really well, and personally I much prefer it to the X-T1's awkwardly placed, locking ISO dial.
Screen and viewfinder
The X-T10's centrally placed electronic viewfinder is the same 2.36-million-dot OLED unit previously seen on the X-E2, with 0.62x magnification and 100% coverage. It's a really nice finder, being bright, clear and colour accurate, and it matches the optical finders on most APS-C DSLRs for size. However, the window is unusually small, so you need to align your eye with it perfectly to see properly into the corners of the screen. The information display shows extensive exposure information, including an electronic level and live histogram, and usefully it all rotates when shooting in portrait format. An eye sensor allows automatic switching with the rear screen.
The screen itself is a 3in, 920,000-dot LCD that tilts upwards by 90° for waist-level shooting, and downwards by 45° for high-angle shots. However like all tilt-only screens, it becomes much less useful when shooting in portrait format. It's not touch-sensitive, so it can't be used for focus-point selection. Like the viewfinder, it's great to use when shooting and gives a clear view of the subject.
Autofocus
The X-T10 comes with a new advanced autofocus system, which will also be available in a firmware update for the X-T1 (as Version 4). For static subjects this employs Fujifilm's familiar 49-point grid covering most of the frame, with the AF area size selectable in five steps to match the subject. However, it adds eye-detection AF for portraits, along with two new modes for continuous focusing on moving subjects.
'Wide tracking' mode uses an expanded 77-point grid covering effectively the entire sensor. It's designed to follow subjects that are moving across the frame and keep them in focus. The subject's expected starting point, where the camera will initially acquire AF, can be set anywhere in the frame.
Group mode uses sets of AF points positioned in a defined area of the frame, and is designed for when you wish to maintain a specific composition. When shooting at 3fps in CL mode, it's possible to select between 3×3, 5×3 and 5×5 focus point sets, and move them almost anywhere in the frame. In 8fps CH mode the camera can only use phase detection for focusing, so you're limited to 3×3 or 5×3 groupings in the centre of the frame.
With static subjects the X-T10 focuses quickly, silently and accurately, especially with the small 16-50mm kit zoom. It also works well in low light, and I prefer to turn off the blindingly bright autofocus illuminator as it's rarely needed. Focus speed is, however, lens dependent, and some of one of Fujifilm's premium fast prime lenses such as the XF56mm f/1.2R are noticeably slower.
We haven't yet had time to test continuous focusing out fully, but initial impressions are quite positive. It's certainly a real improvement over Fujifilm's previous efforts, and promises to make the X-T10 (and indeed the X-T1) much better at shooting moving subjects. We're aiming to produce a more in-depth article covering the real-world capabilities of the new focus system shortly, so keep an eye out for this in the next month or two.
Performance
With the same sensor and processor as other X-system cameras going back to the 20-month-old X-E2, I wasn't expecting any great surprises from the X-T10 with regard to image quality, and didn't really see any either. On one level this is a good thing, as it means you get Fujifilm's signature lovely colour rendition, via its 'film simulation' modes that are designed to mimic classic film emulsions. Personally, I prefer the 'Astia/soft' and 'monochrome + red' filter settings, but there's plenty of other options to suit different tastes.
However, we've seen equally nice colour from the X-A2 which uses a conventional 16MP Bayer sensor, so we can't help wonder what Fujifilm might be able to deliver using one of the latest 24MP Bayer sensors that give excellent results in cameras like the Nikon D7200. Crucially, the raw files would be rather easier to handle in third-party conversion software.
These thoughts aside, the X-T10 generally performs very well in use. Metering is usually well judged, and because the camera provides a live preview of the exposure it's easy enough to apply any necessary compensation without resorting to guesswork. Auto white balance tends to work well, although it occasionally drifts towards an overly cool interpretation of the scene. However if you shoot raw, you can always re-convert in-camera using your preferred settings without even having to touch a computer.
High ISO image quality has always been a Fujifilm strength, and the X-T10 accordingly delivers really nice results up to ISO 3,200 at least. One real annoyance, though, is that raw recording is limited to the ISO 200-6,400 range, and you can't access the extended sensitivity settings unless you have raw disabled (and have also turned off the electronic shutter option in the menu). This is pretty infuriating when shooting in low light when you have no option but to boost the ISO, and I'd really like to see Fujifilm make raw files available at any setting, like every other brand. Along with the ability to use your own preferred noise reduction at high ISOs, this would also allow more effective highlight recovery at ISO 100.
Image Quality
Fujifilm's X-system cameras have used the same 16MP X-Trans CMOS sensor and EXR Processor for a while now, which means that the X-T10 gives much the same image quality as other recent Fujifilm cameras, including the X-T1. This isn't a bad thing, as these cameras are capable of giving very fine results, with particularly attractive JPEG colour output.
High ISO images tend to look particularly good, with excellent noise suppression and colour retention. But infuriatingly, Fujifilm limits raw format recording to ISO 200-6,400, so you're stuck with the in-camera processing and can't apply your preferred noise reduction at higher sensitivities.
The unusual colour filter array also means that X-Trans image files tend to look different to those from conventional Bayer cameras, when viewed at the pixel level. Not all raw converters can handle raw files, either, although Adobe Camera Raw and Capture One can both produce good results.
Resolution
The X-T10's 16-million-pixel sensor resolves essentially as much detail as it possibly could in our test chart shots, at around 3200l/ph at ISO 100. It drops only slightly on raising the ISO, still achieving around 2900l/ph at ISO 1600, and 2700l/ph at ISO 6400. Naturally, at the higher JPEG-only sensitivity settings noise has an increasing impact, and by ISO 51,200 it reduces the resolution to just 2200l/ph.
Dynamic range
Because of its X-Trans CMOS sensor, we've had to treat the X-T10 slightly differently to usual in our Applied Imaging tests, and as a result the numbers don't necessarily compare directly to conventional Bayer-sensor cameras. We measure 12.4EV range at ISO 200, which gives plenty of latitude in exposure and post-processing. This drops monotonously as the sensitivity is increased, but even at ISO 3,200 we see a quite respectable 8.2EV range.
ISO sensitivity and noise
At ISO 100 (which is only available in JPEG) the X-T10 gives an essentially noise-free image, with good rendition of fine detail and attractive colour (although highlights visibly clip). Switch to ISO 200, the lowest setting available in raw, and the image quality is still excellent but there's more detail retained in the highlights.
Noise only really starts to have an impact at ISO 1,600, with shadow detail starting to block up a bit. From this point onwards it has increasing impact, but even ISO 6,400 gives quite acceptable results for less critical purposes. The top three settings – ISO 12,800 through to ISO 51,200 – are only available in JPEG, and give very marginal results. Indeed, the top setting is barely usable at all.
Verdict
So has Fujifilm's attempt to make a cut-down version of the X-T1 been successful? Overall, I'd have to say it's worked pretty well. While the X-T10 obviously isn't quite as desirable as its big brother, it's a sensibly considered package that fits most of the X-T1's best bits into a simpler, more approachable package. Indeed, in some respects, it's actually a nicer camera to use. The more tactile D-pad makes it easier to set the AF area to match your subject, and ISO sensitivity can be set up to be much quicker and easier to change.
In typical Fujifilm fashion, the X-T10 delivers consistently attractive JPEG files out of the camera, which is great if you don't want to spend all your time in front of a computer processing raw files. It's also a gateway to the spectacular Fujinon lens range, including such fine designs as the XF 35mm f/1.4R and the new XF 16mm f/1.4R. Admittedly, many of these lenses are pretty pricey, but Fujifilm has recognised this and started the process of producing a range of cheaper, slightly slower primes that should be well suited to the X-T10, starting with a 35mm f/2 that's due to appear later this year.
Crucially, if you compare the X-T1 to its similarly priced competition, it's a very attractive package indeed. For example, compared to the recently announced Panasonic Lumix DMC-G7, it's smaller, better built and offers a more engaging user experience. Compared to the ageing Sony Alpha 6000, you get a more immersive viewfinder and more attractive JPEG output, wrapped up in a DSLR-like design that photographers appear to prefer. Even at its launch price, the X-T10 looks like great value for money. For photographers thinking of downsizing a bulky DSLR kit, as well as for beginners making their first steps into an interchangeable-lens system, it would be a great entry point to the brave new world of mirrorless cameras.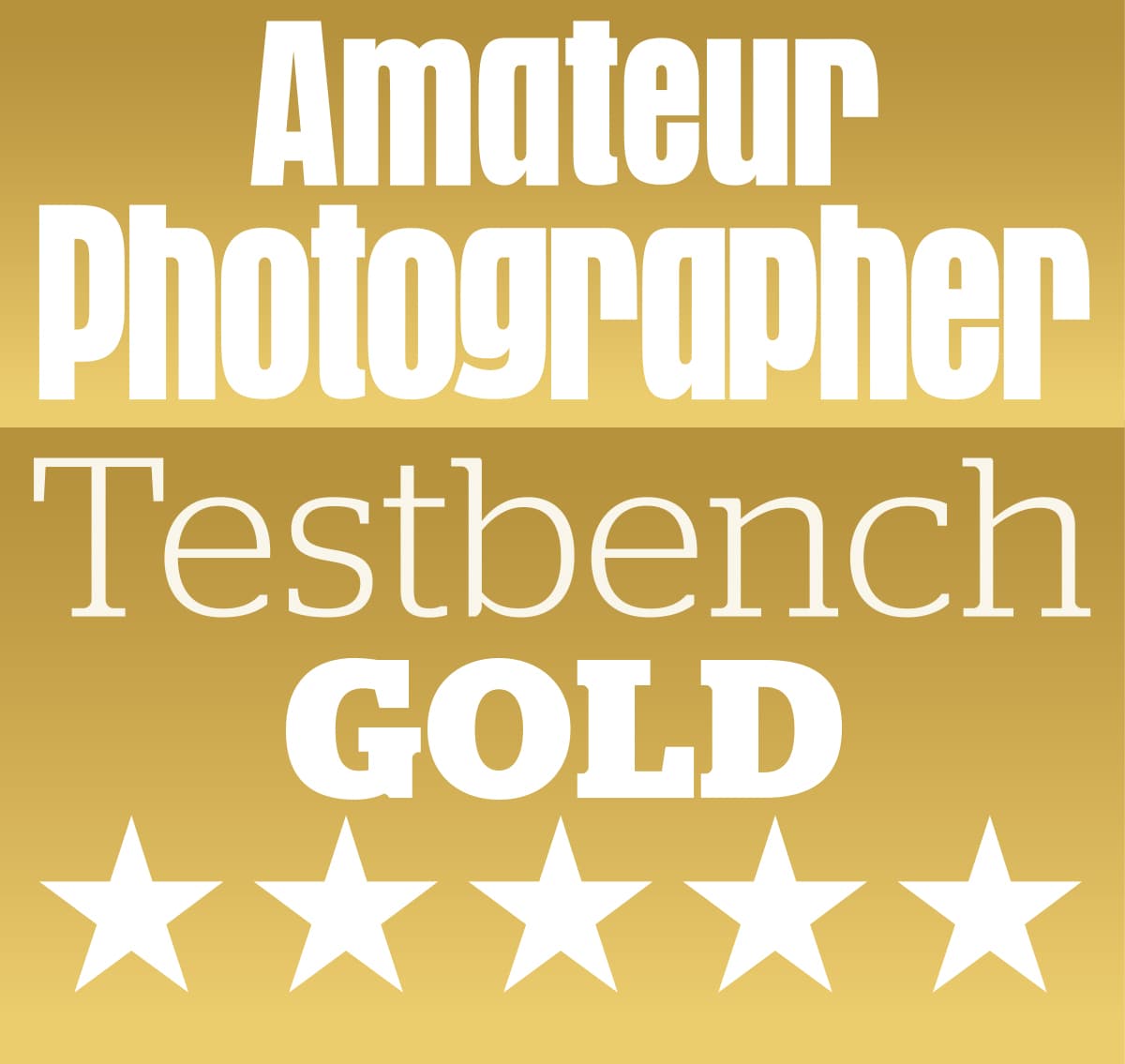 Full Specification