Fujifilm Fujinon XF 16-55mm f/2.8 R LM WR review – Image quality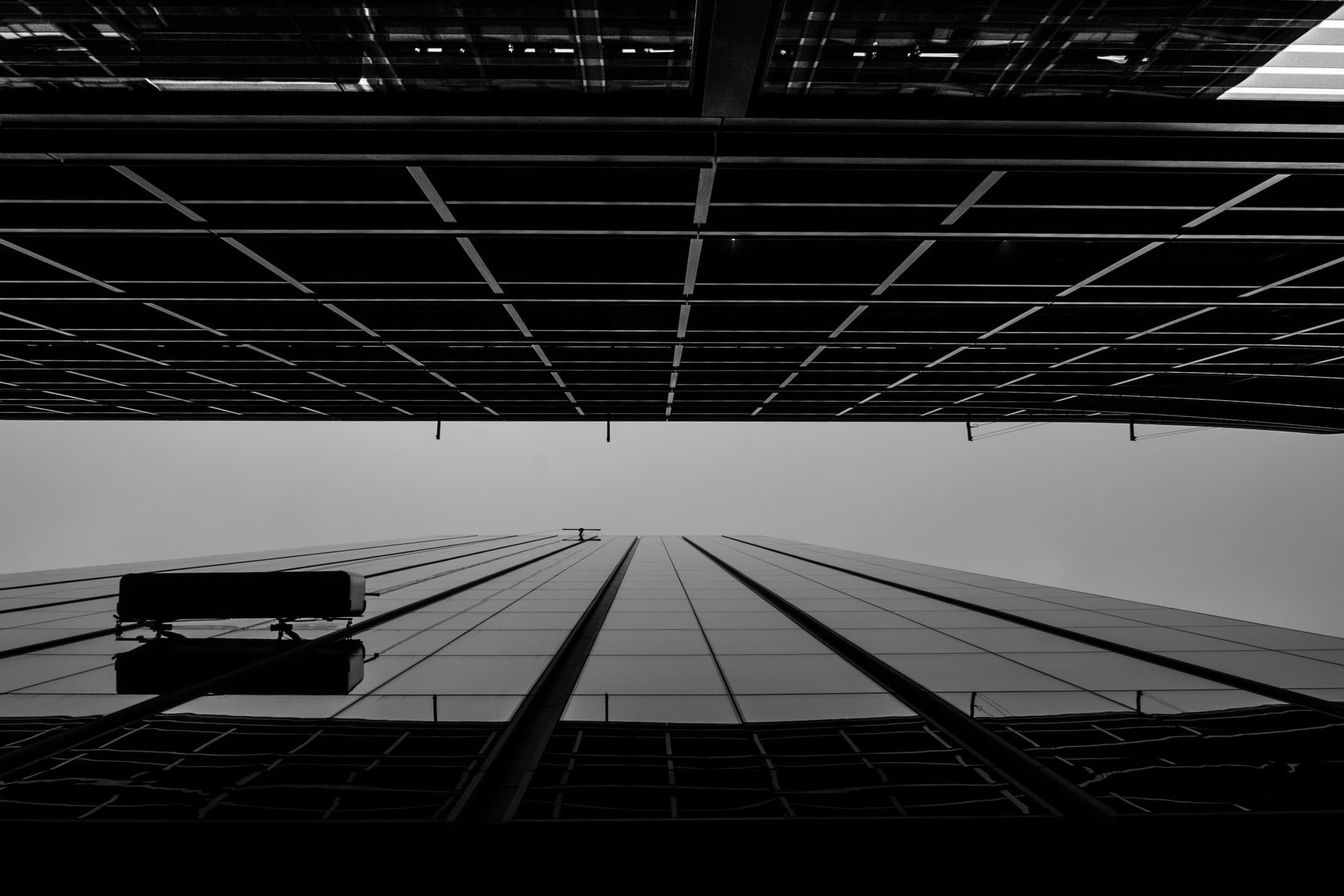 See more images taken with the Fujifilm Fujinon XF 16-55mm f/2.8 R LM WR in our sample gallery
Often zoom lenses must compromise somewhat on sharpness, especially when the focal range is rather extensive. It can be forgiven, then, when they are comparatively softer than corresponding prime lenses. However, such forgiveness is not required of the XF 16-55mm f/2.8 R LM WR – its impressive sharpness exceeds expectations for this type of lens by a fair margin.
At the widest, 16mm end of the focal range, the lens performs very well, showing great sharpness even at a maximum aperture of f/2.8. When shooting subjects in the distance at 16mm, the lens seems to hit optimum sharpness between f/4 and f/8, with f/5 being a particularly sweet spot.
Apertures of f/13 and f/14 start to see a drop in sharpness due to diffraction blurring details, but I wouldn't say it was soft. The only real, noticeable difference is at f/22 where images do appear softer, though they are still, of course, useable.
At the middle of the focal range – 30-35mm – the lens performs similarly in terms of sharpness and aperture. At the longest focal length, 55mm, the lens's sharpest point is around f/4, while f/2.8 is exceptionally sharp boasting great sharpness from edge to edge. In fact, there's little discernable softening towards the edges of the frame across the entire focal and aperture ranges, retaining much of this sharpness right through to the corners.
Fuji has made sure that chromatic aberrations and distortion are controlled almost entirely by the in-camera processing for JPEGs and lens correction profiling inside raw conversion software. When importing raw images directly into Adobe Lightroom, the distortion and chromatic aberrations are corrected by default, without needing to turn on any settings.
For our testing we managed to get uncorrected raw files by turning all corrections off and importing the files into Capture One. This allows us to see that at 16mm there is some barrel-type distortion that starts to bend edges of the frame, and at around the 35mm point, some pincushion-type distortion starts to occur; thereafter, pincushioning increases until the 55mm end of the zoom range.
Vignetting is also corrected in software, but looking at the uncorrected files shows only a slight vignetting even when shot wide open at the shortest end of the zoom range, which is very impressive. Ordinarily, even when shooting in raw, most users would not see the uncorrected files unless they made the conscious effort to turn everything off in software – but why would you?
Fujifilm Fujinon XF 16-55mm f/2.8 R LM WR review – Resolution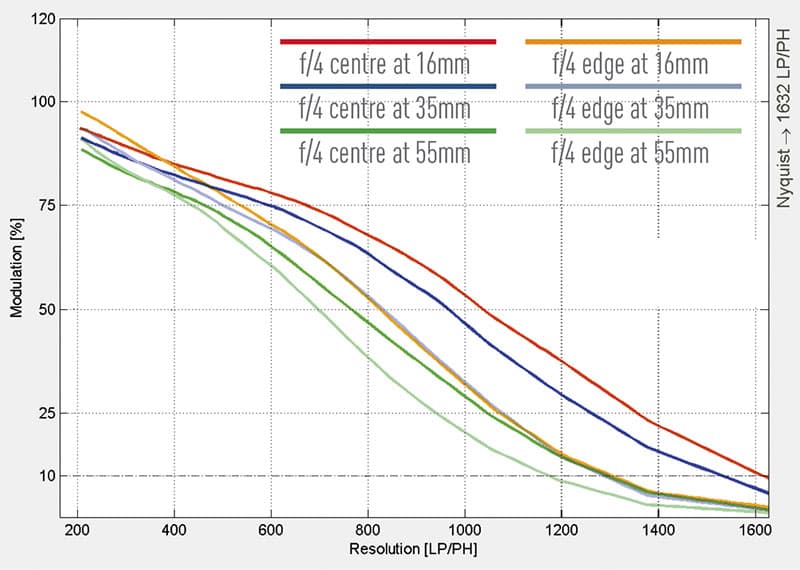 Our Applied Imaging tests give very impressive results, with the 16-55mm lens performing very strongly on the 16-million-pixel X-A1. Sharpness is very high at all focal lengths, even at f/2.8, with the corners of the frame coming very close to the centre for resolution. Diffraction inevitably has an impact at f/11 and smaller apertures.
Fujifilm Fujinon XF 16-55mm f/2.8 R LM WR review – Shading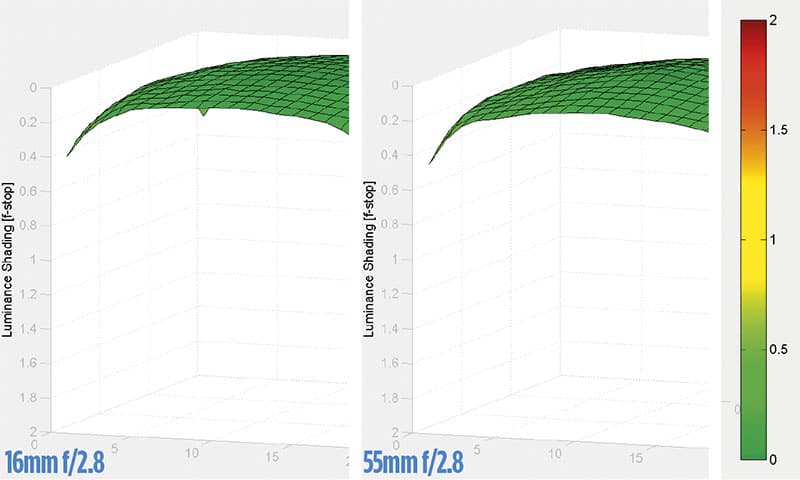 Fujifilm's X system uses software correction for vignetting, which means that users will rarely experience any shading effects in their images at all. Even looking at the raw files using Capture One, vignetting is very low indeed, at less than a stop in the extreme corners at f/2.8. This is impressive for a fast zoom, even on an APS-C sensor.
Fujifilm Fujinon XF 16-55mm f/2.8 R LM WR review – Curvilinear distortion
Like other compact system camera makers, Fujifilm uses software correction for barrel and pincushion distortion. Here we show results from the corrected images that photographers will normally see. There's a little residual barrel distortion at wideangle, and very slight pincushion at telephoto.