Canon PowerShot G7 X Mark II review – Introduction
At a glance:
20.1-million-pixel, 1in CMOS sensor
24-100mm equivalent f/1.8-2.8 lens
ISO 125-12,800
3in touchscreen, 1.04 million dots
8fps burst shooting
There was a time when Canon's PowerShot line was the obvious choice for anyone who wanted manual control in a compact camera. However, as manufacturers have abandoned the budget end of the market, too many capable alternatives have surfaced for this to remain the case. It's perhaps because of this rivalry that Canon has furnished its G-series range with five models in the past two years, and this has arguably left it in the best shape it's ever been.
As is now fairly standard practice, Canon has based most of these around the same sensor and a similar level of control, but differentiated the lenses, bodies and availability of certain features to deliver a solution to please everyone. The G7 X Mark II occupies a mid-line position – not quite as pocketable or affordable as some of its stablemates, but more practical than others.
The model updates the previous PowerShot G7 X, a camera with plenty of merits but a number of sore points, too. Canon has taken the latter on board for this update, but it has launched into a rather more populated market than what the G7 X was in. So where exactly does this all leave it?
Canon PowerShot G7 X Mark II review – Features
Despite a handful of significant improvements, much of what the G7 X Mark II offers at its core is essentially the same as the camera it updates – and the sensor falls into this camp. Once again we see a 1in CMOS sensor with a backlit architecture, and an effective pixel count of 20.1MP, which provides a native sensitivity span of ISO 125-12,800. However, image quality between the two models looks set to be slightly different, partly because the newcomer is capable of capturing 14-bit raw files (rather than the G7 X's 12-bit ones),
but also because it's the first PowerShot to employ the DIGIC 7 processor.
Key claims made by Canon for its new engine include enhanced detail rendition and better noise reduction across the sensitivity range, as well as diffraction correction to help boost definition when using smaller apertures. Further promises include improved shot-to-shot times and a handful of focusing-based improvements.
The processor is also responsible for increasing burst shooting speed from 6.5fps to 8fps, with autofocus set at the first frame. What's more significant is that this rate is maintained when capturing raw files for up to 19 frames – a massive improvement on the G7 X's underwhelming 1.2fps. Those capturing JPEGs can capture up to 30 frames at this speed, and should you wish to maintain autofocus between frames, the rate drops to a still respectable 5.4fps for up to 46 JPEGs.
The camera's 24-100mm f/1.8-2.8 equivalent lens appears unchanged from the G7 X, and image stabilisation has once again been included to counter camera shake, although one advantage of the DIGIC 7 processor is the new Dual Sensing IS technology. This uses newly developed algorithms to analyse information from the sensor to help further minimise blur, and results in a maximum compensatory effect of 4 stops (compared with 3 on the G7 X).
In contrast to some of its peers, the G7 X Mark II doesn't support 4K video recording – instead, it opts for full HD shooting at a choice of frame rates from 24fps to 50fps (or 60fps in NTSC). This makes use of the H.264 codec for compression and wraps footage in the MP4 format, with footage recorded at a maximum bit rate of 35mbps. Videos benefit from a five-axis dynamic image stabiliser, which is said to be particularly beneficial when walking with the camera. It's also now possible to create time-lapse footage.
Canon has ditched its My Colors image settings in favour of the Picture Styles that grace its EOS DSLRs and CSCs. The options include standard, portrait, neutral, faithful, fine detail, monochrome and landscape, as well as an auto mode, and three that can be created and tailored to your exact specifications. A long-standing criticism of previous PowerShot models was that it was not possible to adjust these when capturing raw images, but on the G7 X Mark II this is now permitted.
Alongside support of SD, SDHC and SDXC media, the camera bears the usual assortment of connectivity options, with micro HDMI and USB ports in addition to Wi-Fi and NFC. A button on the side of the body brings up the camera's various wireless options, allowing images to be sent to printers, computers and even to other PowerShot cameras if desired.
The top-plate conceals a small flash that's released with a catch on the camera's side, although there's no hotshoe to accept an external flashgun. Battery life is quoted at 265 frames, which is a useful improvement on the 210 offered by the G7 X, and you can boost this to 355 when using the Eco setting.
Canon PowerShot G7 X Mark II review – 24-100mm f/1.8-2.8 lens
One area in which the G7 X Mark II has a slight edge over a number of its rivals is its lens. While it appears unchanged from the G7 X's optic, its effective focal range of 24-100mm in 35mm terms stretches further than most of its peers (which typically finish around the 70-75mm mark) while keeping the maximum telephoto aperture at a respectable f/2.8.
The 11-element, nine-group optical construction makes use of Ultra Low Dispersion (UD) and various aspherical lenses to counter aberrations. Multilayer coatings on each element also help with light transmission.
The lens is equipped with an image stabiliser, which works with the scene-detection system and other technologies to determine what kind of stabilisation is required for both images and videos (collectively known as Intelligent IS). These include accounting for up-and-down and side-to-side movements when shooting close up (Hybrid IS) and a five-axis Dynamic IS when capturing movies, as well as a new panning mode that combines stabilisation over the appropriate axis with a slow shutter speed.
Canon PowerShot G7 X Mark II review – Viewfinder and screen
The G7 X Mark II doesn't offer a built-in viewfinder, and nor is it possible to use an external one given the lack of a hotshoe, and for some people this is likely to be a deal-breaker. The similarly priced PowerShot G5 X does offer one, although this means it loses pocketability.
Just like the model it updates, the camera's rear LCD offers a 3in panel with 1.04 million dots. While it continues to be hinged at its top for a 180° rotation, it now features an additional hinge at its base so that it can be tilted downwards by 45° – much like the EOS M3 and PowerShot G1 X Mark II. This makes it easier to view if held above head height. The display extends easily and to some distance from the body, and its default setting shows the scene well in all but harsh light, although brightness can be adjusted over five levels if required.
The screen is as responsive as expected to touch operation, and particularly useful for setting focus. It's good to see many other options that can be accessed and altered in this manner, and once you appreciate its convenience you will probably end up using it regularly. Many touch controls are small, however, and located close enough to each other that they may discourage larger-fingered users from calling on them too often. There are standard and sensitive options, the latter for use when wearing gloves.
Canon PowerShot G7 X Mark II review – Build and handling
The design of the previous model was clearly inspired by the minimal styling and pocket-friendly form of Canon's discontinued PowerShot S-series models, and the Mark II doesn't stray too far from this. Some of the G7 X's rounded edges have been lost to more angular ones, and the main part of the body sees its mottled finish replaced by a smooth one, but the rear controls and top-plate are virtually unchanged in much of their design and most of the controls they access.
The camera is built very much to the standard we've come to expect from an enthusiast compact at around this price. The body is largely constructed from a sturdy metal, with plastic parts used at the base (where the NFC antenna is found) as well as for the battery/card door, control ring on the rear and flash. The stacked mode and exposure-compensation dials are made of milled metal, as is the control ring around the lens.
Outwardly, there are only two significant revisions from before, one being the aforementioned dual-hinged LCD and the other being the welcome addition of a small rubber grip on the front plate. The grip is small and only adds a little to the camera's overall profile, but it doesn't need to be any larger on such a body – and it's pleasing to see it doesn't have any impact on pocketability.
The exposure-compensation dial runs in reverse to the G7 X's, so that a clockwise rotation applies negative compensation and vice versa. This is perhaps more natural for most people, and matches other brands too. Although the dial's recession behind the rubber thumb rest means that it's not quite as accessible as those on other cameras, it's also not as prone to being inadvertently shifted out of position.
On the rear, the thumb rest has been made more substantial, although the difference is slight. Naturally on such a compact body, a 3in LCD doesn't leave much room for physical controls, but the four buttons here are still well sized. Perhaps the most significant issue is with the change made to the LCD; the screen stands a little more proud of the body than the G7 X's display, and this has affected how comfortably you can rotate the control ring next to it. Admittedly, this is an issue with many other cameras, too.
Canon PowerShot G7 X Mark II review – Focusing
The G7 X Mark II employs a similar 31-point, contrast-detect AF system to its predecessor, but the new processor is said to give it a marginal speed advantage, as well as better detection of low-contrast subjects and more effective subject tracking.
Overall focusing performance is strong. It's a familiar case of it not quite being the fastest system around but not significantly behind to make any practical difference, and for static subjects in good light I have no complaints. What's particularly noteworthy is that, thanks to a sprightly AF-assist light, the camera continues to focus briskly even when faced 
with very poorly lit scenes.
In continuous focus mode with the subject identified through the touchscreen, it can take a brief moment for the camera to actually acquire focus, but when it does it adheres to the subject impressively as it moves around the scene. At times, I found it even managed to maintain this when obstacles presented themselves between the camera and the subject. When the camera is programmed to continue focusing during burst shooting, however, you have to trust it somewhat as it provides no indication of where it's focusing once you fire the first frame, although analysing images afterwards shows it's very capable of maintaining accurate focus.
One small issue is that there doesn't appear to be any way to instruct the camera only to release the shutter once focus has been confirmed. I found the camera would occasionally end up taking the shot even if focus has not been acquired, particularly when using the touchscreen for simultaneous focus and exposure (such as on the macro setting when you don't realise you've breached the minimum focusing distance).
Canon PowerShot G7 X Mark II review – Performance
One of the main performance improvements on the G7 X Mark II is its burst rate when capturing raw images. I found that with a suitably fast memory card, the camera not only met its 19-frame burst depth, but also often exceeded it by the odd frame or two. A burst of images is written to the card in around 12 seconds, with an additional five seconds if capturing JPEGs too, and while it's not possible to enter the menu or zoom the lens as this takes place, you can capture a handful of additional frames as these are processed.
Post-capture, the most significant change on the Mark II over its predecessor is the ability to process raw images. While the level of control on offer isn't as extensive as that on some other models, it's possible to zoom in to images before committing to any changes – useful for noise reduction – and easy to compare adjustments to original captures. Furthermore, the option to delete raw files and JPEGs independently can be useful when card space is limited. It's good to have the option to crop and resize images too, although some other enthusiast-oriented controls, such as perspective correction and image straightening, would be welcome additions.
Looking closely at raw images alongside their JPEG counterparts makes you appreciate how well the processing engine does to produce immediately usable JPEGs. Contrast is good and colours on the Standard picture style are well saturated but still accurate. I was happy to use this for scenes containing flowers and foliage, as well as more everyday images captured in urban settings. I did, however, find that scenes containing blue skies were best captured on the auto mode, if not the more dramatic landscape mode, as the standard option tended to leave blues somewhat undersaturated.
Although the camera is capable of producing detailed images, this is very much dependent on how the lens is set. Sharpness is weakest at the wide end, with fine detail generally lacking throughout the frame. Oddly, although there is some corner softness at f/1.8 here, stopping the lens down (say, to f/4) only seems to make this worse. The fine detail picture style works very well to counteract some of this softness, although it also accentuates image noise.
Detail across the frame is higher and more consistent at mid-range and telephoto settings, although you do see a benefit by stopping down to f/5.6 or so to get the best sharpness throughout. Best performance is at middle focal lengths, with shots captured at 40-75mm producing a very good level of detail across the frame. Chromatic aberrations, while present in raw files to a moderate degree, are removed by the camera's JPEG processing.
I was generally pleased with what the camera's metering system deemed to be the correct exposure most of the time, although occasionally it erred towards underexposure. The auto white balance system does a stellar job of keeping things accurate regardless of what is thrown at it. Impressively, scenes lit with a mixture of natural and artificial light don't prove to be much of a problem, either.
Video quality is somewhat hit and miss. The softness of the lens at the widest end results in footage being less detailed here than further up the focal range. Exposure changes happen fluidly as the camera is moved around the scene and minor artefacts over finer details are visible but not to any massive degree, while the image stabilisation is very effective at keeping things steady. Audio quality is unremarkable but, again, for most uses it is satisfactory.
Canon PowerShot G7 X Mark II review – Dynamic range, resolution and noise
Although we've seen what's likely to be the same 20.1MP, 1in CMOS sensor and 28-100mm f/1.8-2.8 lens in previous models, the G7 X Mark II is the first recipient of the company's latest DIGIC 7 processor. Alongside its operational advantages over previous engines, Canon claims this helps to reduce noise in images. The camera's processing engine does a good job to keep this at bay, although you'll want to stick to a range no greater than ISO 3,200 for best results. Dynamic range results are more or less what's expected for such a sensor, with results on a par with many rival cameras at default sensitivities and a sound performance further up the ISO scale. Similarly, resolution figures show the camera to be very capable of recording a high level of detail at lower sensitivities, although in real-world shooting this is very dependent on the zoom position.
Dynamic range
With the same sensor as the G7 X, the Mark II produces similar results in our Applied Imaging tests. At the lowest sensitivities, we see very respectable readings in excess of 12EV. As the ISO is raised the dynamic range progressively drops, and the low readings beyond ISO 3,200 indicate unacceptable levels of noise in dark regions of the image. Overall, these figures compare favourably with those from other models equipped with similar 20MP, 1in sensors, and even certain Micro Four Thirds models.
Resolution
The G7 X Mark II is capable of resolving around 3,200l/ph in JPEGs at its base sensitivity of ISO 125, which is a respectable result for such a sensor. Sadly, this isn't maintained to the same extent as other cameras as sensitivity increases, falling to around 2,700l/ph at ISO 800, and around 2,400l/ph at ISO 3,200. The uppermost ISO 12,800 option shows the next big loss down to just 2,200l/ph, with contrast in real-world images significantly worse than that at the ISO 6,400 setting.
Noise
Both raw and JPEG images taken from our diorama scene are captured at the full range of ISO settings. The camera is placed in its default setting for JPEG images. Raw images are sharpened and noise reduction applied, to strike the best balance between resolution and noise.
Although some noise can be seen at all sensitivities, the first point at which it dominates featureless areas is at ISO 800. It rises steadily after this point and is generally well controlled until ISO 6,400, where the drop from ISO 3,200 is more noticeable and details degraded. As is often the case, the last ISO 12,800 setting shows a more pronounced fall in quality, with noise ravaging fine detail, and both contrast and saturation dropping considerably. The camera offers three levels of noise reduction for JPEGs, with the Low setting doing an excellent job of drawing out chroma noise to leave just the texture of luminance noise. This results in images retaining far better integrity than with the more aggressive noise-reduction systems found on many other models. ISO 3,200 would be a good upper limit to set, but ISO 6,400 can be usable with careful post-processing.
Canon PowerShot G7 X Mark II review – Verdict
When the Canon PowerShot G7 X was released, it didn't have much in the way of competition. Now, the idea of a pocketable camera furnished with a 1in or Micro Four Thirds sensor, together with raw shooting and plenty of manual control, is a bit less special – and if you're happy with a fixed-focal-length lens, the pool is further diluted with a handful of very capable APS-C-based compacts to consider.
Despite this, at least on paper, the G7 X Mark II remains an exciting proposition for the enthusiast user, particularly when the many useful changes over the previous G7 X are considered. And it's pleasing to find that much of this translates to real-world shooting, with largely reliable image quality, a sound focusing performance, usefully tilting and responsive LCD, and decent – if not quite ideal – level of customisation as its draws.
The camera is quite capable of recording a good level of detail throughout the frame while keeping optical aberrations in check, and images straight out of the camera are pleasing. Those shooting at the wide end of the lens with some frequency, however, may be disappointed with the slight softness here; it's perhaps telling that many similar models opt for lenses with more modest focal ranges.
Directly comparing the spec sheet of the G7 X Mark II to those of its peers shows a few holes, although whether these matter greatly is a separate issue. Some may, for example, lament the lack of 4K video recording, but many photographers record video so infrequently, if at all, that they would render this a non-issue. The lack of a viewfinder is more likely to be seen as a serious omission, particularly in the face of rivals that manage to squeeze one into a similar body size.
Overall, Canon deserves praise for ironing out the key issues that affected the G7 X and throwing in a handful of niceties on top of this. The result is a camera that may not be quite exemplary, but that will be very pleasing to use and dependable in a variety of situations for a lot of people.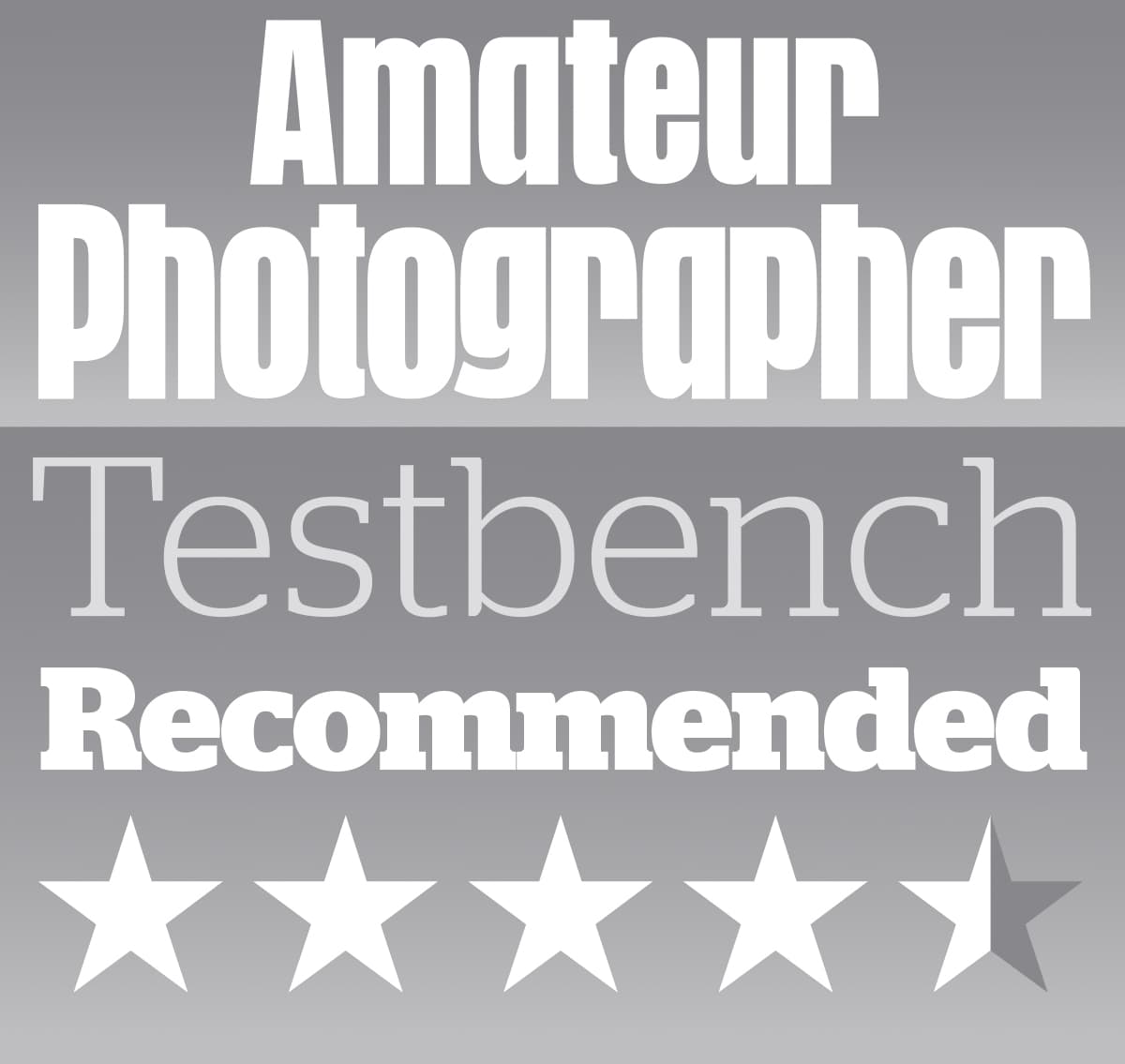 Canon PowerShot G7 X Mark II review – Full specification