Calibrite ColorChecker Passport Duo at a glance:
$199 / £199
Colour calibration target
For photo and video work
Includes four colour targets
Creates DNG and ICC camera profiles
The Calibrite ColorChecker Passport Duo is a pocket-sized calibration target that aims to help you achieve perfect colour. Designed for hybrid users who shoot both still and moving images, it includes photo-centric elements of the firm's existing ColorChecker Passport Photo 2, while adding a pair of targets from the ColorChecker Passport Video that are specifically designed to aid a video production workflow. But this brings a significant increase in price over either, to $199 / £199. So is it worth the money?
Calibrite ColorChecker Passport Duo key features:
Targets:  Four targets are included: a Classic 24-patch colour; White Balance; 24-patch Video Colour; and 3-step Grayscale (for video)
Camera Calibration:  You can create both DNG and ICC profiles for your camera using the ColorChecker Camera Calibration app
Compatibility:  Calibrite's software works on both Mac and Windows PCs, either as a standalone application or a Lightroom plug-in
Lanyard:  A somewhat gaudily branded blue lanyard comes in the box
As with previous versions of the ColorChecker Passport, you get a sturdy black plastic casing measuring 12.5 x 9 cm that will fit easily into a camera bag or pocket, and which folds open to reveal a set of four calibration targets. For stills, there's a pale grey white-balance card, along with a standard 24-colour target. The latter can be used either as a simple visual reference tool, or to create a colour profile for your camera using Calibrite's accompanying software. The resultant DCP file can then be used in imaging programs such as Adobe Camera Raw or Lightroom.
Turning our attention to the video section, firstly there's a 24-patch target, including a row of six primary colours (yellow, red, magenta, blue, cyan, and green). These are designed to align with Vectorscope colour visualisation displays; when your white balance is correct, you should see a centred star pattern, with six arms pointing out symmetrically.
A further six panels aim to represent a broad range of skin tones. Then there's a greyscale across two rows, with extended highlight and shadow coverage (i.e. brighter whites and deeper blacks).
The fourth target is a three-step greyscale with white, mid-grey (40 IRE), and deep black panels. This provides a simple way of checking exposure using a waveform display, as you get three horizontal lines representing highlights, mid-tones and blacks.
One thing to look out for here, though, is that the black target has a glossy finish, so can be prone to picking up reflections (you can see this in the opening image at the top of this review).
Camera Calibration software
Creating a camera profile is straightforward. Shoot the 24-colour target in raw, then convert to DNG. Drag this file into the Calibrite ColorChecker Camera Calibration software, and it'll do the rest automatically. Creating a profile takes a little while, but the resultant DCP file can be used by a range of different image processing programs. Any profiles you create will also appear alongside other camera colour profiles in Adobe software, which I find more a logical way of working than the Presets created by the rival Datacolor Spyder Checkr Photo.
You can also create a dual-illuminant profile, using raw files shot under daylight and artificial light. This should give more consistent results when processing files shot under different lighting conditions. It's worth noting that the software works with all Calibrite or X-Rite classic 24-colour targets; you don't specifically need the Passport Duo.
Calibrite ColorChecker Passport Duo: Our Verdict
While the Calibrite ColorChecker Passport Duo is undoubtedly a specialist tool, everything about it works well. The ability to create camera profiles will appeal to users who wish to standardise colours across several cameras, especially if they come from from different brands. While the Adobe Standard profile does much the same thing, I found Calibrite's profile gave more saturated colours. Which you'll find more useful is very much down to personal needs and preference.
Crucially, though, the video section provides uniquely useful aids for checking white balance, colour and exposure, just as long as your camera or monitor/recorder can show the requisite displays. This should be invaluable for those who need to use their files directly, while also giving the best possible start point for post-processing. As a result, the Calibrite ColorChecker Passport Duo is a great option for users who are shooting video seriously, along with stills. But those who are only shooting photos should stick with the cheaper ColorChecker Passport Photo 2.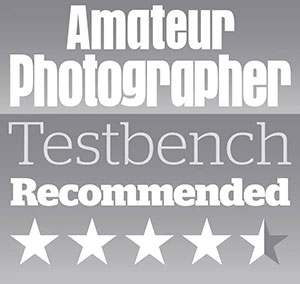 ---
Follow AP on Facebook, Twitter, Instagram, and YouTube.
---