The Atomos Shinobi series of external monitors currently comprises two models – the original Shinobi with its 5in screen and this Shinobi 7 with a 7in screen.
These monitors are designed to be attached to your camera while you shoot to offer a larger view of the scene and the subject, making manual focus easier and also allowing us a more detailed view of our composition.
While the original Shinobi makes a good choice for those needing a basic connection, this Shinobi 7 offers quite a lot more and will appeal to those wanting more complex monitoring arrangements.
At a glance
Price: $599 (exc.) / £630 (inc. VAT)
7in 1920×1200 display
Touch screen
HDMI and SDI
Dual battery plates
Main powered option
Atomos Shinobi 7 – Key Features
Log compatibility: Offers log conversion from all the main manufacturers
8 LUT library: SD card slot for loading up to eight homemade or bought LUTs
Multiple monitor displays: Built-in options to monitor exposure, focus, colour and audio levels
Atomos is probably best known for its extremely popular Ninja series of video-recording field monitors. These are 5in monitors that can be mounted on top of your camera and which provide a larger preview screen as well as the chance to record your video in a range of high-end formats to the device's own SSD storage.
Of course, if you are into video these are brilliant products, and when cameras had a quite limited range of codecs themselves they opened new doors and opportunities. With the rise of internal ProRes recording in mirrorless cameras though there may not be quite the same demand for external recorders, but the appeal of a larger screen on which to see what you are filming is still very much alive.
Atomos Shinobi 7 – Specification
The Atomos Shinobi 7 is an external monitor that connects to stills and video cameras to display what the camera is seeing on a larger 2200nit 1920×1200-pixel touch screen. As the name suggests the device's screen measures 7in across, so it provides a very much larger display than any camera has built-in.
Cameras can be connected to the monitor via full sized HDMI or via the SDI 1.5/3G port. Most mirrorless cameras that also shoot stills will use the HDMI ports, while those using cinema cameras will most likely connect via SDI. HDMI is able to carry more data, but SDI is able to send it further, so usage will also depend on how far away from the camera the monitor will be positioned.
As well as HDMI and SDI 'in' ports the Shinobi 7 comes with HDMI and SDI'out' ports, so the image displayed on the screen can be sent on to further monitors when more than one person needs to see what is going on at the same time. A nice feature is that we can feed the Shinobi via the HDMI in port and take a stream out via the SDI – or vice versa.
The rear of the device has a USB-A port so firmware updates can be loaded directly to the device, and an SD card slot on the side allows users to load their own LUTs to preview on the screen while footage is being displayed.
Port B on the rear is an RJ45 for an Ethernet network connection. At the moment this doesn't appear to have a use, but Atomos says it is for 'future features' – so some form of streaming to networked monitors and screens no doubt.
Power comes via a 6.2V-16.8V DC mains port, which requires an optional mains adapter, or from the two battery plates designed for NPF L type batteries.
Two mounting points with regular 1/4in 20 threads with anti-rotation pins sockets allow us to attach the monitor to things from the bottom or from the top, so it can sit on a stand or camera, or hang from one.
Atomos Shinobi 7 – Features
As well as just displaying the image from the camera, the Shinobi 7 can also monitor the feed and offer additional technical information to help with exposure and focus, for example.
While the image is displayed the Shinobi can use peaking to show us which parts of the picture are sharp and covered by the depth of field of the aperture, and we can magnify to view to 1:1, 2x and 4x sizes to check details for ourselves.
We can check exposure too with zebra stripes appearing over parts of the scene that are too bright, and with a 'false colour' overlay that adds a range of colours to the image to indicate the brightness of different areas.
Further exposure monitoring can be done using a waveform monitor as well as a waveform for each colour called 'RBG parade', and we have a regular histogram that everyone will feel at home with.
The display can operate with 10 aspect ratio settings, offer us 'safe frames' to ensure our composition will suit multiple output formats, and gives us in-display desqueeze options for 2x,1.8x, 1.5x,1.33x, 1.25x anamorphic lenses.
For the most part the Shinobi 7 will detect the camera that is feeding it and select its own colour profile to suit, but we can manually select Log profiles for all the main manufacturers if needed. There is room for up to eight LUTs in the LUT library, so we can either load those we've bought or those we've made ourselves to preview on the main display as footage is being shown.
We can monitor audio as well via the monitor by connecting headphones to the 3.5mm port. Up to 8 channels of audio can be monitored on the screen if we are using SDI, but only 2 if we are connected via HDMI.
Atomos Shinobi 7- In use
While the Atomos Shinobi 7 may not be heavy in itself, once it has a pair of batteries attached it takes on a new weight dimension. I made it 959g with a pair of Atomos' own ATOMBAT003 NP-F750 batteries. The weight isn't such that it's impossible to handhold a camera with this mounted to the top but it can be challenging for long shoots.
The screen is very easy to use, however and its size makes it invaluable for showing what you need to see with great clarity. It is easily bright enough to see outside even on a sunny day, the touch functionality is responsive and reacts quickly, and the controls are pretty easy to find and understand – once you are used to the operating system.
While field monitors like this are seen primarily as devices for videographers I also found this one useful for stills work.
Not only do you get to see what you are going to shoot on a much larger screen, but with a decent length cable you can also see it remotely.
This is handy when you want to be a distance from the camera, but also for times when the camera is in a place that is uncomfortable to access – such as when you are shooting ground-level macro, for example.
The camera can be positioned on the ground and you can stand or sit in comfort with the screen in your hand to access your composition etc. We are promised some camera controls in the future, but for now you'll have to use your camera's app.
Atomos Shinobi 7 – Verdict
The Atomos Shinobi 7 is an excellent field monitor, providing us not only with a bright and clear view of the image but also with extensive monitoring displays to help ensure that image is recorded at its best.
The device is well made and the OS is straightforward to use, and we have plenty of connections for now and for the future. Atomos seems to be dragging it's heals with the on-screen camera controls though – the device is out since May 2021.
The Shinobi 7 might be a bit big for many and some might be better off with the 5in Shinobi – or even the Atomos Ninja V, which is being replaced and now selling at a discount. Both though only have a single battery plate and fewer features, but probably more than enough for most people. If you can manage the extra size and weight though, this is a great bit of kit.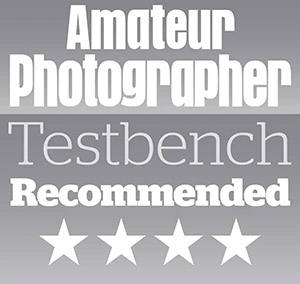 For more options, have a look at the best external screens.
---
Follow AP on Facebook, Twitter, Instagram, YouTube and TikTok.