While many tripods now make a virtue of being as small and lightweight as possible, the 3 Legged Thing Charles 2.0 goes in completely the opposite direction. It's a large and fairly heavy unit which, with its 3-section aluminium-alloy design, almost feels like a throwback to an earlier age.
But there's good reason for this, as where tripods are concerned, size and weight equate directly to stability, especially when shooting outdoors with heavier cameras and lenses. The Charles 2.0 is therefore designed to appeal to photographers who shoot subjects such as landscapes and astrophotography.
3 Legged Thing Charles 2.0 at a glance:
$399.99 / £319.99 (Airhed Pro kit)
$299.99 / £249.99 (legs only)
3-section aluminium alloy legs
1.94m maximum height
61.2cm folded length
2.44kg weight
Up to 40kg rated load
The benefit of those long legs is, of course, height; even in its most stable configuration with the centre column retracted, this tripod will lift a camera to 1.5m, which isn't far off eye level for me as a six-footer. At its maximum extension, it'll get to over 1.9m. That gives plenty of leeway when you need it, for example when shooting on sloping ground.
Each of the legs can be set independently to three different angles, and they reverse fold to reduce the packed length. However at 61.2cm when folded, it's still pretty sizeable.
For low-level shooting, the centre column can be removed, and the head platform transferred onto the central spider to get down as low as 23cm. Alternatively, the centre column can be inverted and the camera slung underneath, although this is always an awkward way of working.
3 Legged Thing Charles 2.0 key features:
Case: A well-made padded nylon case is included, with an external pocket for accessories such as the supplied Toolz multi-tool or optional feet
Strap: Usefully, the strap can be removed from the case and attached to the tripod, via loops at each end of the centre column
Levels: Two bubble levels are included to help set your camera level, one on the central 'spider' and the other on the quick-release platform
Camera clamp: The quick-release camera clamp will accept standard 38mm wide Arca-Swiss type dovetail plates
All three legs can be unscrewed, and any one of them attached to the centre column to make a similarly huge monopod. However, it's worth noting that none of them has a foam or rubber grip, and aluminium alloy is notoriously uncomfortable to handle in cold weather.
Turning our attention to the Airhed Pro ball head, this has separate locks for the ball and the panning base. I found that the former gave no real control over friction, going from locked to completely loose in a fraction of a turn. So you must remember to keep hold of your camera whenever you undo it, to avoid expensive mishaps.
On a more positive note, though, the head allows precise adjustment, and then locks down firmly without the slightest shift in composition. While the ball lock screw is captive, the pan lock control isn't. But thankfully, it has a very long way to unscrew before it'll fall out.
At 2.4kg including the head, this is a lot heavier than most tripods now on the market, but not unduly so given its height. However, if you're expecting to carry it around a lot, it's worth considering the firm's carbon-fibre Winston 2.0 version instead. This is the same size and is rated to support the same load, but 390g lighter. It's not that much more expensive, at $400/ £280 for the legs and $500/£339 for the kit.
I tested the Charles 2.0 with a Nikon Z8 and Nikkor Z 100-400mm lens, which it handled with ease. However, while it's sturdy and will clearly support much heavier kit, it visibly doesn't dampen vibrations as quickly or effectively as a carbon-fibre tripod would. It's important to wait a couple of seconds for everything to settle down after adjusting the camera, and then use some kind of remote release.
Optional Footwear
3 Legged Thing offers a range of optional screw-in footwear in place of in place of the standard rubber feet, for use on different surfaces. Clawz are for snow or ice, Heelz for hard surfaces like concrete, and Stilletoz for soft ground. Finally, Vanz are hybrid long spikes/rubber feet. Prices range from £40 to £60 per set.
3 Legged Thing Charles 2.0: Our Verdict
There's nothing very flashy about the 3 Legged Thing Charles 2.0, with its matte black finish and utilitarian design. But it does the job it's designed to do, and does it well. If you want a large, robust tripod and are happy carrying around something this size, it's a solid option for serious landscape photographers at a competitive price.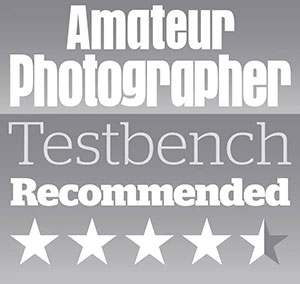 ---
Follow AP on Facebook, Twitter, Instagram, and YouTube.
---