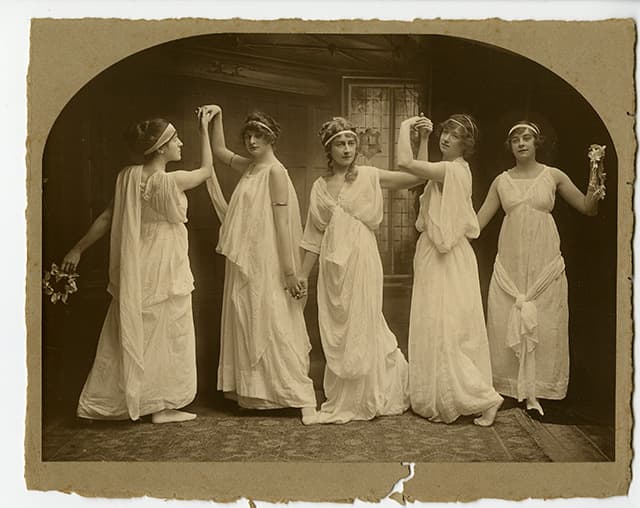 Dance class in Torquay, Devon c1904. Agatha is in the centre
Agatha Christie: Unfinished Portrait, which opens today at the Bankside Gallery in London, includes a timeline of key milestones in the author's life, such as publication of Murder on the Orient Express.
It has taken four years to sort through the author's archive, which had lain in various boxes and cupboards, according to Agatha Christie's grandson Mathew Prichard.
The images on show feature Agatha. However, speaking to Amateur Photographer today, Prichard explained that his grandmother was a keen photographer herself who had enrolled on a photography course in London.
It is believed Agatha used a Leica camera and was keen on landscape photography.
She also acted as the official photographer on archaeological excavations in Syria and Iraq undertaken by her second husband, Max Mallowan.
Prichard, who looks after the Agatha Christie Archive, said: 'These wonderful photographs form a key part of the Archive and it is very moving to see them presented so beautifully for everyone to enjoy.'
He added: 'I cannot think of a more fitting way to celebrate my grandmother's life in this 125th anniversary year.'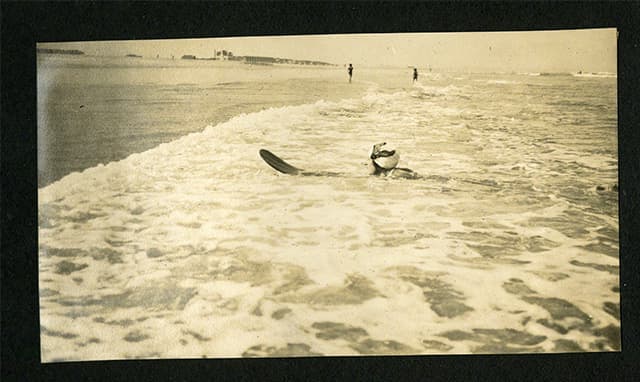 Agatha surfing in Muizenberg, South Africa, 7 February 1922
The images are accompanied by a quote in Christie's own words, from published works and unpublished personal correspondence.
Agatha Christie: Unfinished Portrait runs until 6 September, after which it will go on tour, first exhibiting at Torre Abbey in Torquay, Devon, from11-20 September as part of the International Agatha Christie Festival. Visit www.agathachristiefestival.com.
The Bankside Gallery is located at 48 Hopton Street, London SE1 9JH. The gallery is open daily 11-6pm and entry is free. For details call 0207 928 7521 or visit www.banksidegallery.com.
This image of Agatha Christie with surfboard is contained in a personal photo album, on display as part of the exhibition at Bankside Gallery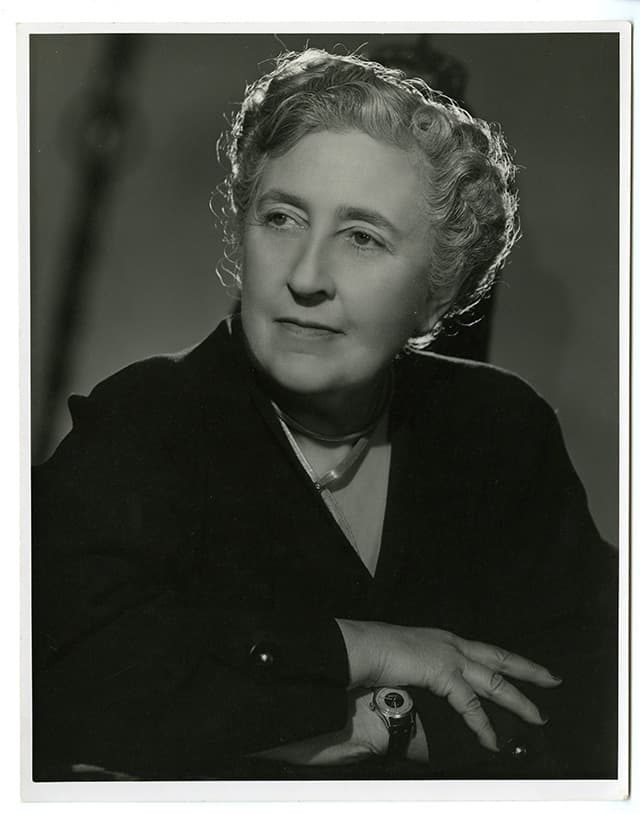 Agatha by Angus McBean, 1949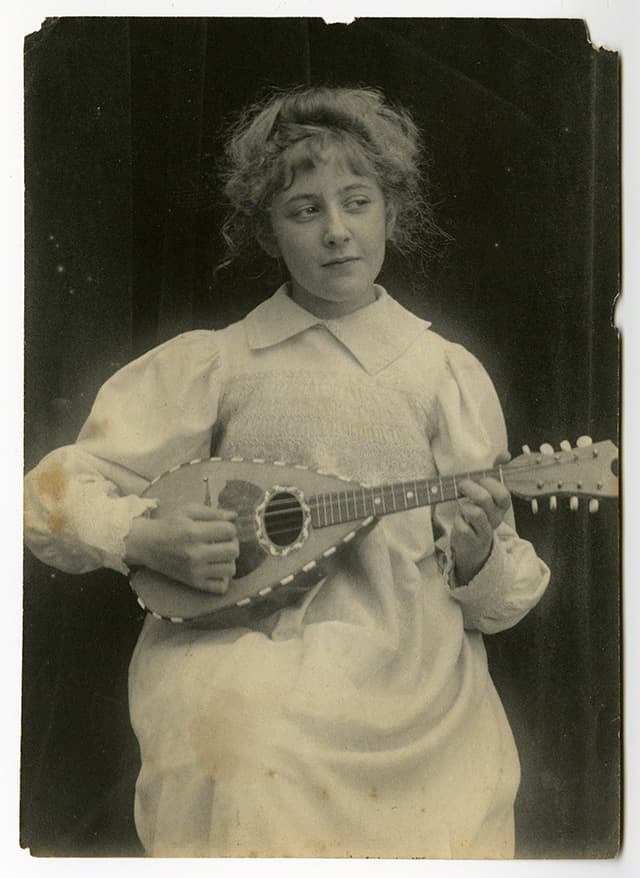 Agatha playing a mandolin, c1898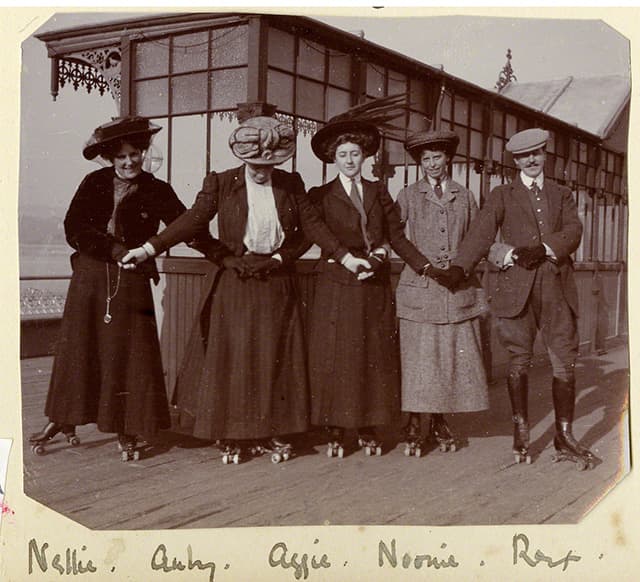 Agatha (in centre) roller-skating on Torquay pier with the Lucy family, c1911
Early 1922. Agatha and her first husband Archie go on a world tour as part of a trade delegation for the Empire Exhibition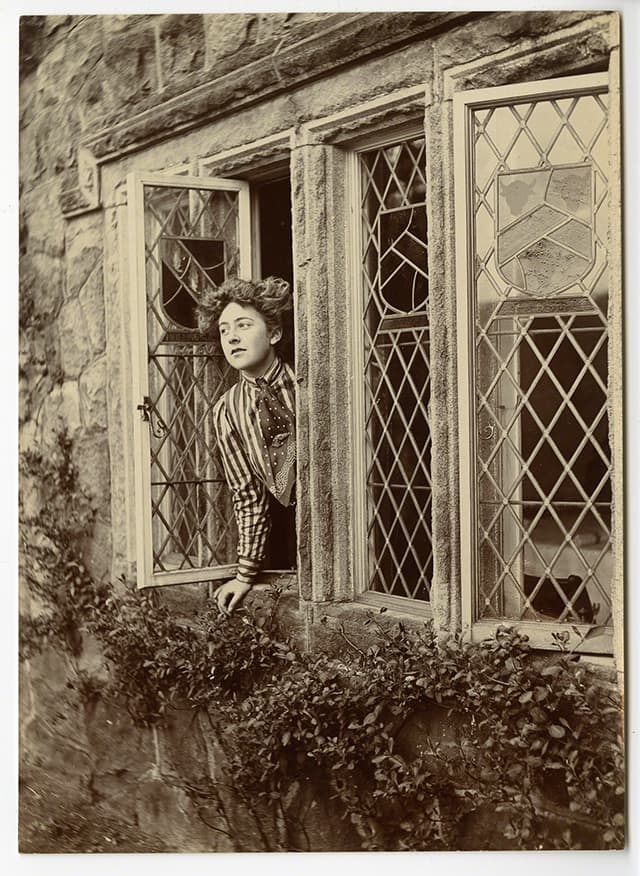 Upper House, Hayfield, Derbyshire, 1913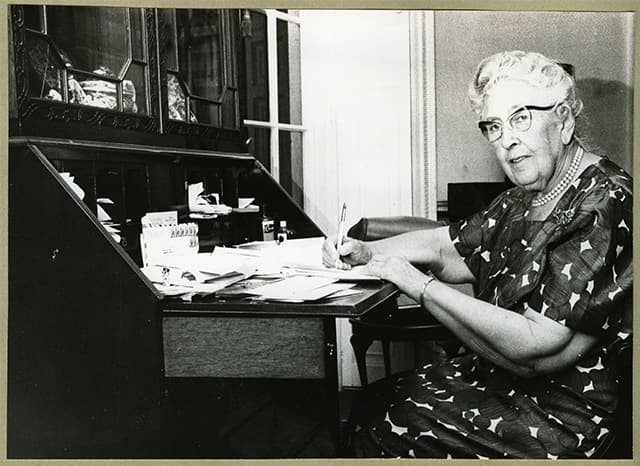 Agatha Christie at Greenway, the author's holiday home in Devon, by Svend Aage Dantoft, 1967