Setting yourself up with the right kit for landscape photography is the best way to ensure you get the possible shots. Have a look at our landscape photography kit list.
Best kit for Landscape photography: camera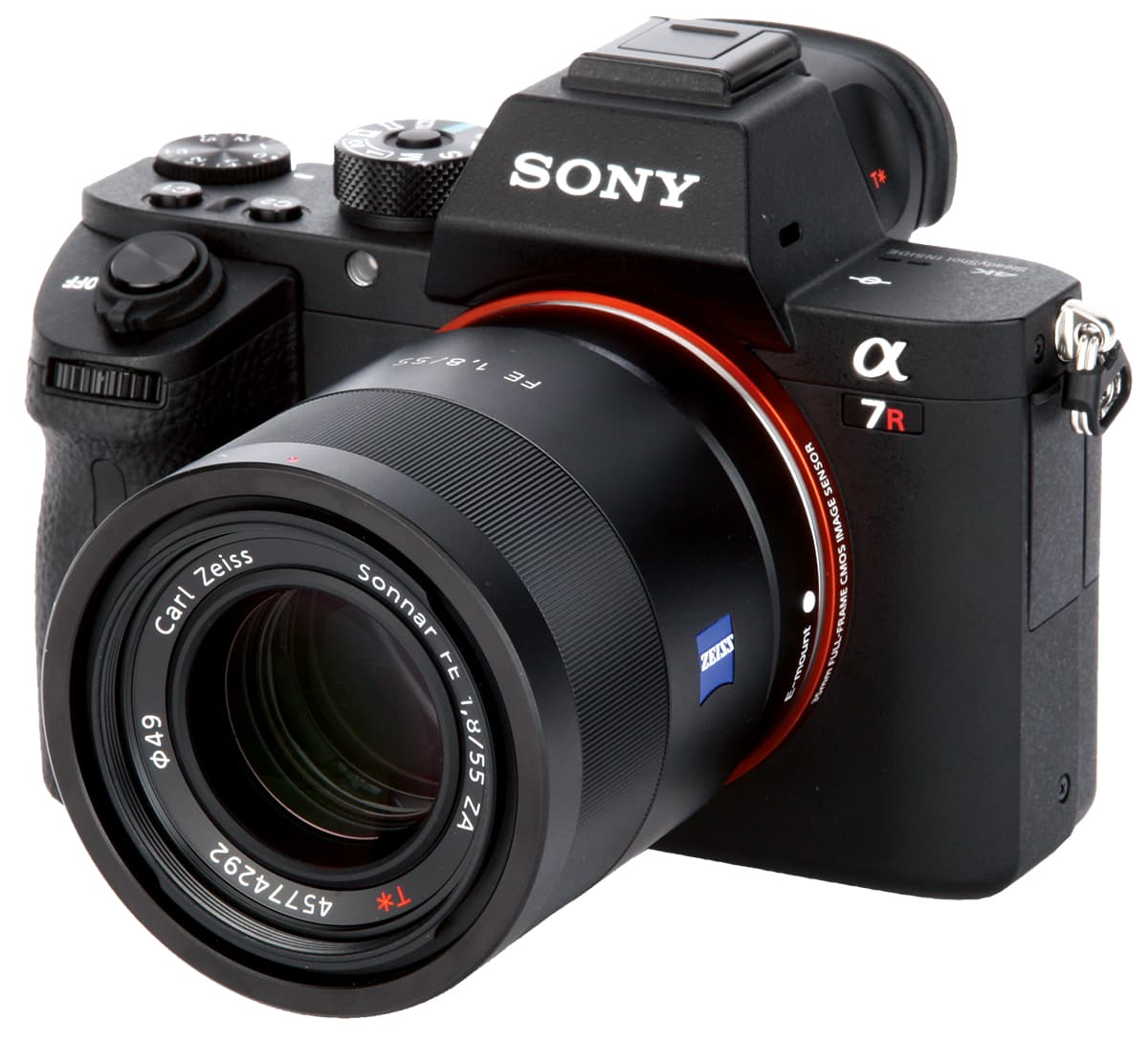 A wide range of different cameras are ideally suited for landscape photography, so it may not matter too much which one you get started with.
That said, a full-frame camera perhaps offers the best detail and dynamic range compared with other sensors. That still gives you a lot of choice, depending on who your preferred brand is. Canon and Nikon are the obvious choices, but don't forget about full-frame options from Pentax and Sony.
If you want to travel light because you'll be photographing in a remote location that needs some trekking to get to, you might want to consider Sony's mirrorless full-frame models. The Sony A7R II for example is capable of resolving a fantastic amount of detail, making it an ideal choice for landscape photography.
Best kit for Landscape photography: lenses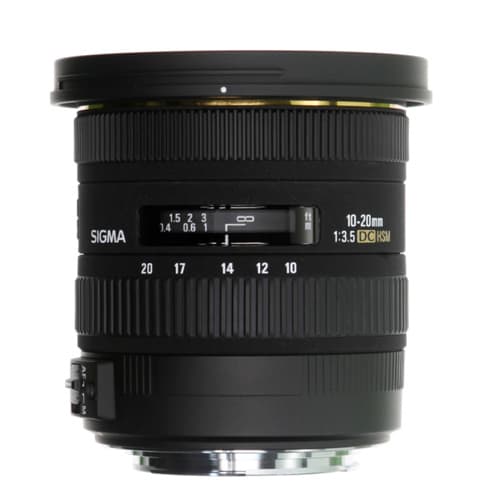 Whichever camera you decide to go for, have a good think about which lenses you want to take with you for landscape photography.
The obvious choice is to make sure you have something ultra-wide to make sure you can capture as much of the scene as possible. For full-frame cameras, that generally means something which starts at around 14 or 16mm. For APS-C cameras, look for wide-angle lenses which start at around 10mm.
That said, you can also get some interesting landscape images with longer prime and telephoto lenses, so don't necessary dismiss those either. A specialist lens like a tilt-shift lens you can also make use of to create landscape miniatures for a fun effect.
If you want to keep your kit bag to a minimum, a standard 24-70mm lens can also be a good choice, giving you scope to shoot fairly wide, but also zoom in to pick out the odd detail.
Best kit for Landscape photography: tripod

A tripod is an essential piece of kit for landscape photographers who want to use slow shutter speeds. Since you'll likely be travelling at least some distance to catch your shot (no good ever came from shooting from the car park), then you'll want to keep it as light as possible.
Look for carbon fibre tripods, like the MeFOTO GlobeTrotter travel tripod, offering a good amount of stability, which can be crucial if shooting in windy conditions. They are also light enough that they won't give you backache from carrying them around all day.
You may want to consider a monopod, such as the Novo Explora MP10 carbon-fibre monopod, as an alternative to a tripod if you're finding it too much hassle to carry. A monopod can also double up as a trekking aid, too, and gives you more stability than nothing at all.
Best kit for Landscape photography: bag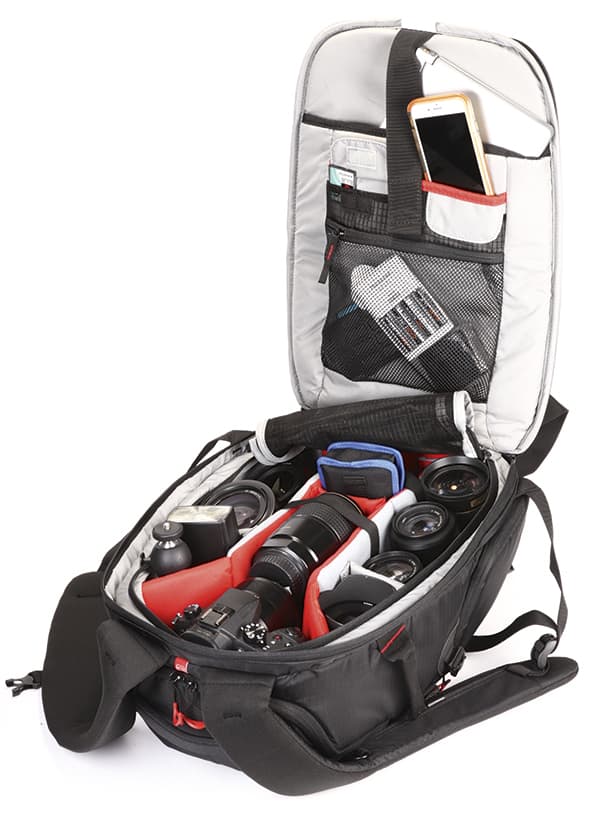 When you're shooting landscape images, you tend to plan out each image carefully in a considered set-up. That means that having a quick-access bag is less important than having one which is comfortable and easy to carry. A backpack is the obvious choice for landscape photographers as it's easier to carry large amounts of heavy gear than a messenger style bag.
Look for those that have on opening on the part which touches your back – that means that you can lie it down on the floor to get you gear out, and when you put it back on to your body, you won't be covered in mud or dirt. It also helps to keep your gear more secure from thieves and pickpockets when you're travelling around. A good example of a bag like this is the Manfrotto Pro Light Redbee-210 backpack.
Also be on the look out for bags that are waterproof, or come with an added rain-pouch. You never know when a downpour is going to strike while you're out in the middle of nowhere and your gear needs the best protection.
Best kit for Landscape photography: filters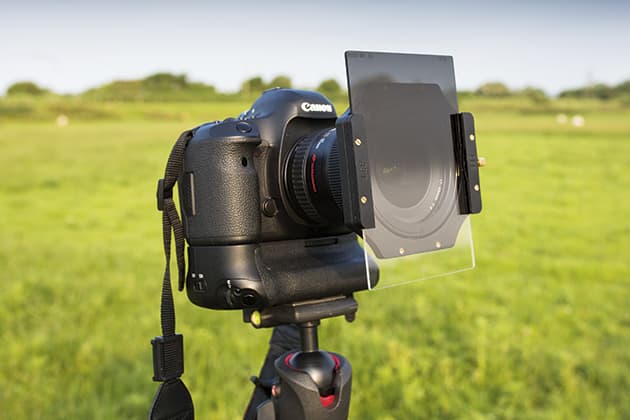 It's a good idea to invest in a set of filters if you're going to be doing a lot of landscape photography. A polarising filter can be used to up the vibrancy of blue skies and green fields. An ND grad filter, like the Lee Filters ND grads, has half the filter treated to prevent light from reaching the camera's sensor. With this, you can position the darker part over bright areas of your images – such as a bright sky – to preserve illuminated clouds. A regular ND filter is useful for blocking out light and allowing for very long exposures, wide apertures, or some combination of both to be used – such as when creating flowing water scenes. The Lee Super Stopper Filter is a fantastic choice for this kind of work.