LED lighting technology has made massive strides in recent years, and no product exemplifies this more than the Rotolight NEO 2. This innovative LED lighting system can be used as a continuous lighting source for video capture and shoot-what-you-see still image photography in poor light, and also doubles up as a flash with no recycle times for creative flash photography. This latter feature is especially cool as it lets you utilise your camera's High-Speed Sync flash capabilities fully to freeze action in more creative ways than you could ever hope to with a regular flashgun.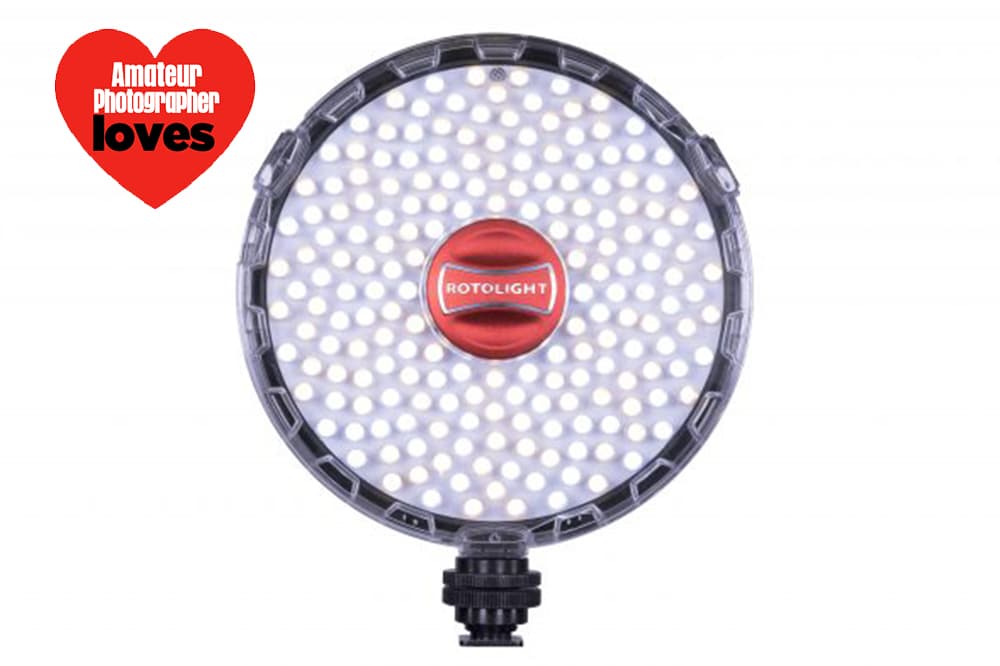 Measuring just 11mm x 21.5mm x 27.8mm, and weighing in at 748g the NEO 2 is designed to be mounted on your camera's hotshoe, but can also be used handheld off-camera thanks to its built-in Elinchrom Skyport wireless flash receiver. If you can't quite stretch to the £190 asking price of the bespoke Rotolight HSS trigger designed for the NEO 2, then some third-party wireless flash triggers can be used, although you will lose some aspects of wireless control by doing so.
Used as a continuous light source the NEO 2 is capable of producing a maximum 2000 lux, which is hugely powerful for such a small light. Flash output is impressive too and because the NEO 2 lacks any recycle times you can shoot with flash continuously. On top of this, the NEO 2 also provide the added flexibility of high-speed flash sync up to 1/8000sec – enough to freeze just about any moving subject. Colour temperature can be adjusted to match the ambient conditions, with a range of 6300-3150K available, and power is supplied via six AA batteries (NiMh or Li-ion) or a dedicated DTaP battery pack. If using the latter the NEO 2 is good for either an hour of continuous light at maximum power, or 85,000 full power flashes. By any standards, that's pretty astounding.
Read the full review here.
Price: £299
www.rotolight.com
Facebook: Rotolightuk https://www.facebook.com/rotolightuk/
Instagram: Rotolight
Twitter: Rotolight