So-called 'ruggedised' compacts such as the Olympus TG-5 are designed to withstand the kind of active use and environments that would all but destroy most normal cameras. To this end the TG-5 is waterproof to a depth of 15m, shockproof to drops of up to 2.1m, crushproof to a weight of 100kg and freezeproof to -10°C.  This makes it an ideal choice for sporty and adventurous types looking for a lightweight go-anywhere compact that can withstand the occasional knock, and is fully resistant to dirt, sand and water. It's also a great investment for shallow diving or snorkelling duties. For those that want to use it deeper than 15m, Olympus offers an optional PT-058 underwater housing unit (£279) that increases the TG-5's waterproof rating to 45m.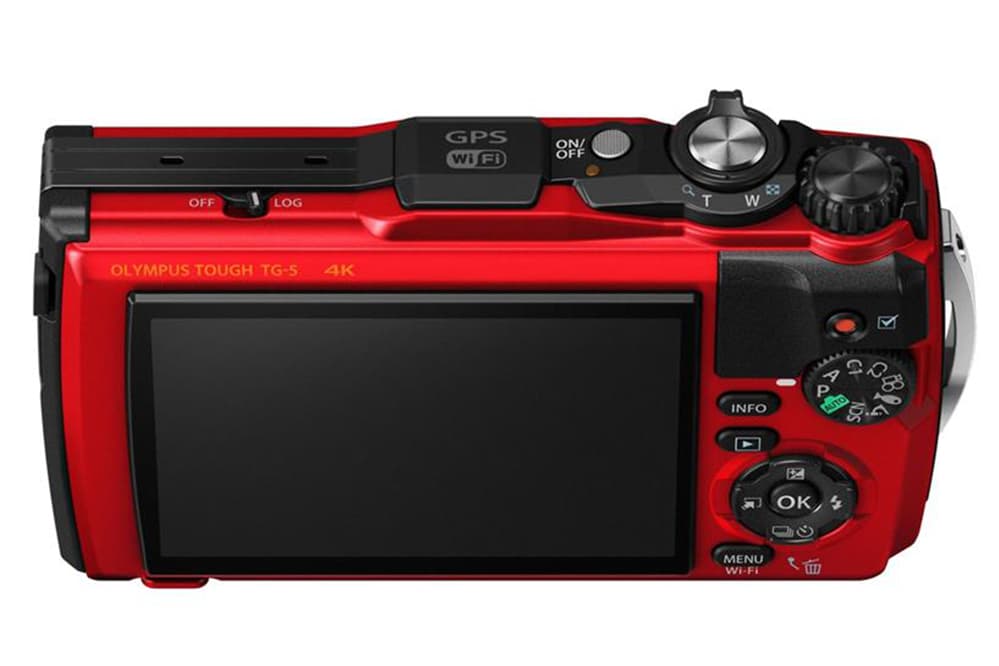 While the TG-5's 12-million-pixel sensor doesn't provide as much resolution as some of its immediate rivals, the pay-off is better performance in low light, which could be very useful if you plan to use it underwater. In addition to a range of fully automatic shooting modes, the TG-5 provides full manual control along with lossless raw capture for enhanced flexibility should you want to process your own images. The TG-5 is equipped with a 4x optical zoom with a focal range of 25-100mm, housed inside anti-fog dual-pane glass to prevent misting. The TG-5 can also be used for macro photography, thanks to its minimum 1cm focus distance.
In terms of movie capabilities the TG-5 is the first Olympus Tough model to support 4K video capture, which only serves to increase its appeal for those looking to capture high-quality video footage in active and demanding circumstances. Overall, the TG-5 is pretty much the best ruggedised compact on the market at the moment and definitely worth considering if you're looking for a camera that can keep pace with your active lifestyle.
Read the full review here.
Price: £399
www.olympus.co.uk