Say 'family portrait' to ten different people and you'll get ten different definitions of what it means. From highly styled studio sessions in the tradition of early family portraits to the documentary images of Sally Mann, family photography is a very broad category. Lifestyle photography falls somewhere in the middle of it all, seeking to document truth but without the limitations and standards that journalists adhere to. Lifestyle images can be set up and directed to allow for a moment to shine in its best light. The final result is an image (or a series of images) that depicts a feeling.
When it comes to family portraits, it's possible that my affinity for unposed and candid images comes from my own children's refusal to sit still for pictures. Or perhaps it's my way of embracing my own very messy and colourful life. Either way, when I'm making portraits of my family, I'm not looking for perfect; I'm looking for real.
Turning snapshots into treasures
When I first became interested in photography I was immediately drawn to portraiture, but like many photographers I know, the idea of family portraits was a bit of a turn-off. After all, what I knew of family portraits I had learned at the department-store studio as a child: everyone dressed up in matching clothing against a muted set, forcing smiles under the heat of the studio lights. Those pictures may have had all of us in them, but they certainly didn't look like any family I knew – especially mine.
The bookshelves and walls of the home where I grew up were lined with photos of us laughing and engaged in activities, blissfully unaware of the camera. Looking at these images, even now, can take me back to those moments, and that's what I seek to do with my work today.
Incorporating intention, thoughtful creative techniques and technical knowledge when shooting can turn an ordinary snapshot (however priceless and important it is to have) into a treasure worthy of the most prized wall space.
Intention and vision
Over the years that I've been carrying out commissioned work, I've been fortunate in that my clientele has responded to my personal images and I've been able to develop a following of clients who also appreciate and desire photos of their own family that represent them in this style.
And that's just what this is – a style.
This is an important distinction because journalists and documentary photographers are not styling their images and the resulting photographs are recounting events as they occurred. These pictures, when done with intention and vision, will have the appearance of a snapshot but with all the technical and creative power of a fine portrait.
Photographing one's own family in this style requires little more than observational skills and planning. It's about seeking out the moments you wish to capture and immortalise, and then setting up the shot for the optimal image.
Observe the situation
When considering the moment and whether it's one I wish to capture, the answer is almost always, yes. For me, the beauty is in the mundane and I'm seeking to let it shine. Before taking a photograph, though, I stop and think about what point I'm trying to get across. Is it about the connection between the individuals in the image or the details in the environment? Or is it a straight portrait where I want to see directly in to the heart of the subject?
My children know that just because I have my camera out does not mean I'm asking them to stop their activity and connect with the camera. But achieving this took time. Most people, when confronted with a camera, have a reaction that involves a fake smile and awkward eye contact. The first job of the lifestyle photographer is to connect with their subject and help them to understand that the stop, pose and smile is not expected from them.
Making this connection with your own family is straightforward, but with commissioned work the photographer is often pressed for time and has to create the link with their subject quickly. A pre-session consultation is crucial to gather information and begin the process of putting your clients at ease. One of the best ways to do this is to work in their own homes. I find that everyone is most comfortable in their own surroundings and it's much easier for people to feel at ease when engaged in their everyday activities.
Set up the shoot
Next I will examine the activity, and stage it in its best light. If a child loves to read, for example, I ask them to show me their favourite book and where they typically do their reading. I will examine the light and the backdrop in that setting and, if necessary, I will make changes to allow for the most desirable composition. Sometimes this means moving a chair so that the soft window light is allowed to spill on to my subject's face or removing a bin from my field of view. I look for windows or glass doors and notice if the light coming through them is filtered and soft, or bright and harsh. If there is no natural light, I make a note of any artificial sources.
The next step is to decide which elements are important to the story. I'm a fan of background details. I love to photograph children in their rooms surrounded by their favourite toys and their decorations. I will also move toys into the best light, or arrange the elements in the photograph to make the most pleasing composition. I move around the room to find the best position to shoot from. My decisions are based on my vision for the finished product.
Lifestyle photoshoots are staged, even with your own family. Sessions are scheduled to take advantage of the light and the activity level, and even the subjects' moods. This isn't to say that you won't be shooting with the lifestyle approach if you're shooting complete candids, but even in the case of an unstaged photograph you can, and should, be directing your subjects (gently) to the best position for your final result.
Shooting and editing
I use a Nikon D810, frequently combined with a Nikkor AF-S 35mm f/1.4G lens, but when I haven't got time to unpack my 'big' camera I have been known to use my smartphone, which is an Apple iPhone 6.
My editing is broken up into two parts: basic and creative. Basic is always the same, and creative is where there is variation based on my vision. I upload using Lightroom and do all my clean edits and the majority of any creative edits there. I correct exposure (again, to the subject's face) and white balance. I deal with sharpening (I shoot in raw, so this is a necessary step) and noise reduction (I'm not afraid to shoot at high ISOs in low-light situations) and I make any profile corrections necessary.
Beyond that, I decide whether to stay with these clean edits or to make further creative ones depending on the image and what my goal was. Although Lightroom continues to make improvements to its Develop module, Photoshop is still the standard for me when it comes to ease of use and power. Any cloning or copying in an image gets done in there.
Shooting lifestyle sessions affords me just enough creative licence to make photographs that depict family life, but allow me to add my own vision into the final product.
Whether I'm photographing my own family or a client's, the process is the same: connect with the subject, consider the environment, observe the situation, set up the shot, shoot, edit, share.
Amy's Top Tips
Compose carefully
Use the spot meter
Set up activities
Check the results
Surround the subject
Making money from family photography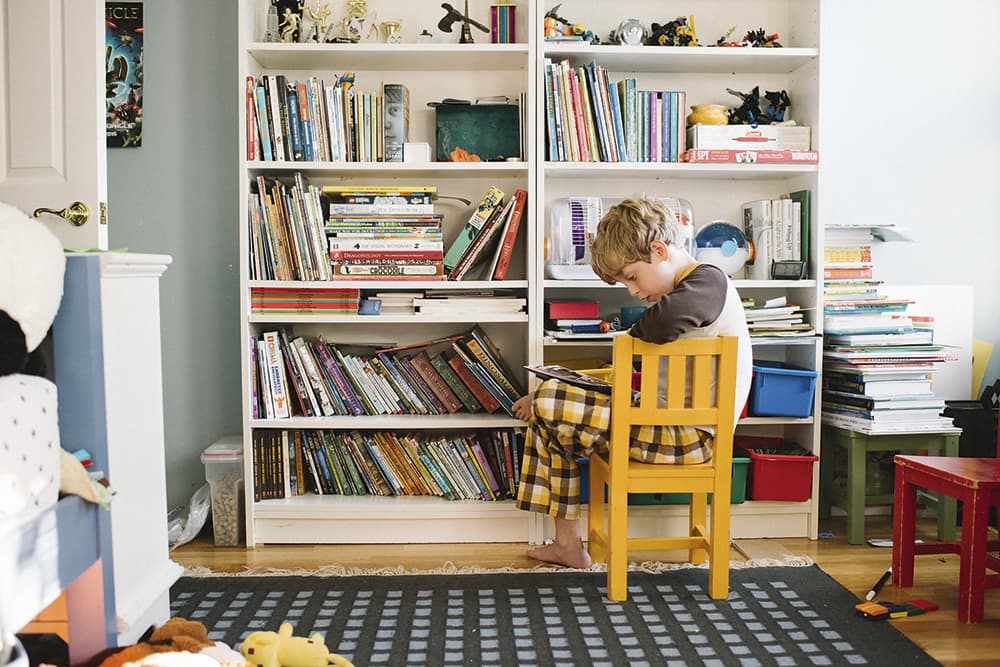 If you're interested in family photography and would like to turn it into a profession, Amy has a few words of wisdom that will help to ease the transition and get you on the right track
Before turning professional, you need a portfolio website showcasing your best images. If you don't have enough content for a full website, It's a good idea to plan some portfolio-building sessions.
When you're in the process of adding to your portfolio, consider offering your subjects a reduced rate. However, do be mindful of charging significantly less than you plan to when you are officially up and running. In my experience, it's easier to offer a 'special deal' on your rates than it is to raise your prices later.
Only include images on your website that are representative of the kind of work you want to be hired for. For example, do not put 'lifestyle' images up there if you only want to offer studio-based work.
Figuring out how much to charge for your services is one of the trickiest aspects to turning professional. There are many organisations out there that offer free business advice to photographers. Find the one that's most relevant to you and take advantage of its forums.
Before you turn professional, consider your brand and how you wish to be viewed. It's difficult to change your image once it has been established.
Build an authentic social media following by engaging with your followers.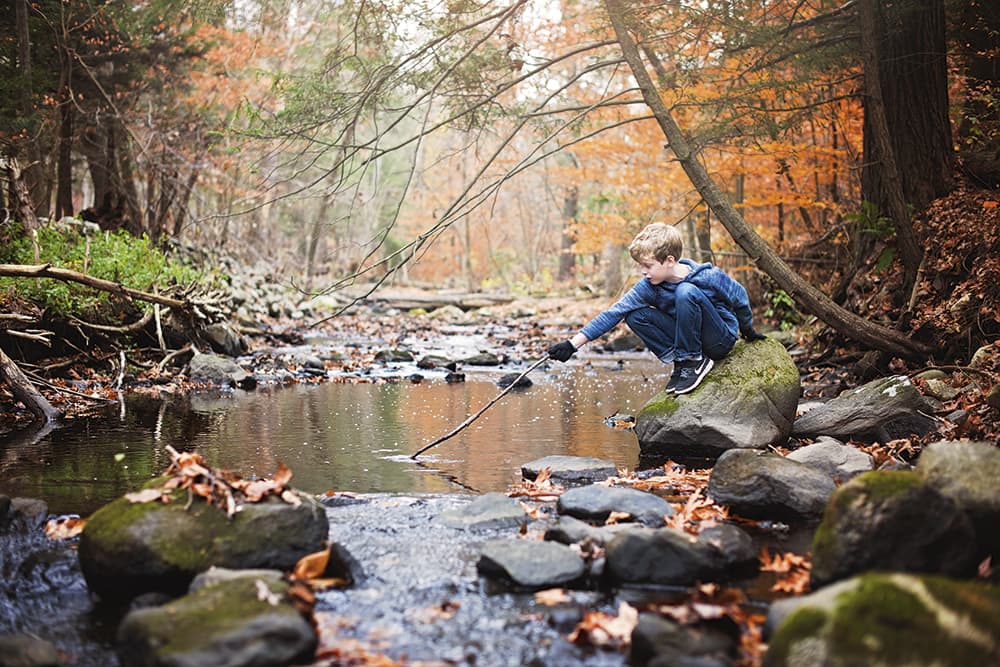 Best lenses for family portraiture
Canon EF 85mm f/1.2L II USM
Perfect for isolating your subject, the Canon EF 85mm f/1.2L II USM has a generous maximum aperture that enables it to handle low light well.
Fujinon XF 35mm f/2 R WR
A great all-rounder lens, the Fujinon XF 35mm f/2 R WR offers fast autofocus and pin-sharp pictures in a compact package.
Nikon AF-S Nikkor 85mm f/1.8G
The Nikon AF-S Nikkor 85mm f/1.8G offers a stellar combination of classic focal length and wide maximum aperture, making it a great choice for portraits.
Olympus M.Zuiko Digital ED 25mm f/1.2 Pro
For environmental portraits, a lens like the Olympus M.Zuiko Digital ED 25mm f/1.2 Pro is hard to beat, as it allows you to include plenty of your subject's surroundings in the frame.
Panasonic Leica DG Nocticron 42.5mm f/1.2 Asph Power OIS
A fast portrait lens with Optical Image Stabilisation, the Panasonic DG Nocticron 42.5mm f/1.2 Asph Power OIS is designed for Micro Four Thirds systems.
Sony FE 85mm f/1.4 GM
The Sony FE 85mm f/1.4 GM is impressively sharp, delivers softly dissolving background bokeh and is a good performer in low light.
Amy Drucker is a professional child and family photographer. After embarking on a daily photo project seven years ago, she fell in love with documentary photography and now runs workshops showing parents how to photograph their families. She is the author of Real Life Family Photography: Capture Love and Joy Through Ages and Stages. Visit www.amydrucker.com.