Over the past decade, there has been an explosion in the number of photography competitions. In addition to the well-established genre-based contests, such as Travel and Wildlife Photographer of the Year, more and more organisations and businesses have realised that setting up a competition is a good way to create awareness and positive PR. Everyone, from the Royal College of Nursing and the National Trust to scientific and industrial bodies, is running themed contests, and websites like www.photocontestinsider.com exist to tell people about them.
Competitions have become a money-making exercise, too, as many now charge you to enter. While some entrants may begrudge having to cough up, winning a prestigious award can be a fantastic way for enthusiast photographers to raise their profile, so it could be money well spent. To boost your chance of success in 2016, we've spoken to judges and winners from some of the biggest and most popular contests to get their insights and tips.
Landscape Photographer of the Year
Landscape Photographer of the Year was founded in 2006 by well-known British landscape photographer Charlie Waite, with a total prize fund of £20,000. The organisers also publish a book of the best entries and host an exhibition. Its sister competition, USA Landscape Photographer of the Year is also well supported. 'It's impossible to say what catches the judges' eye and what doesn't – I couldn't say, "Go and do this and you will win",' says Waite. 'One year, a little dog at the end of a pier won it, another [year] it was a stunning landscape of the Old Man of Storr in Skye. We used to get a lot of images of sunset and sunrises, long exposures with glassy water and boulders, but now there is a huge variety.'
That said, Waite reckons the most successful entries adopt Ansel Adams' maxim, 'recognition and previsualisation' – recognising the essential aspects of a landscape, evoking a concept and then anticipating the final image before shooting. 'It's about bringing recognition and previsualisation together, and thinking about the story about you are trying to tell,' Waite notes.
As with most judges we spoke to, Waite counsels against over-processing, and notes that entries from the USA in particular have a tendency to be a 'bit too colourful'. Sensitive composition and cropping are also crucial, and it's vitally important for entrants to avoid common technical pitfalls, such as lack of sharpness and blown-out highlights (though Waite notes the latter is not such of an issue in high contrast, black & white images).
Travel Photographer of the Year
Another popular international competition is Travel Photographer of the Year, founded by professional photographer Chris Coe and his partner Karen in 2003. 'We started out getting entries from 30 different countries, now it's over 100,' he explains. 'A big mistake is to assume that you only stand a chance of doing well if you enter images taken in very exotic destinations. We reflect travel trends, and travel to far-flung places has never been easier or cheaper, but actually, the competition needs more pictures of the UK and Europe. We need interesting pictures of more familiar places, in other words, think of where everyone is not going and get some images from there. We tried to tweak the rules to prevent so many Buddhist-monk pictures one year, but still they came!'
Joking aside, Coe's point is picked up by Philip Lee Harvey, crowned winner of the 2014 competition. 'People think if they go somewhere amazing, they will come back with amazing pictures. Well, yes and no. Will they be different and reveal what you want to see, or you are simply "stamp collecting" from that destination?'
Pink Lady Food Photographer of the Year
This contest has grown exponentially, attracting 20,000 entries since its inception in 2011, as well as some big-name judges including food critic Jay Rayner and AP editor Nigel Atherton. According to judge Elizabeth Galbraith, 'Following fashion and trends is a big mistake that entrants make. Sometimes it looks as though holiday snaps have been submitted. If you're entering something shot on the hoof then it has to be exceptional.'
David Griffen, overall winner of the 2015 competition, reveals the careful planning behind his success. He explains, 'This was the third time I'd entered, and I thought, "Right, let's treat this like a job like any other". So I wrote my own brief, starting by researching previous winners and trying to find a theme. I felt the competition very much leaned towards food and travel, so I decided to go out to Asia rather than raiding my back catalogue. I shot specifically for the contest, spending ten days in Malaysia and combining it with a client meeting.'
www.pinkladyfoodphotographeroftheyear.com
Wildlife Photographer of the Year
Now in its 51st year, WPOTY is one of the oldest UK-based competitions, and is organised by the Natural History Museum. According to Roz Kidman Cox, a member of the judging panel, originality and freshness of vision go a long way to help you get shortlisted. 'It's surprising how many people copy compositions that have done well in the past, and that includes photographing the same subjects in the same places,' she reflects. 'Keep in mind that pictures are judged anonymously and without the backstories – a picture must stand on its own artistic merits, without words.
Also, the judges can only select from what is entered, and unfortunately, few people take original compositions featuring familiar subjects, despite the fact that there are a lot of familiar species that haven't been photographed well or often, and that includes plants. The advantage lies with those who decide to concentrate on new ways of seeing the familiar.'
www.wildlifephotographeroftheyear.com
Insight Astronomy Photographer of the Year
With astrophotography more popular than ever, it's no surprise that this contest, co-organised by the Royal Observatory Greenwich, attracts an astronomical number of entries. 'I have been a judge since 2009, and the thing that really gets judges is the initial "wow" moment when you first see a great entry,' says astronomer Dr Marek Kukula. He continues, 'So we're talking about great colour, composition, and a really interesting science angle and story.' Kukula also reckons clichéd images and over-processing are a big turn-off. 'Some processing is OK and we are not draconian about it, but really garish colours in the aurora borealis, for example, stick out,' he reveals. Kukula is also keen to emphasise that potential entrants shouldn't rule themselves out if they don't have any jaw-dropping vistas of distant galaxies – as you can see from the winning images from previous years, a wide variety of approaches are welcomed.
APOY ahoy!
Of course, no article on competitions would be complete without mentioning Amateur Photographer of the Year (APOY), the UK's most prestigious contest for amateurs. 'APOY has been running for nearly two decades and it's quite astonishing seeing the quality of images that flood in,' notes judging panel member Oliver Atwell. 'It just goes to show that amateur photographers can easily compete with professionals. If you look at the Sony World Photography Competition, the Open (amateur) category stomps all over the Professional category. Amateurs haven't been infected with all the restraints, both technical and theoretical, that can restrict professionals.'
So why do a lot of entries fail to get shortlisted? 'We often see the same old scenes,' he says. 'Also, and I can only speak for myself, but I tend to go for images that are a little ambiguous in nature, images that feel almost like they're part of a mystery. I want to look closer and explore it and allow a kind of narrative to develop, drinking in the atmosphere and letting my mind explore the possibilities. This is probably because I come from an art background, whereas a lot of the other judges are professional photographers and have years of understanding of how to take the perfect landscape. Our differing approaches create a nice balance, so we have a pretty even spread of styles throughout the competition.'
Details of the 2016 competition can be found here or in the 5 March issue of Amateur Photographer
Photography Competitions – Top Tips
Telling a story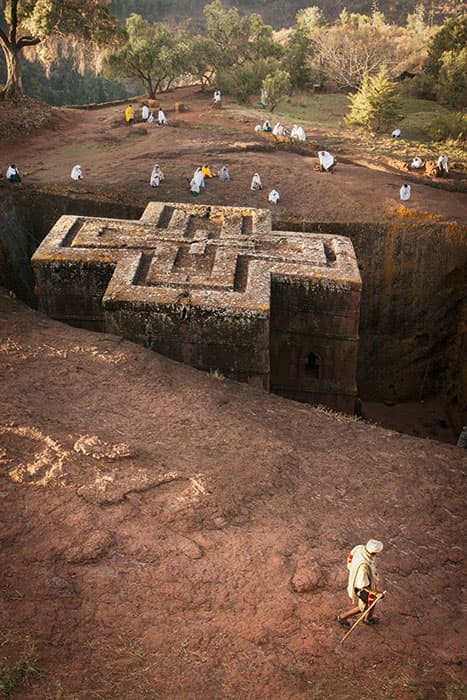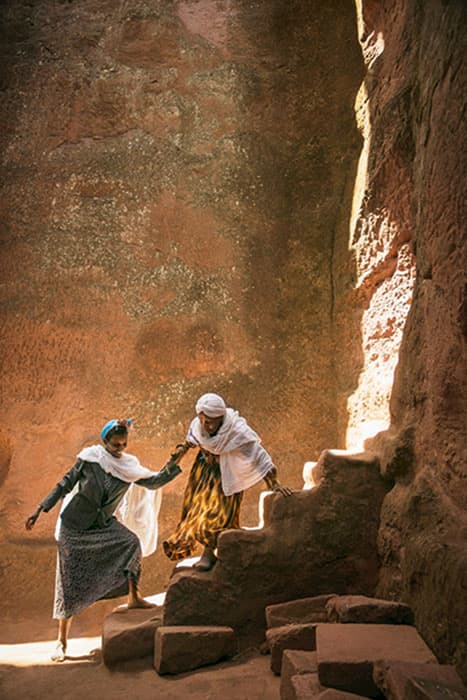 Philip Lee Harvey's portfolio won him Travel Photographer of the Year in 2014 (Images: Philip Lee Harvey)
Depending on the competition rules, you might need to enter a portfolio of images, and this is an area where many entrants fall down. 'Often you get three great images and a filler,' says Chris Coe of Travel Photographer of the Year. 'Interestingly, younger photographers seem better at shooting to a brief. It's always a good idea to get a fresh pair of eyes to check your portfolio before submitting.' Again, this point is echoed by the 2014 winner, Philip Lee Harvey, 'For portfolios, you need to have a continuity of a style and approach. It's not enough to submit odd, random shots, they need to have been thought through as a narrative.'
Thinking in terms of a portfolio can be hard if you are mainly used to doing standalone shots, but ask yourself whether the narrative of the sequence is strong enough to come over without the need for captions. Another good tip is to do prints of 'possibles' from your unedited portfolio and hang them around the house. You might get fresh insights into the image choice and order after looking at them for a few days.
Processing guidelines
The nature of the competition you enter will determine the policy on image editing and manipulation, so you must read the rules carefully. There have been several high-profile disqualifications for excessive tweaking in contests that insist on accurate depictions of reality, and the policy of Wildlife Photographer of the Year is typical. 'The rules clearly state that no manipulation is allowed beyond in-camera settings and normal processing – certainly no additions or removals,' says Roz Kidman Cox. 'But, of course, some people don't read the rules and a few try to break them. This is why finalists are asked to submit their raw files (or original negatives if a scan of a print) so comparisons can be made and photographs that have been over-processed and break the rules are disqualified.'
Interestingly, even in competition categories where digital manipulation is allowed, more 'realistic' images often succeed over those that have been heavily processed. A good example is 'Bomb' (above), Antony Crossfield's image of a man bomb-diving into the sea, which won the Enhanced category in the 2015 Sony World Photography Awards. 'Lots of my work involves complex post production, but this was done in a subtle way,' he explains. 'It didn't look like Photoshop grandstanding and people still ask me how I shot it!'