Almost any kind of lens can be used to shoot great pictures of people. However, by 'portrait lens' we usually mean something specific: a short telephoto that will take head-and-shoulders shots without distorting your subject's features. Typically, this means lenses in the 85mm-135mm equivalent range.
For portraits, wide-open sharpness isn't essential; indeed, a little softness will often be flattering. However, the aesthetic quality of the out-of-focus blur, or 'bokeh', is paramount; a distracting background can detract from an otherwise fine image.
The obvious first step for APS-C DSLR users is to buy a 50mm f/1.8 for this kind of photography. But if you want to take your people pictures up a notch, these are the lenses you should be considering.
---
Canon EF 85mm f/1.4L IS USM
Canon users who want the very best need look no further than this image-stabilised fast prime. We think it's one of the finest primes Canon has ever made, and that its accurate autofocus, great handling and built-in optical image stabilisation are compelling reasons to choose it ahead of the pricier EF 85mm f/1.2L II USM. Meanwhile its gorgeous rendition of blurred backgrounds and very low levels of chromatic aberration mark it out from cheaper options. For Canon users on a tighter budget, the EF 85mm f/1.8 USM is still a worthy alternative at £414. I also have a soft spot for its slightly longer stablemate, the £454 EF 100mm f/2 USM.
---
Fujilm XF 90mm f/2 R LM WR
Fujifilm is arguably the only company that's treated the APS-C format as being entirely worthwhile in its own right, rather than just a stepping stone to full-frame. It's made several fine portrait lenses for its X system, including the budget XF 50mm f/2 R WR (£430), which we like a lot.
However the one that blew us away was the XF 90mm f/2 R LM WR, which does the job of a 135mm lens on full-frame. Wide open, it's extremely sharp and free from any worrying optical flaws. Users will also love its ability to create distinct separation between subjects and background, while the rendition of out-of-focus areas is delightful for portraits.
---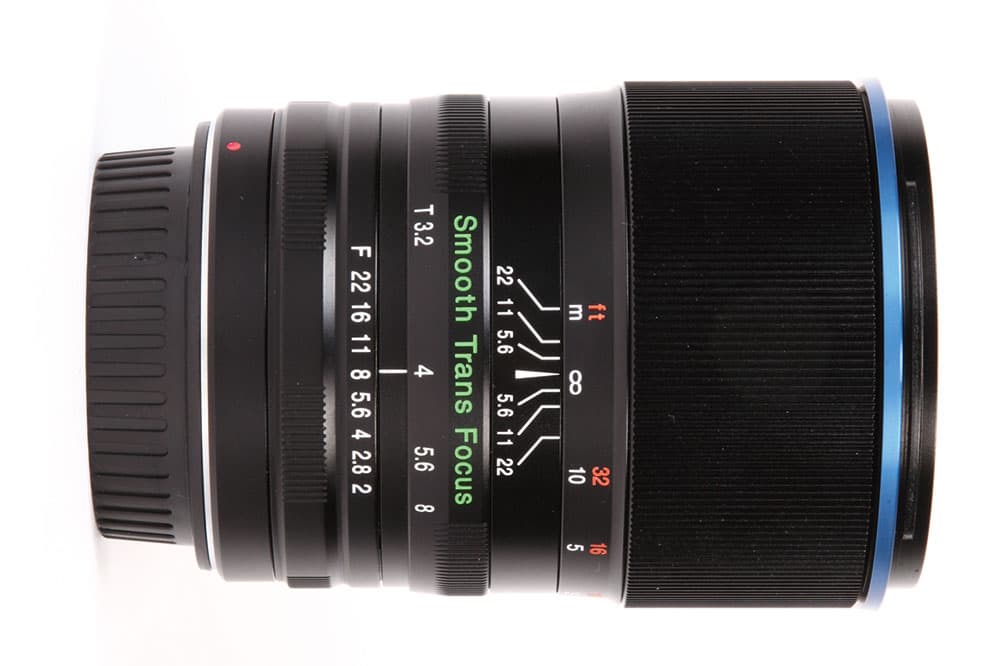 Laowa 105mm f/2 (T3.2) STF
Chinese firm Venus Optics is beginning to make a real name for itself with its quirky manual-focus lenses, and its 105mm f/2 (T3.2) STF is particularly interesting for portrait shooters. The STF designation stands for Smooth Trans Focus, indicating that this is one of just a handful of lenses to include an apodisation element for smoothing out background blur. Unusually it has both a 14-blade stepless aperture calibrated in T-stops for video, and an 8-blade aperture with clicked f-stops for stills shooting.
Available in Canon, Nikon and Sony FE mounts, this all-metal lens handles nicely and gives very attractive images. It's best used in live view to enable critically accurate focusing, so is especially well-suited for use on mirrorless cameras.
---
Samyang 50mm f/1.2 AS UMC CS
Most third-party lenses are made for DSLRs, so if you've made the switch to mirrorless you might think you're out of luck when it comes to finding interesting alternatives to the manufacturers' own lenses. But not necessarily: this Samyang optic for APS-C cameras brings a faster maximum aperture than anything you can get for DSLRs at the price. It's available in Canon EF-M, Fujifilm X, Micro Four Thirds and Sony E mounts.
In fact this is a very fine lens indeed. Because of its inherently simple mechanical design, Samyang has been able to concentrate purely on the optics, which are much better than you'd expect for the price. If you're prepared to live with its manual-focus design, it's a great choice.
---
Sony FE 85mm f/1.8
While Sony has been perhaps the most innovative camera manufacturer over the past decade, it hasn't always appeared to have a lens strategy to match. Most obviously, it prides itself on the small size of its full-frame Alpha 7-series mirrorless cameras, but then makes vast, expensive lenses to go with them. For example, its FE 85mm f/1.4 GM is absolutely phenomenal, but sadly its £1,649 price tag is prohibitive for all but the most well-heeled of enthusiasts.
Enter the FE 85mm f/1.8. This is a relatively compact, lightweight prime lens, and therefore it makes a much better match for Sony's small cameras. Crucially, it also delivers extremely pleasing images. It's a great choice for photographing people, whether you're using a full-frame camera or an APS-C one.
---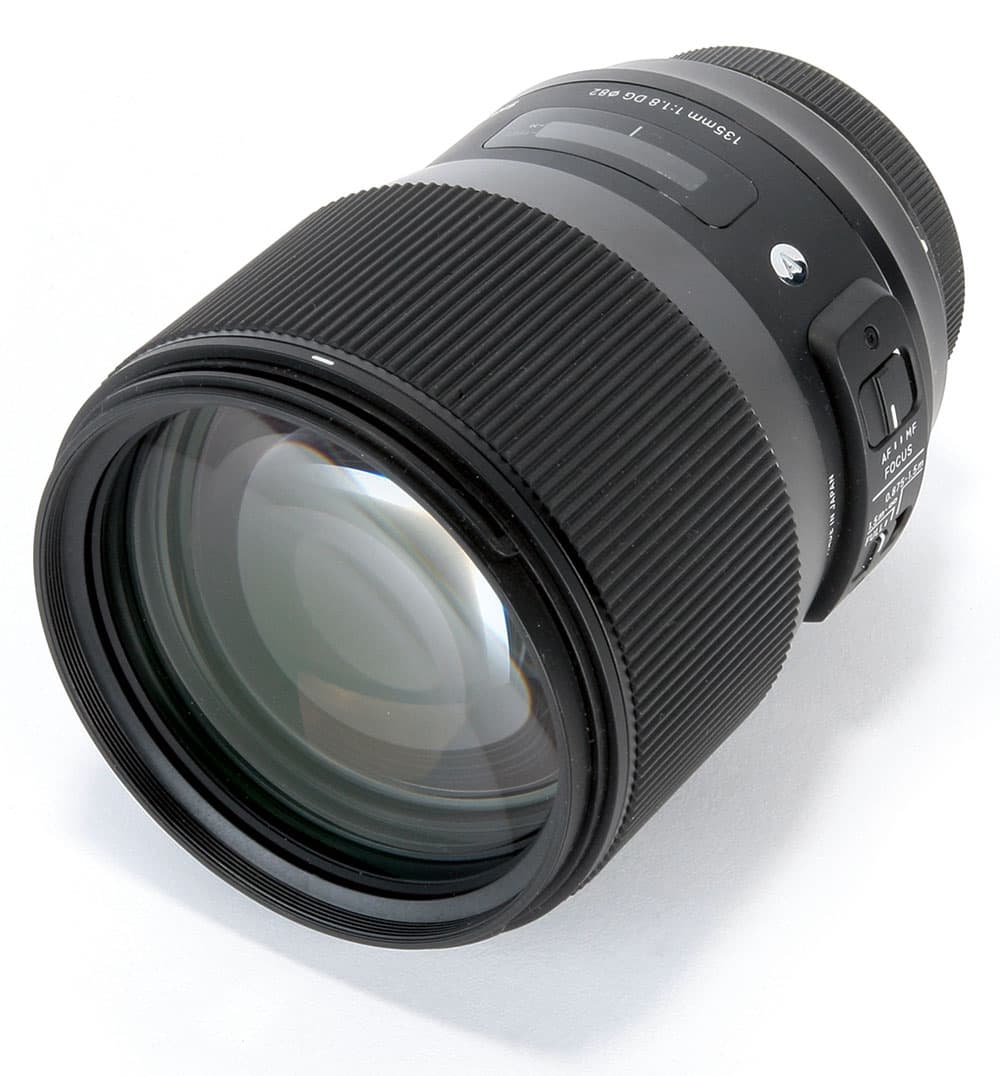 Sigma 135mm f/1.8 DG HSM Art
Sigma has been on a roll recently, delivering a string of stellar lenses that are easily a match for Canon and Nikon's own optics. In the classic portrait range it has produced the superb 85mm f/1.4 DG HSM Art, and we're really looking forward to its upcoming 105mm f/1.4.
However, I loved another standout design when I reviewed it last year: the 135mm f/1.8 DG HSM Art. This monster of a lens offers outrageous sharpness coupled with dreamy bokeh, and is almost immune to chromatic aberration. In fact your main challenge is focusing it sufficiently accurately to get really sharp images. Achieve this, though, and this fabulous optic provides a look that few other lenses can match.
---
Nikon AFS Nikkor 58mm f/1.4G
No that's not a typo – I really do mean 58mm, rather than 85mm. This Nikkor is a rare example of an optic that has all the hallmarks of a classic portrait lens, including a flattering softness with the aperture wide open and absolutely gorgeous bokeh, but with a wider-than-usual focal length. This design approach makes it something of a niche lens, but then again, so does the price.
If you understand exactly what it's for, though, this lens will reward you with really stunning images. It's well-suited to shooting couples, or portraits that aim to include more of the subject's surroundings while still blurring the background. Naturally Nikon also offers more mainstream alternatives: we recommend the £449 AF-S Nikkor 85mm f/1.8G.
---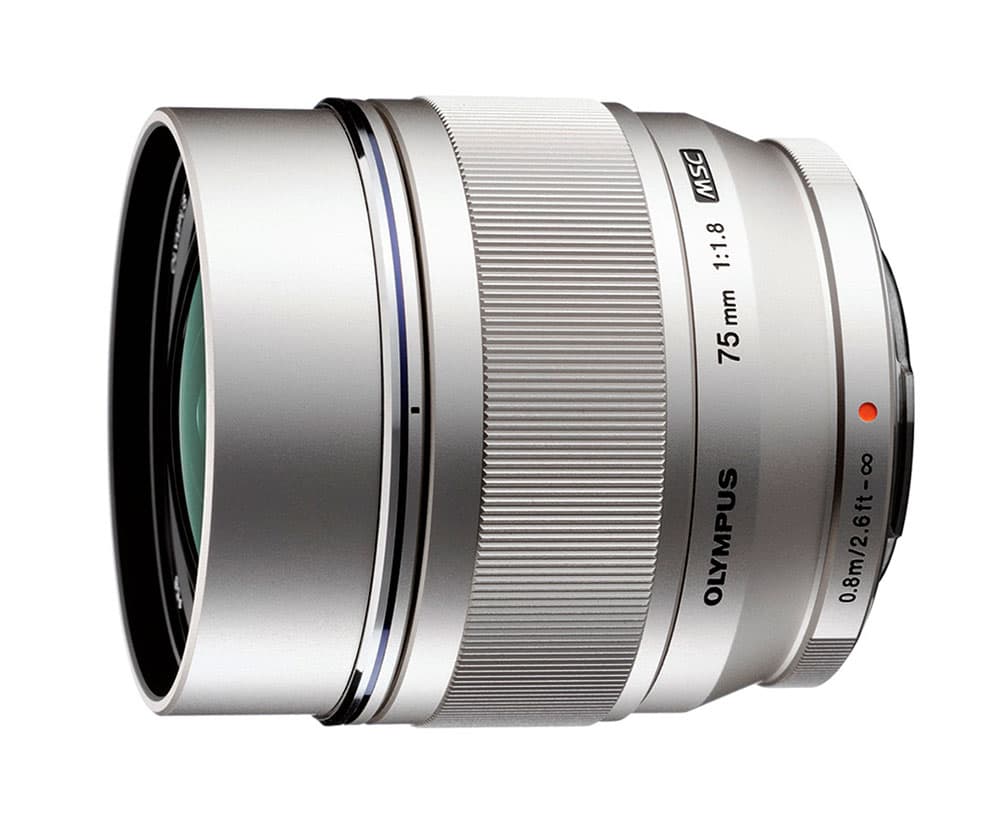 Olympus M.Zuiko Digital ED 75mm f/1.8
Micro Four Thirds users have access to an impressive range of high-performance primes, but one that really stands apart from the crowd is Olympus's 75mm f/1.8. For a start, its 150mm equivalent focal length is slightly longer than the average portrait lens, which allows you to shoot from further back than usual. This generates a flattering compression of perspective and simplifies backgrounds, making especially attractive images. The lens is also stupendously sharp, while rendering gorgeous bokeh.
Meanwhile, those on a budget need look no further than the Olympus M.Zuiko Digital 45mm f/1.8. It's a lovely little lens that's unobtrusive but gives a good combination of sharpness and background blur. At just £199, it's a steal.
---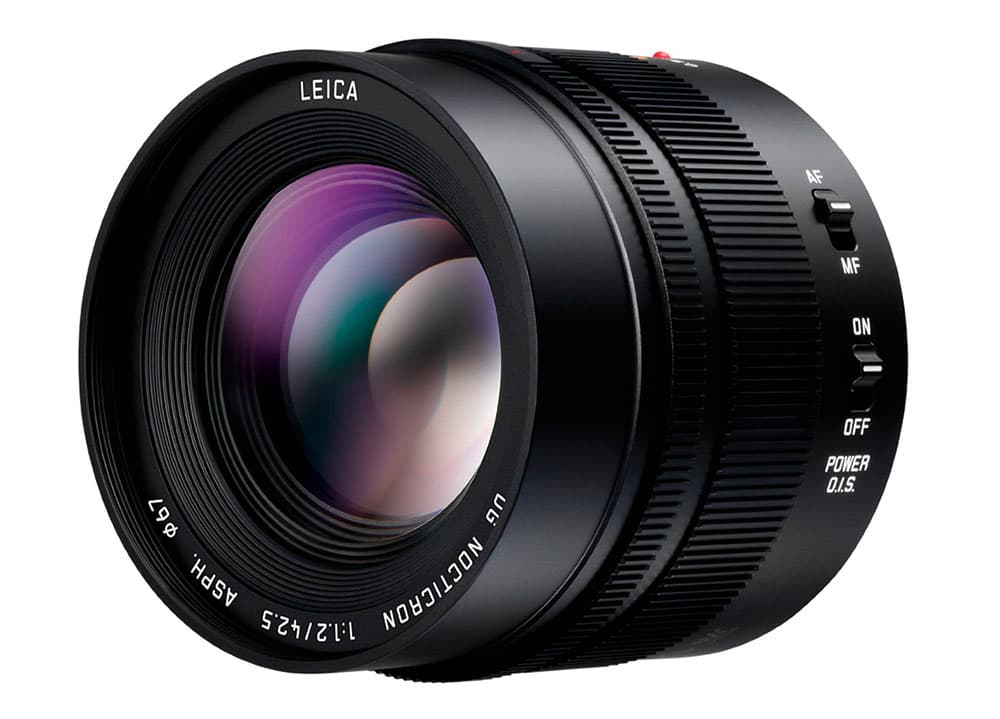 Panasonic Leica DG Nocticron 42.5mm f/1.2 ASPH OIS
Another standout gem of the Micro Four Thirds system, Panasonic's 42.5mm f/1.2 has the distinction of being one of the fastest lenses on the market to feature optical image stabilisation. With such a large maximum aperture this may sound redundant, but it helps you get sharper images at marginal shutter speeds in low light and is great for video shooting, too. Image quality is everything we'd expect given the Leica badge, with superb sharpness across the frame even at f/1.2, and minimal chromatic aberration.
If this pricey optic is beyond your means, Panasonic also offers the compact, image-stabilised Lumix G 42.5mm f/1.7 ASPH OIS for an altogether more affordable £299.
---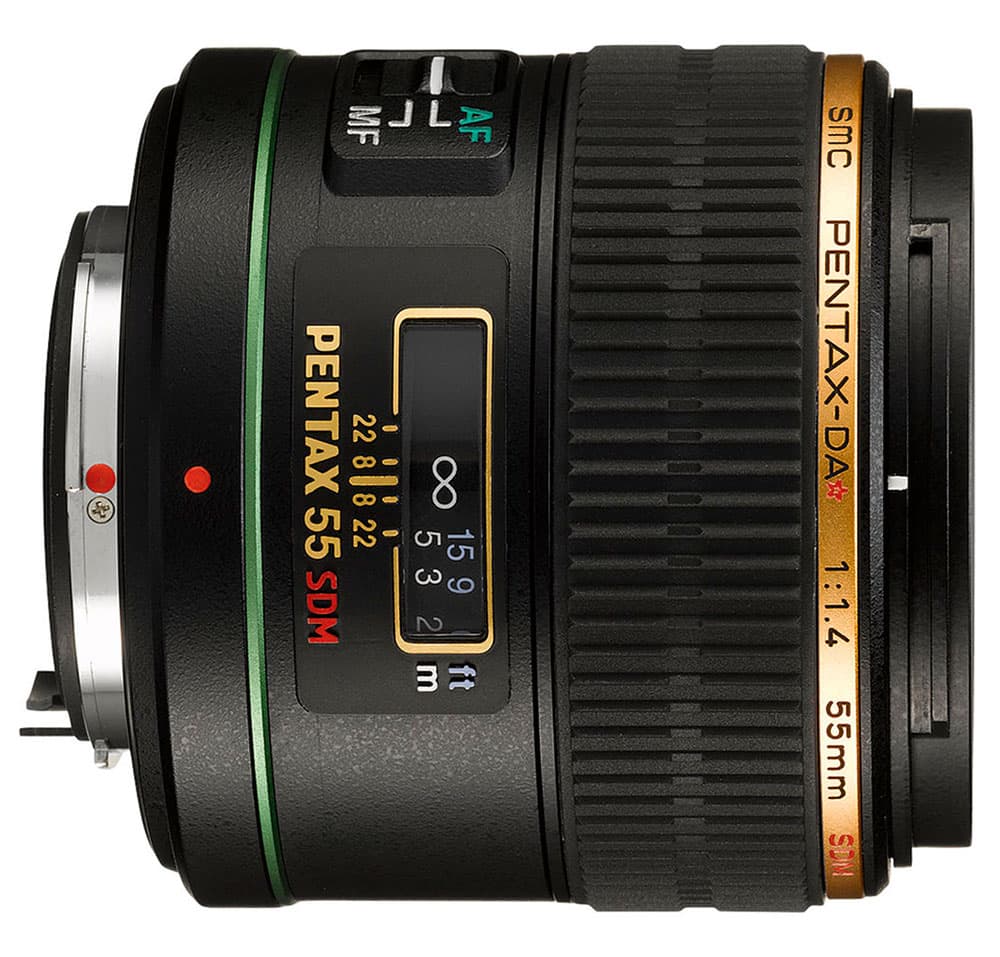 Pentax SMC DA 55mm f/1.4 SDM
While neither Canon nor Nikon have shown much enthusiasm for making APS-C-specific primes, there's a decent range available for Pentax users. Despite its focal length, the SMC DA 55mm f/1.4 SDM is designed to be used as a portrait lens on APS-C DSLRs, offering a classic 85mm equivalent view. Its large aperture, weather-sealed construction and silent focusing go a long way to explaining its relatively high price. Optically it's well-suited to its job, with a flattering slight softness with the aperture wide open and gorgeous bokeh.
Full-frame Pentax users, meanwhile, have a unique portrait lens of their own to play with, in the shape of the SMC FA 77mm f/1.8 Limited. At £929 it's pricey, but beautifully built, with old-fashioned manual focus and aperture rings.
---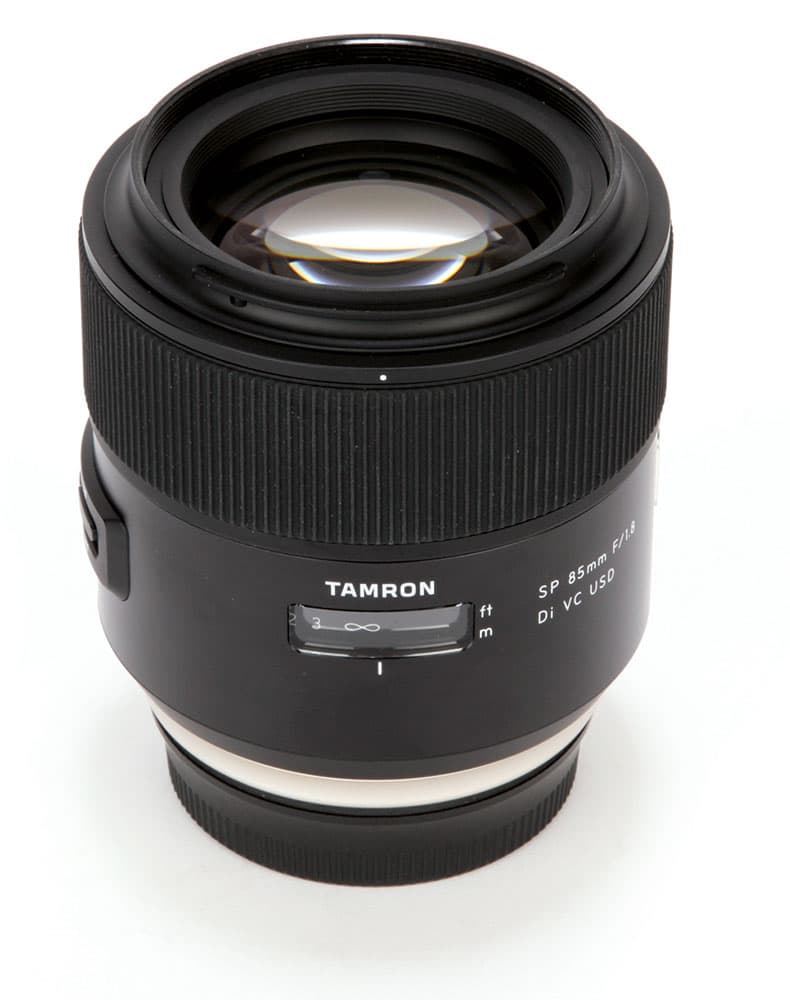 Tamron SP 85mm f/1.8 Di VC USD
At first sight, the idea of buying a third-party 85mm f/1.8 for £300 more than its Canon or Nikon equivalents makes little sense. But it turns out Tamron's 85mm f/1.8 is no ordinary lens. For a start, it's a member of the firm's premium SP line-up, which means high-quality optics and moisture-resistant construction. It also includes optical image stabilisation, which will help you get sharper pictures when shooting in low light.
Most importantly, it's capable of providing the kind of dreamily beautiful pictures that mark out a really superb portrait lens, and it works equally well on full-frame and APS-C cameras. With excellent sharpness, gorgeous bokeh and minimal chromatic aberration, it's worth every penny.
---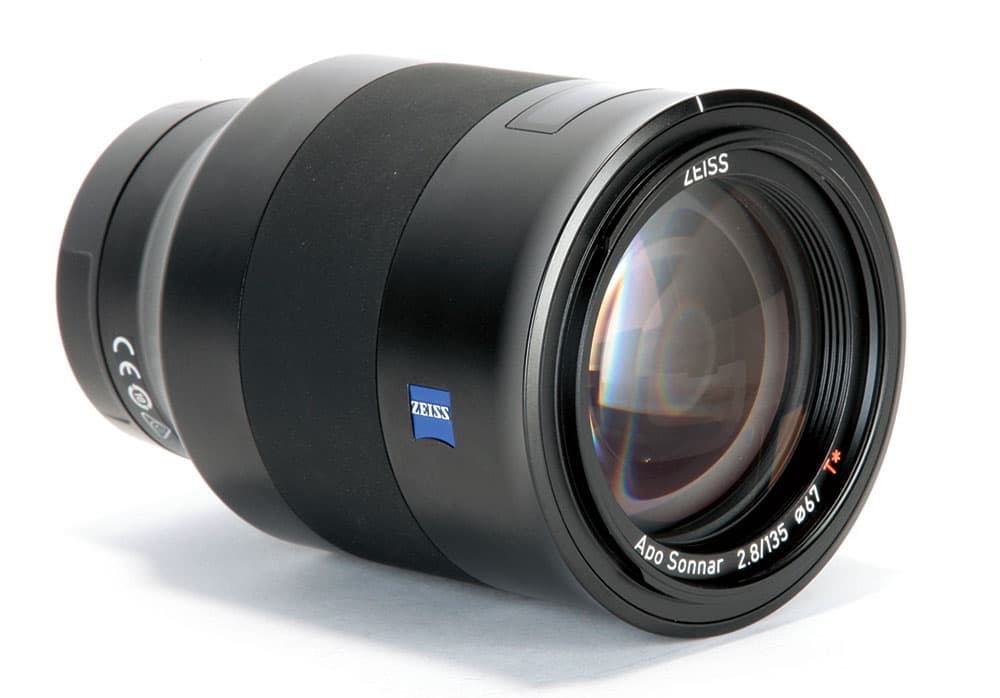 Zeiss Batis 135mm f/2.8
Sony has really shaken up the market with its full-frame mirrorless cameras, but even with a frenetic development programme, it still can't match the DSLR makers' lens line-ups. Currently its longest FE prime is just 100mm. Luckily if you prefer a longer portrait lens, Zeiss has the answer, with its superb Batis 135mm f/2.8.
In terms of specification it ticks all the boxes, with weather-sealed construction and optical image stabilisation. But typically for Zeiss, it's the sheer optical quality that really stands out. The lens delivers sensational sharpness, and with its apochromatic design, no hint of colour fringing from chromatic aberration. Out-of-focus backgrounds are blurred away beautifully. I simply can't imagine anybody being disappointed by this lens: it's absolutely sublime.
---