Panasonic first unveiled it was officially working on the GH5 at Photokina back in September 2016, but it took until CES in January 2017 for the full specifications to be revealed, and for final samples of the camera to finally start becoming available to look at.
Here we take a look at how the new GH5 compares with its predecessor, across a wide variety of specifications, to see exactly how much of an upgrade the new camera is.
Panasonic GH5 vs GH4: Sensor
For a long while, Panasonic stuck with 16MP resolution, just as we saw in the GH4. Now however, resolution has increased by 25%, with the GH5 featuring a 20.3MP sensor. Not only that, but there's no anti-aliasing filter, which should make it better at resolving detail than the previous generation. Removing this filter is something that Panasonic has had good success with in other cameras, including the GX80 and the also newly announced GX800.
Panasonic GH5 vs GH4: Processor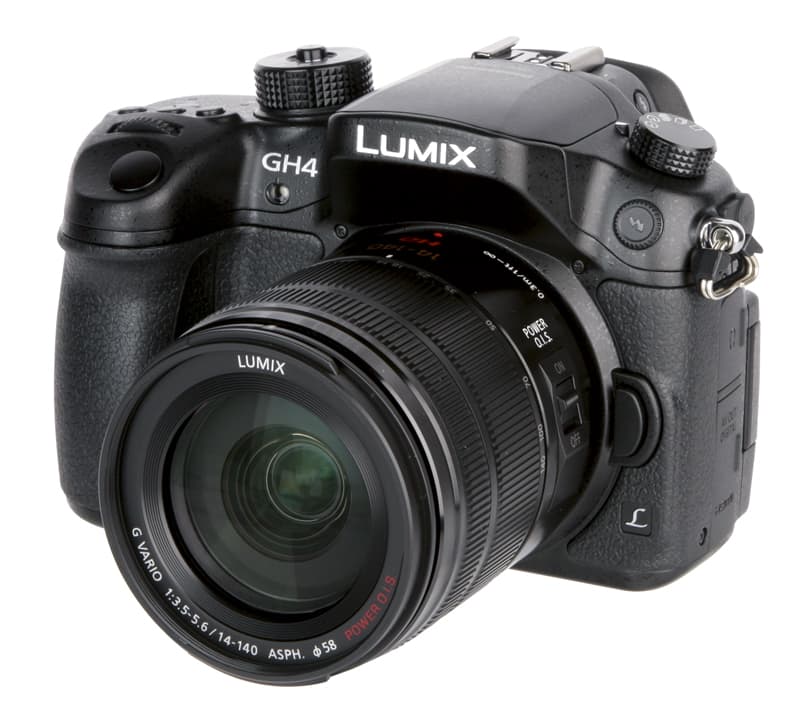 Panasonic has included a new version of the Venus engine in the GH5. This comes with a multitude of various benefits, including high precision multi-process noise reduction, which should make it better equipped for producing smoother and cleaner images. Other benefits to the new processor include better colour reproduction, better detail processing and better texture reproduction – or at least that's the promise anyway.
Panasonic GH5 vs GH4: Autofocus
Although the GH4 used DFD (Depth from Defocus) Contrast AF, Panasonic says that this has been newly improved for the GH5. It works in conjunction with the new processor to deliver an autofocus speed of just 0.05 seconds. Another improvement is the number of AF areas – rising to 225 on the GH5, up from 49 on the GH4.
Panasonic GH5 vs GH4: image stabilisation
The GH5 completely outdoes the GH4 in terms of image stabilisation – but it wouldn't be hard, considering the GH4 didn't have any at all. The GH5 has an impressive offering in its 5-axis Dual I.S. 2 feature, which combines optical image stabilisation with in-body stabilisation. This means that the camera can offer a 5-stop longer shutter speed than the previous camera.
Panasonic GH5 vs GH4: viewfinder and screen
The GH5 has some seriously impressive specs when it comes to how you compose your image. The electronic viewfinder has a super high resolution of 3,680k-dots, up from the already high 2,359k-dots of the GH4's device. Not only that, but magnification has been improved to 0.76x for the GH5's viewfinder, compared with 0.67x of the GH4's.
Meanwhile, the screen has also seen a boost in resolution. It offers 1,620k-dots and is touch-sensitive. The older GH4 has a 1036k-dot screen. Both of the devices are free-angle, meaning you can compose from a variety of awkward angles.
Panasonic GH5 vs GH4: video
Panasonic's GH range has long been the camera of choice for many videographers, and the GH4 was extremely popular. But it's fair to say that the GH5 ups the ante even further. While both have 4K video recording capability, the GH5 pushes it further to include the capability of shooting at 60p or 50p, when the GH4 maxed out at 30p. There's also a range of other great new features for video shooters, including 4:2:2 / 10-but video recording, suppression of rolling shutter distortion, high-speed readout and the possibility to choose between different filming formats. What's more, there's no longer a time limit for either full HD or 4K video recording – you can record for as long as your memory card has space.
If videography is your thing, it's worth checking out further information about the camera's video specifications on the Panasonic website.
Panasonic GH5 vs GH4: body and design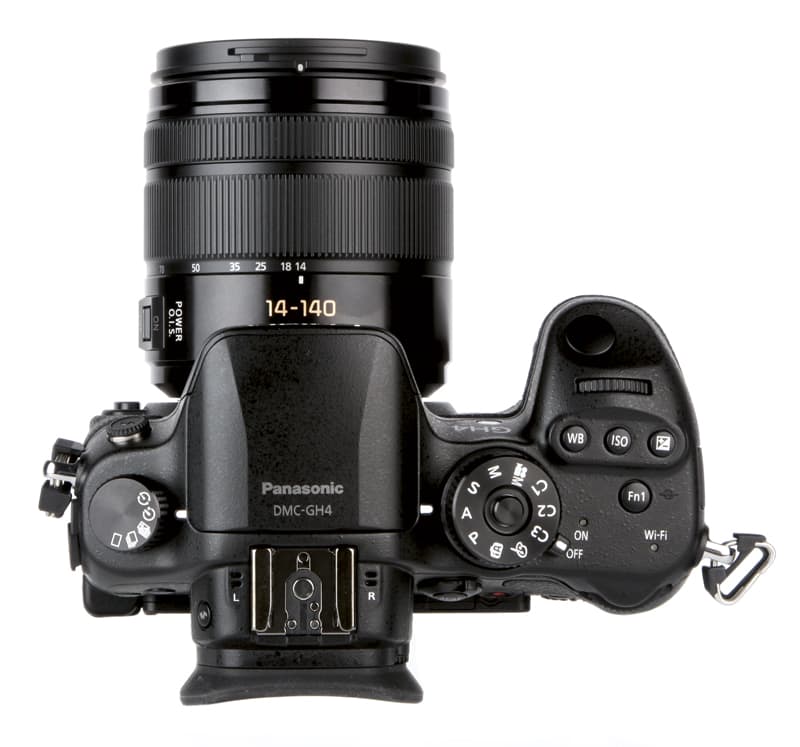 The GH series has always been the largest of all of Panasonic's compact system cameras, and it has gone even larger for the GH5. The old camera measured in at 93.4mm x 83.9mm x 132mm, and weighed in at 560g. By contrast, the GH5 is larger at 138.5mm x 98.1mm x 87.4mm and a bulkier 725g. Both cameras feature a magnesium alloy, full die-cast construction which are splash and dustproof – the newer GH5 is also freezeproof down to -10 degrees.
Panasonic GH5 vs GH4: battery life and memory cards
As sometimes happens with newer versions of cameras, the GH5 takes a bit of a hit when it comes to battery life – promising 410 shots per charge. By contrast, the older GH4 could muster 530 shots.
On a more positive note, the GH5 features dual memory card SD slots, which are both compatible with the faster UHS-II format. The GH4 has just one memory card slot, and only works with the UHS-I format.
Panasonic GH5 vs GH4: 6K Photo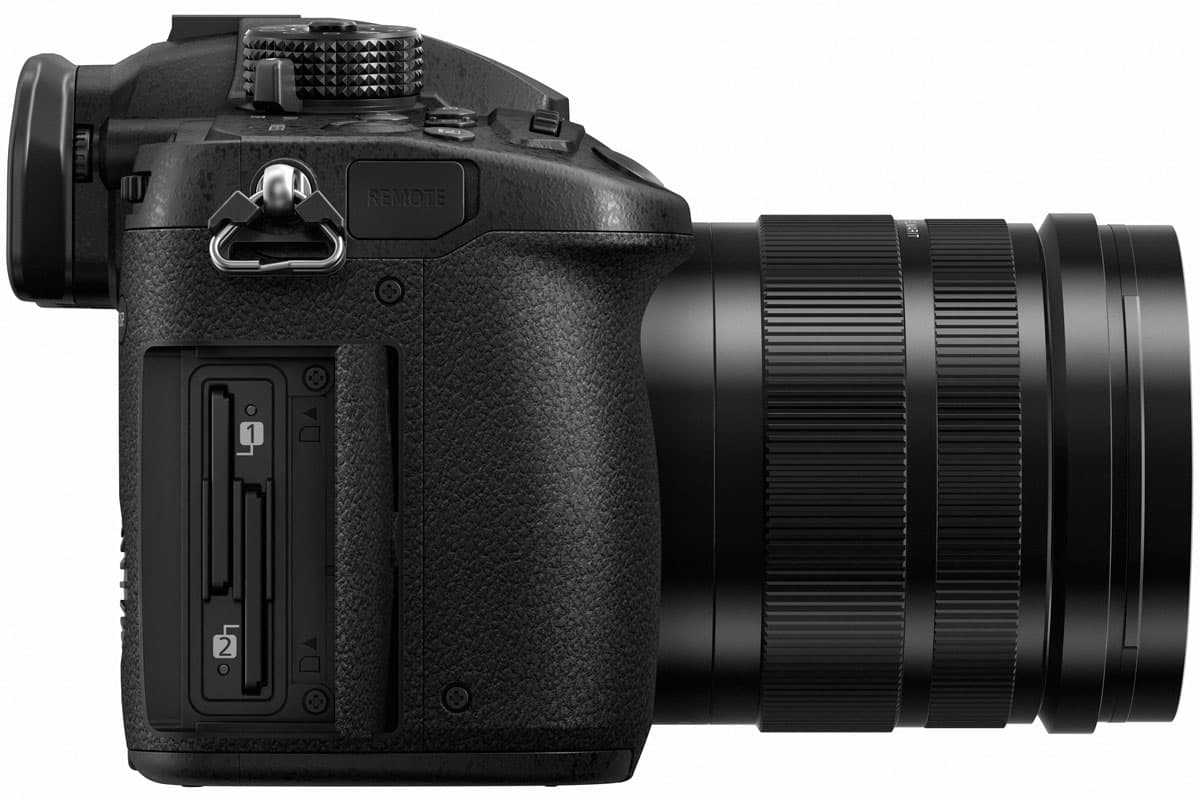 4K photo has been the buzzword for Panasonic for some time now, with the company keen to highlight the benefits of using 4K video to capture stills by extraction in all of its marketing materials. The GH5 however goes another step further by introducing '6K Photo'. This allows you to extract higher resolution images (18MP, compared with 8MP from 4K). You can shoot at 30p, giving you 30 frames to shoot from, per second, at 18MP – there should be lots of useful applications for sports and action photographers for this. Additionally, 4K photo has been improved to include the ability to shoot at 60p, giving you 60 frames per second to shoot from, rather than the previous 30.
Panasonic GH5 vs GH4: price
Ah, the real nitty gritty – what everybody wants to know. It comes as no surprise to discover that the GH5 isn't cheap – but then again the GH4 wasn't when it was first released either.
The GH5 will set you back around £1699 (body only), or £1899 with Panasonic's 12-60mm lens. You can splash out on the Leica variant of the lens in a kit which will cost £2199. By contrast, the GH4 is currently available to buy body only for around £934.
Read more: 
Panasonic Lumix DC-GH5 review: hands-on first look