One bag is never enough for photographers. The Wandrd Rogue 6L Sling is more versatile than many, as it can be carried across your body like a sling bag, as a messenger bag or around your waist like a bum bag. It has a long strap that can be adjusted to suite the way that you want to carry the bag.
Wandrd Rogue 6L Sling at a glance:
$139 / £139.99
Materials: 840D Jr. Ballistic Nylon with 5PM coating and 1680D Ballistic Nylon
External dimensions (H x W x D): 19 x 30 x 15 cm
Internal dimensions (H x W x D): 17.5 x 27.5 x 10.5 cm
Volume: 6 L
Weight: 0.68 KG
Conveniently, there's a slim security strap tucked into the bottom of the back of the bag that can pass under your arm and snap onto a clip in the padding on the main strap to keep the Sling tight against your back when you're active.  The clip can be repositioned on the padding to suite different sized photographers.
Left-handed photographers will also be pleased to learn that the whole strap and be disconnected and flipped around so the bag can be worn on either side of your body.
Wandrd Rogue 6L Sling key features:
Carry 3-ways:  The Wandrd Rogue 6L Sling can be carried as a messenger bag, across your body as a sling or around your waist as a bumbag.
Weather resistant:  The exterior of the Rogue Sling is made from the same weather-resistant tarpaulin as the Wandrd Prvoke backpacks
Universal Fit System:  Wandrd's Universal Fit System has 5 points of adjustment to keep the bag comfortable and secure when you carry it
Grab and go:  Three grab handles make the bag easy to carry by hand
Tripod or water bottle pocket:  A pass-through pocket is on-hand for carrying a water bottle or tripod
The main compartment of the Rogue 6L Sling is accessed via the middle of the three water-resistant zippers that are visible when looking down on the top of the bag. This zip runs along the back and two sides of the compartment so the lid can fold back away from your body to give good access. Inside, you'll find two dividers that attach to the bag lining via velcro and can be positioned to suit your kit.  There's room to fit a small full-frame mirrorless camera like the Nikon Z7 II or a Sony A7-series model, plus a couple of small lenses.
At the back of the main section, there are concertina-style organisation pockets that are perfect for holding a couple of filters, four stretchy mesh pockets that can hold memory cards and a long, slim pocket for odds and ends. Meanwhile, the lid liner houses a useful zip-close pocket.
On the front of the bag, there's another zippered pocket with a key clip and at the back there's a larger pocket that's handy for carrying your wallet or something similar. However, this section also has a Laptop Dock that is compatible with Wandrd's Laptop Case, adding to the Rogue Sling's versatility.
On the base of the Sling, there's a fold-away, pass-through pocket with drawstring closures. This can be used to carry a water bottle or tripod. It will fit some full-size tripods but it's best-suited to holding a travel tripod.
Colours and sizes
Wandrd makes the Rogue Sling in three sizes. Along with the 6L version reviewed her, there are 3L ($109 / £109.99) and 9L ($159 / £159.99) versions, in an array of colours. The 3L bag has internal dimensions of 13.8 x 20 x 8.5 cm (H x W x D) while the 9L bag's interior measures 19.5 x 33 x 12.5 cm.
Wandrd Rogue 6L Sling: Our Verdict
The Wandrd Rogue 6L Sling offers an impressive degree of organisation, with space for all those essentials that accompany any trip out of the house. I prefer to use it as a sling or messenger bag, but it makes a comfortable bum bag.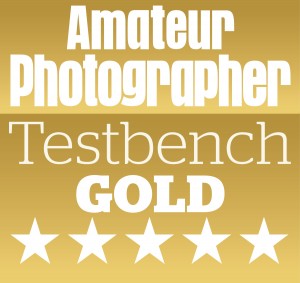 ---
Follow AP on Facebook, Twitter, Instagram, and YouTube.
---