Vallerret Alta Arctic Mitt at a glance:
€129.95 (around £115)
DWR goat leather & DWR twill
Nylon taffeta liner
Polartec fleer and 2x 5oz insulation
Gauntlet over cuff
Available in 5 sizes
The Vallerret Alta Arctic Mitts are the firm's warmest and heaviest duty gloves designed for photographers.  They can be worn either by themselves or over a pair of Vallerret's other gloves (or any other gloves). They're designed for use in the coldest conditions that you're likely to encounter, yet still let you take control of your camera.
Vallerret Alta Arctic Mitt key features:
Over mitts: These mittens are designed to be worn over Vallerret's other gloves but they can also be worn by themselves
Hands-on: The zip and flip-top thumb cover allow you to get your fingers and thumb on your camera quickly.
Over cuff: The deep cuff fits over your jacket sleeve and the cord pulls tight to keep snow out
Carabiner clip: A carabiner is provided to keep the mitts together when they're not in use
In an upgrade on the firm's older Alta Over-Mitts, the zip across the palm of the Alta Arctic Mitts is weatherproof, rather than a regular YKK zipper. This zip allows you to free your fingers to get your hands on your camera. The new Alta Arctic Mitts also have flip-back thumb caps so your thumbs can be free as well as your fingers. There's a magnetic press stud to hold the finger-cap back, and magnets for the thumb cap, but I found the flaps tend to stay out of the way even without using them.
If you're only grabbing a few quick shots, it can be quicker and easier to pull off the mittens and get your hands on your camera, but for longer shooting times, it's worth opening the zip and pulling back the thumb cap so your hand still gets some protection. If you're wearing any of Vallerret's other photography gloves underneath, you can also flip back their thumb and finger caps to give you the dexterity that's needed to adjust settings.
Naturally, the mitt and glove combination feels quite cumbersome, but the extra protection is welcome in very cold conditions. The zip across the palm has a long leather tag that is fairly easy to grasp, but on a few occasions I found it easier to pull it with my teeth. Once the zip is open, there's plenty of room to slip your fingers out and, if necessary, flip the index finger cap off an inner glove. The thumb cap of my Vallerret glove usually flips back with the cap on the Alta Artic Mitt, so this only takes one movement.
Vallerret offers the Alta Arctic Mitts in five sizes from XS to XL and there's a size guide to ensure you get the correct fit. I tested the small size mittens and found them perfect with and without gloves underneath. My partner, who is 6ft 2inches tall, found the small size perfect when the mittens were worn by themselves or with thin liner gloves, but a larger size would be better with thicker gloves.
Vallerret also supplies a harness that you can wear over your jacket to hold the mittens when you slip them off. It's a major step up from the string that you might have had your mittens connected to as a child. This proves incredibly useful, as the mittens are rather bulky for a coat pocket, and it means you can slip the mitts off and on quickly without fear of losing them.
Vallerret Alta Arctic Mitt: Our Verdict
I used the Alta Arctic Mitts during a recent trip to the Alps during which we experienced -10°C temperatures and dramatic windchill with warnings of frostbite. Nevertheless, I found the mittens themselves (with no inner glove) kept my hands warm throughout. The thick insulation over the back of my fingers gave excellent protection from the cold conditions, far more than conventional gloves can offer.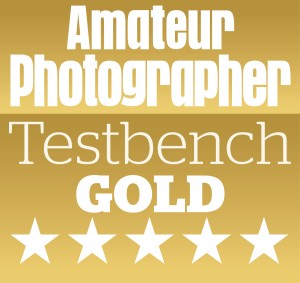 ---
Follow AP on Facebook, Twitter, Instagram, and YouTube.
---