Techart PRO Leica M – Sony E autofocus adapter review: Design and build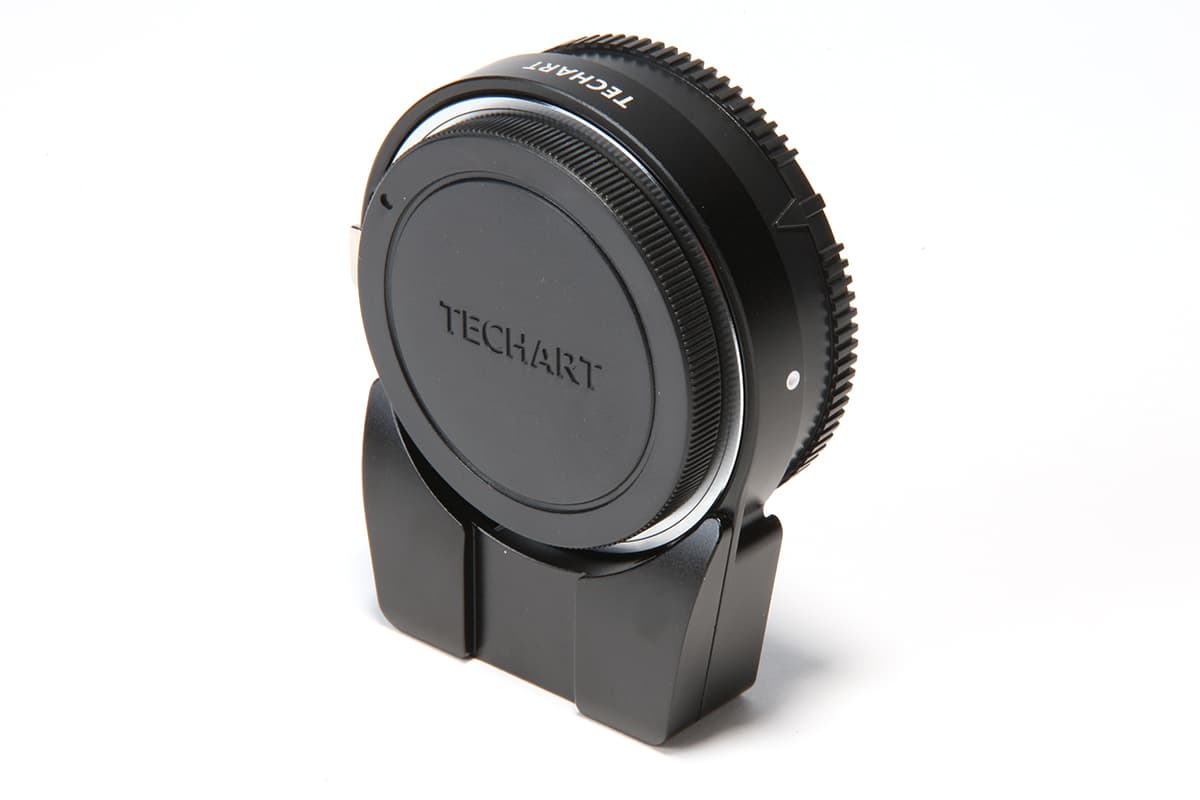 When you first take the Techart PRO adapter out of its box, it's difficult to believe that such a small device can do what it claims. The main mount adapter section is (necessarily) less than 10mm thick, with the AF motor and electronics all contained in a bulbous housing underneath. This protrudes about 8mm beneath the base of the camera, which means it's likely to interfere with most tripod quick-release plates. But if you're working from a tripod, then you may as well use manual focus anyway.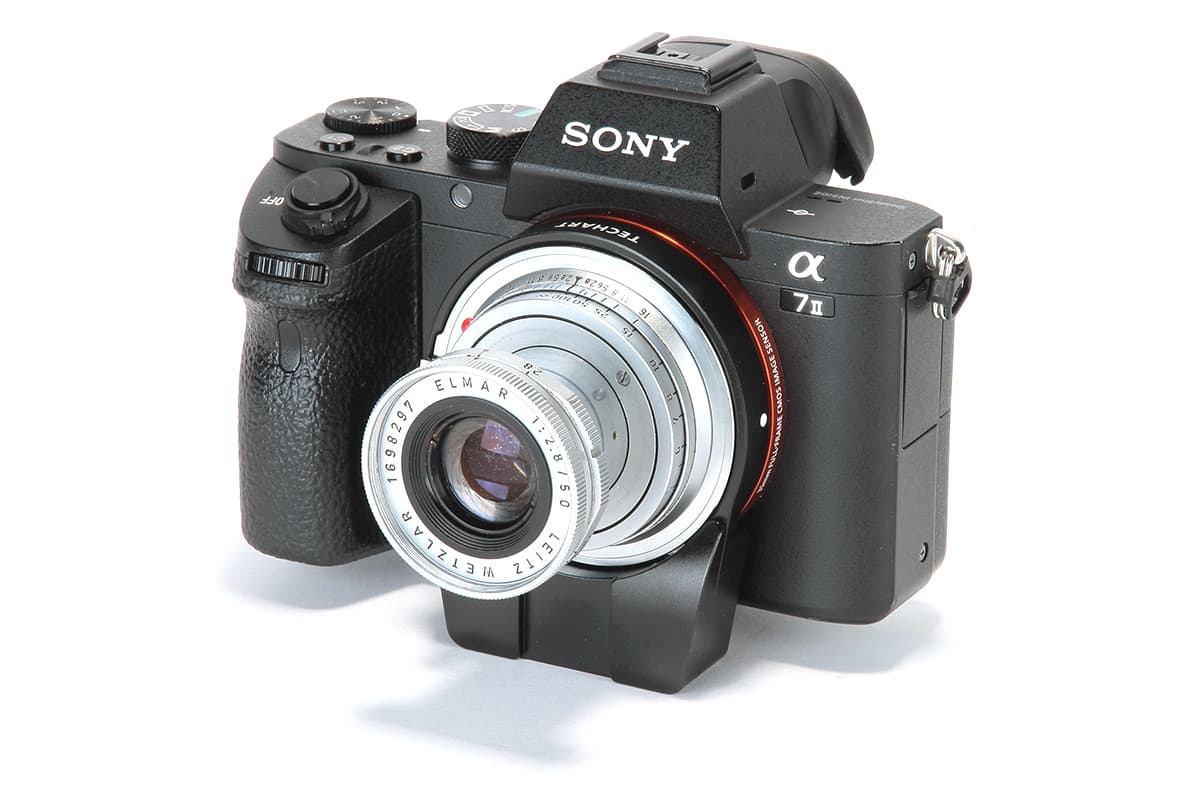 There's nothing to fault in terms of build quality, with the smoothly finished black metal body inspiring confidence in its durability. Both mounts are precisely engineered, with the adapter fitting firmly to the camera without a hint of play, while M-mount lenses and adapters click solidly into place. The lens release tab, while flat and untextured, and with only short travel, feels built to last too.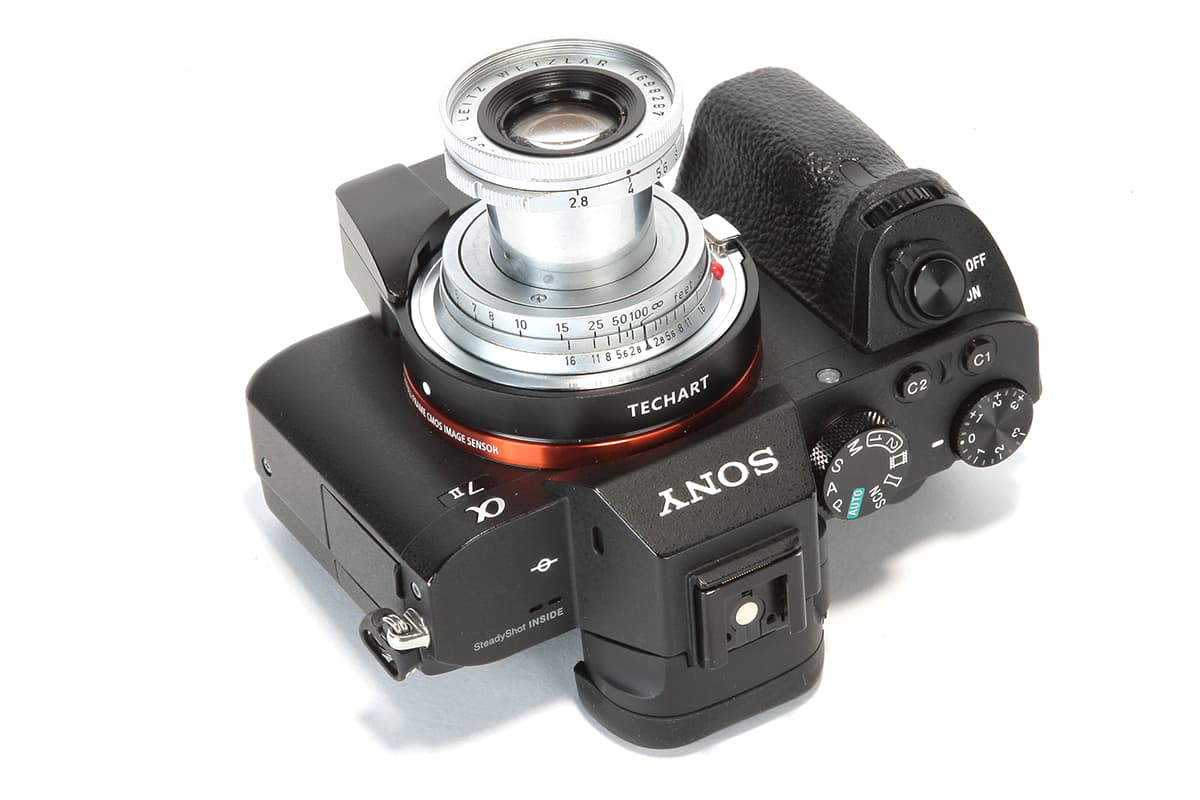 Turn the camera on and the adapter springs to life, extending its silver-coloured inner barrel forward by 4mm, then back again as it goes through a self-calibration process. Even with relatively heavy, bulky lenses there's little sign of any wobble or tilt. One crucial point, however, is that Alpha 7 II owners may need to update their camera's firmware to support phase detection AF with third-party lenses. Without this, the adapter will simply whirr back and forth helplessly, exactly as it did at first with my test camera, before I worked out how to fix it.