The SmallRig Forevala W60 is a dual-channel wireless mic kit that adopts the small form factor popularised by the Rode Wireless Go. Audio from its two transmitters can be output either as mixed stereo, or separately to left and right channels. This makes it a great kit 'straight out of the box' for those wanting to make interview-style videos or vlogs.
SmallRig Forevala W60 at a glance:
$200 / £212.90
Dual-channel wireless mic set
Two transmitters, one receiver unit and a charging case
Up to 100m range
Independent Low Cut noise reduction and Gain controls
Built-in bisplay on all Units
Built-in batteries with USB-C Charging
3.5mm sockets for Lavalier mics
Up to 8 hours of battery life
Storage case: 16.3cm x 7.2cm x 3cm
Transmitter: 57mm x 37.6mm x 18.7mm
Receiver: 61mm x 44.5mm x 21.3mm
The setup employs a small receiver that can either be mounted onto a camera's hot shoe or clipped onto a camera strap. It receives 48 kHz, 16-bit signals from the two transmitters, each of which has a built-in microphone. Like the Rode Wireless Go, these units have clips for attaching them onto clothing. They also feature 3.5mm sockets for external Lavalier mics.
Each channel has an independent gain control on the receiver, allowing levelling of the mics straight into the camera. Both the transmitters and the receiver have LCD screens that display useful information including the volume, battery level, and the status of the low-pass filter, which cuts out deeper frequencies.
The system operates on a 2.4 GHz radio frequency and promises a 100m range if there is a clear line of sight. When working outside, two muffs are provided to reduce wind noise, and clip easily into place using a bayonet fitting. Both 3.5mm TRS and TRRS cables are included, so that you can also use the kit with smartphones or laptop computers.
SmallRig Forevala W60 key features:
Kit contents: You get a wind muff for each transmitter, plus magnets to fix them onto clothing. Both TRS and TRRS audio cables are included, plus a USB-C charging cable.
Case:  The storage/charging case has both a built-in USB-A cable and a USB-C input. It can charge all the devices in about 1.5 hours, but has no built-in battery for topping them up on the go.
Headphone Socket: The receiver has a 3.5mm stereo headphone socket for monitoring audio, which is great if your camera doesn't have one.
Magnetic clips: Two SmallRig-branded magnets can securely hold the microphones under clothing, with only the magnet visible. You could easily customize the magnets to make them less conspicuous.
The kit is durable and combines solid plastic and metal construction. When turned, the gain dials click nicely, and the transmitter and receiver units all feel sturdy. Each can be charged individually through its USB-C port, but there is also a case that can charge all three together. One drawback, though, is that this case doesn't have room to store the supplied wind muffs and cables, however a soft cloth bag is also included.
Setting up the levels on the mics is easy enough, thanks to the bright live levels display on the receiver. With a transmitter clipped to my clothes, it picked up my voice clearly against moderate background noise and produced a pleasant tone.
SmallRig Forevala W60: Our Verdict
The Smallrig Forevala W60 wireless mic kit is a neat, compact solution for those wanting to record audio efficiently on the move. The audio quality is good enough for most casual filmmakers, and having the second mic is helpful for interviews, podcasts, or even as a secondary mic for a safety track recorded at lower volume. It's also worth considering the Røde Wireless Go II dual wireless kit, which is the market leader in this field with the added benefits of a slightly sleeker design, and up to 40 hours of recording to internal memory. However, those features come at a significant additional cost.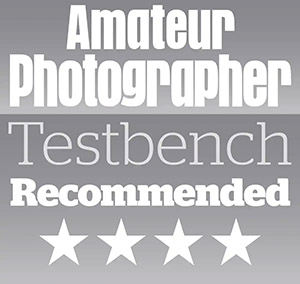 ---
Follow AP on Facebook, Twitter, Instagram, and YouTube.
---