Sigma 20mm f/1.4 DG HSM | A Review – Introduction
There has been a surge of new wideangle lenses in the past 12 months, with Sigma and many of the other major brands focusing their efforts in this area of the market. Not one for resting on its laurels, Sigma has been hard at work creating its fifth fixed-focal-length lens in its DSLR Art product line and the new 20mm f/1.4 DG HSM | A looks like it could be popular for landscape and astrophotography, as well as for shooting interiors, events and weddings.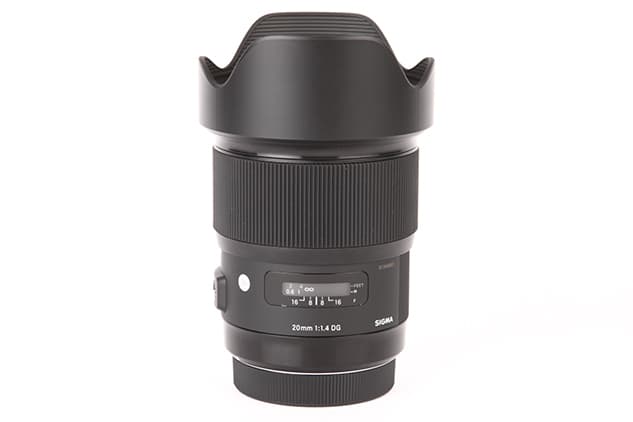 Just like Sigma's 24-35mm f/2 DG HSM | A was the world's first zoom lens to achieve a constant aperture of f/2, the 20mm f/1.4 DG HSM | A is the world's first 20mm lens to trumpet an aperture of f/1.4. The only 20mm lenses that really come close to it are the Canon EF 20mm f/2.8 USM (£385) and the Nikon AF-S Nikkor 20mm f/1.8G ED (£539), which begs the question, is this Sigma worth paying a premium for?