The SanDisk Professional Pro-G40 SSD is a portable storage drive available in three capacities: 1TB, 2TB, and 4TB. It's designed to work with Thunderbolt 3 (40Gbps) and USB 3.2 Gen 2 (10Gbps) connections and harnesses the power of NVMe technology to deliver impressive data transfer speeds.
SanDisk Professional Pro-G40 SSD at a glance
Available capacities: 1TB, 2TB, 4TB
$299, $449, $799 / £293, £439, £683
Thunderbolt 3 (40Gbps) and USB 3.2 Gen 2 (10Gbps) compatible
Max read speed: 3000MB/s
Max write speed: 2500MB/s
IP68 rating for dust and water resistance
While there are smaller, lighter SSDs available, the SanDisk Professional Pro-G40 SSD measures just 111 x 58 x 12 mm and weighs less than 123g. It also has a robust aluminium core to aid heat dissipation and help it cope with falls from heights of up to 3 meters. Additionally, it can withstand crushing pressures of up to 400lbs and has an IP68 rating for dust and water resistance.
Aesthetically, the Pro-G40 SSD scores well with a premium look and feel. A soft-touch coating along the edges and underside adds grip and feels great, but it also has a penchant for gathering lint.
Another issue is that the included Thunderbolt 3 cable is only around 15cm long (excluding the connectors). This can be problematic when using a laptop on your knee. A longer cable would allow the drive to be located on a stable surface and in view rather than on the keyboard of the laptop or on your leg and in danger of slipping off.
SanDisk Professional Pro-G40 SSD key features:
Aluminium core:  As well as making the drive more robust, the aluminium core helps dissipate heat
Thunderbolt 3 cable:  Western Digital supplies a Thunderbolt 3 cable, which is compatible with USB-C 3.2 Gen 2 connections but there's no USB-A adapter supplied
Drop-proof:  The Pro-G40 SSD is built to survive drops from 3m and crushing forces up to 400lbs
Formatted for Mac:  While the drive is supplied ready for use on Apple computers, it can be reformatted to suit Windows machines
When paired with the provided Thunderbolt 3 cable, the Pro-G40 SSD can deliver read speeds of up to 3000MB/s and write speeds of up to 2500MB/s – according to Western Digital's website. The packaging of my review sample, however, gives figures that are a little more conservative, 2700MB/s and 1900MB/s respectively. As we'd expect, when a standard USB-C connection is used, the rates drop to maximums of 1050MB/s (read) and 1000MB/s (write).
To investigate the actual data transfer rate that I could obtain, I connected the drive to a 2022 MacBook Air with the M2 chip via a Thunderbolt 3 port and fired up Blackmagic Disk Speed Test. This indicated write speeds of up to around 2800MB/s and read speeds of around 2600MB/s, both highly respectable and faster than shown on the packaging.
These fast rates translate into speedy image downloads. For example it takes only around 5 seconds to move 9.74GB of images from the MacBook Air to the SSD. The reverse journey takes around the same time. For context, those images comprise 100 JPEGs and 100 raw files from the 45.7MP Nikon Z 7II. Image thumbnails also render almost instantly in Adobe Bridge and there's a fluid 4K video editing experience with no stuttering or dropped frames.
Which capacity should I buy?
A portable SSD like the Pro-G40 is useful for storing images when you're away from home, it means you can clear your memory cards and shoot more images. When deciding which capacity SSD you should go for, it's helpful to look at the size of the files your camera produces, or the number of images you can fit on your cards. Using the 45.7MP Nikon Z 7II as an example, you can expect to fit around 11,200 uncompressed 14-bit raw files on a 1TB drive – more than enough for even the most enthusiastic photographic weekend away.
SanDisk Professional Pro-G40 SSD: Our Verdict
In addition to serving well as a working drive for video editing and storing high-resolution images, the SanDisk Professional Pro-G40 SSD is very robust. It showed no serious ill effects after several falls onto concrete and survived 30 minutes submerged in a glass of water. This combination of performance and durability means it commands a higher price than some other drives, but it's also backed by a 5-year warranty.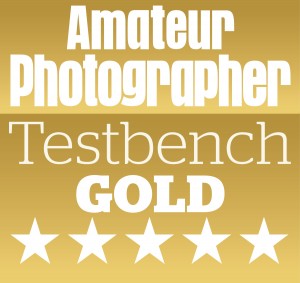 ---
Follow AP on Facebook, Twitter, Instagram, and YouTube.
---