The Samyang AF 45mm f/1.8 FE is a compact, lightweight and inexpensive lens for Sony full-frame mirrorless cameras. The 45mm 'normal' focal length imparts a very natural look to your images, while the large aperture is good for low-light shooting or blurring backgrounds. The lens delivers lovely-looking images and is great value for money.
You wait ages for one, and then three come along at once. The past year has been a bonanza for Sony full-frame mirrorless users who appreciate lenses with a 'perfect normal' focal length close to 43mm. Those in the know value this range for the way it imparts a particularly natural-looking perspective to your images. At the end of 2018 we saw the sublime but expensive Zeiss Batis 40mm F2 CF, while in July Sigma revealed its tiny 45mm f/2.8 DG DN | C. In between the two this budget alternative appeared, the Samyang AF 45mm F1.8 FE.
With the tagline 'Tiny but Premium', the Korean firm's contender is a small, lightweight optic with a very palatable £349 price tag, £200 less than the Sigma and all of £800 cheaper than the Zeiss. Despite this, it gathers more light then either of these rivals, while adding less weight to your kit bag. So what, if anything, is the catch?
Samyang AF 45mm F1.8 FE – Features
At first glance you might think the 45mm f/1.8 uses a conventional optical design, with its 7-element, 6-group formula appearing rather less complex than most modern lenses (for example, Nikon's 50mm f/1.8 S employs 12 elements in 9 groups). But in reality this is no simple double-Gauss derivative; instead Samyang has employed a design optimised for mirrorless, with two aspheric elements, one made from extra-low dispersion (ED) glass, and an unusual convex front element. This is not dissimilar to the Zeiss 40mm F2.
Indeed in most respects, the 45mm f/1.8 is every inch a thoroughly modern lens. It employs an internal-focus design driven by a Linear Activator Step Motor that's used for both autofocus and electronic manual focus. Its aperture diaphragm sports nine curved blades, in a bid to produce circular out-of-focus highlights and attractive background blur. One aspect that's perhaps slightly behind the times is its 45cm minimum object distance, as both its Sigma and Zeiss rivals can focus 20cm closer to the subject.
A 49mm thread caters for filter users, allowing the use of relatively affordable accessories, especially compared to the Zeiss's 67mm connection. One small disappointment is that the lens hood is a shallow plastic bowl, as opposed to the generally more effective petal-type design. Then again I didn't see any serious problems with flare or ghosting, which suggests Samyang's UMC coating is doing its job well.
Samyang AF 45mm F1.8 FE – Build and Handling
One area where the Samyang 45mm immediately betrays its price is its build quality. Its lightweight plastic barrel feels distinctly insubstantial, and it makes no claim to dust- or splash-resistance, either. The lens mount is metal, but unusually has a non-conductive clear coating. That said, the fit and finish isn't terrible by any means, and I've come across much more cheaply made lenses in the past. But neither does the lens feel like it would endure much abuse. This isn't particularly a criticism, it just reinforces the fact that you get what you pay for.
The light weight has its benefits, of course. This is a lens you can carry around all day without really noticing, while its compact dimensions make it a good match for Sony's small Alpha 7-series bodies. As usual from Samyang there's no ostentation to the design, just a slim metallic-red ring in front of the focus ring to break up the slightly shiny black finish of the barrel. So it shouldn't attract any unwanted attention on the street.
Like the firm's previous offerings, the sole external control is the manual focus ring. This falls perfectly to hand and rotates smoothly without end-stops, with its finely ridged finish providing a decent grip for adjusting focus. But with no focus mode switch on the barrel, you'll need to engage manual mode from the camera body.
Samyang AF 45mm F1.8 FE – Autofocus
Another aspect where the Samyang 45mm doesn't quite match up to more expensive lenses is with regards to autofocus. Again it's far from awful, but it's noticeably not as quick or decisive as Sony's own lenses. Its performance is also very dependent upon the camera body, and I found it works much better on the third-generation A7 III and A7R III, compared to the older A7 II. The autofocus motor isn't completely silent, either, although you'd have to be standing close to the camera in a quiet room to be aware that it's operating.
What's not in doubt, however, is the focus accuracy. Pay attention to where you're placing your focus point, and you'll be rewarded by images that are perfectly in focus time after time. Manual focus also works perfectly well, with the lens automatically engaging the camera's magnified focus assist view, and providing sufficiently fine focusing steps for precise adjustment.
Samyang AF 45mm F1.8 FE – Performance
It really shouldn't come as any great surprise to learn that when you put it on a camera and take photographs, the £349 Samyang 45mm f/1.8 can't match the sheer optical excellence of the £1149 Zeiss Batis 40mm f/2. But what did come as a surprise to me is just how close it can get.
As our Image Engineering MTF tests reveal, resolution is very high in the middle of the frame, even at the maximum aperture of f/1.8. The corners don't tell quite the same story, but stop down to f/5.6 and they provide a very good account of themselves. In practice, this means the Samyang is perhaps a better match to the 24MP Alpha 7 series, rather than the higher-resolution A7R models, as on the latter you'll see corner blurring more obviously when viewing your images up close on screen.
It's also worth noting that sharpness deteriorates visibly at close focus distances, especially at large apertures. However this does need to be placed in a wider context: this lens may not always match premium modern optics for sharpness, but it's still clearly better than traditional 50mm f/1.8 designs.
A little barrel distortion can be seen with geometric subjects, but it'll be corrected in-camera if you keep lens compensation enabled, and is easy enough to fix during raw processing too. Vignetting is very obvious indeed, with heavy corner darkening at f/1.8, but this is no great surprise given the relatively small diameter of that convex front element. Again it can be suppressed in-camera or during raw processing, and disappears on stopping down.
Perhaps the most obvious optical flaw is longitudinal chromatic aberration, with obvious green and purple fringing visible around bright highlights at large apertures in some situations. But as usual, it disappears at smaller apertures. A little colour fringing can also be seen in the corners at smaller apertures due to lateral chromatic aberration, but it's not a serious problem and easy to suppress.
One standout positive characteristic of this lens is the quality of its bokeh. Out-of-focus backgrounds are rendered with a gorgeous blur at large apertures, especially when shooting at short distances. In fact this goes a long way to offsetting the drop-off in crispness at close focus, and is a salutary reminder that images don't always have to be pixel-sharp to look attractive.
Samyang AF 45mm F1.8 FE – Resolution
Central sharpness is very respectable at f/1.8, and reaches superlative levels by f/2.8. However the corners lag some way behind, with the lens needing to be stopped down to f/5.6 to give the maximum level of detail right across the frame. Close the aperture down to f/22 and you'll see considerable diffraction blur.
Samyang AF 45mm F1.8 FE – Shading
Vignetting is very apparent at f/1.8, with 1.7 stops of corner darkening measured in our Image Engineering tests. But this falls to less than a stop at f/2.8, and becomes insignificant at apertures of f/4 and smaller.
Samyang AF 45mm F1.8 FE – Curvilinear distortion
A little barrel distortion is clearly visible, with straight lines along the edge of the frame pinching inwards at the corners. However its simple profile makes if easy to correct in raw processing, and I found that dialling a value of 6 into Adobe's distortion slider corrected the geometry near-perfectly.
Samyang AF 45mm F1.8 FE – Verdict
I said earlier that you get what you pay for, and that's very much the case with this £349 lens. It's clearly inferior to more expensive primes such as the mid-range Sony FE 35mm F1.8 in terms of autofocus, optics and particularly build, let alone when compared to the premium Zeiss Batis 40mm F2 CF.
But here's the thing: despite all that, it delivers very attractive images anyway. So despite its objective flaws, I've really enjoyed the pictures I've shot with it. It's large aperture means that it's especially useful for achieving shallow depth-of-field, or working in low light.
Indeed Samyang has stuck a great balance here between price, build quality and optics, and for those looking for an inexpensive fast autofocus prime for Sony full-frame, I'd recommend it over the bulkier, slow-focusing Sony FE 50mm F1.8. It may not be the best standard prime you can buy for Sony full-frame mirrorless, but it's probably the best value.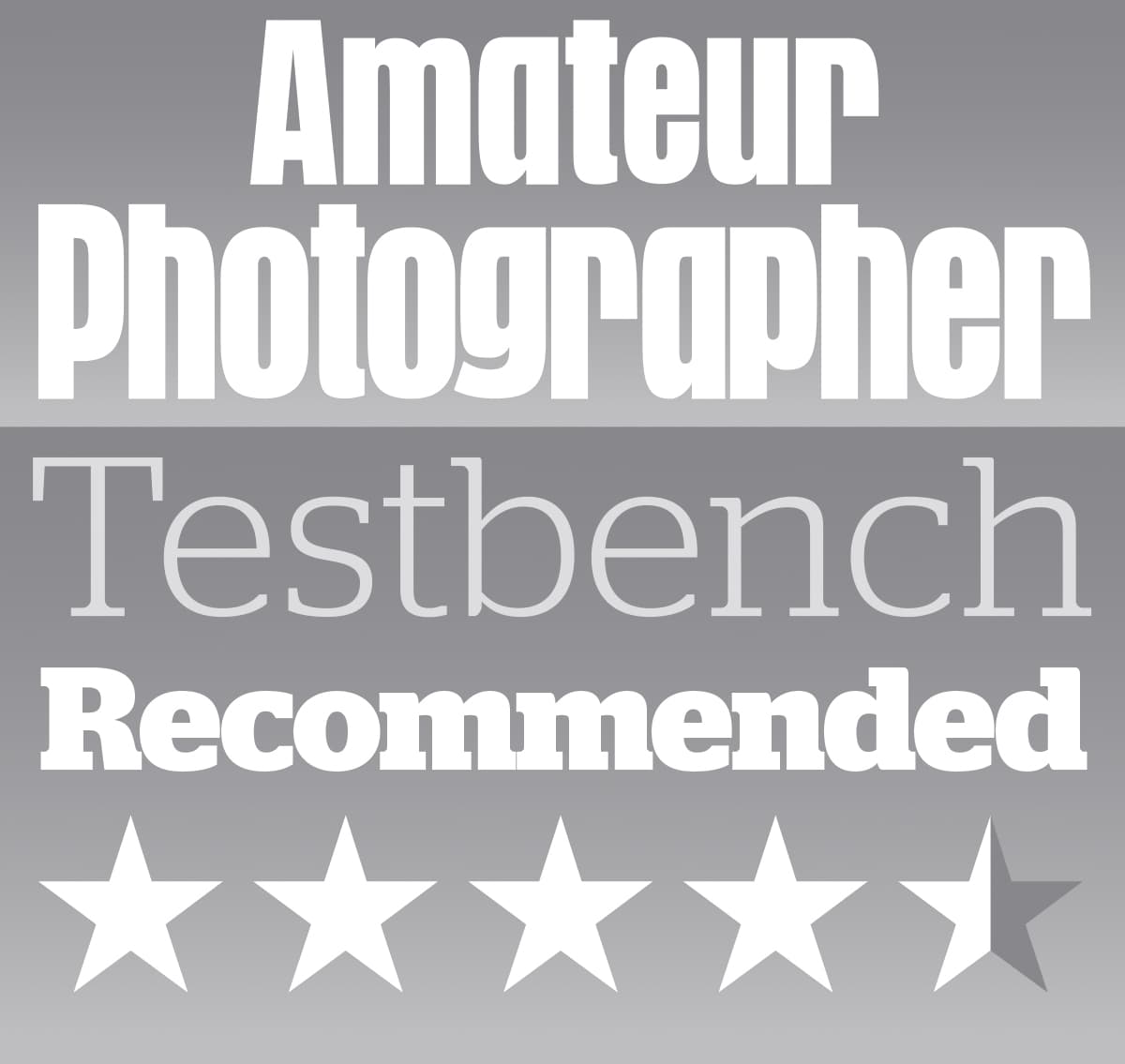 This article was edited on 29/9/2020 to correct a claim that the lens mount is plastic rather than metal
Samyang AF 45mm F1.8 FE – Specifications