If you're looking for external storage, or a fast external drive for recording high-resolution video, then a portable SSD (solid state drive) may be the best choice. Often smaller, definitely faster, and with lower power usage than traditional HDDs (hard disk drives), the Samsung Portable SSD T9 is the latest, and possibly one of the fastest new SSD drives out there.
At a glance
£117.49 (1TB), £199.99 (2TB), £362.79 (4TB)
USB 3.2 Gen2x2 NVMe SSD
Up to 2000MB/sec read/write speeds
88 x 60 x 14mm, 122g
1TB, 2TB and 4TB capacity
5-year warranty
www.samsung.com/uk
Samsung's T series drives have been around for a long time, and Samsung are well known for high-speed, and high-quality drives both inside and outside of computers. In fact, this T9, updates the T7 Shield from last year. This new version has a most stylish, almost carbon fibre, looking design. There's also built-in hardware encryption available if needed.
Key features
Tough – the Samsung T9 is drop proof, up to 3metres
Multi-device support – Designed to work with PC, macOS, Android, iOS, and for direct video recording from camera
Cables provided – In the box you'll find a USB-C to USB-C cable as well as USB-C to USB-A, both are relatively short however.
Speed – Rated for speeds up to 2000MB/s, this is twice as fast as the speeds offered by the T7 Shield.
Password protection uses AES 256-bit hardware encryption, and is compatible with Windows, macOS and Android devices. If you do enable this, then you won't be able to use this to record video from external recorders.
With rapid performance on offer, you're going to need a device that can match those speeds, and unless you've got a computer bought in the last 12-18 months, it's unlikely that you'll be able to get these high speeds.
On a PC with a motherboard from 2019, with USB 3.2 Gen 2 – but type A ports – we were able to get 780MB/s read/write speeds. On a laptop from 2021, with a USB 3.2 Gen 2 Type C port, we were able to get 1075MB/s read/write speeds.
You will need a newer system, whether that's a PC, Laptop or a Mac to get the maximum speeds possible from this drive, or a higher spec system than we had. With the correct speed USB ports you should be able to see speeds up to 2000MB/s, and if you've got a PC with a spare PCIe slot, then you could add your own USB 3.2 Gen 2×2 card.
If you don't need these higher speeds, then you can save money by looking at the T7 Shield (with up to 1000MB/s), or the T7.
Samsung Portable SSD T9 Verdict
The Samsung T9 Portable SSD offers extremely rapid performance, with a stylish design that adds additional protection. It's small and offers a good amount of storage, meaning you could easily take this with you without worrying about the extra weight. If you have a machine capable of taking advantage of the rapid speeds on offer, then this is a great choice.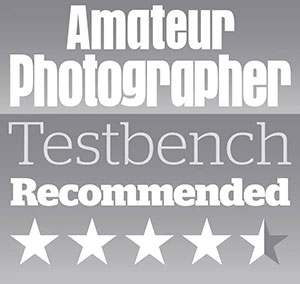 ---
Follow AP on Facebook, Twitter, Instagram, YouTube and TikTok.