The Rode VideoMicro II is an update to the firm's hugely popular, and much-imitated, compact on-camera microphone, the Rode VideoMicro. Compared to the original, it gains some significant spec upgrades, and comes with a wider range of accessories. Clearly, the aim is to provide an even more user-friendly package that's better suited for use with smartphones as well as cameras. Naturally, though, this comes with an increase in price.
Rode VideoMicro II at a glance:
$79 / £82
12cm long, 39g weight
Supercardioid pattern
No battery required
Comes with TRS and TRSS cables
As before, this is a small, lightweight unit which is designed to pick up sound primarily from in front of the camera, and then output it as dual-channel mono (in other words, with the same signal recorded to both left and right audio channels). Its frequency response is specified as 20Hz-20kHz, extended from 100Hz-20KHz before. It's a purely analogue design – there's no digital output over USB.
Rode now describes the sensitivity pattern as supercardioid, in contrast to the original's cardioid. This means it should reject ambient sounds from the sides more effectively, but be slightly more sensitive directly to the rear. This is a sensible choice for those who may wish either to hold a conversation from behind the camera, or to commentate on what's in front of them.
Rode VideoMicro II key features:
Fittings: This mic is designed to fit in your camera's hot shoe, and has a 3/8in thread for tripod mounting
Anti-shock mount: The new red 'Helix Isomount' is a major improvement over its predecessor's Lyre mount
Windshields: Two windshields are provided, one foam and one furry, with the latter designed for outdoor use
Cables: There's a straight 3.5mm TRS cable for camera connection, and a coiled TRRS cable for smartphones
In design terms, the most striking change is the new Helix anti-shock mount, which aims to isolate the microphone from camera operational noises. It's a real practical advance over the original's Lyre mount, as it's more compact and the mic is no longer prone to drooping forwards under its own weight.
As this mount design holds the microphone further forward on a camera's hot shoe, it's also better for shooting video using the viewfinder, as the cable is no longer prone to bumping against your forehead. As the icing on the cake, it looks like the mount should be rather more robust, too.
A new straight, flat 3.5mm TRS audio cable is supplied for connecting to a camera. This design works better with cameras whose microphone ports are situated some distance from the hot shoe, where the previous coiled cable could get over-stretched.
You also get a TRRS smartphone cable in the box (which previously was an optional extra), although with most phones, you'll still need a 3.5mm USB-C or Lightning audio adapter. Both cables can be tucked into slots on the shoe mount to stop them from rattling around.
In use, the Rode VideoMicro II delivers high quality sound that's a dramatic improvement over most camera's built-in microphones. It's much better at picking up voices either in front of, or behind the camera, while the furry windshield is impressively effective at suppressing wind noise outdoors.
The audio quality is a clear advance over its predecessor, too, with increased sensitivity and extended bass response providing extra clarity and depth to vocals.
It is, however, also worth considering Rode's next model up, the the Rode VideoMic Go II. This offers increased versatility, including digital USB audio output for smartphones and computers, plus adjustable settings via the Rode Connect app. It's somewhat larger, at 15cm long and 96g in weight, but not too much more expensive, at $99 / £89.
Rode VideoMicro II: Our Verdict
With the VideoMicro II, Rode has reinvented its basic on-camera mic, with an array of useful improvements that justify its higher price. As a simple, compact, lightweight, analogue microphone that offers very decent sound, it's difficult to beat. If you want to improve your audio with a small on-camera microphone that works effectively with the minimum of fuss, it comes highly recommended.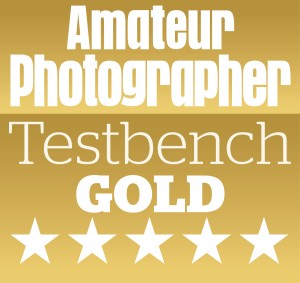 ---
Follow AP on Facebook, Twitter, Instagram, and YouTube.
---