Pentax 645Z Review – Introduction
Usually the preserve of the professional studio photographer, Pentax has been trying to tempt enthusiast photographers with a medium-format digital camera since the launch of the Pentax 645D in March 2010.
The format certainly offers some advantages, especially for those who require a shallow depth of field and the ability to record the finest of details.
Obviously, at almost £6,800 body only, the price of the new Pentax 645Z may still be prohibitive to most photographers, but it is still certainly far cheaper than other medium-format options from the likes of Hasselblad or Phase One. And, of course, renting the Pentax 645Z is another option for those who want to use it for a particular project.
The real questions for the DSLR shooter thinking of using the Pentax 645Z are, how easy is it to make the switch and how good is the 51.4-million-pixel sensor?
Pentax 645Z Review – Features
Although the 51.4-million-pixel sensor may be new, its dimensions aren't, with the sensor being the same 44 x 33mm size as the original unit in the 645D. This means that the Pentax 645 cameras have a 35mm equivalent focal length multiplier of 0.8x, so a 100mm lens is equivalent to an 80mm lens on a 35mm full-frame camera.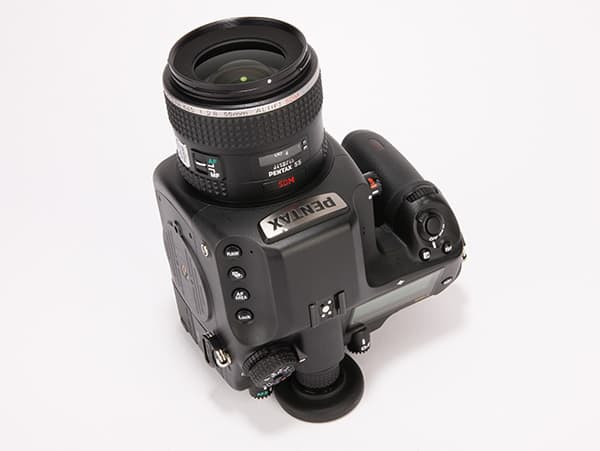 Perhaps more important than the comparatively slight increase in resolution from the 40-million-pixel sensor in the 645D to the 51.4-million-pixel sensor in the 645Z, is a switch in the technologies. The original 645D used a CCD sensor, whereas the new 645Z uses a CMOS sensor.
While CCD sensors usually produce better images at low sensitivities than their CMOS counterparts, improvements in CMOS technology mean that the difference is becoming negligible, and offset by the other advantages of CMOS sensors. One of the advantages is an increase in sensitivity from ISO 100-1600 on the 645D to ISO 100-204,800 on the 645Z.
This big increase makes the 645Z much more versatile compared to its predecessor, opening up other opportunities aside from studio and landscape photography.
The CMOS sensor also allows for video capture at a full HD resolution of 1920 x 1080 pixels, at either 60i, 30p or 24p frames per second.
The shallow depth of field that is afforded by the larger sensor may make the 645Z an intriguing prospect for videographers, especially as there are many older manual-focus Pentax 645 mount lenses from the digital camera's older film siblings. If you hunt around for these lenses, it is possible to find a bargain or two.
Like the Pentax K-3, the 645Z has no AA filter, meaning that the maximum resolution can be captured from the 51.4-million-pixel sensor. The high resolution means that moiré patterning shouldn't be an issue; however, if it does start to appear in images, the award-winning AA filter simulator feature can be used.
The Pentax 645Z uses a 3.2in, 1.04-million-dot LCD screen. Usefully, the screen is tiltable, which I found partnered the live view really well, particularly for landscape images.
In comparison with a 35mm-frame camera, the optical viewfinder has a magnification of 0.85x when used with the 75mm lens. The finder offers a 98% field of view.
The 645Z is compatible with Flucards. These SD-sized cards offer Wi-Fi connectivity, and enable not only image transfer to a smartphone or tablet, but also remote camera control.
Build and Handling
Pentax 645Z Review – Build and Handling
Getting up at 4am to capture sunrise in the summer is something that, surprisingly, I enjoy, especially when I have a new camera to test. My only reservation was the size and weight of the Pentax 645Z.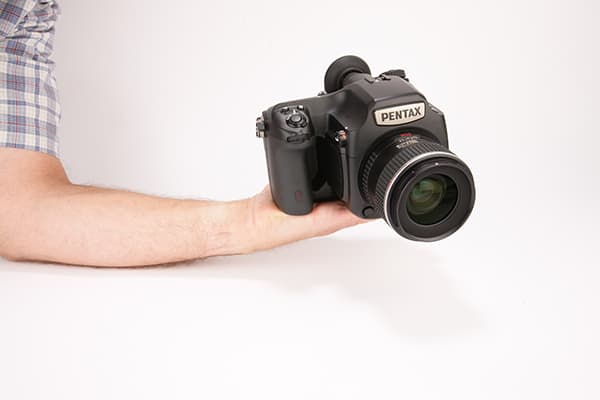 You can't escape the fact that the body is large, weighing 1,470g. Add a couple of lenses to my camera bag and, all of a sudden, the weight on my shoulder was a little more than usual. All that said, the camera wasn't really that different from carrying around a professional DLSR with a few lenses, and I was pleasantly surprised that I managed to fit the 645Z into a medium-sized shoulder bag.
So while the size and weight of the camera will be noticeable to those with an enthusiast-level DSLR, those used to carrying professional bodies with f/2.8 lenses should be less concerned.
The body of the 645Z is largely unchanged from its predecessor, and all the buttons and dials are positioned in almost identical locations. Anybody who has used a Pentax DSLR will find the layout of the camera familiar, and you should be able to pick it up and start shooting without having to pore over an instruction manual. The camera is extremely straightforward to operate, and I have to say that at no point did I find myself struggling to find a button or switch a setting.
Slightly altered from the original camera is the handgrip, which is a bit deeper, making it more comfortable and secure to hold. This is important, as the last thing you want to do is drop a camera that costs around £7,000 body only.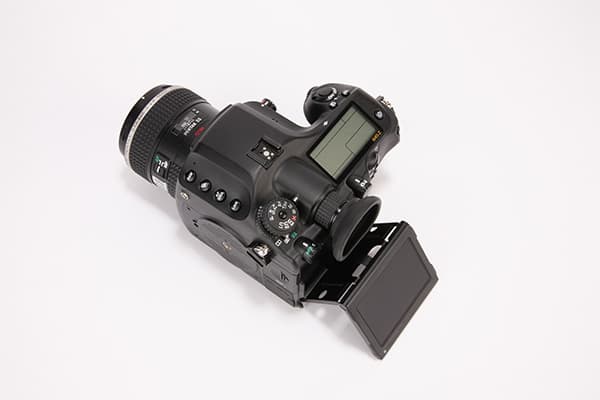 Should you drop the 645Z, its magnesium-alloy body should be able to withstand the odd knock, while the camera also receives the same level of weather sealing that we have come to expect from Pentax DSLRs. In total, the 645Z has 76 weather seals protecting the camera, which meant I was unconcerned about spray from waves occasionally dashing against the camera body when shooting by the sea.
To accompany the weather-sealed body is a series of three All Weather (AW) lenses: the smc DA 645 25mm f/4; the HD D-FA 645 90mm f/2.8 ED AW SR; and the smc D-FA 645 55mm f/2.8. The 55mm optic comes with the 645Z as the kit lens.
Performance
Pentax 645Z Review – Performance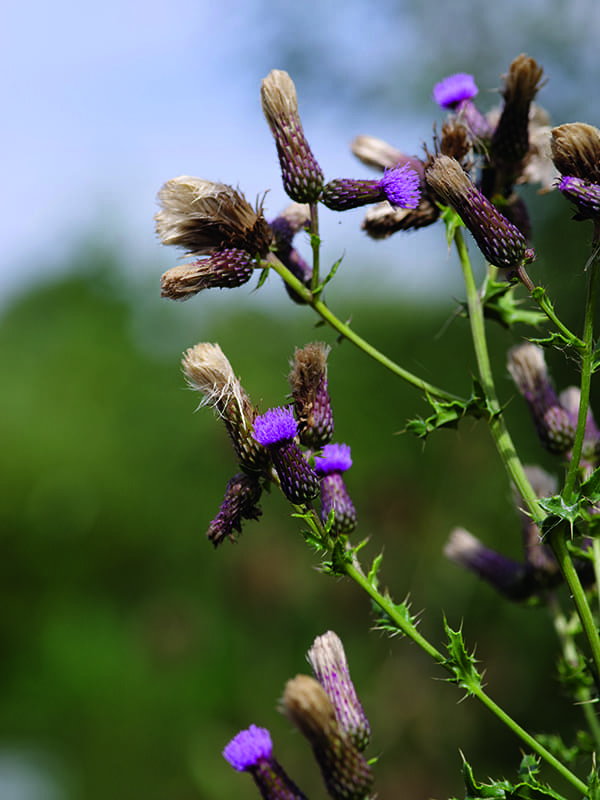 Aside from the size of the 645Z, it is quite easy to forget that you are using a digital camera with a medium-format sensor. The camera's metering behaves just like that of a Pentax DSLR, meaning that sometimes it underexposes to preserve highlight detail, though on the whole, it is very easy to work with in its evaluative settings.
Autofocus is quick without ever being fast enough to be described as snappy, but again, given that the Prime II image-processing engine and large file size only allow for shooting at 3fps, this camera is unlikely to be first choice for photographing action. For landscape, macro, still-life and portrait photography, the 27 AF points are more than fast enough, especially as 25 of these are the more sensitive cross-type points.
If you think about the size of the shutter in the 645Z, you can almost hear a loud clunk as you imagine it firing. However, this isn't the case. Given the size of the camera, the shutter sound is actually quite subdued, and while you wouldn't want to use it at a chess match, it shouldn't draw too much attention during a wedding service.
It goes without saying that a tripod is always going to offer you far sharper images than shooting handheld, especially with a camera the weight of the 645Z. However, I managed to fire off a few images at 1/40sec, using the 55mm lens, that were still usable when viewed at 100%.
I even attempted to take some macro images handheld using the 120mm lens, and with a shutter speed of 1/1600sec and a bit of luck, I was able to take some good images, though I obviously had much more success when using a tripod.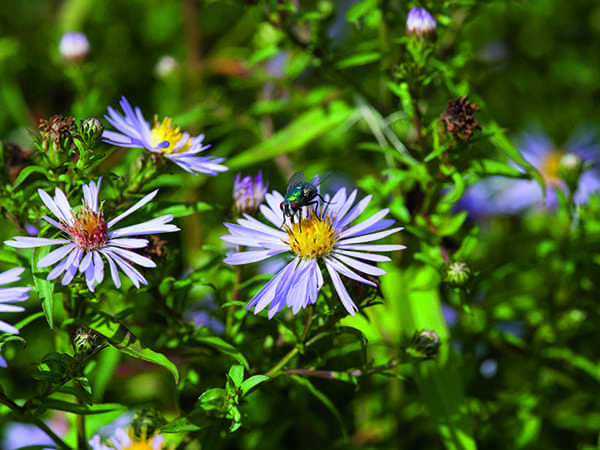 The amount of detail that the sensor can produce is quite staggering. Combined with the macro lens, I was able to take some impressive close-up images of wasps and bees buzzing around trying to get the last of this summer's pollen. Images taken at up to ISO 1600 are usable, though the image quality does start to break down when you push the camera beyond this sensitivity.
Resolution, Dynamic Range and Noise
Pentax 645Z Review – Resolution, Dynamic Range and Noise
Pentax 645Z – Resolution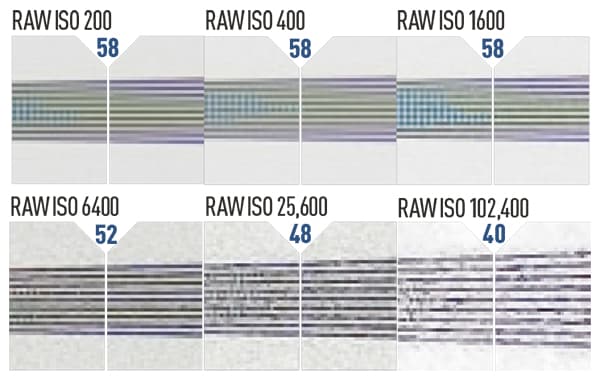 Thanks to its 51-million-pixel sensor and no optical low-pass filter, the 645Z can deliver an extraordinary amount of detail. At ISO 100, it resolves close to 6000l/ph, before maze-like aliasing becomes visible, and the CMOS sensor means images stay almost as detailed up to ISO 1600. Resolution falls at higher sensitivities, to around 4800l/ph at ISO 25,600 and 4000l/ph at ISO 102,400 – which is still pretty impressive.
Pentax 645Z – Dynamic Range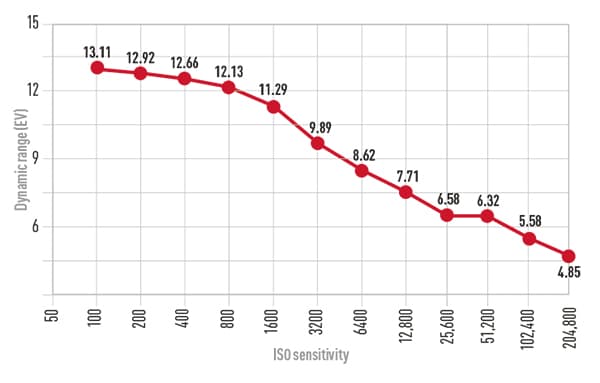 The 645Z delivers the highest dynamic range of any camera we've tested so far, at over 13EV at ISO 100. This should translate to huge amounts of shadow detail in raw files. Unlike previous CCD-based medium-format systems, the dynamic range holds up very well at higher sensitivities, with almost 10EV at ISO 3200. Beyond this it falls progressively, but it's still more than a match for full-frame cameras such as the Nikon D810.
Pentax 645Z – Noise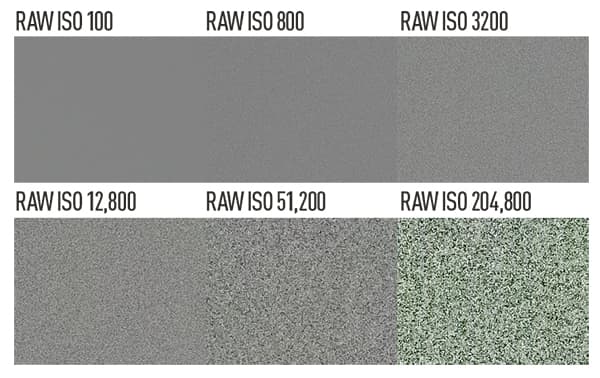 Images are extremely clean at ISO 100, and still very usable at ISO 3200. Noise becomes increasingly evident thereafter, with ISO 12,800 looking obviously gritty. At ISO 51,200 luminance noise is extremely pronounced, and the highest ISOs are barely acceptable. Indeed, the noise is so severe at ISO 204,800 that our grey card has taken on an overall greenish tint.
Verdict
Pentax 645Z Review – Verdict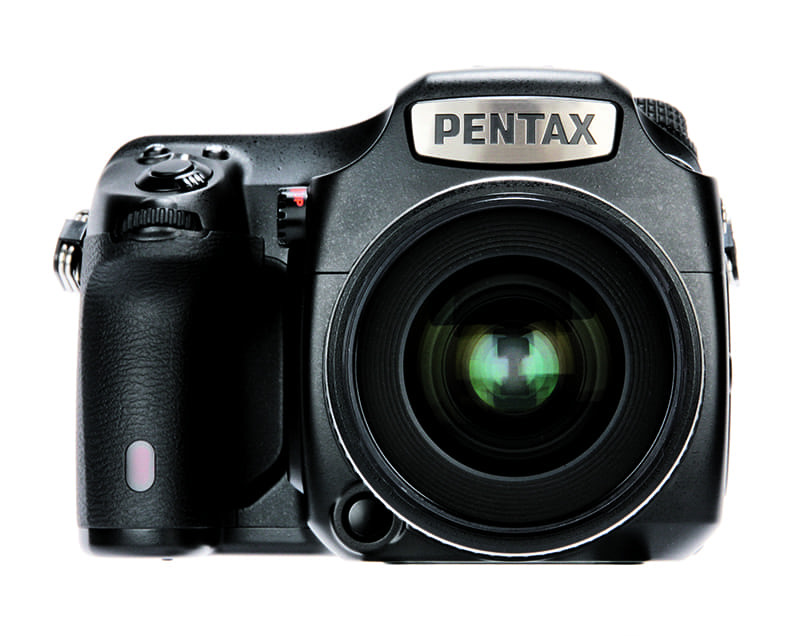 One of the best things about the 645Z is that it slowed me down. I stopped to think about what I was doing. I shot long exposures, waited patiently for insects to land on plants and made sure that my tripod was perfectly positioned.
Of course, you can do all of this with any camera, but there is something about the size, shape and way of working with the body of the 645Z that encourages you to get the absolute best from its 51.4-million-pixel sensor.
Yet for all the feeling that it was something new, it had a sense of familiarity, like stepping into your favourite shoes. Buttons, dials and on-screen menus are all logically placed, and the camera isn't as intimidating as a digital Hasselblad. It handles like a very big DSLR.
As you would expect, image quality is excellent for the market for which it is intended, though images taken at higher sensitivities could benefit from a reduction in size to help reduce noise.
Although the price is prohibitive, it isn't much more than the Leica M digital rangefinder cameras, once you include a lens or maybe two, and you get a lot of camera for that money. However, if you would like to try it, but can't justify anywhere near the money, perhaps hire it for a weekend shooting landscapes. It is a great experience.