Although numerical conventions would suggest that the Pentax K-S2 is a replacement for the entry-level K-S1, a brief glance at its specification reveals a more advanced camera perhaps more likely to replace the K-50.
As a result, the K-S2 is up against some fairly stiff competition – the Nikon D5500 and Canon 750D on the DSLR side of things, while the Olympus E-M10 and Sony A6000 are also sure to share similar space on stockist's shelves.
So, how does Ricoh plan on making the K-S2 competitive? Well, once glance at its full specification instantly reveals you're getting a lot of camera for your money.
Pentax K-S2 Review – Features
The K-S2 features a 20.1MP APS-C CMOS sensor which boasts an impressive ISO range of 100-51,200 and has had the low-pass filter removed for maximum sharpness. Any concerns about moiré and alias patterning are managed through the presence of an anti-alias filter simulator provided by the built-in image stabilisation system.
The image stabilisation is itself impressive – providing 3.5 stops of benefit as well as working with almost any lens including both wideangle and prime optics.
While the LCD screen on the rear of the camera is solid at 3in and 921k-dots in spec, the viewfinder is a tad more impressive. Unlike a lot of its competition the K-S2's viewfinder offers 100% coverage rather than cropping in.
Also, as it's the pentaprism type rather than the pentamirror type it remains bright despite its larger size.
Other features include in-camera Raw processing, HD video capture and built-in Wi-fi and NFC connectivity.
Pentax K-S2 Review – Design
While the top plate of the Pentax K-S2 appears metal, it is in fact a cosmetic addition, with the body itself predominantly plastic. Despite this the K-S2 still feels solid in the hand and benefits from a weather-resistant finish.
The most striking element of the camera's design is the substantial handgrip. It's nearly 7cm deep and will certainly feel bulky in all but the largest of hands. After some getting used to this does begin to feel familiar, however those with smaller hands are still advised to check suitability first.
The K-S2 also inherits one of the most useful Pentax DSLR features – the D-Pad can be toggled to control a range of camera functions including ISO, drive mode and white balance, while a selection of other controls feature dedicated buttons around the camera body.
Pentax K-S2 Review – Performance
In terms of specification, the K-S2's AF configuration is some way behind its competitors. The 11-point AF set-up is certainly superseded by the 19-point set-up found on the EOS 750D or the 39-point system on the Nikon D5500, although on the whole it still performs perfectly well on static subjects. AF performance in Live View mode more impressive, being as it is powered by a contrast-detect set-up.
The only potential issue is with regards to manual focus – unlike most other brands there's no way to switch off the manual focus wheel on the lens which can prove rather distracting in use.
In general use the K-S2 is perfectly snappy with no noticeable power-up or shot-to-shot delay, while the controls and menu system are all perfectly intuitive and make for a pleasing user experience.
Pentax K-S2 Review – Image Quality
Images produced are generally solid, as you might expect from a camera utilising the same sensor as the popular K-S1. There are issues with JPEG processing performing a touch too aggressively, however this can be avoided by simply shooting Raw files.
Colour
The K-S2's auto white balance is reliable on the whole, although it does err to the cool side of the scale on occasion. In this instance it's better to select your own white balance setting, although of course you can also shoot raw and convert the images in camera.
Resolution
As you might expect for a camera with a 20MP sensor and no anti-alias filter, the K-S2 is capable of resolving plenty of detail. Even as the ISO settings increase, the K-S2 manages to maintain an impressive amount of detail capture in comparison to similar DSLRs.
Noise
Despite the relatively high megapixel count the K-S2 manages image noise at high ISO settings impressively. At the lowest settings there's little or no noise, with fine detail well presented. In fact, noise is largely absent up to ISO 1600, while at ISO 3200 luminance noise starts to be an issue. Settings up to ISO 12,800 remain usable, although the top two settings are best avoided.
Pentax K-S2 Review – Verdict
In a competitive class it could well be argued that the K-S2 is one of the most pleasing DSLRs to use thanks to the large viewfinder and impressive control set-up.
While the large handgrip might not suit everyone it will certainly grow on you, while the image quality is good in JPEG mode and excellent when shooting Raw files.
Throw in the extensive range of compatible Pentax K mount lenses and you've got a camera which represents excellent value and is one of the best in its class.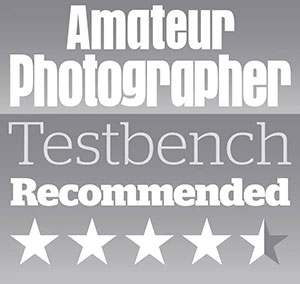 For more options have a look at the best Pentax cameras.
---
Additional Pentax K-S2 images: