Pentax K-3 Mark III at a glance:
£1899 body-only
25.7MP APS-C sensor
ISO 100-1,600,000
12 fps continuous shooting
0.7x pentaprism viewfinder
3.2in, 1.62m-dot touchscreen
In-body image stabilisation
This might just be the longest-awaited sequel in the history of digital cameras. The Pentax K-3 Mark III is an APS-C format DSLR aimed squarely at enthusiast photographers, and notionally a follow-up to the K-3 II from 2015. But whereas that camera was a relatively minor update over the original K-3, the Mark III is a very different kettle of fish. It inherits much of the K-3 line's DNA, with a similar body size and design, but what's inside is almost entirely new.
Indeed, almost all the key components have been upgraded, including the image sensor and processor, the autofocus and metering modules, the viewfinder and rear screen, and the in-body stabilisation system. But this comes at a significant cost; where the K-3 II was a bargain at £770 body-only, the Mark III will set you back £1,900 at launch. This makes it the most expensive APS-C DSLR on the market by some margin.
To provide some context, there's a long list of highly accomplished cameras that cost less, not least the 36MP full-frame Pentax K-1 Mark II (£1650). Likewise, the current APS-C class-leaders, Nikon's D500 DSLR and Fujifilm's mirrorless X-T4, cost £1499 and £1399 respectively, while the Canon EOS 90D is £1249. Meanwhile excellent full-frame mirrorless all-rounders such as the Sony Alpha 7 III and Panasonic Lumix S5 can be picked up for £1700. So the question we have to address is not only whether the K-3 Mark III hits the mark on its own terms, but also whether it makes sense in the overall market.
Pentax K-3 III: Features
Examining the K-3 Mark III's main specifications gives a clue as to why it's so highly priced. It is, arguably, the most advanced APS-C DSLR ever made. On paper it exceeds the hitherto class-leading Nikon D500 in many respects, with a higher-resolution sensor, faster shooting, a larger viewfinder, and in-body image stabilisation. There is, however, a catch; you get an even more impressive spec sheet with the Fujifilm X-T4.
Let's take a quick tour of its main features. The K-3 Mark III is built around a 26MP APS-C sensor that employs a backside-illuminated design to reduce noise and improve dynamic range. Its sensitivity range is vast, stretching from ISO 100 to 1,600,000; however such ultra-high settings usually tend to look better on the sales literature than in actual photographs. The continuous shooting speed of 12 frames per second is genuinely impressive, though, especially for a DSLR that has to flip its mirror up and down in the process. Equally its 32-frame raw buffer is very respectable.
One particularly noteworthy update is the SAFOX 13 autofocus system, which provides no fewer than 101 focus points, of which 25 are cross-type. This is a major step forward from the 27-point system used on the firm's previous APS-C DSLRs. The camera is also claimed to be capable of autofocusing in light as low as -4 EV, while a new 307,000-pixel metering sensor aids with subject identification for focus tracking purposes. Switch to live view, though, and the camera falls back onto a contrast-detection AF system, which feels distinctly outdated.
When it comes to composition, the K-3 Mark III sports the largest viewfinder yet seen on an APS-C DSLR, with its 0.7x equivalent magnification providing a similar size view to most full-frame models. It's an impressive achievement, but again tempered a little by the fact that the X-T4's electronic finder is even bigger, at 0.77x. On the back you get a 3.2in touchscreen that is fixed, rather than articulated. The inescapable conclusion is that this is unapologetically a DSLR for photographers who love using an optical viewfinder.
Five-axis in-body image stabilisation (IBIS) is built in and works with almost any lens you can use, while promising up to 5.5 stops shake reduction. This feature is now so common on mirrorless cameras that it almost comes as a surprise to remember how unusual it is on DSLRs, with Canon and Nikon relying on in-lens optical stabilisation instead.
The IBIS system also delivers a range of other goodies, some of which are exclusive to Pentax. Alongside a pixel-shift multi-shot function that promises more detailed images, it can simulate the effect of an optical low-pass filter in suppressing imaging artefacts, while also offering an automatic horizon correction function, which can be really useful for hand-held shooting.
Files are recorded to dual SD slots, one of which supports high-speed UHS-II media. The two cards can either be used sequentially or in backup mode with files stored to both. Alternatively, it's possible to send raw files to one card and JPEGs to the other.
Both Bluetooth and Wi-Fi are included for smartphone connectivity, which utilises the free Image Sync app. This provides a conventional set of features, allowing remote control of the camera from your phone either with or without live view feed, and facilitating image sharing on social media. It's also possible to geotag your images using your phone's GPS.
As we'd expect the K-3 Mark III is capable of recording 4K video, complete with built-in microphone and headphone sockets for capturing and monitoring higher-quality sound. However, the fixed screen, contrast-detect autofocus and lack of advanced video features again hint that this is a facility added as much for marketing purposes as for actual use.
Focal points
While recognisably following the K-3 lineage, the Mark III is an almost entirely new camera.
Power  The D-Li90 battery promises an impressive 800 shots per charge. It's charged internally using the USB-C port
Battery grip  The Pentax D-BG8 (£329) screws onto the base and provides a duplicate set of controls for portrait-format shooting, while accepting an additional battery
Flash  There's no built-in flash, but a hot shoe allows use of external units such as the AF 540 FGZ II (£449), while a PC sync connector facilitates use with studio strobes
Remote  A 2.5mm electronic release socket is found on the side of the handgrip, while infrared receivers are paced on both the front and back
Lock button  Pressing this button and spinning the rear dial allows the exposure settings to be locked for a sequence of shots
Green button  This has an array of handy functions, ranging from engaging auto ISO to activating stop-down metering with manual-focus lenses
Build and Handling
Enthusiast-focused Pentax DSLRs have traditionally been extremely well-built, and the K-3 Mark III continues in this vein. Its robust magnesium alloy body is dustproof and weather resistant, and certainly feels like it should shrug off harsh conditions and take accidental knocks without missing a beat. The dials all have textured rubber grips, while the buttons are large and have decent travel, which makes the camera reasonably easy to operate while wearing winter gloves.
It fits nicely in your hand too, thanks to the large, rubberised grip and well-defined resting space on the back for your thumb. The most important controls are well placed for operation by your right forefinger and thumb, while a further column of buttons on the side of the lens throat is positioned within easy reach of your left thumb, just as long as you're not supporting a heavy telephoto lens.
Existing K-3 owners will find the basic control layout familiar, with dual control dials at the front and back used to change shutter speed and aperture respectively, and a pair of buttons behind the shutter release for ISO and exposure compensation. The power switch encircles the shutter button, and pulling it to a sprung position beyond the On mark stops down the aperture for depth of field preview. A prominent dial beside the viewfinder selects between viewfinder, live view and movie shooting.
The K-3 Mark III also gains a third Smart Function (S.Fn) dial on the top, as previously seen on the K-1 Mark II and KP. This can be used to change five user-defined functions, which are selected between using the S.Fn button. I generally used it for ISO control, but other options include exposure compensation, drive mode, or quickly switching between autofocus set-ups optimised for static and moving subjects. A top-plate LCD panel shows your settings at a glance.
On the camera's left shoulder you'll find the mode dial, which in addition to the usual set of choices, includes Pentax's TAv and Sv options. The former allows you to specify both the shutter speed and aperture, with the camera adjusting the ISO to compensate, while the latter does precisely the opposite. In Program mode, spinning the front or rear dial allows you to temporarily select a specific shutter speed or aperture respectively for a sequence of shots. Tother these modes provide useful additional options for selecting your desired settings compared to other brands.
In a very welcome first for a Pentax DSLR, the Mark III finally gains a joystick for positioning the focus point. This frees up the d-pad to be dedicated to changing drive mode, white balance, JPEG colour mode and LCD brightness. As a result, all the most important settings have dedicated external buttons, while pressing the Info button gives quick access to even more settings via a neatly laid-out onscreen control panel.
Unlike with other cameras, though, the joystick isn't fully integrated into the rest of the interface; for example, it can't be used to scroll through images in playback, or navigate menus and change settings. Instead, it will often frustratingly push you back into shooting mode.
Nearly every button and dial can be customised, and it's also possible to store five different setups for quick recall via the U positions on the mode dial. As a result, it should be possible for most users to configure the K-3 Mark III to operate exactly as they'd like. So while the sheer array of controls can look daunting when you first pick it up, but with a bit of familiarisation it becomes quick and intuitive to use.
Pentax K-3 Mark III: Viewfinder and screen
With mirrorless cameras now comfortably outselling DSLRs, clearly the K-3 Mark III needs to offer a distinct selling point to enthusiast photographers. This comes in the form of probably the finest optical viewfinder ever seen on an APS-C DSLR. Given its size, it's impressively bright, and I found it perfectly usable with the 16-85mm f/3.5-5.6 zoom, which has about as small a maximum aperture as you're likely to use.
An information panel beneath the viewfinder displays detailed exposure settings, including metering and drive modes. Thanks to a transparent LCD overlay, you also get a choice of gridlines and a dual-axis electronic level, while a series of small icons allow you to change the S.Fn dial function with the camera up to your eye. It's as close as you could realistically expect to get to the levels of information provided by the electronic viewfinders of mirrorless cameras.
This is still an optical viewfinder, though, so it can't show any indication of how your images will turn out in terms of colour and exposure. Naturally it also gets dark when you engage depth of field preview, although it's probably more usable than any other APS-C DSLR in this respect. The focusing 'snap' with manual lenses is pretty good, but for truly accurate results you'll need to use live view.
Here the 3.2in rear screen does a very creditable job; it's sharp and clear, and the camera sensibly previews your colour and exposure settings. It also gives a much better representation of what's going on when you engage depth of field preview. As with most other DSLRs, live view is most useful when the camera is fixed on a tripod, but the lack of a tilting screen is a real drawback, especially if you want to shoot at low or high angles.
Autofocus
As I touched on previously, the K-3 Mark III's AF system is a significant advance on previous Pentax DSLRs. Of its 101 focus points, 25 are cross-type, which means that they're capable of focusing on both horizontal and vertical detail. Only 41 points are user-selectable, though, with the remainder being used to keep track of moving subjects.
The autofocus sensor covers about two-thirds of the frame width, but only about a third of its height (due to design limitations of the sub-mirror that's used to reflect light onto the AF sensor). This means you don't get the same kind of subject-tracking performance as the latest mirrorless cameras, which can identify and hold focus on subjects almost anywhere within the frame.
In addition to being able to specify a single focus point manually, several area modes are available that vary in terms of how many points they use, and across how much of the frame they can be positioned. These are useful with erratically moving subjects that might be difficult to follow using a single focus point; indeed some of them are only available in AF-C.
You can also let the camera choose the focus area itself, and in this case, it uses subject recognition to help identify the optimum point. Most obviously, the system will attempt to focus on faces even if another object is closer to the camera, which older, less sophisticated systems wouldn't do.
With only the 15-85mm f/3.5-5.6 zoom provided with my review camera, I wasn't really able to push the AF system to its limits. Suffice to say, though, that if you mostly tend to shoot static subjects it'll do a perfectly good job. I also found it delivered a high hit-rate in C-AF with subjects moving towards the camera, but was less successful with those moving away.
Switch to live view, though, and AF performance falls back dramatically. It's much slower and has a marked tendency to hunt for focus, especially when light levels drop. The saving grace, though, is that contrast detection AF is inherently very accurate, and the focus point can be positioned across a larger area of the frame. So it's fine for shooting static subjects on a tripod, but not for dynamic situations.
Using manual lenses on the Pentax K-3 III
One of the big attractions of using Pentax DSLRs is the huge range of K-mount lenses available, dating back to 1975. While you'll get full functionality with modern AF designs, the camera still plays nicely with manual-focus lenses. You need to enter the focal length for the IBIS system to work correctly, and the camera can be set to request this when it's switched on. The AF system will indicate when the subject is in focus, but for the most reliable results you'll need to use magnified live view.
With the oldest fully manual lenses you need to shoot in M mode and enable use of the lens's aperture ring in the menu. Uniquely, you can tell the camera the aperture you've set by spinning the rear dial, which will be recorded in the EXIF data. Pressing the green button on the back activates stop-down metering, at which point the camera will select the shutter speed and/or ISO to use. I used a couple of 1980s-vintage Tamron Adaptall-2 SP lenses, the 90mm F2.5 macro and 500mm F8 mirror, with good results.
Performance
Just as you'd expect from a modern camera, the Pentax K-3 Mark III is a quick, responsive camera that rarely gets in the way of shooting. One advantage of the DSLR design is that there's barely any start-up time, so it's ready to shoot pretty much the instant you flick the power switch, which is great for quick grab shots.  About the only confusing aspect of its operation comes when you press the metering button, as neither the viewfinder nor the LCD screen highlight what's happening.
By DSLR standards, it's unobtrusive too, with both the mirror and shutter mechanisms being soft and well-damped. The shutter isn't as quiet as those on most mirrorless models, though, even in live view when the mirror is locked up.  There's no option to select a fully electronic shutter either, so it can never be completely silent.
Update 20th July 2021: Firmware update 1.10 allows an electronic shutter to be selected, with speeds of up to 1/16000 sec. See here for more details.
Metering is generally reliable, but by no means fool-proof. The standard multi-segment mode can be prone to blowing out highlights in bright contrasty conditions, so you need to get used to anticipating this and pre-emptively applying the requisite exposure compensation. The 26MP sensor offers plenty of scope for retrieving details from the shadows in raw processing, but as always, nowhere near as much latitude in the highlights. So if in doubt, it's normally best to reduce the exposure, or perhaps engage the highlight metering mode.
Out-of-camera colour rendition is strong and punchy in the default Bright mode, especially on sunny days, if perhaps with slightly over-exaggerated greens. Auto white balance is usually well-judged, too, and in general I'd be happy sharing the output on social media with just a little tweaking in Snapseed. There's also a nicely implemented in-camera raw converter that allows you to experiment with different processing effects.
Both the Pixel Shift Resolution and the Anti-Aliasing Filter Simulator modes work as expected. The former combines four shots taken in quick succession, with the sensor moved fractionally between each to sample the scene in full colour at each pixel location. This gives visibly higher detail, but the camera has to be fixed to a tripod, and ideally the subject needs to be completely static for best results, which limits its usefulness.
Meanwhile, the AA modes work well to counteract false colour moiré effects that can appear when shooting fabrics or buildings. It's just a case of remembering to turn them on in advance.
In-body image stabilisation works pretty well, especially if you're prepared to accept just a little pixel-level blur. Using the 16-85mm zoom towards its wide end, I was able to get usable images hand-held at shutter speeds as slow as 0.4sec, which is a match for Canon and Nikon's optically stabilised lenses. The catch is that IBIS is never as effective with telephoto lenses, where many users will feel they need it most, and the viewfinder image isn't stabilised either, so you get no feel for how well it's working.
ISO and Noise
At low sensitivities, the 26MP sensor cleanly resolves plenty of fine detail, with barely any visible noise. Indeed it's only at ISO 1600 that there's any apparent loss of detail, even when examining files onscreen at the pixel level. By ISO 12,800 almost all fine detail has gone, but files should still be perfectly acceptable for many purposes. I'd count ISO 51,200 as the practical limit, which is still impressive for an APS-C camera. Anything beyond this is, to put it politely, sketchy; by ISO 204,800 the scene is drowned beneath a sea of noise, while the higher settings are simply awful.
The 100% crops below are taken from our standard test scene – click on any of them to see the full-size image.
Pentax K-3 Mark III: Our Verdict
It's all too easy to see Pentax as a brand that's on its last legs; this is, after all, its first new camera for three years, while releases of genuinely new lenses have slowed to a trickle. The fact that it's now apparently banking on surviving off sales to die-hard DSLR users, with no intention of making a new mirrorless system to succeed the ill-fated Q, doesn't bode well for its long-term future, either.
But this shouldn't take away from the fact that the K-3 Mark III is a fine APS-C DSLR which in many respects is a match for the best on the market. Die-hard Pentax shooters will love it, just as long as they can stomach the sky-high price. However it's difficult to see Canon or Nikon users changing brands, given how accomplished the EOS 90D and D500 are, respectively.
Those who are prepared to shell out their £1900 will, however, find themselves proud owners of a camera that handles extremely well and is built to keep shooting in harsh conditions. It delivers fine image quality too, that's at least a match for any of its non-full-frame peers. There are also a lot of clever and useful features on board that you won't find anywhere else.
This is, however, very much a specialist camera for those who like to shoot still images using an optical viewfinder. It can shoot in live view and record movies if you want, but the lack of screen articulation and sluggish contrast-detection AF in these modes significantly reduce their usefulness, suggesting they were hardly design priorities. Thankfully though the viewfinder itself is excellent, while the new 101-point autofocus system is a genuine advance on previous Pentax models.
However, that high launch price remains a serious stumbling block. Quite simply, you can buy other cameras that are better all-rounders for rather less money. So while the Pentax K-3 Mark III is a fine DSLR, it seems likely to find only a small niche in the market.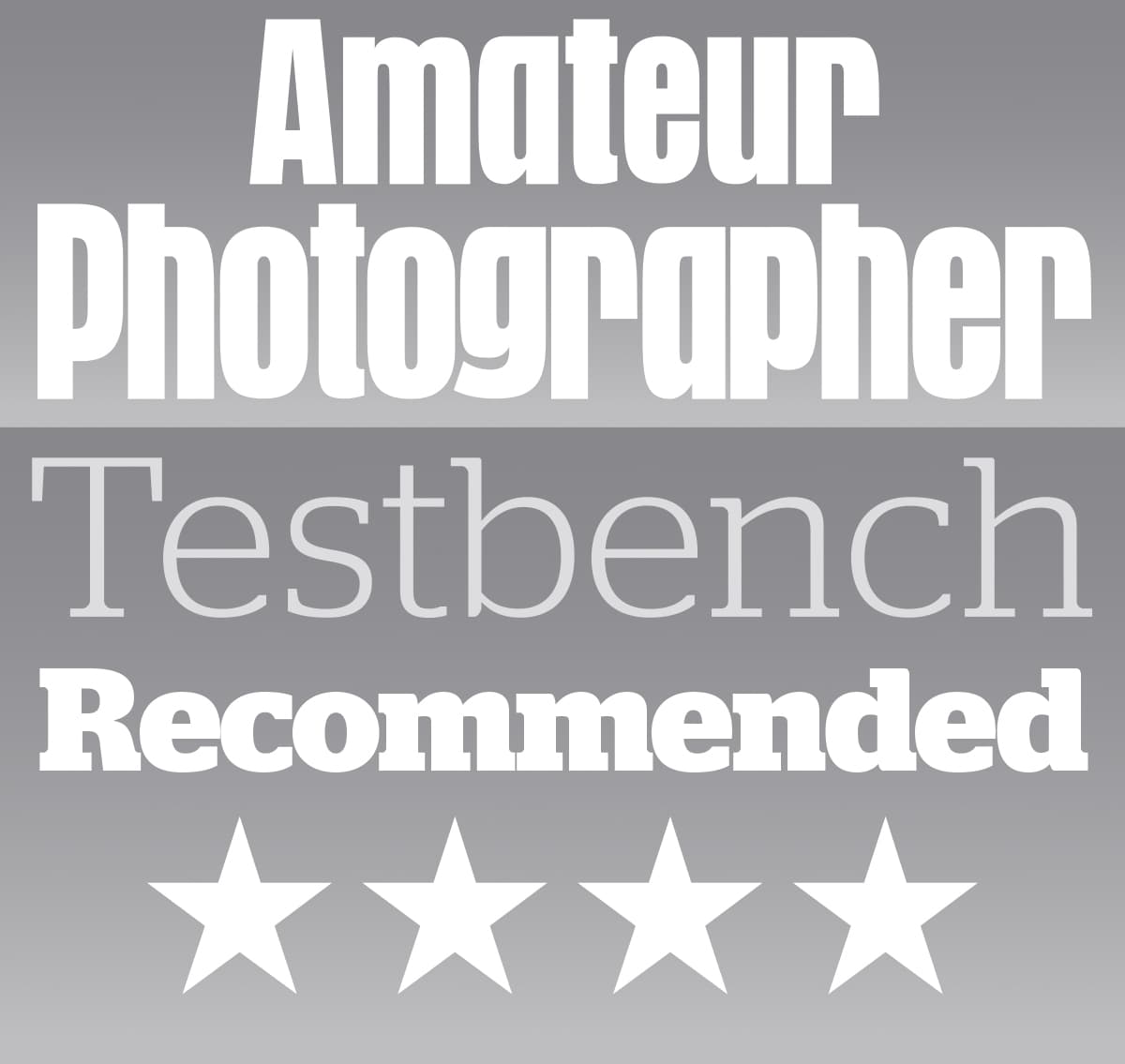 For more options, have a look at the best Pentax DSLRs.
Pentax K-3 Mark III: Full Specifications