Pentax K-1 review: Introduction
At a glance:
36.4-million-pixel, full-frame sensor
ISO 100-204,800
5-axis Shake Reduction II system
Dustproof and weather resistant
3.2in, 1.037-million-dot, flexible-tilt LCD
Built in Wi-Fi and GPS
For years, it seemed doubtful that a full-frame Pentax DSLR would ever materialise. But now that it's here, the focus has moved to what it represents in an ever-expanding sector. The K-1 isn't the cheapest way into full-frame photography, nor does it offer the lightweight or small form of some compact system camera rivals. Yet, when you weigh its features against its asking price, it remains a compelling proposition.
The K-1 very much adheres to the format of previous Pentax DSLRs, but it upgrades existing technologies and adds further ones that we've not seen on any other camera to date. The camera's spec sheet suggests that it is targeted towards enthusiasts and professionals who traditionally require high-resolution images, such as landscape or studio photographers, rather than for sports and action. Yet, as the only full-frame model in the line and launched at an aggressive price, its appeal is likely to stretch to a broader range of Pentax users – not to mention others with no strong ties to another system.
Pentax K-1 review: Features
The K-1's main attraction is its 36.4MP full-frame sensor. It operates over a large native sensitivity range of ISO 100 to 204,800, and forgoes an anti-aliasing filter to help capture finer details. This typically comes at the risk of aliasing artefacts, but the built-in anti-aliasing filter simulator can be called upon to minimise any ill effects.
Although the model is designed to work with lenses on which the image circle covers a full-frame sensor – principally, the steadily expanding Pentax D FA range – users with a collection of APS-C DA lenses will be pleased to learn that the K-1 can also support these at a reduced resolution of 15.4MP, with the usual 1.5x APS-C crop factor. This also has the effect of boosting the maximum burst rate from 4.4fps at full resolution up to 6.5fps. While 4.4fps may sound underwhelming, it is broadly on a par with other full-frame models that offer a similar pixel count.
The K-1 is furnished with the fourth iteration of the Prime engine to handle all operational and image-processing tasks. Ricoh states that this has been designed to handle higher resolution images than previous engines, while also ensuring that images captured at higher ISO settings maintain fine gradations.
As with other Pentax DSLRs, the K-1 is designed with an in-body Shake Reduction mechanism. This works in the same manner as other sensor-based systems, moving to counter shake across pitch, roll and yaw axes, and both vertical and horizontal shifts. In this respect, it's very similar to the five-axis systems in Olympus's and Sony's mirrorless models, but this is the first full-frame model to promise 5 stops of correction.
This technology is also at the heart of many other features, including the Pixel Shift Resolution option. It also works with the camera's GPS system to provide Astrotracer functionality. This can be used to capture long exposures of stars and other celestial bodies without the trails that normally result from the earth's rotation.
Other features that owe their function to the Shake Reduction system include automatic horizon correction and composition adjustment, each of which moves the sensor to fine-tune composition. Electronic levels across both horizontal and vertical axes are also on hand to ensure things stay level, visible both in the viewfinder and on the LCD screen.
The list of additional features ranges from Wi-Fi connectivity and an interval timer for the creation of time-lapse footage to 
a comprehensive high-dynamic range (HDR) feature and the option to capture multiple exposures. It's also possible to enable correction of lens aberrations such as diffraction, chromatic aberration, distortion and vignetting, either before images are captured or after, in raw processing. Full HD video recording up to 60fps is also on hand, with manual control over audio levels, and both headphone and microphone ports on the camera's side.
All images and videos are recorded to SDHC or SDXC memory cards, and both HDMI and USB 2.0 ports are provided. Battery life is rated at 760 frames, which is somewhat lower than DSLR rivals but still considerably better than equivalent compact system cameras.
Pentax K-1 review: Pixel Shift Resolution system
First seen in the K-3 II, Pentax's Pixel Shift Resolution feature attempts to rectify false colour, a lack of critical detail and other ill effects associated with the process of demosaicing. This is required for any images captured using a camera that employs a colour filter array – present in the K-1 and the vast majority of other cameras – where full RGB colour information of a pixel is partly determined by the values of neighbouring pixels.
The Pixel Shift Resolution option uses the camera's Shake Reduction system to capture four separate images of the scene, with a one-pixel displacement between each image, before merging them into a single image. This allows for full RGB colour information at each pixel without the guesswork of the demosaicing process, which theoretically means that images should represent the conditions captured more faithfully.
With four images captured in quick succession, this feature is clearly best suited to scenes of static subjects captured with the aid of a tripod. For the K-1, however, this has been augmented with Motion Correction, which notices if a subject moves between frames and takes this into account when processing the result.
Pentax K-1 review: Viewfinder and screen
Physically, the camera's LCD is its most unconventional feature. It's mounted on a hinge, which itself is attached to the camera via four arms; this allows the display to be pulled out and tilted upwards and downwards, moved sidewards when held conventionally and even slightly rotated. This is welcome given that the majority of full-frame cameras do not offer tiltable screens of any kind.
I found it to be particularly useful when capturing ground-level shots in the portrait orientation, as the screen could be adjusted in a similar manner to tiltable screens when used in a landscape orientation. This ease of framing is complemented by a sprightly live-view focusing system, which is fast enough to be usable outdoors in good lighting, with just a slight slowdown in darker conditions.
The screen itself measures 3.2in and has a 1.037-million-dot resolution. It's clear and colourful, and displays very good clarity in everyday conditions. One new feature is the 'outdoor view' setting, conveniently accessed through the down button on the rear menu pad. It offers five separate levels of brightness so you can quickly give it a boost if you find the screen difficult to see in bright light.
The LCD is also backed by four LED lights to illuminate the rear controls when used in darker conditions, and these can be adjusted over two levels of brightness. Owing to a shallow spread of light, I only found this useful on the higher of the two settings when the screen was tilted to a particular position. I imagine that after the user has become familiar with the position of the rear controls, this would be called upon at fewer times.
The pentaprism viewfinder offers near-100% coverage of the scene, with a frame in the centre to show the crop area when using APS-C lenses. As with the active focusing point, you can set this to be illuminated always or only when the camera senses it's dark enough to be required. The viewfinder itself displays the scene perfectly well in good light, although a comparison with a similarly specified rival camera will show it as not being quite as bright and as bearing a slight yellow cast. Its eyecup isn't particularly deep, either, which means you'll naturally have your face pressed closer to the camera (particularly in harsh light). This in itself isn't a big issue, but as the rear display is unusually positioned very slightly further away from the body than the viewfinder's eyepiece, it's easy to smudge the LCD with your face.
Pentax K-1 review: Build and handling
As is typically the case at this level, the camera makes use of magnesium alloy for its body and has been sealed against dust and water incursion with thick rubber doors covering ports and freeze proofing down to -14°C. Weighing just over 1kg with a battery and memory card, it's not significantly heavier than its immediate rivals, although its relatively narrow width gives it a somewhat boxier design.
The camera's grip has been well sculpted, with indentations to accommodate middle and ring fingers. The result is a camera that not only feels good when held – and perfectly balanced with a suitable optic such as the HD Pentax-D FA 24-70mm f/2.8 ED SDM WR – but one that remains comfortable after prolonged use.
Considering the body is narrower than that of both the Canon EOS 5D Mark III and Nikon D810, it's impressive that Ricoh has managed to incorporate such an extensive range of well-sized physical controls without any adverse impact on handling or operation. Furthermore, not only are these controls easily accessible, but the camera also responds to each click of a command dial regardless of how quickly it is turned – something that cannot be said for some other models. In practice, this means that reaching one end of the sensitivity or shutter-speed range from another, for example, can be done very rapidly.
The dial on the top-plate that's used in conjunction with the Smart Function dial is considerably stiffer than the others, although as this is used less frequently than the others, it isn't too awkward in use. I'm not entirely convinced the Smart Function Dial is desperately required here, particularly as two of its settings – ISO and exposure compensation – each have a dedicated button right next to it. 
A similar dial, but with a range of customisable settings, would perhaps make more sense on a model targeted towards an enthusiast/professional audience.
Those acquainted with the Pentax graphic user interface should find few surprises when navigating the menus, while those new to it should be pleased with the way information is displayed. Key exposure information, for example, is shown considerably larger than secondary data.
Pentax K-1 review: Focusing
The K-1 debuts a new SAFOX 12 autofocus system, with 33 phase-detect points. Of these, 25 are cross type and are arranged centrally in a square formation, with the remaining line-type points on either side. The central point, together with those directly above and below it, are sensitive to f/2.8 and work in light as low as -3EV.
In use, the 25 central points are sensitive enough to bring most subjects into focus in good time. With the 24-70mm lens, focusing performance seems on a par with mainstream rivals, and the lens's quiet focusing motor also helps to keep things discreet. Some subjects and conditions clearly tax the remaining points, particularly the two outermost line points. I found this made me rely more on the focus-and-recompose technique than on other models where peripheral areas have a higher concentration of points.
When set to continuous focus, I found the camera did a good job of keeping track of moderately paced subjects, although it tended to lose more challenging ones, particularly if they strayed outside the central part of the focusing system. One word of caution when capturing bursts of images: you really do need to use high-speed memory cards, as more standard cards can slow operation right down to the point of frustration.
When shooting in low light, I noticed the AF-assist lamp had a tendency to come on only in very dark conditions. On occasion, and particularly with low-contrast subjects, this would have an impact on focusing speeds, but when it did spring to life I was impressed by the extent to which it not only sped up focus, but also enabled focusing in near darkness.
Pentax K-1 review: Performance
The camera's sensor-based shake-reduction system promises a maximum 5-stop advantage over non-stabilised systems, although what's achievable in practice depends on factors such as focal length, subject distance and so on. I generally found a 3-stop advantage at the wideangle end of the 24-70mm optic (which, at 1/3sec, is sufficient for capturing blurred movement against static subjects handheld), and 4 stops more readily achievable at telephoto settings. It is possible to achieve images with around 5 stops of correction, but with less frequency.
The camera's default Bright setting appears to deliver pleasingly colourful but accurate images, although there is a Natural option, too, if you prefer things a little more faithful and with less contrast. Both the auto white balance and multi auto white balance systems appear to do a good job under both natural and artificial sources, although on a handful of occasions I noticed that images taken literally a second apart from each other in certain lighting conditions sometimes bore different casts. The K-1 is not alone in behaving like this, but it may be worth using a suitable white-balance preset when you find this happening.
Previous Pentax DSLRs have been characterised by a tendency towards underexposure, and I found this to be the case here too (but not overwhelmingly so). The default evaluative metering pattern does generally get it right, but I occasionally felt the need to
 either dial in +1⁄3EV or +2⁄3EV of correction, or to fix this later on in raw processing. The position of the exposure-compensation function and the ease with which this can be changed with the rear dial makes this process painless.
It's pleasing to see a broad range of raw-processing options on hand, from exposure, white balance and noise reduction to more novelty filter options. Ricoh has made it easy to check results and create a number of different versions of the same image quickly, and you can save in the TIFF format as well as JPEG.
Although many photographers are put off by HDR images, using the camera's HDR mode on its default settings can actually produce pleasingly natural results. I found this particularly useful when capturing images containing clouds, which would naturally lose detail when these didn't make up too large a part of the image.
I also found the in-camera aberration corrections to be effective and worth keeping turned on. While the 24-70mm proved to be a satisfactory lens to use with the K-1, I found the distortion and vignetting corrections made a positive difference at wideangle and 
large apertures respectively.
The camera's Pixel Shift Resolution system makes a noticeable improvement to the level of detail in images, although close examination shows a fine grate-like pattern over certain areas. This appeared in both raw and JPEG images, both with and without the Motion Correction feature activated. At least in the conditions under which this was tested, I found a gentle sharpening of raw images captured on default settings a more pleasing result.
While 4K video may not be available, those keen on using the camera's full HD option are likely to be satisfied. Footage appears pleasingly natural and free of artefacts, and sound quality is perfectly decent from the pair of on-board microphones. The Shake Reduction system also does well to keep things stable as the camera is panned across a scene, aided by the availability of roll correction that's simply not possible with lens-based, optical stabilisation systems.
Pentax K-1 review: Dynamic range, resolution and noise
One thing that's certain is the K-1 has an excellent sensor at its heart, which captures images with superb detail and a wide dynamic range. In some ways, its performance is as expected for a 36MP full-frame sensor, but comparing its results to those of some of its rivals shows it to have some advantages, too. Considering that the only cameras that currently beat it for resolution are far pricier than the K-1, these really are noteworthy results. One slight oddity is the broad ISO range on offer; while noise is well controlled throughout much of the range, the level of noise at the highest two settings explains why other manufacturers cap sensitivity more modestly with similar sensors.
Dynamic range
For a camera with a sensor of its type, the K-1 does an excellent job with dynamic range, particularly at its lower settings. At its base ISO 100 sensitivity it records a brilliant 13.8EV in our Applied Imaging tests, and manages to stay above 13EV until ISO 800, where it drops down to a still very respectable 12.5EV. At its middle settings, it manages a performance that's as good as – if not slightly better than – a number of other full-frame rivals, and it's only really outdone by the Sony Alpha 7S II.
Resolution
Without the AA filter option enabled, the K-1 can resolve 4,800l/ph at its base sensitivity of ISO 100. This is a highly impressive result; it is somewhat expected for a camera with such a sensor and matched elsewhere by others, but is impressive nonetheless. Just as pleasing to see is how steadily this falls with each increase in sensitivity, with results at ISO 1,600 recording a still excellent 4,400l/ph. Only at ISO 51,200 does this fall below 4,000l/ph. The target does, however, show some false colour and maze patterning; this is successfully eliminated with the Type 2 Anti-Aliasing filter simulator enabled, although resolution then drops down to a still impressive 4,400l/ph at ISO 100. Overall, a very strong set of results.
Noise
For a model fitted with a 36MP full-frame sensor, the K-1 offers a surprisingly broad ISO range, from ISO 100 all the way up to ISO 204,800. Up to ISO 3,200, images maintain their detail well, with noise becoming increasingly visible in the range but only in small increments. After this point, images start to degrade further and further, with those captured at ISO 25,600 being usable and those at 51,200 usable only at a push. It's difficult to see how the highest two options could be usable; detail suffers greatly in images captured at ISO 102,400, and can barely be made out in anything captured at ISO 204,800. Sadly, it appears as if Ricoh hasn't found a successful formula to warrant including the latter two options. Rival bodies with similar sensors cut off sensitivity at between ISO 25,600 and ISO 102,400, and this really should have been the case here, too.
Pentax K-1 review: Verdict
A model as anticipated as the K-1 has to work hard to meet expectations, but those who have waited patiently are likely to be very pleased. Its recipe for success is simple: not only does it offer an awful lot for its very reasonable asking price, but it also marries 
this with excellent performance in several key areas.
Crucially, image quality is one of its major strengths. The camera is capable of excellent dynamic range and high resolution, and noise is well controlled, while the abundance of colour and white-balance options means you can easily get the result you want in camera – particularly if you take advantage of post-capture raw processing.
Just as praiseworthy is the model's design, and more specifically what this means for handling and operation. With only very minor exceptions, I can't think of any physical aspect of the camera's design that would benefit from being revised. Controls are easily accessible and clearly marked, and the camera feels excellent in the hands, providing fine support for both everyday lenses and weightier optics.
With its agreeable price tag and a handful of more specialist features, it's clear that this is a camera designed for a wide audience, although there are some areas where the advantage lies with rival bodies. Video quality is perfectly good, for example, but control over it isn't quite as comprehensive as you'll find elsewhere. Meanwhile the performance of the continuous autofocus system is only average.
On a practical level, while the model is compatible with a wealth of legacy lenses and supports APS-C lenses, too, there is understandably a more limited range of full-frame lenses available than in other stables, and fewer third-party options, too. This may be something to consider for photographers working in specific genres. Hopefully we'll see the Pentax range expanding in the near future.
Still, for many people with no strong ties to any particular system, the K-1 is well worth a spot on the full-frame shortlist. With a solid set of specs, excellent handling, strong image quality and a very competitive price, it's one of the most exciting DSLRs we've seen in recent times.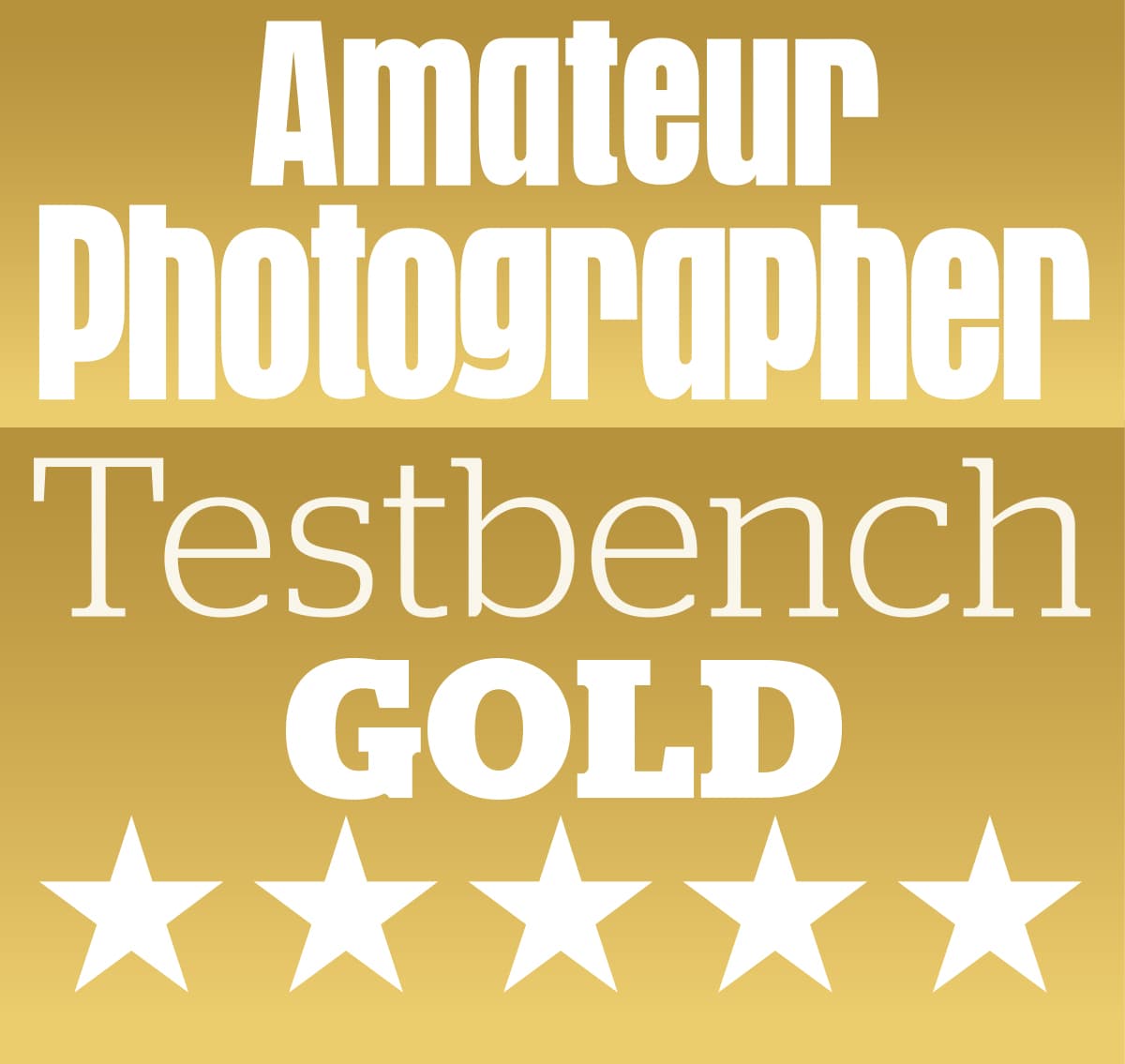 For more options, have a look at the best Pentax DSLRs.