Panasonic Lumix GH5 II At a Glance
£1499 body only
20.3-million-pixel Four Thirds sensor
ISO 100-25,600 (extended)
2.36m-dot electronic viewfinder
1.84m-dot fully articulated touchscreen
5-axis in-body stabilisation
4K 60fps video recording
If it isn't broken, don't fix it. Just refine the sensor and give it a better screen, a larger battery and bonus features that modernise it. That's the approach Panasonic has taken with the new Lumix GH5 II. Released in 2017, the original GH5 was ahead of its time and is arguably one of the most successful hybrid camera releases from any brand. It offered truly professional filmmaking features and performance, in a compact body that also took great photos.
A year later, Panasonic released the GH5S, which pushed the camera even further towards being a filmmaker's tool. Swapping out the original model's 20.3MP sensor for a lower-resolution 10.2MP one allowed the GH5S's pixels to be 1.96x larger. This made it more efficient at gathering light and delivered cleaner images and video in low light. In real terms, the GH5S offered a 1.5 stop improvement in light sensitivity. But it was a niche tool, and not the upgrade that general GH-camera fans wanted or needed.
Before rumours began to swirl around a possible genuine update to the GH5, there was some speculation that Panasonic may be departing from the Micro Four Thirds category altogether. Perhaps in favour of going all in on its full-frame S-series or even introducing a medium format system. But the enduring success of the GH cameras and their loyal fanbase suggested to anyone paying close attention that Lumix wouldn't be done with Micro Four Thirds system just yet.
Four years on from the original GH5 release and many creators with a particular interest in video were hoping for a GH6 when the GH5 II was introduced. But oddly enough, we did get a GH6 announcement on the tail end of the GH5 II's launch event. With a GH6 on the horizon, it's reasonable to ask why anyone would opt for the GH5 II at this point.
The GH5 II costs £1,499 body only, but can be picked up for £1,999 with the Leica DG 12-60mm f/2.8-4 ASPH OIS lens, worth £879. The full-frame Lumix S5, can be acquired with a kit lens for around the same price or less depending on where you look. These factors combined make the case for investing in a GH5 II a challenging one, let's take a closer look.
Panasonic Lumix GH5 II Features
Comparing specs on paper, it may not be immediately obvious where the improvements have been made or what they deliver. For example, the same resolution 20.3MP Live MOS sensor sits at the heart of the GH5 II as its predecessor. However, this time around, it features an anti-reflective coating that reduces flaring and improves image quality. The sensor of the GH5 II is also free of an optical low pass filter (OLPF), promising to deliver superior image detail.
The new model also benefits from the latest Venus image processing engine, which delivers faster sensor readout and more intelligent processing of image data. This generation's Venus engine includes moiré suppression algorithms to counterbalance the effect of dropping the OLPF. This means that the GH5 II should generally deliver sharper images without suffering greatly from wavey image artifacts associated with repeating patterns from surfaces like fences and brick work or materials like denim.
The ISO sensitivity remains unchanged, with the camera's native range going from ISO 200-25,600. Three extended Low settings are also offered at ISO 100, ISO 125 and ISO 160, however using these will limit dynamic range performance in the highlights of your shots.
The headline additional feature is the GH5 II's live streaming capabilities. Based on recent trends, video streaming is projected to account for over 80% of all Internet traffic within the next couple of years. So Panasonic is clearly aiming to capitalise on this with the updates made to the GH5 II.
There are a number of different ways to stream using this camera straight out of the box. You can pair it to a smartphone or tablet via the Lumix Sync app and stream wirelessly over Wi-Fi at up to 1080/60p, alternatively you can tether the camera to a Mac or PC via the Lumix Tether software and effectively use it as a high-quality webcam. But while both of these options are limited to a maximum resolution of Full HD, no additional kit is required, which will be a great benefit for a whole range of potential GH5 II owners.
The camera is also set to gain the ability to support RTP/RTSP live streaming via a wired LAN connection to a PC through its USB-C 3.1 port, which will allow for higher quality video streaming and a more stable connection. This functionality will be added via a future firmware update.
The GH5 II utilises both 2.4Ghz/5GHz 802.11ac standard Wi-Fi, as well as low energy Bluetooth v4.2 connectivity. These functions can be used to send images directly to a smart device during or after shooting. It can also be used to control the camera remotely and set up streaming, all via the easy-to-use Lumix Sync app.
Sticking with USB-C functionality, the GH5 II can now accept power delivery via USB-C. This means you can still operate the camera while it's powered via battery pack or directly connected to mains. This is ideal for people who want to capture extended time-lapse sequences, as well as studio shooting sessions and video recording.
Another key upgrade to this camera is its compatibility with the newer, higher-capacity DMW-BLK22 (2,200mAh) batteries, which were introduced alongside the Lumix S5. However, Panasonic has had the good grace to allow for backwards compatibility with the BLF19 (1,860mAh) battery used in the GH5, so anyone upgrading from that camera will still be able to use their existing batteries. The only catch is that the BLK22 batteries will only work with the new DVLC1005Z battery charger, which comes in the box with the GH5 II.
Innovative 6K and 4K-photo modes remain, which allow you to utilise the camera's video capabilities to capture a "burst" of 30fps and then select up to 18MP stills from the resulting file. If you don't mind capturing a lower resolution 8MP file, you can opt for high-speed 4K Photo, which works in the same way, but allows you to draw a single image from a video recorded at 60fps. Each resolution option offers three methods of execution; Burst, Stop/Start and Pre-Burst, which will capture a second before you press and hold the shutter button. Your recording time is limited to a maximum of 15 minutes in these modes, but it's useful functionality for when you want to capture a fleeting moment or subject.
If you don't want to rely on either of these options, the GH5 II is capable of capturing up to 12 frames per second with single AF active and up to 9 fps with AFC and Live View engaged. Buffer wise, the camera will fire continuously for up to 100 frames when capturing RAW + JPEG before any slowing down will occur. If you're only shooting JPEGs, it's unlikely you will experience any buffering at all in normal use when utilising the recommended UHS-II Speed Class 3 SD cards.
The professional picture profile V-Log L is included in the GH5 II, which is designed to maximise the camera sensor's dynamic range. It's only available as a paid upgrade in the GH4 and GH5, worth £79. When exposed correctly, footage captured using V-Log L will be able to capture up to 12-stops of dynamic range. This allows for greater flexibility in the files captured by the GH5 II when adjusting highlight, shadow, contrast and colour information using post-production software.
The GH5 also gains some additional frame rate options. Whereas the previous GH5 topped out at DCI 4K (C4K) video at a maximum of 23.98p 4:2:2 10-bit at 400Mbps, the GH5 II is capable of capturing DCI 4K footage up to 59.94p 4:2:0 10-bit internally at 200Mbps. It will also do up to 29.97p 4:2:2 10-bit internal recording at 400Mbps and 4K 4:2:0 10-bit video at 50p in Anamorphic video mode.
Variable frame rate recording is extended to cover 2-180fps recording options, although there's no high-res audio during VFR recording unless you use the optional DMW-XLR1 audio module. It's worth mentioning that autofocus will now work in VFR mode, but not during recording.
Dual 5-axis in-body image stabilisation on the GH5 II promises a 1.5 stop improvement over the older GH5, up from 5 stops of compensation to 6.5 stops when used with compatible lenses.
Some may be disappointed to learn that this camera is still using the same 225-area DFD contrast detection autofocusing system. However, thanks to its improved readout speeds, it does perform noticeably faster and more reliably this time around. In addition, the GH5 II benefits from head, body and animal AF detection, as opposed to just Face and Eye detection in the previous model.
Focal Points 
Streaming – Now you can stream up to 1080p on-the-go via WiFi directly to your platform of choice by simply pairing the camera to your smartphone.
Power – Its USB-C 3.1 port now supports power delivery, meaning you can still operate the camera with a power pack or mains connected.
Battery – Both the BLF19 and larger capacity BLK22 batteries introduced with the Lumix S5, are compatible with the GH5 II.
Ports – The left side of the GH5 II body houses a USB-C port, full-sized HDMI Type A, 2.5mm remote socket, dedicated headphone and microphone ports, and flash sync.
LCD Display – Despite being smaller in physical size compared to the GH5, the GH5 II's 3in fully articulated touchscreen display is brighter and higher in resolution.
Build – Ergonomically designed, with a deep grip, solid magnesium alloy frame and compact weather-sealed body, the GH5 II is built to be a workhorse hybrid camera.
Panasonic Lumix GH5 II Build and Handling
There are very few physical differences between the GH5 II and its predecessor. At a glance, apart from the new printed GH5 II logo, one might struggle to tell them apart. But on closer inspection, the GH5 II has a more prominent anodised red record button, just like the Lumix S1H and Lumix S5. All of the Fn buttons have had their numbers removed or replaced with a function symbol, with the Fn 1 button that sits on the top plate redesignated as a picture profile selection button.
The frame of the camera is made from a die-cast magnesium alloy with weather sealing against dust and splashes. It is also rated to operate in extreme temperatures between -10 °C and 40 °C. As a tried and tested form factor, it's a positive that the GH5 II is nearly identical to its predecessor. Measuring 98.1×138.5×87.4mm and 727g in weight body only, the camera manages to feel like a workhorse, despite being compact. This is due to its tactile, ergonomic feel, speckled metal body and generously rubberised grip.
Its top dials both feature pleasingly knurled textures, while the exposure mode dial can also be locked into position. The mechanism is thankfully one that doesn't need to be held down to operate, you simply depress it in once to lock and again to release the dial when you want to change modes. The exposure mode dial offers the usual PASM options, with an intelligent iAuto mode for no fuss shooting scenarios where you're happy for the camera to control your exposure settings. It also has positions for video recording and four custom modes.
On the camera's left shoulder sits a slightly smaller drive mode dial, atop an anodised red ring. This dial gives you quick access to burst shooting, 6K/4K Photo, Post Focus, Self Timer and Time Lapse/Stop-Motion capture. A small switch around the AF-ON button allows you to smoothly switch between focusing modes.
The only misstep perhaps is the placement of the display button, marked "DISP." It sits flush with the grip surface, directly below the rear dial, which is set to control shutter speed by default. This is the precise area where your thumb rests, making it incredibly easy to press accidentally while holding the camera. This can lead to frequent cycling between display modes due to unwanted presses and unfortunately, it's perhaps the only button one might use during REC mode that can't be deactivated or reassigned.
In terms of ports, the GH5 II keeps everything the same,  with USB-C 3.1 which now accepts power delivery and a full-sized HDMI Type A for external display and recording. It also has flash sync, headphone and microphone inputs on the left side of the body. On the right-hand side it houses two SDXC UHS-II compatible card slots, which are accessed via a spring-loaded door that slides back towards you and opens outwards. The door is easy to open without the need for engaging a fingernail, pressure alone will do the job, making it fine to access even with gloves on. The card slots can be set to overflow from one to the other, record duplicates of every photo and video you capture, or segregated to record photo and video separately.
Overall the GH5 II body offers a satisfying grip, with all key functions easily accessible via its 20 buttons (five of which are virtual on the touchscreen), three dials and selection joystick. Aside from Playback, DISP. and the joystick, all of its controls can be customised and reassigned to suit the user, making this a highly personalisable camera. Rated to last 200,000 shutter actions and built to withstand rigorous use, the GH5 II is a body that feels every bit designed with active creators in mind, whether enthusiast or professional.
Panasonic Lumix GH5 II Viewfinder and Screen
The GH5 II's OLED viewfinder offers a respectable 3.68-million dots of resolution, with 0.76x equivalent magnification. With the aspect ratio set to its native 4:3, the viewfinder also offers a 100% field of view. It's an appropriate size relative to the camera body and has a large rubberised eye cup that protrudes enough to offer comfort without disrupting the compactness of the camera's form. The OLED display is bright, sharp and large enough to provide detailed settings information, as well as level gauge and IS scope for composition assistance. The GH5 II can also apply a handy luminance spot meter, as well as choosing between either a waveform monitor or vector scope in video mode. The original GH5 also had a waveform monitor display, but now you can move it around and resize it to suit your frame inside the viewfinder, as well as when using the rear monitor.
Despite carrying a smaller 3in touchscreen, the GH5 II's TFT free-angle LCD monitor is claimed to be 1.5x brighter than the 3.2in screen of the GH5. In use, it can be adjusted up or down in three increments and at its brightest +3 setting, it is noticeably easier to see in direct sunlight. In terms of resolution, the new display also has a higher pixel density, up from 1.62-million dots to 1.84 million. What it loses in size, it gains in clarity.
While neither the EVF or rear monitor are going to blow you away, they represent a decent viewing setup for a camera of this specification and at this price point. It could also be said that it offers superior information overlays when compared to any other camera in its class, specifically when it comes to video recording. I particularly like that Panasonic has now included a red frame that outlines the displays while video recording, introduced in the Lumix S1H. It also has a blue frame that will activate when streaming is engaged.
Panasonic Lumix GH5 II Autofocus
Utilising much of the same hardware as the GH5, my expectations for the autofocus performance of the GH5 II were conservative. Community and pro-filmmaker cries for Lumix to adopt a more modern on-sensor phase detection focusing system remain unheard. While rivals like the Nikon Z-series cameras and Sony's class-leading alphas continue to enjoy generational AF improvements with each major release, the GH5 II is stuck with the same 225-area depth from defocus contrast AF system deployed by its predecessor.
However, the autofocusing capabilities of the GH5 II do see some marked improvement over the original GH5. This is primarily down to the increased power of the new Venus image processing engine, which allows the camera to read data from the sensor at a faster rate. Combined with more advanced focusing algorithms, this brings a noticeable improvement in the GH5 II's ability to find and track subjects. Continuous focusing can be tweaked to suit your shooting style or subject. Both AF sensitivity and AF Area switching can be set from -2 Locked On to +2 Responsive, while Moving Subject Prediction can be set from 0 Constant to 2 Variable. It can take some fiddling to find a setup that behaves in a way that consistently suits your shooting style, but it's positive to see Panasonic finding a way to squeeze improved performance out of an otherwise dated focusing system.
Panasonic Lumix GH5 II Performance
Although not a lot has changed from the GH5 to the GH5 II, the limited improvements make a positive difference in real terms. Powering up the camera takes less than a second, and it's almost instantaneous if it's only gone to sleep. Accessing the camera's power saving mode you can set the camera to go to sleep in four increments from 1 minute up to 10 minutes and you can set it to automatically power off the EVF/Monitor in either 1, 2 or 5 minutes. Basic power management will see you getting through a full shooting session on a single charge with little issue. The battery is rated to 1200 shots in Eco mode and 120 minutes of 4K-video capturing, but in use I rarely had to switch batteries while shooting a mixture of stills and video content.
I was initially looking for the autofocus to be this camera's Achilles heel, but I was pleased to discover that my initial concerns were largely unfounded. It's not as fast or tenacious as the best AF systems currently deployed by its mirrorless rivals, but in general, it's good enough for vlogging and basic video in good lighting conditions. The main area where this AF system is exposed and lacking is with a subject that's moving quickly in unpredictable ways or with other subjects or objects frequently passing between the intended subject and the camera. In terms of photography, I had no issue whatsoever with the focusing performance speed, accuracy or consistency with this camera.
I've been a big fan of the colour science of Lumix cameras since the GH3. I've found them to be faithful and well-toned in most shooting scenarios, and the same can be said for the GH5 II. The camera's auto white balance and metering deliver consistent results from shot to shot, meaning less time is required for colour matching or tweaking in post-production software. Filmmakers will enjoy the inclusion of V-Log L here, which maximises the camera's dynamic range capabilities. The GH5 II also introduces some other picture profiles; L. Classic Neo, L. Monochrome D, Cinelike D2 and Cinelike V2, giving us more ways to capture and express our creative visions. In terms of workflow, better processing capabilities enable the GH5 II to record up to 4K/60p 4:2:0 10-bit video internally, while simultaneously outputting DCI 4K/60p 4:2:2 10-bit via its full-sized HDMI out to an external recorder.
ISO performance is one area where the camera delivered as I expected in a negative way, due to its smaller Micro Four Thirds sensor at 20.3MP resolution. It's not poor in low light by any means, but you will begin to see noticeable noise that may have a negative, colour-shifting impact on images at around ISO 2000. This can be mitigated when taking still images though, thanks to Dual IS 2, which will help you to capture shake-free images at low shutter speeds handheld. I was able to go down to 2sec handheld when using the camera's 12-60mm f/2.8-4 kit lens. This is because it also features OIS, which combines with the camera's 5-axis IBIS to deliver up to 6.5-stops of shake correction.
Panasonic Lumix GH5 II Image quality
If in doubt, I'd recommend utilising the RAW files produced by the GH5 II. If you shoot JPEG you will want to get as close to your intended exposure as possible when capturing stills, particularly in low light conditions. Pulling up shadows by more than a stop can introduce noise, the same can be said for trying to recover detail in blown highlights. Whether shooting RAW or JPEG, the files from the GH5 II are attractive if you've nailed your exposure near enough correctly. However, I didn't find its compressed files particularly forgiving when you miss the mark. This is common in cameras with smaller sized sensors that prioritise resolution over larger pixels, so it's not something I would level against the GH5 II specifically.
Panasonic Lumix GH5 II Verdict
There's a wealth of options for creatives looking for a true hybrid camera at the sub-£2000 price bracket. Including the original GH5, which bears a lot of resemblance in many ways to this latest Lumix offering. So why shouldn't you just buy a GH5? Firstly, although it hasn't officially been discontinued, it's pretty much "end of life" now and hard to find brand new anywhere. Secondly, the improvements incorporated into the GH5 II bring it in line with many of the features and functionality that hybrid shooters will expect from their main camera at this time. Small additions such as the ability to stream directly from the camera via app or tether, and USB-C power delivery, make a huge difference in terms of how you can utilise its capabilities. The same can be said for its compatibility with larger capacity BLK22 batteries. Then there's the nice-to-have upgrades, such as including V-Log L as standard and the additional cine-centric picture profiles.
The GH5 was already a solid Micro Four Thirds stills camera with a decent resolution 20.3MP sensor, fast burst mode shooting capabilities up to 12fps, weather sealing and dual SD card slots. Now the GH5 II adds AR coating to its sensor, improved focusing performance, a brighter touch screen and enhanced stabilisation correction. The GH5 II doesn't represent a huge generational leap in performance, but it introduces a set of meaningful enhancements that broadens its appeal, making it an even more reliable and versatile workhorse than its popular predecessor.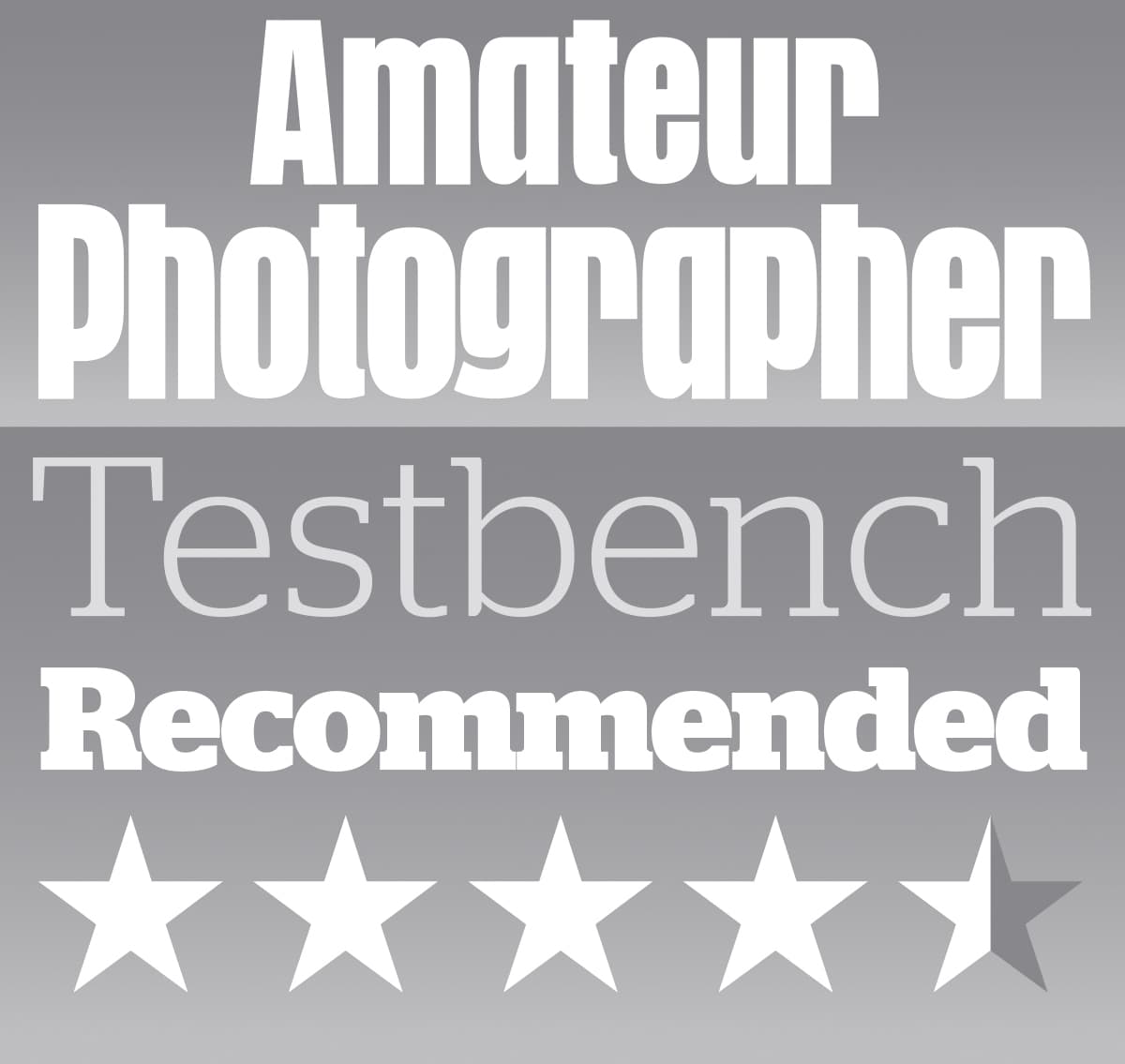 Panasonic Lumix GH5 II Full Specifications