Panasonic Lumix DMC-TZ70 / ZS50 Review – At a Glance
Versatile Leica DC Vario-Elmar f/3.3-6.4 lens with 30x 24-720mm equivalent optical zoom
Electronic viewfinder with improved 1,166K-dot resolution
12.1-million-pixel 1/2.3in type High Sensitivity MOS sensor
Five axis Optical Image Stabilisation for steady images and movies
Small and lightweight making it ideal for day trips and holidays
Full HD video recording as well as high speed and Timelapse capture
Price: £349
Trying to choose between the TZ60 and TZ70? Read the What Digital Camera Panasonic Lumix TZ70 vs Panasonic Lumix TZ60 comparison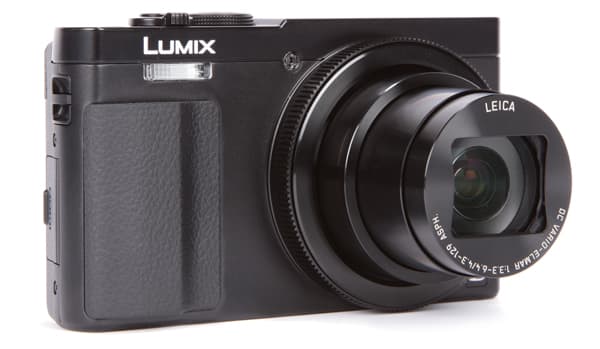 Having pretty much invented the compact travel zoom camera category with the first DMC-TZ1 over eight years ago now, Panasonic has a legacy to maintain with its latest release. Last year's Lumix DMC-TZ60 was one of the most popular cameras and flew off the shelves in great numbers, due to its fantastically versatile lens and the fact that it had an EVF, something none of the competition could match.
This year Panasonic has taken a measured approach to updating the range, refining some of the rough edges and providing some valuable additions in a bid to stave off competition from the likes of Canon's latest SX series cameras, the SX520 and SX710, as well as a likely update to Sony's Cybershot DSC-HX60V. However, without any major headline new features, are the improvements in the new TZ70 enough to match or surpass the success of last year's TZ60?
Panasonic Lumix DMC-TZ70 Review – Features
One of the most notable differences between this latest model and the previous version is a drop in sensor resolution from 18.1-million-pixels to 12.1-million-pixels. However, the DMC-TZ70's 1/2.3in-type (6.17 x 4.55mm) high sensitivity MOS sensor now features larger pixels making it better equipped for gathering light. The lower resolution along with the increase in pixel size should reduce the amount of noise produced by the camera, particularly in lowlight.
Panasonic's Venus Engine makes it possible to shoot at 10fps with fixed focus, or 6fps with AF tracking for 6 frames. The TZ70 now has a native ISO sensitivity range of ISO 100 – 6400, another improvement on the previous model, at least on paper. Carried over from the previous model is the highly versatile Leica DC Vario-Elmar f/3.3-6.4 lens with 30x optical zoom, boasting a 35mm equivalent focal length of 24-720mm.
With such extreme zoom capabilities, the TZ70 has been equipped with 5-axis hybrid OIS, which does a great job of stabilising the camera when taking zoomed pictures.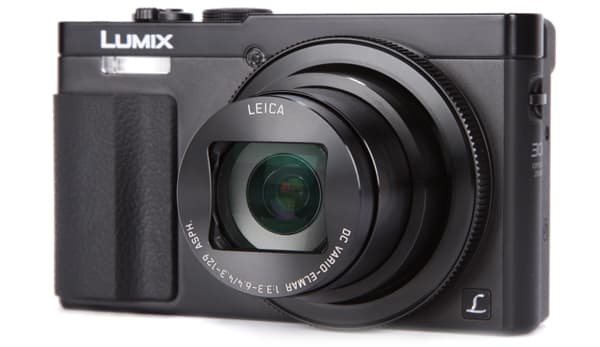 To capture movie moments, the TZ70 can shoot full HD (1920 x 1080) video in AVCHD or MP4 format, and can also record 720p video at 100fps for creating slow motion videos, and up to 200fps in lower VGA quality (640 x 480) for super highspeed video. There's also a built-in timelapse mode that can record changing scenery in full HD quality. Wi-Fi and NFC connectivity also feature for connecting the camera to external devices, however it's a shame to see GPS dropped in this latest model.
Although there isn't a huge load of additional new features in the TZ70, the updates go some way to refining what this popular product line had already delivered in the previous model.
Build and Handling
Panasonic Lumix DMC-TZ70 Review – Build and Handling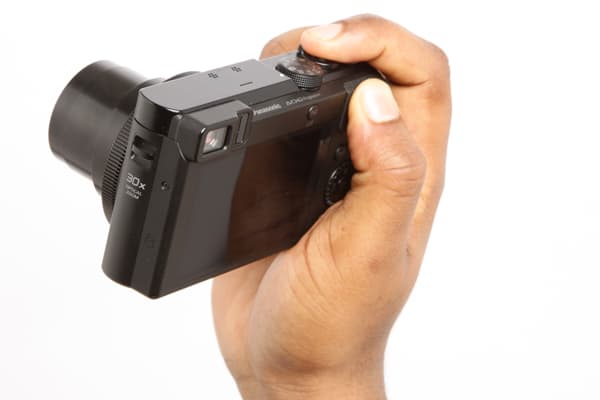 When picking up the TZ70 and trying it out for the first time, the improvement to the live viewfinder is immediately noticeable, answering the main criticism of the previous model. The TZ60 carried a 0.20in 200K-dot viewfinder, which aside from being very small, wasn't particularly bright and lacked enough resolution to be truly useful when composing images.
The new 1,166K-dot Live View Finder is the same physical size as before but with a significantly higher resolution, it provides a reasonably clear view of the scene ahead. It also gives a decent representation of colour information, although the contrast will make it difficult to see highlights. A wide range of exposure settings can be displayed overlaid on the preview image.
An eye sensor now features on the TZ-70, and automatically switches the camera between viewfinder and screen. It can be set to respond either quickly, or with a delay to prevent  accidental switching. I found this particularly useful as I often switch between using the screen and viewfinder, depending on what I'm taking pictures of.
At a glance it is very hard to spot the difference between the TZ70 and the TZ60; they're clearly cut from the same cloth. But if you look closer there are a couple of key differences. Most obviously the new model has a more pronounced grip, adding fractionally to the width of the camera body and improving the tactile feel of the camera.
The top plate of the new TZ70 is more angular with single edges providing clean lines that sit at the crown of the camera. The chiselled design works better in its silver and black iteration rather than in the all black version. As an aside though, I think this camera would also work well in a variety muted colours, and I wouldn't be surprised to see Panasonic follow this release with additional options. If they don't, they should.
With the upgrades the Lumix DMC-TZ70 measures 110.7 x 64.3 x 34.4mm and seems to have put on a little bit of weight, now 243g, about 3g heavier than the previous model. But with the two held in each hand, the difference is barely noticeable with the physical dimensions remaining so close. The control ring has a toothed grip and turns smoothly with little resistance, although I'd have preferred a clicking wheel for a more controlled feeling when adjusting fixed settings.
The camera's 3in TFT LCD display is upgraded to 1,040K-dots and provides a bright and clear view for composing and playback content. Antireflective (AR) coating helps to improve visibility on bright days by reducing screen reflectivity, and it works well as expected.
Autofocus
Panasonic Lumix DMC-TZ70 Review – Autofocus
Given the range of the TZ70's lens, its autofocusing system is expected to cope with a wide variety of scenarios and for the most part it does quite well. The TZ70 uses a 23-zone contrast detection AF unit with some useful features including AF tracking, face detection, focus peaking and a macro focusing option that can focus as close as 3cm at the wide end of the zoom.
In lowlight, the camera can project a red AF assist beam, which does a good job of locking onto targets in challenging conditions. However if you're in a low-light scenario  such as a theatre performance, the bright beam will likely draw some unwanted attention.
Experimenting with fast and unpredictable moving subjects such as birds and dogs, I was quite pleased that the camera was able to recognise and follow moving targets. I managed to capture some great shots of birds taking off; one of my favourites features two crows, with one stationary and one flying just across the frame slightly behind it.
With textured or heavily patterned backgrounds such as tree branches I did notice a tendency for the camera to lock focus on these rather than the subject, but this can be dealt with easily by recomposing or even making manual focussing adjustments.
Focusing at the wide end of the focal range in good light is fast and accurate, but it slows significantly as you approach the telephoto end of the zoom range. Despite this, I still found the focusing very useable and was able to capture some good shots of moving aircraft such as planes and helicopters.
Performance
Panasonic Lumix DMC-TZ70 Review – Performance and Image Quality
Left to its own devices, the multi-pattern metering on the TZ70 seems to have a tendency to underexpose images on occasion. This can be combated either by using centre-weighted or spot metering for more specific readings, or by using exposure compensation settings, available at +/- 2EV in 1/3 steps. To make this easier, I assigned my EV control to the manual control ring at the front of the camera.
Every now and then I noticed exposure or colour shifting between shots of the same scene taken in succession. But as it wasn't too common I wouldn't describe this as a particularly big issue in good light, however if you're shooting jpeg only, you may want to capture a couple of extra frames for security, or just shoot raw + JPEG.
Looking closely at the pictures I've captured on the TZ70, the camera does do a reasonable job of capturing details on a wide range of subjects. This is because as well as its extensive focal range, the TZ70 has macro focusing as close as 3cm when the lens is at the wide end of its zoom. This makes it good for capturing images of flowers and insect life.
One area where the camera let me down slightly was the processing speed when capturing high dynamic range, low light or burst mode images. It took a significant amount of time to process these images when shooting in raw + JPEG quality. The worst experience I had with this occurred when shooting at 10fps, it took about 15 seconds for the camera to resume normal shooting and playback functionality.
On a more positive note though, I was pleased with the battery performance, which is rated to 300 shots. In practical terms, on a typical day out shooting I found the battery lasted about five to six hours of intermittent use. Alternatively, after an hour of walking in a park for example, taking pictures and recording short videos using both the LCD and electronic viewfinder, the battery would deplete by about 15-20%.
To see more sample images, visit our Panasonic Lumix DMC-TZ70 sample image gallery.
Image Quality Lab Results
Panasonic Lumix DMC-TZ70 Review – Image Quality Lab Results
If you're aware of the previous Panasonic TZ model you'll have noticed the significant drop in resolution from 18.1-million-pixels to 12.1-million-pixels. However, the size of the DMC-TZ70's pixels are 1.5 times larger than those featured on the previous model, this should give the TZ70 the edge in terms of light gathering capabilities and reduce the impact of noise at higher ISOs.
Our lab results and image samples show an improvement over the previous model at higher ISO sensitivity settings in particular, but more subtle improvements in terms of resolution, dynamic range and general image quality.
Dynamic Range
Looking at the dynamic range chart, the Lumix DMC-TZ70 has performed typically for a camera with a 1/2.3in sensor. The TZ70 shows decent performance at low ISO sensitivities, with a maximum of 11.8EV at ISO 100, but this drops off sharply as the sensitivity is increased. At ISO 800 the dynamic range falls to 9EV, where we begin to lose useful shadow detail. Comparing this model to the previous version, the TZ60, the new camera does perform better on average and still manages to keep the dynamic range from falling below 6.2EV, whereas the older model drops below this after ISO 3200.

Resolution
The images below are 100% crops taken from our resolution test chart, which we shoot at each ISO setting. Multiply the numbers below by 100 to calculate the resolution in lines per picture height (l/ph).
Resolution is perhaps the main area where the older model appears to have an advantage over the new Lumix DMC-TZ70. As you can see, its 1/2.3in sensor with only 12.1-million-pixels at its disposal only resolves a maximum of 2400l/ph on our resolution chart at ISO 80. As you increase the sensitivity the camera seems to hold resolution quite well until ISO 800. But it then deteriorates further at ISO 3200 and ISO 6400, dropping to 1800l/ph where noise begins to have a more pronounced impact on image quality.
The TZ60 doesn't have ISO 80 or ISO 6400 included its native sensitivity range. But at ISO 100, the TZ60 can resolve 2600l/ph, and at its ISO 6400 extended setting it still matches the TZ70's 1800l/ph. These findings aren't exactly a surprise – more pixels simply bring higher resolution.
Noise
The examples below are 100% crops of our standard test scene, taken from the camera's JPEG files at each ISO sensitivity.
Being a small sensor compact camera, we would not expect to see staggeringly great noise handling capabilities at sensitivities from ISO 800 and beyond. However we would hope to see some improvement over the previous model, given the decreased resolution and the corresponding increase in pixel size .
Looking at our sample JPEG images, it's clear that noise is handled relatively well up until about ISO 400, with no visible luminance or colour noise in the shadow areas. Naturally, noise starts to make an impact on image quality as you increase the sensitivity, with images losing detail as the camera attempts to smooth the image. Only some luminance noise is noticeable at this level however. It's not until ISO 1600 when colour noise also begins have a significantly detrimental affect on image quality.
At the extremes of the TZ70's sensitivity range, shadow areas begin to be tinged with purple and the images lack detail. For these reasons, I recommend reserving the use of ISO 3200 and ISO 6400 for absolute emergencies.
Panasonic Lumix DMC-TZ70 / ZS50 Review – Our Verdict
Last year's Panasonic Lumix DMC-TZ60 was by all accounts a success. It packaged an incredibly versatile lens inside a pocketable camera that was easy to use, whilst giving photographers the option of full manual control with raw image recording. With a winning formula already in place, Panasonic has taken the "If it's not broken, don't fix it approach" in the new TZ70.
The things that held the TZ60 back somewhat, such as the low resolution EVF and the need for better noise handling at high ISO sensitivities, have been addressed. Although there's still no touchscreen, which would have been a bonus, and the processor isn't quite fast enough for my liking, the TZ70 maintains the strength of the product line for Panasonic.
The TZ70 is compact and light and with its 12-million-pixel sensor, 24-720mm equivalent focal range, Raw shooting, full HD video and manual control, it's an ideal companion camera for trips to photogenic locations, but you couldn't go wrong having a camera like this with you at all times.
There are few things that you would struggle to capture using the TZ70.
Trying to choose between the TZ60 and TZ70? Read the What Digital Camera Panasonic Lumix TZ70 vs Panasonic Lumix TZ60 comparison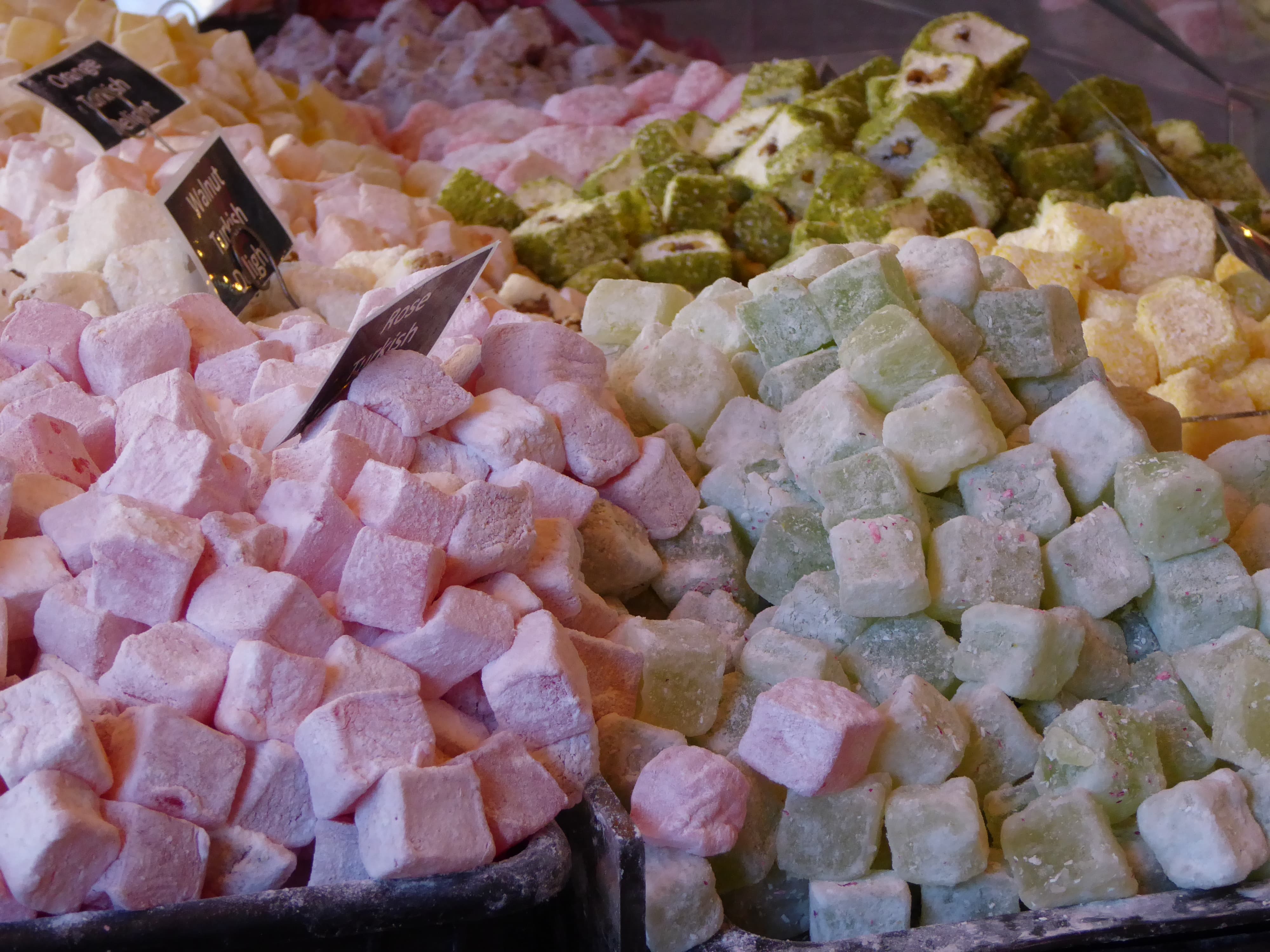 To see a range of our sample images, see our Panasonic Lumix TZ70 sample image gallery.