Panasonic Lumix DMC-GX8 review – Introduction
At a glance:
20.3MP Live MOS sensor
3in, 1.04-million-dot OLED touchscreen
4K video recording
In-body image stabilisation
2.36-million-dot OLED EVF
ISO 100-25,600 (extended)
Price £1,000 (body only)
Panasonic was the first company to produce a compact system camera in the shape of the Lumix DMC-G1, back in 2008, and since then it has built up an impressive range of Micro Four Thirds cameras and lenses. Indeed, it has gone further than any other camera maker in exploiting the possibilities of the mirrorless design, producing models in a wide range of form factors – large or small, SLR-like or rangefinder-style. Indeed, the current line-up offers an unmatched choice, ranging from the compact GF7 and EVF-equipped GM5, via the mid-range G7, through to the large, SLR-style GH4.
The GX8 drops into this range between the GH4 and G7, offering an impressive enthusiast-focused feature set in a rangefinder-style body with a corner-mounted tilting electronic viewfinder. The GX8 replaces the GX7, adding a whole array of updates and refinements, including weather-sealed construction, a fully articulated LCD, extensive physical controls and 4K video recording. With the video recording comes Panasonic's 4K Photo mode, which enables 30fps burst shooting at 8MP resolution, with a range of tools to help you capture the right moment and choose the perfect frame. This is in addition to full-resolution continuous shooting at 8fps.
While this makes the GX8 a hugely capable camera on paper, it's also a rather large one. It has been beefed up considerably relative to the GX7, and is now closer in size to the Olympus OM-D E-M1 or the Fujifilm X-Pro1 than to the GX7 or the Sony Alpha 6000. In many ways this is a good thing: the chunky handgrip makes it comfortable to hold, and the large body has plenty of space for controls. However, the flipside is that it sacrifices some of the potential portability advantage of mirrorless systems.
The GX8 comes in a choice of finishes, either all black or silver/black. Four kit options are available, with street prices of around £1,000 body only; £1,100 with the compact 14-42mm f/3.5-5.6 OIS zoom; £1,399 with the 14-140 mm f/3.5-5.6 OIS superzoom; and £1,700 with the premium 12-35mm f/2.8 OIS zoom.
Panasonic Lumix DMC-GX8 review: Features
In typical Panasonic fashion, the GX8 is so well featured that it's difficult to know where to begin. Its new 20.3-million-pixel sensor offers a standard sensitivity range of ISO 200-25,600, with an extended ISO 100 also available at the cost of possible highlight clipping. The conventional mechanical shutter covers a 60-1/8000sec range and a silent electronic shutter gives 1-1/16,000sec, although unfortunately there's no electronic first-curtain option. The GX8 is also the second Panasonic camera to offer in-body image stabilisation, which I'll cover in more detail later.
Despite the camera's size, the GX8 doesn't have a built-in flash, but it does have a hotshoe for external units. This includes a fourth contact to power a small add-on unit like the one supplied with the GM5, although you don't get one in the box. As this seems to be the new Micro Four Thirds standard, it's also possible to use the hugely useful bounceable flash that comes with the Olympus OM-D E-M5 II, if you're prepared to do some minor surgery on that unit to make it fit.
As usual for Panasonic, the GX8 offers an impressive video specification. In addition to full HD, you can also record 3840×2160 4K video, at either 24fps or 25fps and with a very respectable 100Mbps bit rate for high-quality footage. There's a peaking display to aid manual focus, a zebra-pattern overexposure warning, a couple of 'cinelike' colour modes, and control over the luminance levels used for outputting footage. However, serious video shooters will be disappointed by the 2.5mm stereo input, which means that most external mics will require a 3.5mm adapter, and the lack of a headphone socket, which presumably is Panasonic's way of nudging them towards the GH4.
Of course, there's built-in Wi-Fi for connection to a smartphone or tablet, with NFC for quick set-up with compatible devices. Panasonic's free Image App is available for both Android and Apple devices, and aside from the usual functions of image transfer and camera remote control, it can be used to geotag your images and even construct photo collages.
All the usual playthings we'd expect on a modern camera are present and correct too. There are creative image-processing filters aplenty, which thankfully allow you to record an unadjusted raw alongside the filtered JPEG file, an auto-stitching panorama mode, multi-shot high-dynamic range shooting, time-lapse shooting, and even a stop-motion animation mode. It's difficult to think of much more Panasonic could have added.
Panasonic Lumix DMC GX8 review: Viewfinder and screen
When it comes to composing your images, the GX8 offers probably the best experience of any CSC on the market. The 2.36-million-dot electronic viewfinder has 100% coverage and 0.77x magnification, giving a view as large as professional full-frame DSLRs and matching premium CSCs like the Fujifilm X-T1 and Olympus OM-D E-M5 II. Being of the OLED type, it's not prone to the rainbow-coloured rearing that beset the GX7's field-sequential LCD, and it can tilt 90° upwards, which can be useful for shooting at awkward angles. The viewfinder optics are superb, giving a clear view into the corners of the frame, and the colour rendition is accurate. The eyecup can be removed and replaced by an optional deeper version for shooting in bright light.
The rear screen is also excellent. It's a 3in, 1.04-million-dot OLED screen that's now fully articulated, rather than tilt-only like the GX7's, making it great for shooting at odd angles with the camera in both portrait and landscape formats, encouraging creative shooting. While OLED screens previously had a reputation for inaccurate, oversaturated colour, the GX8's screen again provides pretty true-to-life rendition. Oh, and it can also be used for selfies, if that's your thing.
There is a catch, though. If you plug anything into the camera's connectors – remote release, microphone or HDMI cable – the screen's movements become severely restricted, both by the connected accessory and the cover for the ports. Much the same thing happens on the Olympus OM-D E-M5 II, but if anything the GX8 is worse afflicted because of how the cover hinges forwards rather than downwards out of the way of the screen.
Panasonic Lumix DMX-GX8 review: Build and handling
With its rangefinder-like design, the GX8 bucks the current fashion for DSLR-shaped CSCs, and it handles a bit differently too. The side-mounted viewfinder feels a little odd at first, especially when shooting with telephoto lenses, but I soon got used to it. However, the control layout is excellent, and the huge level of customisation on offer means that most users should be able to set the camera up to their liking.
The camera is dustproof and splashproof when paired with a suitable lens, such as Panasonic's premium 12-35mm f/2.8 and 35-100mm f/2.8 zooms. It feels decently built, but somehow lacks the impression of solidity and refinement exuded by some of its competitors, such as the Fujifilm X-T1, and is not helped by the small, plastic rear buttons. However, there's no reason to believe that it will be any less rugged in extended use.
The prominent handgrip helps the camera feel secure in your grasp, aided by a slight indentation for your thumb. One advantage of the large body is that there's plenty of space for physical controls, including no fewer than four dials on the top-plate. The hotshoe accepts Four Thirds-dedicated flashguns, and includes a power pin for small external units that don't take batteries. Two tiny holes in front of it conceal the built-in stereo mics.
Two electronic dials are used for changing other settings, such as shutter speed and aperture – a small one around the shutter button and larger one positioned for operation by your right thumb. A button in the middle of the larger one can be used to temporarily alter their function to changing ISO and white balance, in a fashion somewhat reminiscent of Olympus's OM-D models. An exposure-compensation dial sits beneath the exposure mode dial and provides ±3EV correction in 0.3EV steps. Sadly, though, it's not active when shooting with auto ISO in manual-exposure mode, which is a strange oversight.
On the back is a small switch for selecting between single (AFS) and continuous (AFC) autofocus modes and manual focus, which is a nice touch that is not often seen on CSCs. It can also be configured  to access Panasonic's AFF mode, which switches automatically from AFC to AFS if subject movement is detected.An array of small buttons on the back are used to access other key settings, such as drive mode, and Panasonic's customisable Q menu gives on-screen access to other commonly used settings without having to resort to the main menu. The whole on-screen interface can be operated by touch, with the responsive capacitive touchscreen and carefully designed interface combining to make this a quick and painless experience.
As with other Panasonic CSCs, the touchscreen can also be used to quickly set the focus point, not only when using it for composition but also with the camera to your eye. This is a nice touch, but as a left-eyed shooter I found it rather too easy to move the AF point inadvertently with my nose. The simplest solution to this was to tilt the EVF slightly, and it's also possible to turn off the function completely in the Touch Settings submenu and use the D-pad to move the AF area. Right-eyed users – the majority of photographers – should have no trouble at all.
Most of the controls can be reconfigured to suit your preferences, and indeed there are no fewer than 13 customisable function buttons. Of these, five are on-screen touch buttons, and eight are physical buttons on the body. Three of these are labelled Fn but are not numbered, three are labelled only with their default function, and two aren't marked at all. This can be a problem when the camera shows an on-screen prompt to press, for example, Fn2 to change a setting, as it's difficult to work out which one it means. Indeed, it's not always easy to remember what all the buttons do at the best of times.
Panasonic Lumix DMC-G8 review: In-body/dual IS
The GX8 is the second Panasonic camera to include in-body image stabilisation, after the GX7, but its system is rather more sophisticated. It can work in combination with the in-lens optical image stabilisation (OIS) found in many of Panasonic's lenses to give an increased overall effect, although most lenses will need a firmware update for this to work, and three of the oldest won't be compatible at all. It also corrects on four axes rather than two, which means that it should give better results for close-up shooting. However, it doesn't offer any rotational correction around the lens axis, which tends to be important for long exposures.
In-body IS means that GX8 owners gain stabilisation with all Micro Four Thirds lenses from other makers, and with third-party lenses used via adapters (although as usual the focal length has to be entered manually). Most obviously, this makes Olympus's non-stabilised lenses a more tempting prospect than they are on other Panasonic cameras. Unfortunately, though, the system doesn't stabilise the viewfinder image to aid focusing and composition, which is particularly useful when shooting with telephotos. If you want this, you'll still need to use a Panasonic lens with OIS.
I found the in-body stabilisation to be pretty effective, allowing use of shutter speeds 2 or 3 stops slower than usual before blurring from camera shake becomes apparent. In side-by-side tests shooting at 12mm and 1/4sec, I found that dual IS with the Panasonic 12-35mm f/2.8 OIS lens gives slightly better results than the GX8's in-body stabilisation with the Olympus 12-40mm f/2.8, giving 8/10 critically sharp shots compared to 6/10. However, both were less effective than the Olympus OM-D E-M5 II's in-body stabilisation, which delivered 10/10 sharp images using the 12-40mm f/2.8. All this really means is that it's wise to take a few more replicate shots with the GX8 when using slow shutter speeds.
Panasonic Lumix DMX-GX8 review: Performance
At one time, CSCs lagged well behind DSLRs when it came to speed. That era is long gone, and the GX8 is an extremely snappy performer. Using a high-speed Panasonic 16GB SDHC U3 card with the camera set to continuous high mode (and therefore with focus and exposure fixed), I got it to shoot at 8.1fps, rattling off 30 frames in raw+JPEG before the buffer was full, or almost 150 in JPEG-only mode. Switching the speed down a notch to 5.5fps allows autofocus, exposure adjustment and live view between frames. In this mode, the GX8 still shot 30 frames with raw enabled before slowing down, and almost 300 JPEG-only, which should be enough for the most committed 'spray-and-pray' practitioner. Switch to the electronic, rather than mechanical shutter and the camera can go faster still, up to 10fps, but with a risk of image distortion from rolling-shutter effects.
For photographers who like to shoot even quicker, Panasonic has included its 4K Photo mode. This uses high-resolution video technology to allow shooting at 30fps, but because this is presented as a drive mode rather than video, it encourages photographers to select shutter speeds appropriate for stills rather than video. It records MP4 files, and Panasonic provides an excellent interface for stepping through the individual frames and saving the ones you want as 8MP stills.
Three shooting modes are on offer: '4K Burst' mode records so long as you hold down the shutter button, while 'S/S' mode behaves more like video, initiating recording on the first press of the shutter and ending on the second. Finally, there's a very clever 'Pre-Burst' mode that continuously buffers the sensor's output, and records from 1sec before the shutter button is pressed to 1sec afterwards. This is great for capturing peak action, but the downside is a significant impact on battery life.
Autofocus is, likewise, extremely impressive. Aided by Panasonic's unique Depth from Defocus (DFD) technology that uses a knowledge of the optical characteristics of the lens to determine which way to move the focus group, it's extremely swift in acquiring focus and with static subjects, unerringly accurate. The focus area can be set anywhere within the frame, and to almost any size to match your subject. Naturally, face detection is available, complete with eye detection to ensure optimal focus for portraits.
When it comes to JPEG image quality, the GX8 gives perfectly competent output with lots of fine detail, although its colour rendition isn't as attractive as the Olympus E-M5 II's. In part, this is due to auto white balance that errs distinctly towards the cool side, but also to a rather uninspiring standard colour mode that perhaps tries too hard to be accurate, rather than pleasant. At high ISO sensitivities the processing does a good job of maintaining strong colours, but the slightly over-enthusiastic noise reduction has a habit of obliterating low-contrast detail.
Panasonic Lumix DMC GX8 review: Image quality
With its new 20.3-million-pixel sensor, the GX8 brings a useful advance in image quality compared to previous Panasonic models. The expected boost in resolution is welcome, if not exactly groundbreaking, and high ISO noise seems slightly reduced, with ISO 3,200 very usable where on previous cameras it was a bit marginal. There also appears to be some improvement to low ISO dynamic range. I found that it's possible to pull about 3 stops of detail out of shadow regions before noise becomes problematic, although you'll need to use a touch of chroma noise reduction even at ISO 200. These individual improvements aren't necessarily huge, but together they help close the gap relative to the current generation of 24-million-pixel APS-C DSLRs, and it means that the GX8 has the best raw image quality of any Micro Four Thirds camera yet.
Resolution
With resolution closing in on 3,600l/ph at ISO 100 (shot using the Olympus 60mm f/2.8 Macro lens at f/5.6), the GX8 squeezes about as much out of its 20.3-million-pixel sensor as it could possibly get. Resolution inevitably drops slightly as ISO is increased, and noise with it, but at ISO 1,600 it's still around 3200l/ph, which in context is similar to the 16-million-pixel G7 at ISO 200. Thereafter, it falls more precipitously, especially at the top two sensitivities, giving just 2,300l/ph at ISO 25,600.
Dynamic Range
The GX8 produces creditable results in our Applied Imaging tests, giving somewhat improved results compared to the G7 we tested recently, although still a little behind APS-C cameras like the Canon EOS M3. A dynamic range of 11.6EV at ISO 100 indicates plenty of leeway for recovering shadow detail, and even at ISO 1,600 we get a respectable reading of 9.4EV. However, the numbers fall monotonously after this, with very low readings at ISO sensitivities of 12,800 and 25,600.
ISO sensitivity and noise
At low sensitivities of ISO 100-400, the GX8 gives sharp, detailed images with bright colours and little visible noise. At ISO 800 noise starts to become obvious in raw files, but Panasonic's JPEG processing smooths it away quite aggressively, with some impact on fine detail. By ISO 3,200 fine detail has mostly disappeared from JPEGs, and shadow detail has become indistinct, although more can be extracted from raw files. ISO 6,400 is just about usable at a pinch, but the JPEG files show low-frequency colour blotching in the shadows and barely any fine detail at all – shooting in raw and applying your own preferred noise reduction is highly advisable here. Step up to ISO 12,800 and things deteriorate further, although it might be OK for small prints or low-resolution web display. However, the top sensitivity of ISO 25,600 is best avoided.
Panasonic Lumix DMC-GX8 review: Verdict
It may not have the retro styling and overall charisma of its most direct competitor, the Olympus OM-D E-M5 II, and on first impressions you could be forgiven for thinking that it is oversized for its sensor, but once you get past this there's a lot to like about the Panasonic Lumix DMC-GX8. It fits nicely in your hand, and the large grip works well with long lenses. The control layout places most key settings at your fingertips, especially if you're prepared to spend a bit of time working through the customisation options in the menus, and this means that shooting with the GX8 is a fluid and enjoyable experience.
The offset viewfinder may not be to everyone's taste, but there's no denying the quality of the view it offers. Likewise, the fully articulated LCD is a welcome improvement over the GX7's tilt-only version. The result is something that's a bit different to the current fashion for SLR-style CSCs, and while the GX8 may not be to everyone's taste, it's good to have the choice.
In many ways the main attraction of the GX8 is its ability to record high-resolution 4K video, and to use the same technology for 30fps stills capture via Panasonic's well-thought-out 4K Photo technology. This allows users to explore fast-moving action in a way that quickly becomes addictive. Overall, the GX8 is probably Panasonic's best CSC yet, and a very capable competitor to the likes of the Olympus OM-D E-M5 II and Fujifilm X-T1.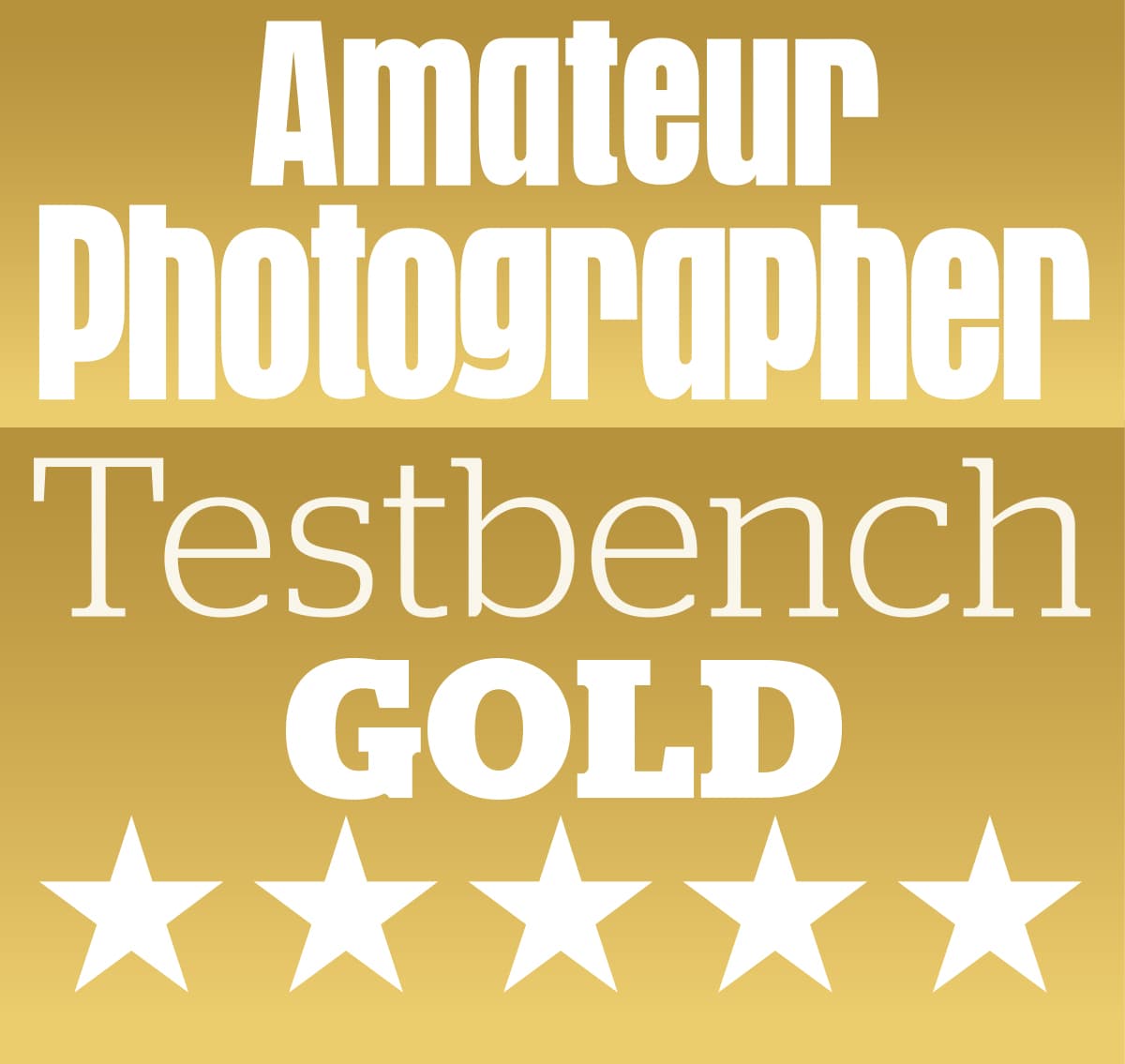 Panasonic Lumix DMC-GX8 review: Specifications