Camera Interface
Panasonic Lumix DMC-CM1 Review – Camera Interface
The interface is distinctly a photographic one, with a mode-selection button to the top left of the screen that opens a dial allowing you to select from intelligent auto modes, PASM, panoramic, art, scene and two custom mode slots.
To assist with composing images, there's an eight-split or nine-grid-split guideline screen, as well as a horizontal and vertical gauge. The left of the screen also houses a histogram, but these can be switched off if you'd prefer.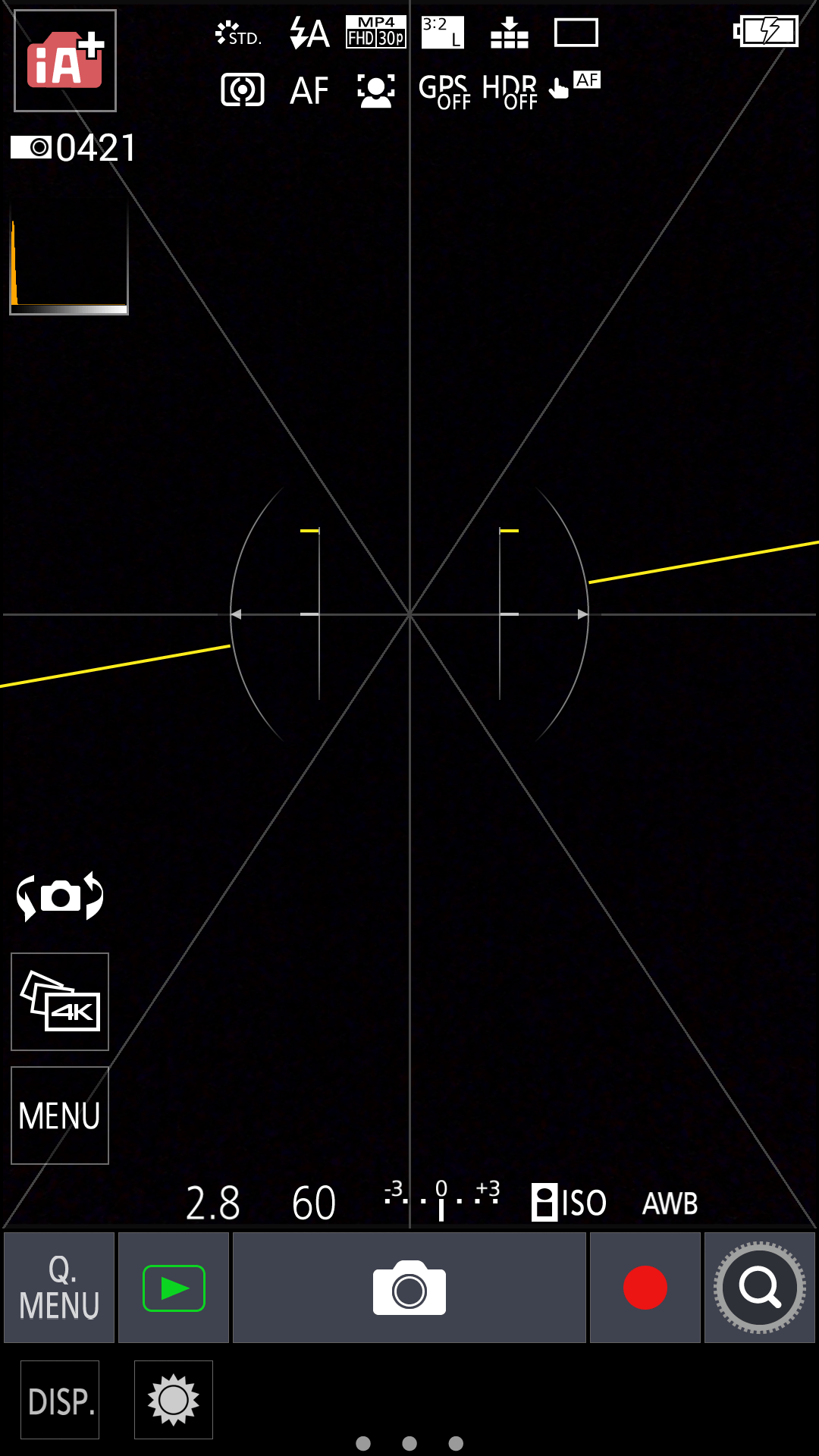 The device's 4.7in full HD 6.22-million-dot LCD screen is bright and does a great job of providing accurate exposure preview during composition.
On the right-hand side is a digital shutter, quick-menu button and video-record function, but the best part of this interface is the simple way in which Panasonic has implemented manual controls such as shutter speed, ISO, sensitivity, white balance and exposure compensation. Each setting can be touched and controlled either on the screen or by using the manual control wheel on the front.
The only other physical camera control on the CM1 is the shutter button, which has an assured half and full press. I like the inclusion and position of the shutter button, given that this a device that also houses a smartphone. Using it with two hands offers improvement in stability, as it's not an easy device to shoot with in the landscape orientation when using only one hand. A refined grip and better texture of faceplate material could benefit in these respects.