Olympus OM-D E-M1 Mark II review
At a glance:
£1,849.99 body only
£2,399.99 with 12-40mm lens
20MP Four Thirds sensor
Up to 60fps continuous shooting
5-axis in-body stabilisation
4K video recording
Fully articulated touchscreen
2.36-million-dot EVF
At the Photokina trade show in September 2016, Olympus was one of several brands to announce it was developing a new flagship camera. Now the finished product has arrived, in the shape of the Olympus OM-D E-M1 Mark II. But while the new model looks much like its predecessor, in reality it's an entirely new camera, with some very impressive updates. But this comes at a high price: £1849.99 body only, or £2399.99 in a kit with the Olympus M.Zuiko Digital ED 12-40mm f/2.8 Pro lens.
Probably the biggest headline-grabber is its startling continuous-shooting capability, of up to 60 frames per second at full resolution. This is backed up by an upgraded autofocus system, which uses on-chip phase detection to provide 121 focus points covering most of the image area. Other updates include a fully articulated, rather than tilt-only touchscreen, twin SD card slots, and a larger, quicker-charging battery. Along with the tough, weather-sealed body, this all promises to make the E-M1 II an interesting choice for sports and action shooters.
However, these capabilities come at a high price: £1,849.99 body only, or £2,399.99 in a kit with the 12-40mm f/2.8 Pro lens. This is more than some hugely capable cameras such as the Fujifilm X-T2, Nikon D500 or Pentax K-1. So does the E-M1 II offer enough to justify its cost?
See also our Olympus OM-D E-M1 Mark II image samples gallery 
Olympus OM-D E-M1 Mark II Review: Features
Features Olympus's new baby is based around a 20-million-pixel Four Thirds sensor that includes on-chip phase detection for fast autofocus. The firm says it's not directly related to the 20MP sensor that's used in the Pen-F, offering much faster readout speeds, lower power consumption, lower noise and higher dynamic range. It's coupled with a TruePic VIII processor that has dual quad cores, one of which is dedicated purely to autofocus.
Sensitivity settings run from ISO 200-25,600 as standard, with a pulled ISO 64 also available that gives lower noise at the risk of clipped highlight detail. The auto ISO program has been improved, allowing exposure compensation to be applied when shooting in manual-exposure mode, and a user-specified minimum shutter speed to be used in P and A modes. Unfortunately, though, it's not possible to tie the minimum shutter speed to the focal length of the lens in use.
The twin SD card slots count as a welcome upgrade, with the upper one being compatible with the faster UHS-II standard. They can be used in pretty much any way you like: you can record files to both cards simultaneously as a backup, switch to the second when the first is full, or record any combination of raw and different-sized JPEGs to either card. So you could record raw files and small JPEGs on one, and large JPEGs on the other, for example.
Undoubtedly, the E-M1 II's single most eye-catching specification, however, is its continuous shooting speed of 60 frames per second at full resolution, with a buffer of 50-odd frames in either raw or JPEG before it starts to slow down. Using a UHS-II card doesn't get you any more frames, but it does mean a burst will be written to the card much quicker: around 36 seconds vs 95 seconds for a full burst of raw + JPEG files.
At full speed, focus is fixed, but if you want the 121-point AF system to continue tracking the subject between frames, the E-M1 II is still capable of shooting at up to 18 frames per second. In addition, a new Pro Capture mode can buffer up to 14 frames while the shutter button is held half pressed, and then record them when it's fully pressed. The idea here is that you can capture action that happened fractionally before could react to what you've seen in the viewfinder.
These capabilities are all achieved using an electronic shutter, but this will bring a risk of image distortion due to rolling shutter effects. However, using its mechanical shutter, the E-M1 II will still shoot at 15fps with focus fixed, or 10fps with focus tracking, which is faster than most other cameras. The mechanical shutter operates with a wonderfully quiet snick that is barely audible to anyone except the photographer. Its speed range covers 60 seconds to 1/8000sec, and the top speed extends to 1/32,000sec in electronic mode.
Olympus says the new BLH-1 battery (7.4V 1720mAh) lasts nearly 40% longer than the E-M1's, providing 440 shots per charge according to CIPA tests. However, you will likely get a lot more shots out of it when shooting bursts. One very welcome update is an onscreen display of the percentage charge remaining. An empty battery should charge in a couple of hours using the supplied charger – twice as fast as the E-M1's – however, it can't be topped up in-camera using USB.
On the E-M1 II's side are HDMI, USB, microphone and headphone sockets. Plugging in a microphone prevents the screen from rotating freely, but it can still be placed in a perfectly sensible position for video shooting. However, if you want to use headphones to monitor audio, then this severely limits how you can position the screen. It would perhaps make more sense if these ports pointed out the front of the camera.
The adoption of high-speed USB-C means that the proprietary USB connector Olympus has used on practically all of its previous cameras has disappeared. This was also used for the electronic cable release, and the E-M1 II is therefore equipped with a 2.5mm socket instead. I've found this to be fully compatible with Pentax and Canon E3-type remotes or third-party alternatives, so there's no shortage of options available.
A spin through the menus shows that Olympus has crammed in almost every imaginable feature. Extensive bracketing options, high-dynamic-range shooting, multiple exposures, keystone compensation (now in both horizontal and vertical dimensions at the same time), high-resolution-composite mode, remote off-camera flash using the included FL-LM3 as controller, and Olympus's unique long-exposure Live Bulb, Live Time and Live Composite modes are all on board. Not to mention in-camera raw conversion and built-in Wi-Fi for connecting to a smartphone.
Olympus OM-D E-M1 Mark II Review: Build and handling
One thing that hasn't changed is the E-M1 II's build quality; its rugged magnesium-alloy body is dust, splash and freeze proof. The sculpted handgrip is both taller and deeper than the E-M1's, which means that it's one of the largest we've seen on a CSC. This makes the camera easy to hold with larger lenses such as the 40-150mm f/2.8 Pro.
One common criticism of mirrorless cameras is a lack of external controls, but that can't be levelled here. Despite the camera's relatively small size, it's covered in buttons and dials that offer direct access to almost every major function. The control layout is near identical to the E-M1's, with twin top-plate control dials and buttons providing direct access to all major settings. Indeed, the only real change is that the AE-L/AF-L button is now positioned closer to your thumb, making it easier to press. The flipside of this is that the switch around it, which by default sets the dials to change white balance and ISO, is a little less easy to use. 
The lockable mode dial gains three custom positions that replace Olympus's old MySet settings memories. This may concern some users, as selecting one of the C1, C2 or C3 settings on the dial ties you in to a specific exposure mode, whereas MySets were independent of mode. However, it's still possible to go into the menu and recall all of the other settings from one of these memories in essentially the same way as before.
This being Olympus, the E-M1 II is almost infinitely customisable, so you can redefine exactly what each dial controls in each exposure mode, and reconfigure almost all of the buttons. So even if you're not a fan of its set-up out of the box, chances are you'll be able to change it your liking. For example, you could redefine a function key to access ISO and white balance, then use the switch on the back to change focus mode, or even to turn the camera on and off. Personally, though, I find the E-M1 II works well in its standard set-up and doesn't need much tweaking at all. But I do prefer to switch the dial functions in the PAS modes so exposure compensation is controlled by the rear thumb dial.
Olympus OM-D E-M1 Mark II review: Viewfinder and screen
On paper, the E-M1 II uses much the same viewfinder and screen as last year's OM-D E-M5 II, a 2.36-million-dot EVF with 0.74x equivalent magnification and a 1.037-million-dot fully articulated touchscreen. The live view feed operates at 120fps with a 6ms lag time, which may not quite be the light speed of an optical finder, but is as near as makes no practical difference. As with other recent Olympus cameras, you can have the EVF preview all of your exposure and image processing settings, including colour mode and white balance. Or, if you prefer, you can engage 'Simulated Optical Viewfinder' mode that switches all this off, and does a decent job of mimicking a traditional SLR viewfinder.
The fully articulated screen is excellent, and brings greater shooting flexibility than the E-M1's tilt-only screen, particularly when shooting in portrait format. The main disadvantage is that it's slower to use, and might also cause problems for photographers who like to keep L-brackets on the camera for tripod work.
Olympus OM-D E-M1 Mark II Review: Autofocus
Olympus's brand new 121-point hybrid AF system covers almost the entire area of the frame, with just the edges left untouched. You can choose between using a single focus point, groups of five or nine points, or letting the camera select its own focus area. Olympus's usual face-detection modes are available, too, including the ability to focus specifically on your subject's eyes. The focus area can be set using either the D-pad on the rear, or with the touchscreen, even when using the viewfinder. Impressively, the E-M1 II seemed able to ignore contact between my nose and the screen, which on most cameras would reset the focus point.
In extensive testing with the 40-150mm f/2.8 Pro lens, I've been impressed by the E-M1 II's continuous-focusing capability. It has no problem at all holding focus on subjects moving either towards or away from the camera across long bursts of 40-odd frames, using either the electronic or mechanical shutter. Not every frame will necessarily be in pixel-perfect focus, but most would be usable if necessary. However, the camera will rapidly lose focus if the lens is zoomed during continuous shooting.
Tracking of subjects as they move around the frame works pretty well, especially with a relatively large and easily recognisable subject. It will, however, rapidly get confused when faced with small, erratically moving subjects against a complex background, such as with birds in flight. Hidden away in the menu is a 'C-AF lock' option with five settings from tight to loose, and setting this to tight can help in such situations. But its behaviour is rather ill explained and I can't help but feel the camera would be better served by use-case options, as used by Canon and Fujifilm.
Above you can see the E-M1 II tracking focus on a train moving towards the camera, with thumbnails of the overall shots at the top and 100% crops below them. This is every 13th frame starting from the first, covering around 4 or 5 seconds of shooting using the electronic shutter. Here I enabled focus rather than speed priority, so the camera hasn't shot at its maximum advertised rate, but closer to 10fps; but it's kept the train in sharp focus throughout.
Olympus OM-D E-M1 Mark II review: 5-axis in-body IS
Olympus's 5-axis in-body image stabilisation was already class leading, but it has been refined further to give a claimed 5.5 stops of benefit when using unstabilised lenses – the majority of Olympus's range. Mount one of its recent optically stabilised lenses, such as the new M.Zuiko Digital ED 12-100mm f/4 IS PRO, and a Sync IS system comes into play, employing both in-body and in-lens systems together to give an extraordinary 6.5 stops of stabilisation.
It's difficult to overstate just how good the image stabilisation really is. The E-M1 II routinely enabled me to shoot at shutter speeds slower than any other camera, even using unstabilised lenses. At wideangle, it's completely feasible to use speeds of a second or so. Just as impressively, I was also able to shoot at speeds around 1/15sec with the 40-150mm f/2.8 at its telephoto end.
Switch to the new 12-100mm f/4 IS and things get into completely unprecedented territory: up to 2 seconds at wideangle, and 1/6sec at telephoto; other systems would usually manage around 1/2sec and 1/30sec respectively. These aren't occasional one-offs, either; the E-M1 II delivers time after time. Not every picture will be pixel sharp, but shoot a few replicates and one will. This opens up new options for using slow shutter speeds creatively.
Olympus OM-D E-M1 Mark II review: High-resolution composite mode
Like other recent Olympus cameras, the E-M1 II comes with a multi-shot high-resolution composite mode. This takes eight exposures, using the in-body stabilisation system to move the sensor fractionally between each to build up a more detailed view of the scene, including full colour sampling at each pixel location. As before, the camera has to be locked on a tripod for this to work.
The process takes a second or so to shoot, then about 12 more to generate the composite output. JPEG files can be output at either 25MP or 50MP resolution, while raw files take up around 64MB (a conventional 20MP single-shot raw is also recorded with an ORI extension). New on this model is the ability to compensate for subjects that move between exposures, which previously gave unsightly ghosting artefacts; now they're rendered with a more natural-looking blur.
When the stars align, with a sharp lens and nothing to move the camera or subject, high-res composite gives stunning levels of detail, easily sufficient to print up to A2 in size (16x24in). But if you're only making A3 prints, the benefits are less clear-cut. But even the 25MP composite JPEGs can show more fine detail, and distinctly less colour moiré than the standard 20MP output.
The crops above illustrate what the mode can do. The 25Mp high resolution composite shot is clearly better than the standard 20MP single-shot version: fine detail is rendered much more convincingly, and moire is effectively eliminated. The 50MP version is even better, but you'd have to be printing very large indeed to see the difference.
Olympus OM-D E-M1 Mark II review: Video
Olympus has also joined the ranks of manufacturers offering 4K video, with 4096×2160 Cinema 4K at 24fps and an impressively high bit-rate of 237Mbps. It's also possible to shoot at 3840 x 2160 at 30fps and 102Mbps, alongside a large array of FullHD options up to 60p and 52Mbps. This is backed up by built-in microphone and headphone sockets, although using the latter severely obstructs movement of the screen. Despite this, the combination of 4K recording and in-body IS should make the E-M1 II interesting for filmmakers who work without a tripod.
Set the mode dial to video and the camera will display a 16:9 preview and video-specific information display, including such things as a microphone volume display. You can use the touchscreen to change settings during recording, including shutter speed, exposure compensation, and even powerzoom on compatible lenses, which avoids spoiling your soundtrack with the clicking of control dials. Clean footage can be output to an external recorder over HDMI.
One significant change on the E-M1 II is that all of the camera's video-related settings are now grouped together in a new video menu, rather than being hidden a level further down in Olympus's sprawling Custom menu. From here you can engage a video-specific 'flat' picture mode, although Olympus's well-judged colour processing means that you may not feel the need to bother. It's possible to configure the camera's setup for video entirely independently of photo shooting, including AF and IS settings, and button and dial configuration.
4K video is recorded from a native-resolution crop in the middle of the sensor, which results in a noticeable crop of around 1.3x. But the footage is highly-detailed with attractive colours, and the image stabilisation system does an remarkable job of smoothing out hand-held pans. It's a huge advance on Olympus's previous models.
Olympus OM-D E-M1 Mark II review: Performance
In real-world use, the E-M1 II is very impressive. It's extremely fast in every aspect of its operation, and rarely leaves you waiting. The only exception is that you can't enter playback while it's writing a burst of images to the card.
Image quality is very good indeed, particularly when paired with Olympus's high-end Pro zooms. It may not match its larger-sensored peers in absolute terms, but the 20MP sensor easily provides sufficient detail for A3 prints. You'll inevitably see a bit more noise at any given ISO compared to APS-C cameras, but image files are eminently usable up to ISO 3200 at least. Remember that when you don't need high shutter speeds, that remarkable image stabilisation lets you keep ISOs lower for longer.
Auto white balance is usually very well judged and the camera's metering gets things right far more often than not; the accurate EVF and LCD also makes it easy to spot those occasions when you do need to override it. As usual, JPEG shooters will be delighted by Olympus's signature colour rendition – warm and saturated, without being overblown. But equally they might find the default noise reduction a little too aggressive, and prefer to turn down the Noise Filter setting to Low, or even Off. Raw shooters will find it that it's possible to bring up a decent amount of additional shadow detail at low ISOs, and of course will have more control over noise reduction at high ISO.
Olympus OM-D E-M1 Mark II review: Image quality
When assessing the E-M1 II's image quality, it's clear that it can't match the best APS-C cameras (and in particular the Nikon D500) when compared at the same sensitivity setting. At any given ISO, noise is inevitably higher as a consequence of its smaller sensor. However, judged on its own merits, it's absolutely no slouch: the sensor delivers highly detailed results at low ISOs, and still gives very usable image files up to ISO 3,200. So while it may not be the best for its price, it's still very good indeed.
Dynamic range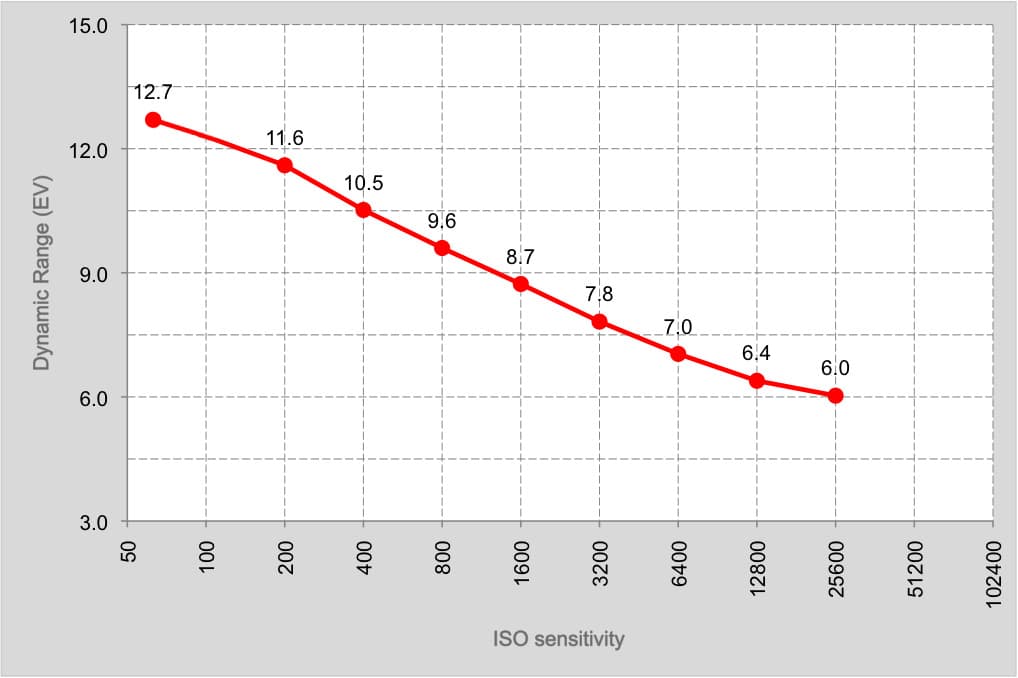 With its brand-new 20MP Four Thirds sensor, the E-M1 Mark II scores quite creditably in our Applied Imaging tests. A high of 12.7EV measured at its ISO 64-equivalent Low setting indicates plenty of scope for teasing out extra shadow detail from raw files. Raising the sensitivity setting shows a progressive decrease in dynamic range, with the sensor delivering good results up to about ISO 3200. Beyond this lower numbers reflect increasing levels of noise, especially in the darker areas of images. Values below 7EV at the top two ISO settings indicate significant levels of shadow noise.
Resolution
At ISO 64, the E-M1 Mark II's 20MP sensor provides a resolution of around 3,500 lines per picture height, which is a very respectable result, and slightly ahead of that we obtained from the PEN-F using the same lens (the excellent Olympus 60mm f/2.8 macro). This number drops gradually as the ISO sensitivity is raised and noise has an increasing impact on the image. By ISO 1,600, it's down to around 3,000 l/ph, and at ISO 6,400 it drops to 2,800 l/ph. But it plummets dramatically at the top two settings, and at ISO 25,600 registers no more than 2,000 l/ph.
ISO and noise
At low ISOs, the E-M1 II provides very good image quality, with low noise and a good level of fine detail. The extended ISO 64 setting gives the cleanest images with minimal noise, but highlights clip to pure white sooner. Fine detail is maintained very well up to ISO 400, but beyond this noise (and noise reduction) starts to degrade fine detail. At ISOs 1600 and 3,200, image quality is still very respectable, and while fine low-contrast detail has mostly disappeared, this will only be evident in large prints. But there's a more marked drop in quality at ISO 6,400, with shadow areas becoming muddy and colours starting to desaturate. The two highest sensitivity settings of ISO 12,800 and ISO 25,600 give poor results, and if you shoot a lot in very low light then buying a larger-sensor camera would make more sense.
Olympus OM-D E-M1 Mark II review: Our verdict
It's unarguable that the E-M1 Mark II is the best camera Olympus has ever made; indeed, it gives the impression of being the best camera the firm could possibly make given current technology. Impeccably built, with a control layout that makes it a pleasure to use, its continuous shooting and autofocus abilities are extraordinary, and its image stabilisation so effective that at times it feels more akin to witchcraft than mere technology. This also makes it a great choice for handheld video shooting, with superb Cinema 4K output. My biggest criticism is, as usual, is with Olympus's incomprehensible menus, but mercifully you don't need to use them much.  
The problem facing Olympus, however, is whether this all gives a sufficiently coherent narrative for photographers to swallow the £1,850 body-only price. While the E-M1 II has very considerable strengths, will they be sufficient to persuade users to accept the Four Thirds sensor, with its inevitable compromises in image quality? It's clear that it can't match its APS-C peers when compared ISO for ISO, and this could be a stumbling block for some buyers. After all, if you're shooting fast action, then you'll often need to use higher ISOs to get shutter speeds up. However, it's important to understand that the E-M1 II is still fully capable of producing files that print beautifully up to A3 in size, even at ISO 3200. At a time when many are happy with 1-in sensor compacts, this may well be good enough. Some of the camera's  greatest strengths, in particular its IS system, are also a direct advantage of its smaller sensor. 
The E-M1 II isn't the only recent camera to look expensive; the huge drop in value of the pound against the yen in 2016 has seen to that. But as a result, the E-M1 II finds itself in the uncomfortable position of costing more than some very capable competitors, such as the Nikon D500, Pentax K-1 or Fujifilm X-T2. But make no mistake, the E-M1 II is a very fine camera too, and doesn't feel out of place in such exalted company. Anyone looking for a fast, rugged yet lightweight camera, particularly for sports or action, should definitely add it their shortlist.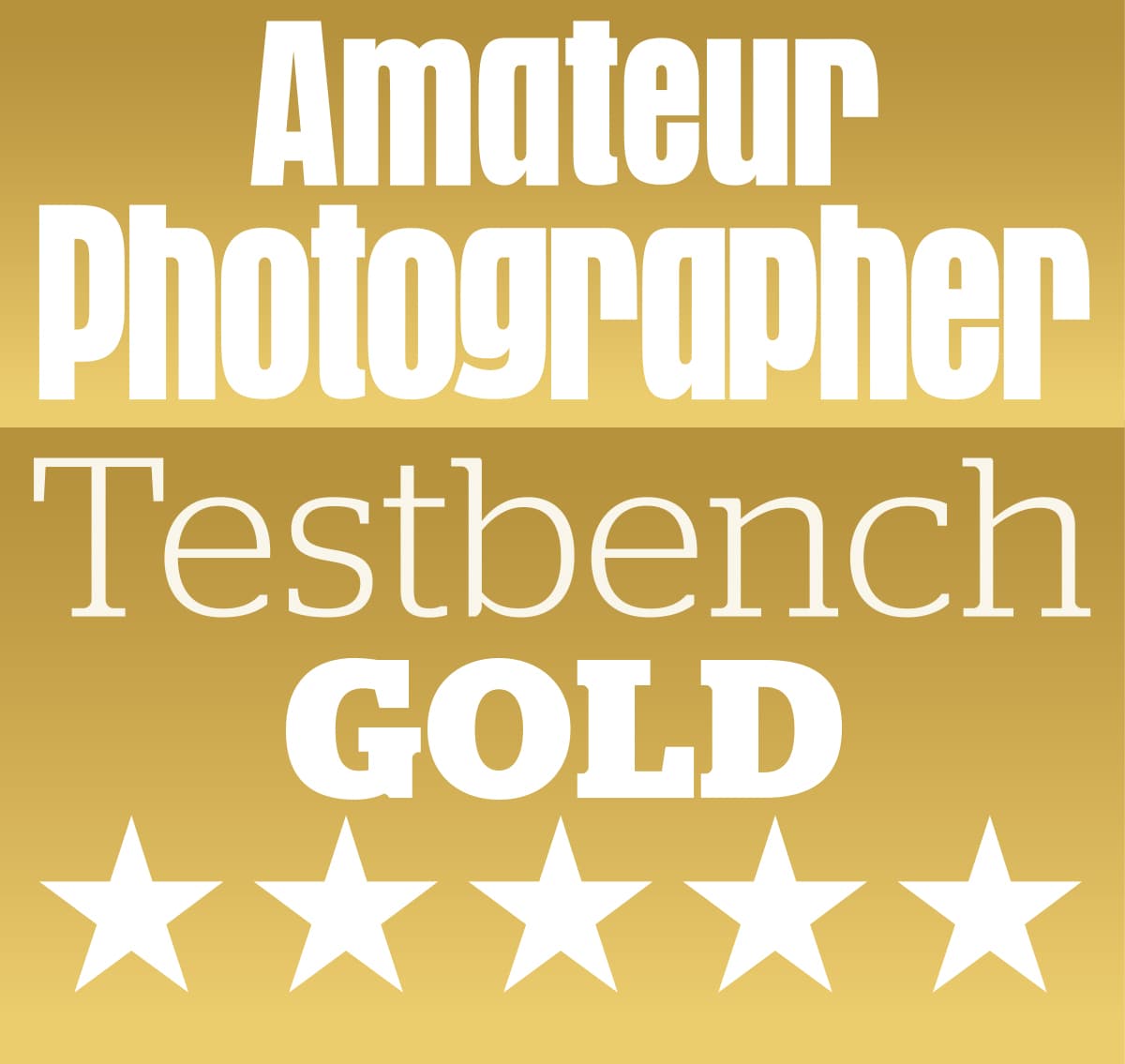 See also our Olympus OM-D E-M1 Mark II image samples gallery