The NiSi Filter System for Fujifilm X100 series is reviewed. If you've been looking for a way to add a filter to your Fujifilm X100 series camera, then this review is for you.
At a glance:
Highly portable filter system for X100 series
Robust filter holder
Glass filters
Clamshell case included
Owners of Fujifilm's X100 series have various options available to them when it comes to attaching and using filters. For anyone who'd like to attach screw-in filters the first step involves removing the front ring around the outside of the lens. This allows an optional adaptor ring (£33) to be fitted and it's to the front of this that screw-in filters of the 49mm variety can be attached.
Alternatively, a step up ring could be fitted between the adaptor ring and a filter holder if you'd like to use a filter system you already own. Two things to be wary of are that large filter holders can block the optical viewfinder and hard edge graduated filters deliver a softer transition when used with a crop sensor camera than on full frame.
Another option is the LEE Filters Seven5 Adaptor Ring (£16) for X100 series cameras, which screws directly into the outer thread of the lens, giving users the opportunity to fit the LEE Seven5 Filter holder and use drop-in filters. The only issue here is that the LEE Filters Seven5 system has recently been discontinued. You'll find the new LEE85 filter system that replaces it (requires a 49mm adaptor ring to connect it to the X100's adaptor ring) is more widely available, although it is rather expensive.
While there's no shortage of ways to attach filters and filter holders to Fujifilm's X100's series, something that has been lacking for a while is a small and affordable filter system that you can pull from your pocket when walking around and working with an X100-series camera. Earlier in the year, filter manufacturer NiSi released a pair of kits aimed at Fujifilm X100 series users who'd like to own an ultra-compact filter system.
With prices starting at £42 for the starter kit, it seems something of a bargain for photographers who'd like a convenient way of working with filters, but don't want the burden of an unnecessarily large filter system for such a small camera.
NiSi Filter System for Fujifilm X100 series: The different kits available
NiSi produces two Fujifilm X100 Series Filter kits and they're both compatible with the five X100 cameras Fujifilm has made (X100, X100S, X100F, X100T and X100V). In the starter kit (£42) you get a NiSi filter holder that screws directly onto the outside of the lens after the front ring is removed, a 3-stop graduated ND filter, a polarising filter and a nice pocket-sized clamshell case to keep the contents safe and secure.
The more advanced professional kit (£53) offers everything you get in the starter kit, plus a 3-stop 0.9 ND filter and a natural night filter that reduces the appearance of light pollution in images or video that include the night sky. Given that the professional kit costs just £11 more than the starter kit and you get a 3-stop 0.9 ND filter with it that's useful for long exposure photography, I expect the professional kit to be most popular.
NiSi Filter System for Fujifilm X100 series: Other compact kits
As well as producing compact filter kits for Fujifilm's X100 series, NiSi also makes filter kits for Ricoh's GR1/2/3 compact cameras as well as Sony's RX100VI and RX100VII 1-inch sensor compacts.
The NiSi filter system for Ricoh GR1/2/3 is specially designed for the Ricoh GR compact cameras. Both the starter (£42) and professional (£53) kits are compatible with the GR1/2/3, whereas the master kit (£85), which includes a lens adaptor, two 3-stop ND grads (medium and soft), two ND filters (3-stop and 6-stop), polariser and pouch is specifically for Ricoh GR3 users.
NiSi's compact filter system for Sony RX100VI/VII (mark 6 & Mark 7) compact cameras is available in starter (£42) and professional (£53) kits only.
NiSi Filter System for Fujifilm X100 series: Build quality
I'd be lying if I said I wasn't slightly skeptical of how good the build quality might be for the price. Upon opening the professional kit my concerns were quickly put to rest when I discovered the four filters in the kit, which come neatly wrapped in paper, are made of glass and the filter holder is robustly made from the same aviation-grade aluminium as used for the company's V6 and S5 filter systems.
The glass that's used for the small slot-in filters is exactly the same high-quality grade glass that used to make the filters for NiSi's larger format 100 and 150 filters, plus they feature the same coatings to ensure they're well protected against the elements. To make each filter that bit easier to recognise they're all labeled at the top. The sleeves inside the case are softly lined and provide good protection too.
Screwing the filter holder onto the front of the lens takes a couple of seconds and once fitted offers very smooth 360-degree rotation. Although it doesn't lock, there's sufficient resistance to prevent it spinning. The holder has a pair of slots so you can load up to two filters at the same time without vignetting. The four screws at the front can also be removed if you'd prefer to reduce the number of slots from two to one. There's nothing to stop users buying a second kit and increasing the number of filter slots beyond two, however this would introduce vignetting at the edges of the frame.
NiSi Filter System for Fujifilm X100 series: In use
It's important to mention that the filter holder is specifically designed to attach directly to the front of X100 series cameras and therefore isn't compatible with Fujifilm's WCL-X100 or TCL-X100 conversion lenses. As I quickly discovered in real-world use, the beauty of the system is its portability and size. It takes up barely any space in a camera bag and if you enjoy heading out and shooting with just your camera and no bag you can easily slip the clamshell case into a trouser or jacket pocket.
Better still, the holder doesn't obscure too much of the frame when using the optical viewfinder, which does occur with larger filter holders like the LEE85 filter system. As for the filters themselves they slot into the holder easily enough and stay put when carrying the camera over your shoulder.
The results from using them were excellent and I frequently paired the 3-stop 0.9ND filter with the built-in ND filter of the Fujifilm X100V to create long exposures with a maximum reduction of 7-stops. Use this filter in combination with the built-in ND filter offered by the X100, X100T, X100S or X100F's and you'll get a maximum 6-stop reduction.
One of the only quirks of the system is its polarizer filter. Like the other three filters in the kit it's the slot in type, meaning it's not possible to adjust it independently to other filters mounted in the holder at the same time. This is where filter systems like the LEE 85 system have their advantage in the way the polarizer is attached/removed separately at the front and can be rotated independently to the filter holder.
NiSi Filter System for Fujifilm X100 series: Verdict
NiSi has created a nifty filter system for Fujifilm's popular and much-loved X100 series of compact cameras. By keeping the filter holder small, it doesn't obstruct the optical viewfinder as much as larger filter holders do and it's a great solution if you'd like a super compact filter system when travelling or if you want to be able to pull out a small set of filters from your pocket.
Though the number of filters for the system at the time of writing is limited to four, we're told more are in development and should be released later this year. Advanced photographers who want to adjust their polarizer independently to other filters won't find it perfect, but as filter systems go for Fujifilm X100-series users who want to get more creative with their photography, it's a great place to start and offers fantastic value for money. It scoops our Recommended Award.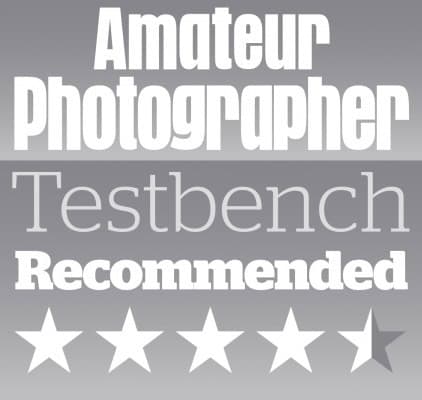 Also consider: NiSi UHD UV Filter for X100
Another accessory that'll appeal to Fujifilm X100 series owners is the NiSi UHD UV filter. As well as absorbing ultraviolet light, it doubles-up as a great way of protecting the front element of the lens from damage, while allowing the lens the freedom it needs to extend and contract during focusing.
It's made using NiSi's lens grade optical glass, features multi-coatings and has a sleek design that matches the classic styling of Fujifilm's X100 series compacts very well. It's available in black or silver to match the finish of your camera, however it should be noted that only X100V users are able to attach their lens cap with the UV filter mounted.
Given the high cost of having to replace or repair an X100-series lens from damage, spending £32 on this filter is a relatively small price to pay to keep it in good nick.