Nikon currently has five f/1.8 prime lenses in its S-Line (or Z-series) range for its mirrorless cameras. They cover focal lengths ranging from 20mm to 85mm, with the Nikkor Z 24mm f/1.8 S sitting at the wider end of the spectrum.
As Nikon also offers seven zoom lenses that incorporate the 24mm focal length, some readers might wonder about the need for a 24mm prime lens, but with a maximum aperture of f/1.8, the Z 24mm f/1.8 S is faster than any of the zoom lenses. Also, at 450g, it's 355g lighter than the Z 24-70mm f/2.8 and 200g lighter than the Z 14-24mm f/2.8 S, both of which are likely to appeal to experienced landscape and interior photographers. The clincher for many photographers could be that the Z 24mm f/1.8 S's list price is less than half that of those two zoom lenses. Does that make it one of the best Z-mount lenses you can by? Let's dig in and find out.
Features
As the Z 24mm f/1.8 S is designed for use on Nikon's mirrorless cameras it has the Z mount that was introduced with the Z 6 and Z 7 back in August 2018. And while its image circle covers a full-frame sensor, it can also be mounted on the APS-C (DX) format Nikon Z 50, on which it has an effective focal length of 36mm. That's an attractive focal length for street photography.
The lens is constructed from 12 elements arranged in 10 groups with 1 ED (extra low dispersion) element and 4 aspherical elements. It also has elements with Nikon's Nano Crystal Coat which is made up of several layers of Nikon's extra-low refractive index coating. It's designed to reduce internal reflections across a wide range of wavelengths and thus significantly reduce flare and ghosting.
Autofocusing is taken care of by a stepping motor with a rear internal mechanism, so the lens doesn't change length nor the front element rotate during focusing. That's especially important with a lens that's likely to be used with polarising and graduated filters.
The closest focusing distance is 25cm from the focal plane, at which point the maximum reproduction ratio of 0.15x is achieved. This means that the lens gives plenty of scope for focusing on a foreground subject while the wide angle of view (84° on a full-frame camera) enables a lot of background to be included within the frame.
Build and handling
Nikon is aiming the Z 24mm f/1.8 S at experienced enthusiast and professional photographers and it's built accordingly, with a gasket around the metal mount plus seals around its moving parts to keep moisture and dust at bay. At 96.5mm in length from the camera mount and with a diameter of 78mm, the Z 24mm f/1.8 S looks very similar to the Z 85mm f/1.8 S, which is 99mm in length and 75mm in diameter. In fact, the resemblance is so strong that if you have both lenses you need to check the lens markings to ensure you've picked up the correct optic.
I used the Z 24mm f/1.8 S on the Nikon Z 7II and they make a nice combination with the camera's deep grip helping to make the lens feel nicely balanced in your hands. The central section of the Z 24mm f/1.8 S's barrel is occupied by the manual focus ring. As it occupies more than a third of the length of the lens, you can be confident that your finger and thumb will locate the ring quickly when you're holding the camera.
Nikon has struck a good balance with the focus ring, it moves easily with pressure from one finger, without feeling too loose. That's especially handy with Nikon S-Line lenses because the ring can be customised via the camera menu to adjust aperture, exposure compensation or sensitivity. As the manual focusing is 'by wire', there are no hard end points to the ring's rotation. However, when the ring is rotated in manual focus mode, a focus scale pops up promptly in the viewfinder or on the screen on the back of the camera and this makes it clear whether the ring is being rotated in the correct direction.
Compared with lenses like the Nikkor Z 24-70mm f/2.8 S, the Z 24mm f/1.8 S is quite simple as there isn't a mini screen built into the barrel nor a dedicated control ring nor a function button. There's just a switch to flick between automatic and manual focusing and the focus ring.
Autofocus
Just as Nikon promises, the stepping motor delivers smooth, near silent focusing that is precise and assured. While you're unlikely to hear the focusing system in action in normal outdoor conditions, there is a slight audible whir that may get picked up when shooting video in quiet locations.
Image quality
If you want the best image quality from the Z 24mm f/1.8 S you need to close down the aperture to f/2.8 or f/4, but it's also very good wide open. Naturally, the impressive sharpness levels seen at the centre of the frame aren't maintained all the way into the corners, but they still look good in real-world shooting scenarios.
Nikon Z-series cameras embed correction profiles for S-Line lenses into the raw files to compensate for issues such as vignetting, chromatic aberration, curvilinear distortion and diffraction. However, you can turn off the Diffraction compensation and Auto distortion control, or set the level of Vignette control in the camera's menu.
Even with the Vignette control set to 'Normal', corner shading can be noticeable in some images shot at f/1.8. It's a smooth, gradual darkening towards the corners that I don't find objectionable, but it can be reduced by using the 'High' setting. Alternatively, closing down to f/2.0 brightens the corners and by f/2.8 it's hardly noticeable.
If the Auto distortion control is turned off, there's very slight barrel distortion, but it's only when you switch quickly to an image with the distortion control turned on that you notice it. It's the change that you see rather than the distortion, but once you've seen the change, you can make out the slightly bending of straight lines. But it is very slight.
As usual with a lens test, I sent quite bit of time photographing backlit tree branches to check for chromatic aberration and I'm happy to say there's nothing to worry about on that score with the Z 24mm f/1.8 S. Being ultra-picky, I found a few instances of slim white halos that look like the impact of the colour being removed from chromatic aberration, but they're only just visible when the images are 100% on screen, they're not at all problematic.
It's easy to achieve extensive depth of field with a 24mm lens. On the Z7 II, the hyperlocal distance at f/11 is 1.72m and at that point, the depth for field extends from 0.92m to infinity. That means you rarely need to close down to the f/16 minimum, so you can avoid the 'worst' of the fairly minimal impact of diffraction.
Nevertheless, if you shoot at f/1.8, it is possible to separate your subject from the background. The Z 24mm f/1.8 S blurs out of focus areas very pleasantly and point highlights are round without harsh edges or any obvious aberrations.
Verdict
Nikon introduced the Z mount to give its lens designers more scope to produce fast, high-quality lenses and they really seem to be reaping the rewards. Like Nikon's other f/1.8 S-Line optics, the Nikkor Z 24mm f/1.8 S is an excellent performer and while there's plenty of depth of field to be had, the wider apertures enable selective focusing with the subject still being impressively sharp against an attractively blurred background.
Although the Z 24mm f/1.8 S's barrel seems quite long for a 24mm lens, it doesn't feel out of place on a full-frame Nikon Z camera and the weight is a pleasant step down from that of a 24-70mm f/2.8. It's also an uncomplicated lens to use, just relying on the AF/MF switch and a manual focus ring with the stabilisation left to the camera. The 24mm focal length also gives a nice 'wider than standard' view without the exaggerated perspective of shorter lenses.
It adds up to a very attractive lens for landscape, street and interior photography, and makes a great choice of lens when you're exploring a location on foot. The ability to focus down to 25cm from the focal plane also enables you get close to subjects while the wide angle gives context. With a lens as good as the Nikkor Z 24mm f/1.8 S, you might not miss the zoom of a zoom lens.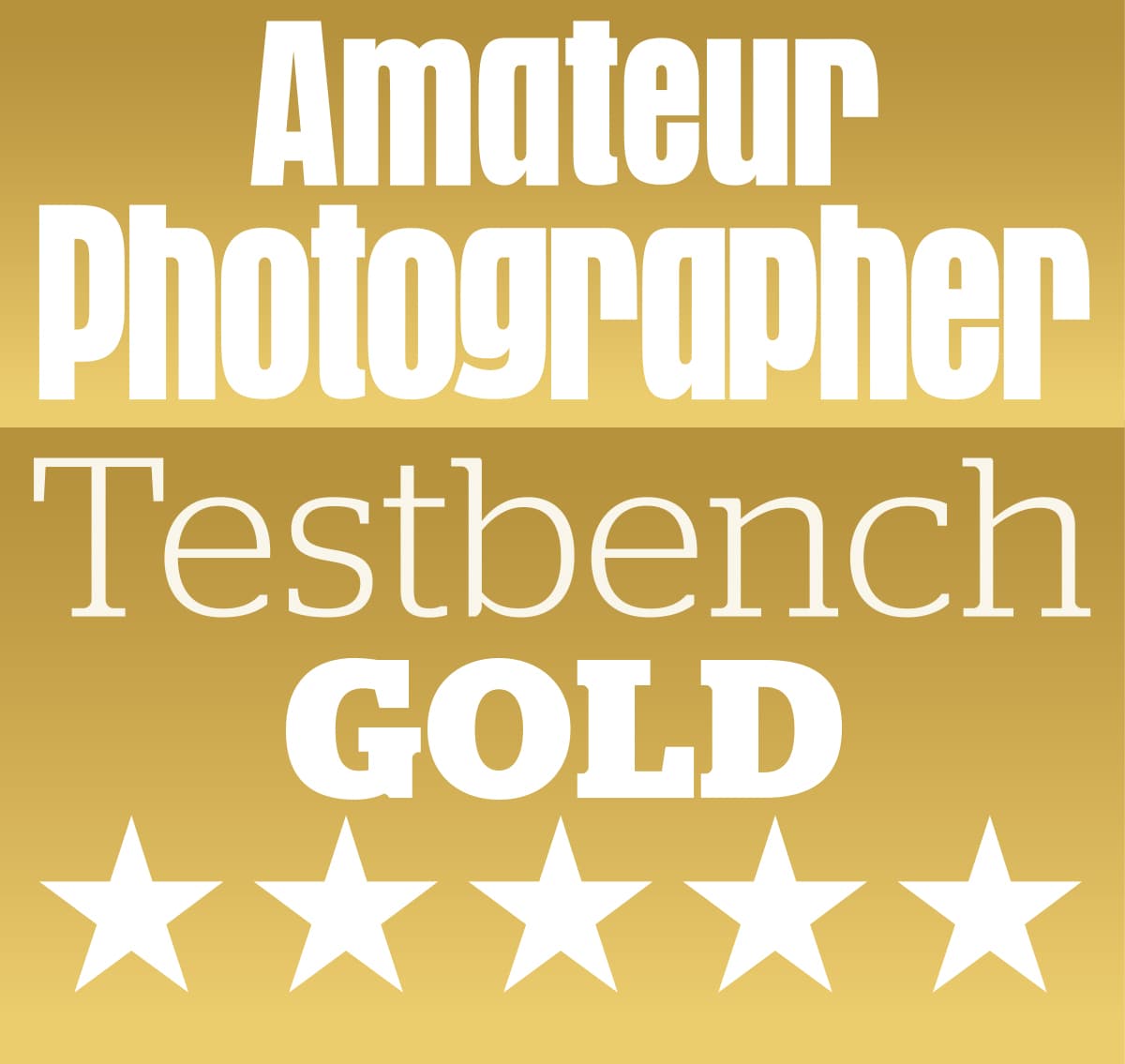 Nikon Nikkor Z 24mm f/1.8 S – Full Specifications