Nikon D7200 Review – Our Verdict
Although the D7200 is a very slight update, it has some useful improvements. Although the new Expeed 4 processor doesn't up the frame rate, the enlarged buffer allows more than 100 JPEGs to be shot continuously, making this camera a more appealing choice for wildlife and sports photographers. The addition of NFC is welcome too.
For action shooters, the addition of a touchscreen or tiltable screen would likely offer little benefit, but for the more general user it's hard to deny the appeal of this kind of functionality. While the LCD screen is good – it has a great angle of view and boasts good colour rendition – it would benefit from this added functionality.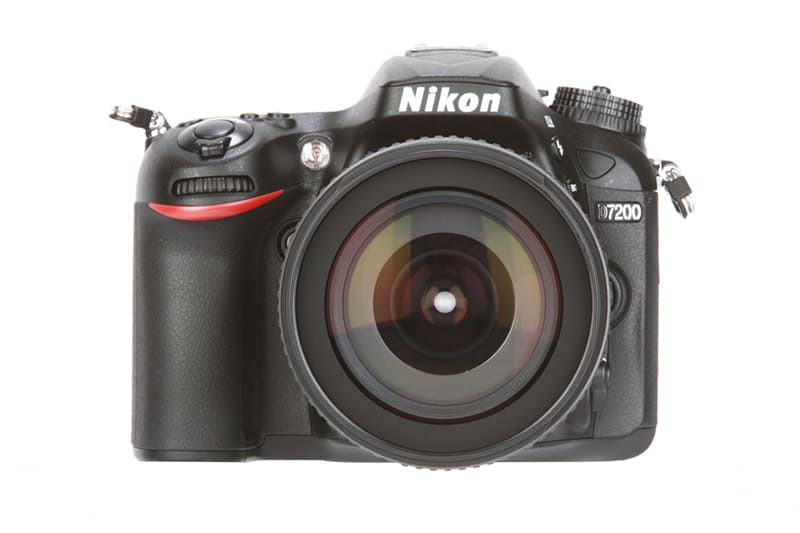 Overall, the image quality and dynamic range are very similar across Nikon's range of DX-format DSLRs, as they share a similar sensor. Images have a very good dynamic range and hold up rather well at higher ISO sensitivities. I wouldn't have a problem shooting at ISO 800 as a base setting and ISO 1600 when needed. At ISO 6400, we do see obvious luminance noise but it still produces useable images.
Unfortunately, the D7200 didn't inherit the monocoque design of other cameras in the range, as it's intended to be a more rugged and durable model. With the body made from a dust and weather-sealed, tough magnesium alloy, the D7200 certainly ticks the right boxes for outdoor photographers.
The D7200 is certainly an incremental upgrade, and isn't likely to have many D7100 owners rushing to the shops to get one. D7000 users, however, will likely see the D7200 as a very appealing option – as will any enthusiast wildlife and sports photographer. If a hard-wearing body and incredibly quick AF system are your main priorities, then the D7200 could be the right camera for you.