Nikon D7200 Review – Focusing
Using the same Advanced Multi-Cam 3500 II AF module as the top-end D810, the AF system features an impressive 51 points, of which 15 are the cross-type. These can focus on both vertical and horizontal detailing, as opposed to just vertical detail. The AF array covers a large portion of the frame – if shooting in 1.3x crop, the points cover the entirety of the frame.
The middle focus point is sensitive to -3EV, which is an improvement over the -2EV of the D7100. This should allow photographers to autofocus by moonlight – albeit slowly. The centre AF point is sensitive to f/8, which means the camera will autofocus lenses with this maximum aperture, such as an f/4 lens used with a 2x teleconverter.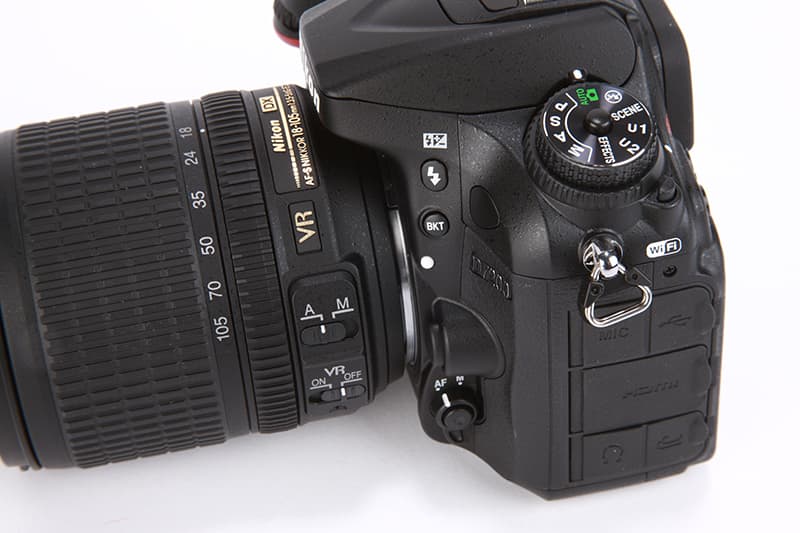 When I first took the D7200 out shooting I was instantly impressed with the speed and intelligence of the autofocusing. When shooting with all the AF points active, the selection of points locked on to exactly what I wanted to shoot, even in challenging situations.
When shooting moving subjects, I mostly relied upon continuous AF with all 51 points active, but when I wanted to target a single subject across the frame, I found it best to switch over to 3D tracking mode. This allowed me to first lock the subject with a single focus point then track it across the scene.
In challenging low-light conditions, AF is slower but it still finds focus very quickly, plus there's a AF assist beam that helps to obtain focus a bit faster.
When in live view mode, AF is noticeably slower and it takes a while to hunt back and forth to acquire focus. When focusing from close-up to far away, or vice versa, it typically takes around 1sec to achieve focus, but it is accurate and also very quiet in operation.