Nikon D7200 Review – Build and Handling
Recent Nikon cameras such as the D750 and the D5500 have undergone a structural overhaul, adding much deeper grips, body refinements and featuring the new monocoque design. Surprisingly, the D7200 fails to follow this trend and remains almost identical to its predecessor, the D7100. The control layout is the same and both weigh in at 675g and measure 135.5 x 106.5 x 76mm.
The D7200 is a reasonably big and heavy camera, as you might expect, but it feels comfortable to shoot with, though not as snug in hand as those monocoque models. However, the D7200 is designed for the outdoor photographer. For that reason, its shell is made from magnesium alloy with a polycarbonate front, and the camera is dust and weather-sealed throughout to allow photographers to shoot in adverse conditions. It's the only Nikon APS-C DSLR to have this kind of weather-sealing.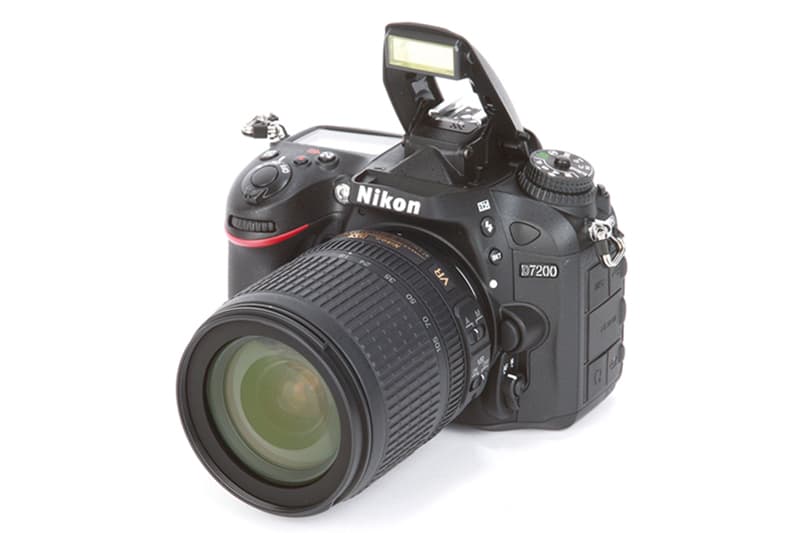 Plenty of buttons are featured on the D7200. A column of five buttons to the left of the LCD allows users to access multiple functions including white balance, ISO, image quality, toggle LCD information, lock image, zoom image, Wi-Fi and more. Overall, there are vastly more physical controls on this camera compared to Nikon's other series of DX-format DSLRs.