Nikon D7200 Review – At a glance
24.2-million pixel, APS-C-sized sensor
ISO 100-102,400 (extended)
3.2in, 1.23-million-dot, fixed TFT LCD screen
51-point Advanced Multi-Cam 3500 II AF system
£849 (body only)
The D7000 series of cameras, to which this new model belongs, is Nikon's APS-C-sensor flagship. Boasting a superb feature set for the enthusiast photographer, this range is the crème de la crème from the Nikon stable.
These days, there is often little that separates cameras when new models are released, and the D7200 isn't an enormous leap from its predecessor, the D7100. However, a few key differences do exist, including an improved AF system, a new processor, the inclusion of NFC connectivity, and additional video upgrades that serve to make the D7200 Nikon's best APS-C model to date.
Nikon D7200 Review – Features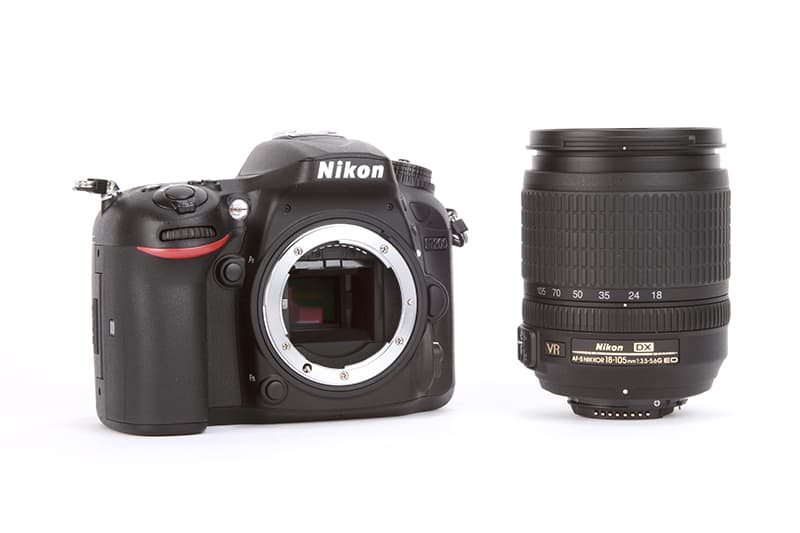 Inside the D7200 is an APS-C-sized, DX-format sensor measuring 23.5 x 15.6mm, with a resolution of 24.2 million pixels. The D7100 was the first of Nikon's camera to do without an anti-aliasing filter, and the D7200 follows suit. As such, the camera should produce slightly more detail than it would otherwise have done. However, this brings a risk of artefacts such as moiré patterning although these can largely be removed in post-production.
Processing power comes from the latest Expeed 4 processor, which is an upgrade from the D7100's Expeed 3. We see the same 6fps shooting speed – or 7fps in x1.3 crop mode – as the D7100. There is, however, a large increase to the buffer.
Whereas the D7100 is capable of a meagre five raw files before the buffer is full, the D7200 shoots up to 18 14-bit raw files or 27 12-bit raws. Also, the D7200 will buffer 100 JPEG images, which is likely what many wildlife and sports shooter will opt for. We also see a native sensitivity of ISO 100-25,600, with two extended settings reaching up to ISO 102,400 – although both of these are monochrome only.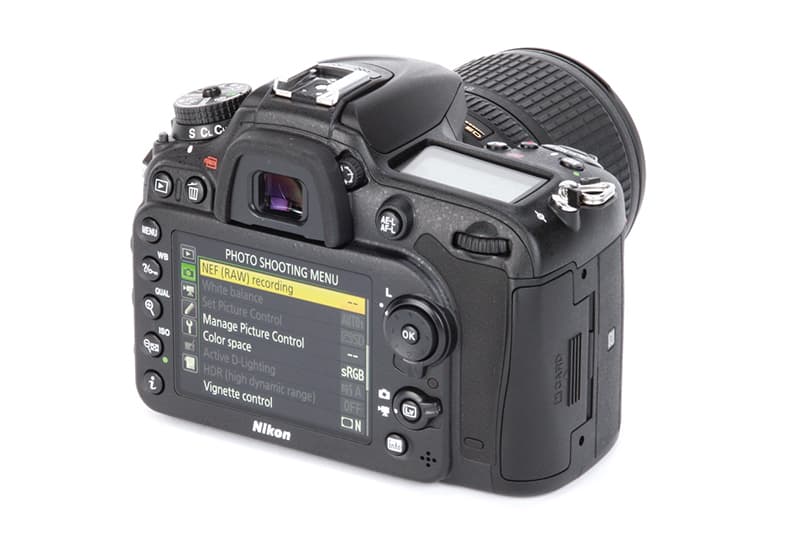 Several features have now filtered down through the Nikon range after first appearing in the D810. These include the flat picture style, and exposure smoothing in time-lapse mode. The first of these is designed primarily for use when shooting video – although it can be applied to still images too.
It provides a basis for videographers to record footage with very little in-camera processing applied, making it easier to colour grade and sharpen the footage in post-production. The time-lapse mode is much like that on the D810, with exposure smoothing working by blending frame-to-frame to achieve time-lapse footage without visible flickering.
Interestingly, and for the first time from Nikon, we see the inclusion of NFC to aid Wi-Fi setup. This allows users to simply tap their NFC-enabled device with the camera to connect the two. From there, users can download images and share them out, as well as shoot pictures in live view using their smartphone or tablet.
Video recording is available in Full HD resolution, giving 1920 x 1080-pixel footage at 60p, 50p, 30p, 25p and 24p, as well as other frame rates at lower resolutions. However, to shoot at 60p or 50p with the high-quality setting enabled, the camera must be in its 1.3x crop mode and will only record 10mins of footage. If the camera is in its normal-quality setting, it will record for 20mins, still in 1.3x crop mode.
Nikon D7200 Review – Build and Handling
Recent Nikon cameras such as the D750 and the D5500 have undergone a structural overhaul, adding much deeper grips, body refinements and featuring the new monocoque design. Surprisingly, the D7200 fails to follow this trend and remains almost identical to its predecessor, the D7100. The control layout is the same and both weigh in at 675g and measure 135.5 x 106.5 x 76mm.
The D7200 is a reasonably big and heavy camera, as you might expect, but it feels comfortable to shoot with, though not as snug in hand as those monocoque models. However, the D7200 is designed for the outdoor photographer. For that reason, its shell is made from magnesium alloy with a polycarbonate front, and the camera is dust and weather-sealed throughout to allow photographers to shoot in adverse conditions. It's the only Nikon APS-C DSLR to have this kind of weather-sealing.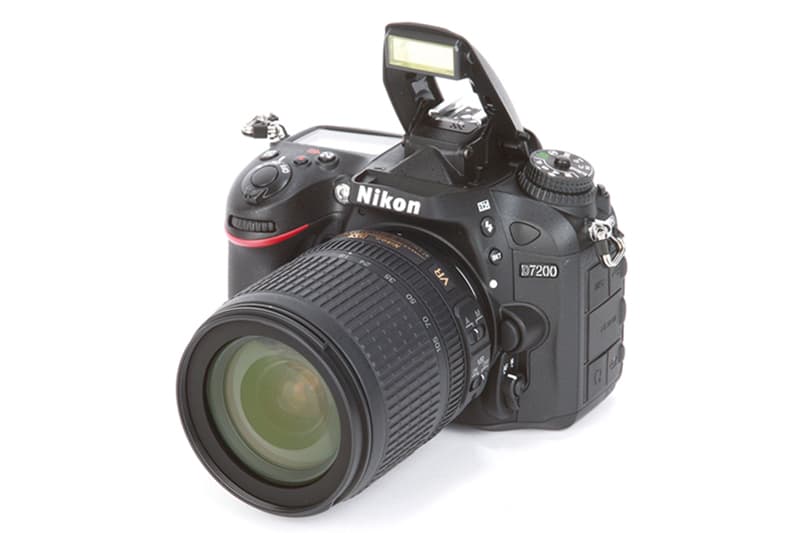 Plenty of buttons are featured on the D7200. A column of five buttons to the left of the LCD allows users to access multiple functions including white balance, ISO, image quality, toggle LCD information, lock image, zoom image, Wi-Fi and more. Overall, there are vastly more physical controls on this camera compared to Nikon's other series of DX-format DSLRs.
Nikon D7200 Review – LCD / viewfinder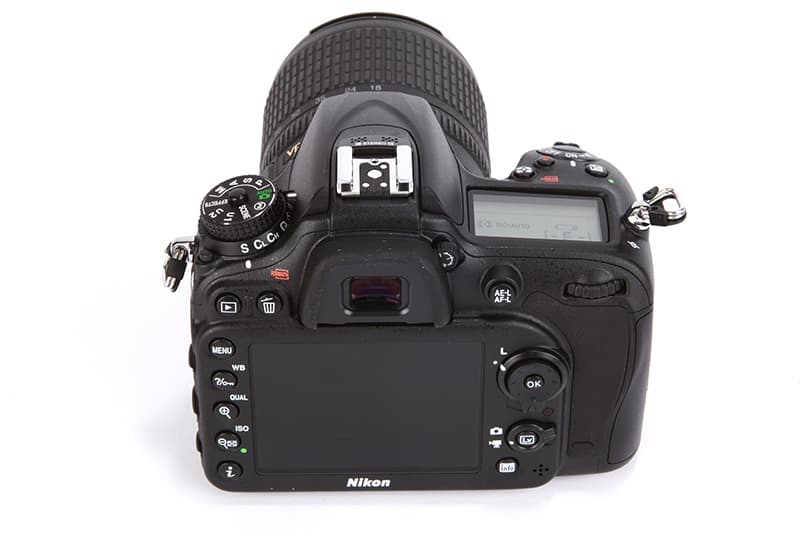 Like other D7000 series cameras, the D7200 has a large eye-level, optical pentaprism viewfinder with 100% frame coverage. The viewfinder is also large for an APS-C SLR, boasting a 0.94x magnification.
The 3.2in, 1.23-million-dot fixed TFT LCD screen is unchanged from the D7100. Although I have no complaints about this screen, it would have been nice to have seen more from it – perhaps a tiltable screen like on the D750, or touchscreen functionality as on the D5500.
Nikon D7200 Review – Focusing
Using the same Advanced Multi-Cam 3500 II AF module as the top-end D810, the AF system features an impressive 51 points, of which 15 are the cross-type. These can focus on both vertical and horizontal detailing, as opposed to just vertical detail. The AF array covers a large portion of the frame – if shooting in 1.3x crop, the points cover the entirety of the frame.
The middle focus point is sensitive to -3EV, which is an improvement over the -2EV of the D7100. This should allow photographers to autofocus by moonlight – albeit slowly. The centre AF point is sensitive to f/8, which means the camera will autofocus lenses with this maximum aperture, such as an f/4 lens used with a 2x teleconverter.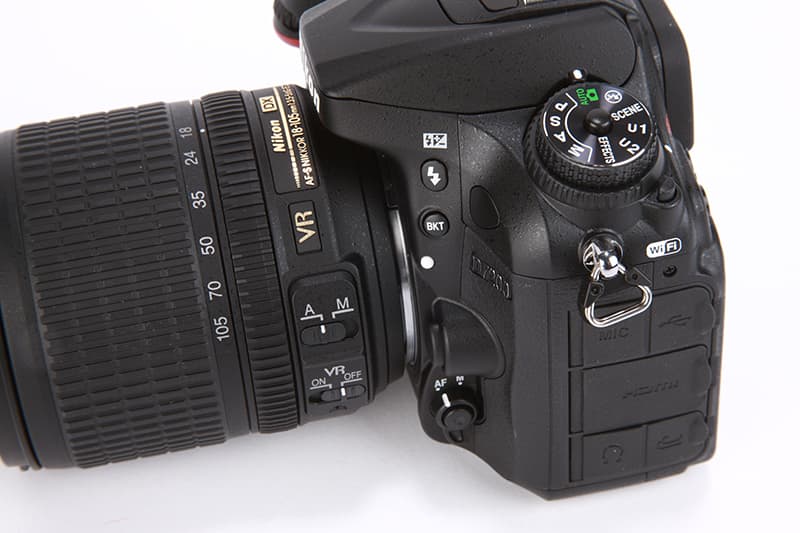 When I first took the D7200 out shooting I was instantly impressed with the speed and intelligence of the autofocusing. When shooting with all the AF points active, the selection of points locked on to exactly what I wanted to shoot, even in challenging situations.
When shooting moving subjects, I mostly relied upon continuous AF with all 51 points active, but when I wanted to target a single subject across the frame, I found it best to switch over to 3D tracking mode. This allowed me to first lock the subject with a single focus point then track it across the scene.
In challenging low-light conditions, AF is slower but it still finds focus very quickly, plus there's a AF assist beam that helps to obtain focus a bit faster.
When in live view mode, AF is noticeably slower and it takes a while to hunt back and forth to acquire focus. When focusing from close-up to far away, or vice versa, it typically takes around 1sec to achieve focus, but it is accurate and also very quiet in operation.
Nikon D7200 Review – Metering, White Balance and Colour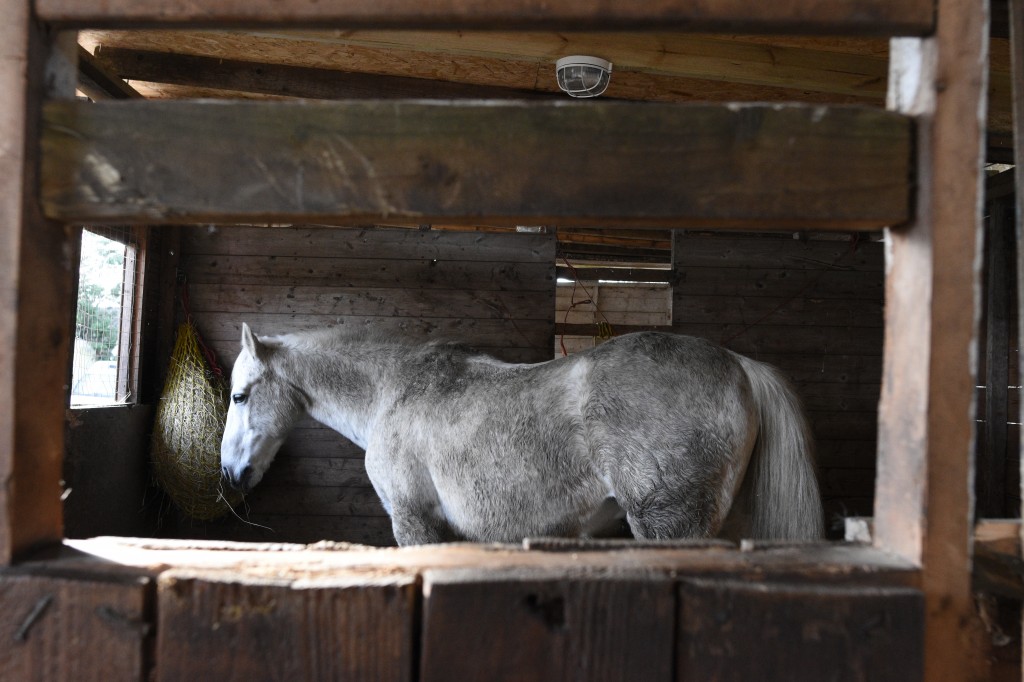 Like many of the Nikon DX-format DSLRs, the D7200 has a 2016-pixel metering sensor and features the three standard metering modes: matrix, centreweighted and spot. Overall, they perform well. I used matrix metering for the majority of my images, however, due to the large number of focus points, spot metering is also rather good.
There's a variety of white balance options on the D7200, including two auto settings – one of which is warmer than the other – along with a large array of presets for different sources, custom colour temperature, and six manual settiongs. As there are so many options to choose from, Nikon has included a reduced white balance shooting menu, which can be customised by the user with their preferred presets. It's somewhat confusing, but it is still preferable to having to scroll forever through a menu to find the right white balance setting.
Of the two auto settings, I found auto 1 could occasionally be thrown off by fluorescent lighting and would produce a warm magenta cast. Fortunately, all white balance settings, even the preset ones, can be adjusted for colour temperature from their default setting, and I often found myself doing just that.
Colours are rendered nicely, as we would expect from this type of camera. When shooting landscapes in JPEG mode, I opted to use the vivid picture style to give the colours a touch more punch than usual.
Nikon D7200 Review – Image Quality
Nikon D7200 Sample Image Gallery
With a similar 24.2-million-pixel, APS-C-sized sensor to many other Nikon DX-format cameras, image quality is, as expected, very good. In terms of resolution the results are in line with other Nikon DX-format DSLRs, which currently are among the best APS-C sensors for detail capture, and surpassed only by Samsung's 28-million-pixel models.
Dynamic range is very impressive, and any users wishing to expose an image for the highlights will have a lot of leeway when bringing detail up from the shadows, particularly when shooting below ISO 400. Above ISO 1600 the dynamic range falls off, indicating increasing noise, especially in the shadows.
Overall I'd be perfectly happy to shoot up to ISO 1600 as a matter of course, and up to ISO 6400 for less-critical purposes. Above this image quality falls noticeably so I'd only use the higher settings when there was no other choice for getting the image.
Dynamic range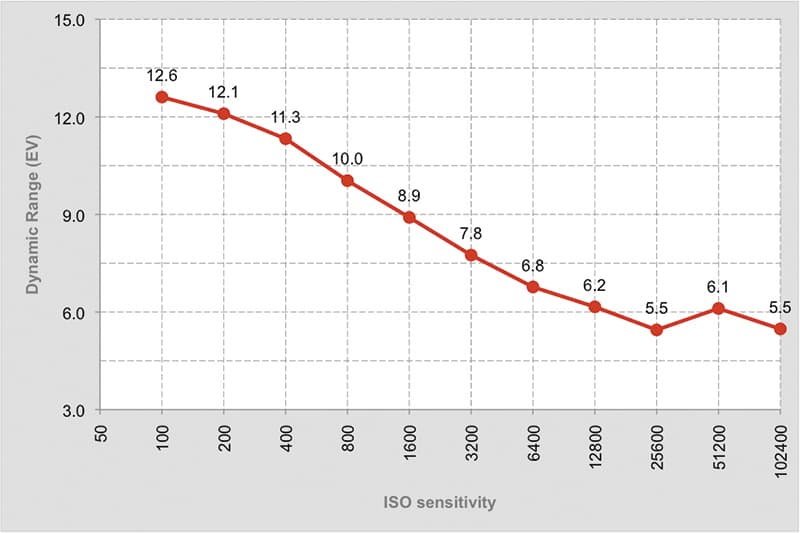 At the lowest sensitivity of ISO 100, our dynamic range results reveal 12.6EV using our Applied Imaging lab test. A fairly good dynamic range is held up to ISO 800 where it measures 10EV. Thereafter, it gradually slopes away by a around single EV with each full stop of ISO sensitivity that's gained. There's no significant drop-off point, although it's best not to push past ISO 6400. The measured DR picks up again the higher two settings, reflecting the fact that they are monochrome only.
Resolution
Studying the Nikon D7200 files revealed that the camera delivers 3400l/ph resolution at ISO 100. This is what we would expect from a 24.2-million-pixel APS-C sensor. The images were shot with a Sigma 105mm f/2.8 lens, which is very sharp at f/5.6. Detail through the ISO sensitivity range holds up well, achieving a result of 3000l/ph at ISO 1600, dropping to 2800l/ph at ISO 6400.
Noise
Both raw and JPEG images taken from our diorama scene are captured at the full range of ISO settings. The camera is placed in its default setting for JPEG images. Raw images are sharpened and noise reduction applied, to strike the best balance between resolution and noise.
Sensitivities of ISO 100-400 give great results with little luminance noise in both raw and JPEG images. At ISO 800 there's some signs of luminance noise, which is well controlled by the Expeed 4 processor in JPEGs. For day-to-day use, this is a comfortable ISO to use.
Pushing it to ISO 3200-6400, detail starts to break down but both settings are still entirely useable. The real drop starts at ISO 12,800, where much of the detail is lost due to the in-camera JPEG processing and noise reduction.
Step up the the highest standard setting of ISO 25,600 and the image is very noisy indeed with barely any detail, especially in the shadows.
At the two extended settings – ISOs 51,200 and 102,400 – the camera only makes monchrome images. They're very noisy indeed, but then again, better then nothing when working in extremely low light.
Nikon D7200 Review – Our Verdict
Although the D7200 is a very slight update, it has some useful improvements. Although the new Expeed 4 processor doesn't up the frame rate, the enlarged buffer allows more than 100 JPEGs to be shot continuously, making this camera a more appealing choice for wildlife and sports photographers. The addition of NFC is welcome too.
For action shooters, the addition of a touchscreen or tiltable screen would likely offer little benefit, but for the more general user it's hard to deny the appeal of this kind of functionality. While the LCD screen is good – it has a great angle of view and boasts good colour rendition – it would benefit from this added functionality.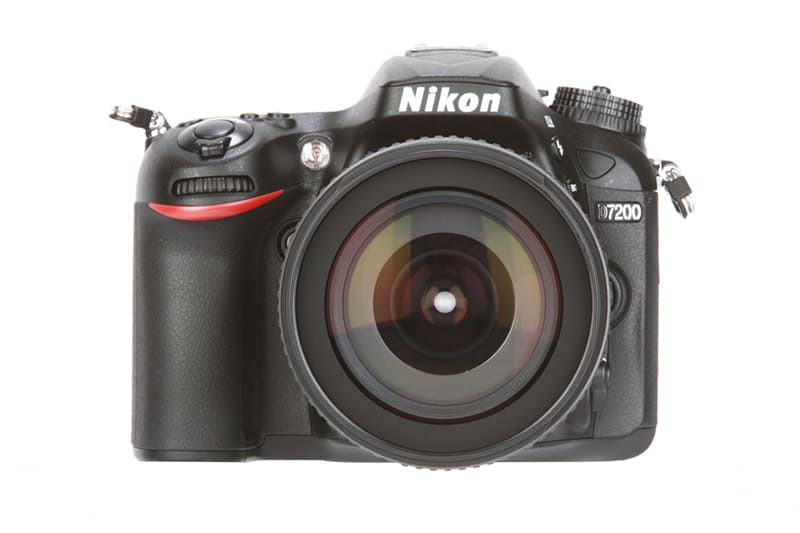 Overall, the image quality and dynamic range are very similar across Nikon's range of DX-format DSLRs, as they share a similar sensor. Images have a very good dynamic range and hold up rather well at higher ISO sensitivities. I wouldn't have a problem shooting at ISO 800 as a base setting and ISO 1600 when needed. At ISO 6400, we do see obvious luminance noise but it still produces useable images.
Unfortunately, the D7200 didn't inherit the monocoque design of other cameras in the range, as it's intended to be a more rugged and durable model. With the body made from a dust and weather-sealed, tough magnesium alloy, the D7200 certainly ticks the right boxes for outdoor photographers.
The D7200 is certainly an incremental upgrade, and isn't likely to have many D7100 owners rushing to the shops to get one. D7000 users, however, will likely see the D7200 as a very appealing option – as will any enthusiast wildlife and sports photographer. If a hard-wearing body and incredibly quick AF system are your main priorities, then the D7200 could be the right camera for you.