Lowepro has introduced the Lowepro PhotoSport X 35 and 45 for photographers who want a backpack suitable for mountaineering and other challenging outdoor activities. I've been testing the 35, which has external dimensions of 31 x 24 x 54cm and internal dimensions of 30 x 22 x 52cm. That means it has a fairly narrow profile and it shouldn't get stuck if you're squeezing through a narrow gap. Meanwhile, the 45 is a larger bag with a 45 litre capacity.
Lowepro PhotoSport X 35 at a glance:
$300 / £260.95
Compatible with the GearUP Pro Camera Box L and XL (sold separately)
Weighs 1.56Kg
External dimensions 31 x 24 x54cm
420D recycled nylon and 600D recycled polyester exterior
The Photosport 35 X doesn't come with an insert to hold your camera gear. Instead, a GearUP Pro Camera Box is required. Lowepro makes these in three sizes, labelled L, XL and XXL, but only the L and XL are suitable for use in the 35 version of the bag. The L can hold a mirrorless camera with a lens up to 70-200mm f/2.8 attached, while the XL can house a couple of extra lenses and occupies most of the backpack's main compartment.
The camera boxes are sold separately, and the bag is supplied with four straps to hold one of them in place inside. This ensures your kit is protected nicely, but it means undoing two zips to reach it. Theres no quick access from outside the bag.
There's a snap-close flap at the top of the bag, which reveals a drawstring opening into the main compartment. The large zip opening on the rear of the bag can also be used to access this section. Consequently, your camera kit is secure, but you must take the pack off your back to access it.
The bottom of the lining in the main compartment is secured by velcro, which can be opened and tucked away to make this section larger by extending it into the pocket below. This means the zippered pocket opening becomes a route into the bottom of the main compartment. Unfortunately, though, it doesn't integrate with the GearUP Pro Camera Box, so you don't get a quick way to your camera or a lens.
Lowepro PhotoSport X 35 key features:
Waist belt:  The low-bulk waist belt is comfortable but can be removed or swapped for a narrow webbing belt (supplied)
Harness:  The well-padded shoulder straps have lifter straps to help make the load more comfortable to carry
Rear-opening:  The main compartment is accessed via the top or the rear of the backpack
Bottom pocket:  A triangular zippered opening gives access to a practical pocket at the bottom of the bag
Tripod support:  A stretchy pocket and strap on the left of the bag (as you wear it) make it easy to carry a tripod
The shoulder straps are slim and padded with dense foam. This keeps their bulk down, but makes them comfortable to wear over a t-shirt as well as thicker clothing. Both straps have a stretchy pocket that can house a phone or snack bar.
In addition, Lowepro supplies two straps that enable a camera to be connected to the shoulder straps so it hangs down as if from a neck strap. However, these straps are too wide to go through the average camera strap lug. So you'll need to use either a large split ring or a Peak Design Anchor loop (or similar) to benefit from this feature.
Lowepro PhotoSport X 35: Our Verdict
The Lowepro PhotoSport X 35 is a lightweight and comfortable backpack. It's well made and has some valuable features, but there isn't quick access to your camera gear, and you'll have to take the backpack off even if you want to change a lens. It's a good backpack for adventure, but if you tend to stick to flat walks or the urban environment, better options are available.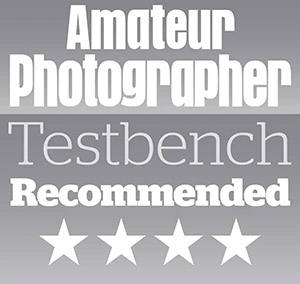 ---
Follow AP on Facebook, Twitter, Instagram, and YouTube.
---