Leica X (Typ 113) Review – at a glance
16.2-millon-pixel, APS-C CMOS sensor
35mm (equivalent) f/1.7 lens
ISO 100-12,500
3in, 920,000-dot LCD
1/2000sec maximum shutter speed
Available in black, or silver and brown
Price £1,550
If there's one badge guaranteed to make photographer's pulses race just that little bit faster, it's the iconic red dot of Leica. The German company has been making cameras for 90 years, and its M-series rangefinders are perhaps the most desirable on the planet – and among the most expensive.
Like other manufacturers, Leica has had to adapt and reinvent itself for the digital era. It still makes M-mount rangefinders, but its expanding product range also includes the S-system medium-format DSLR and the T-system compact system camera. At the other end of the scale, it sells its own reworked versions of Panasonic cameras, including the superb D-Lux, which is based on the Lumix DMC-LX100 with its Four Thirds sensor and fast zoom lens. In the middle lies the X range of fixed-lens, APS-C-sensor compacts.
The Leica X (Type 113) is in essence a development of the earlier Leica X2, which featured a retro design with analogue control dials and a fixed 23mm f/2.8 lens. The X is a larger camera with a significantly faster lens – its 23mm f/1.7 gathers a stop and a half more light, making it the fastest prime on any current fixed-lens camera. Meanwhile the X2 gets a cosmetic refresh, and continues in the range as the X-E.
The X is available in a discreet all-black finish, which we expect will be appreciated by photographers who wish to remain inconspicuous. There's also a rather handsome two-tone brown-and-silver model (follow the link to see our  hands-on pictures of this version).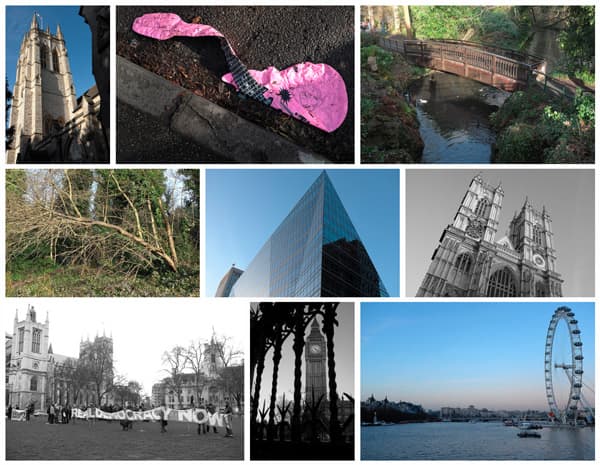 Take a look at our Leica X image samples gallery
Leica X (Typ 113) Review – Features
In an age of ever-increasingly complicated cameras, the Leica X is something of a breath of fresh air. It's a very simple camera at heart, with few fripperies or distractions. Essentially, it's a camera that's primarily designed for one purpose alone – shooting still images.
To this end, it has a 16.2-million-pixel, APS-C CMOS sensor, which is shared with other Leica models including the T compact system camera, the X-E, and the zoom-lensed X-Vario. The Summilux 23mm f/1.7 Asph lens has a complex design with ten elements in eight groups, including two aspheric lens elements to reduce distortion and aberrations. It can focus as close as 0.2m and is threaded for 43mm filters. Unscrewing a metal ring at the front of the lens reveals an outer 58mm thread, which is designed to allow attachment to Leica's APO-Televid spotting scopes.
A sensitivity range of ISO 100-12,500 is available, and the X includes a useful Auto ISO program that allows you to set both the highest sensitivity and the minimum shutter speed that you're happy to use. This is helpful because it enables you to manage the risk of blur from handshake – I personally set the minimum shutter speed to 1/60sec and let the camera use the entire sensitivity range. At this point, it's worth noting that the X has no optical image stabilisation, and while a dual-exposure-based electronic stabilisation system can be turned on in the menu, it's not terribly useful.
Continuous shooting is available at a respectable 5ps or 3fps, with focus and exposure fixed after the first frame and a seven-shot raw buffer. Two self-timer modes give shutter release delays of 12secs and 2secs – the latter is particularly valuable for tripod-based, long-exposure work, as there's no remote shutter release.
Video recording is available at full HD 1920 x 1080-pixel resolution and 30fps in MP4 format, with sound captured by built-in stereo microphones. It has remarkably few options: you can enable a wind cut filter, turn electronic image stabilisation on or off, or drop the resolution to HD 1280 x 720-pixel resolution. But that's your lot. You get no manual exposure control in video – the camera simply adjusts the brightness according to whatever it consider best – but manual focus adjustment is possible during recording.
The small pop-up flash is released by a sliding switch on the back of the camera. Alongside auto and forced-flash modes, there's also an option for triggering studio strobes by disabling the metering pre-flash. A hotshoe on the top-plate can be used to mount more powerful external units – it also has contacts allowing the use of the Visoflex (Type 020) electronic viewfinder that's also used by the Leica T.
A door on the camera's side opens to reveal standard mini USB and mini-HDMI ports for connection to computers and TVs, and a baseplate compartment accepts the battery and SD card. The BP-DC8 battery is rated for 350 shots per charge, and is replenished using the supplied AC charger.
What's perhaps just as notable about the Leica X is the features it lacks. For example, there are no button customisation options, dynamic range expansion modes, built-in Wi-Fi, or electronic levels display. These are all genuinely useful features, and while I admire the X's pared-down philosophy, I do wonder if it's gone a bit too far.