Polaroid I-1 review: Hands-on first impressions
When Polaroid closed its last film factory in 2008, a new company stepped in to save the classic instant film format. Given the complexity and difficulty of the task, it chose the name 'Impossible Project'. Now, after successfully launching a whole range of instant films, the firm has taken the logical next step, and designed its own camera to use them.
However, the new camera – the Impossible I-1 – isn't just a clone of an old Polaroid camera from the 1960s. It has its own distinct aesthetic and design, most notably an LED ring flash around the lens, and includes some bang up-to-date features, including full remote control from an iPhone via the beautifully-designed I-1 Camera app. I was able to take a brief look at the camera at its UK launch event, and find out what it can do and how it works.
Design
It's safe to say that the I-1 looks like no other camera on the market right now. Its unusual shape is reminiscent of old Polaroid cameras, with the film pack held in the base of the camera and ejecting prints through the front. An LED ring flash around the lens adds a distinctive look, while the collapsible optical viewfinder is reminiscent of folding cameras from the 1950s.
A large dial on the side of the camera has three positions – on, off, and remote control using a Bluetooth connection to a smartphone. I'll take a closer look at the camera app later, but in brief, it gives access to some more creative features of the cameras, as well as offering fully manual control. The only exposure adjustment on the camera itself is a sliding lever on the side of the lens that operates exposure compensation.
On the front of the camera, a red LED lights up when it's powered on. Beside this you can see a standard micro USB connector for charging the camera's internal battery. The lever front centre opens the film compartment door. The camera's matte black rubberised finish is both attractive and tactile.
The flash is operated using a switch on the left size of the camera, and Impossible says it's designed to give more flattering lighting than conventional on-camera flash. The only other feature on the camera body is a tripod socket in the baseplate.
Impossible has developed a new film format for the I-1, which it's calling I-type. This is the same physical size as old Polaroid 600-type film, with which the camera is still compatible. However because the camera incorporates its own battery, I-type film can dispense with the battery that's contained in every pack of 600 film.
I-1 Camera app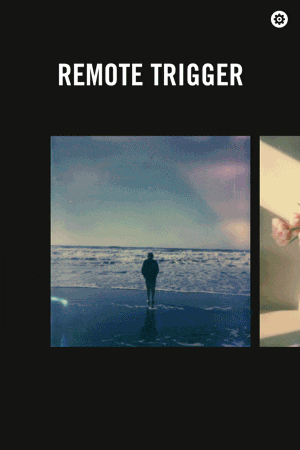 Things start to get more interesting when the I-1 is connected to a smartphone using the Bluetooth connection. The app has an array of different modes; a simple remote release, self timer, double exposure, a noise trigger with a configurable threshold, light painting (essentially a long timed exposure), and colour painting which lets you use your phone screen to paint in different colours in front of the lens. There's also a 'scanner' mode for photographing your masterpieces so you can share them on social media.
However it's manual mode that's perhaps most interesting for many photographers. Here you can set the shutter speed and aperture, guided by an onscreen exposure scale (remember this is an analogue camera, so ISO is a property of the film). You can also set the focus according to a distance scale, and the flash power. This should give a good level of creative control over how your pictures will come out.
So does it work?
You might by now be forgiven for thinking that this is all vaporware – it's ambitious for what is the company's first camera, after all. But Impossible had an array of cameras at its launch event, and was using them to shoot portraits of guests with the cameras triggered by the smartphone app.  So yes, it does all work.
Impossible was also showing off prints made using the camera by a number of photographers. Alongside displays highlighting the range of films available, both colour and black and white, it had a number of enlargements around 1 metre square to show off the quality you can get. Don't expect lots of fine detail though – this camera isn't designed to compete with high resolution digital. Instead it's all about more Lo-Fi art photography.
First Impressions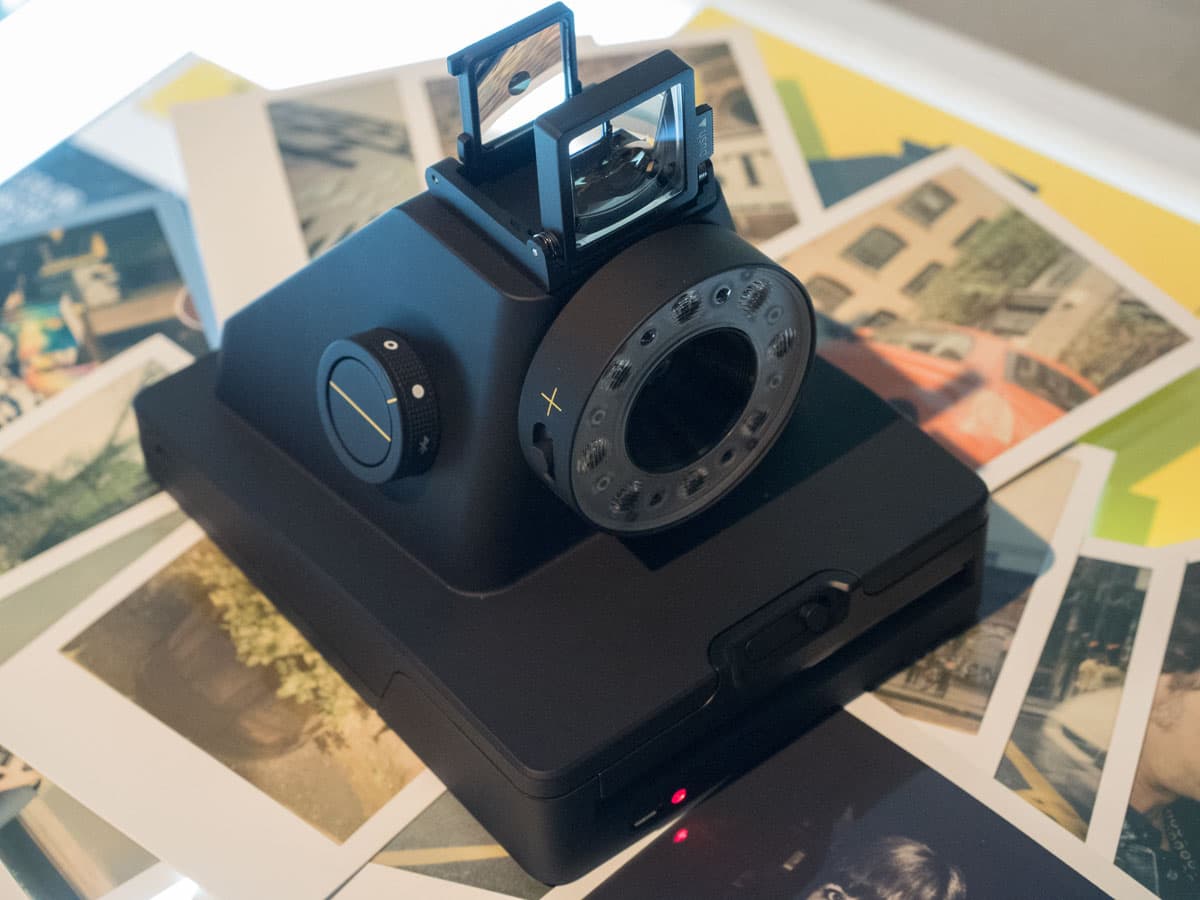 It's got to be said that at first sight, Impossible appears to have done a really nice job with the I-1. Aside from the technological achievement of reviving this kind of camera, it's also done a really good job of making a camera app full of features that should appeal to the smartphone generation.
However, the price is high – £229 for the camera, and around £15 for a film pack of eight shots, or nearly £2 a pop – making it more than twice the price of Fujifilm's Instax 300 Wide and its Instax Wide film. However, Fujifilm doesn't have either the range of film types available, or the imaginative smartphone integration.
At any rate it's always great to see a company like Impossible Project trying something new and giving photographers another, and distinctly different, creative option.