H&Y RevoRing VND+CPL filter: At a glance
Filter adapter with built-in variable ND and circular polariser
Fits 37-49mm, 46-62mm, 52-72mm, 58-77mm or 67-82mm filter threads
Clever retractable blade design
Protective neoprene case supplied
Filter manufacturer H&Y are known for their innovative thinking when it comes to designing and developing products. Two years ago we reviewed the company's quick release filter system that's based around magnetic frames for fast attachment and removal of filters in the field. We were impressed and awarded the useful filter accessory our recommended award.
Earlier this year we briefly reported on H&Y's latest conception – the RevoRing, which is touted as the world's most advanced step ring adapter. So how exactly does it work?
The RevoRing has been designed as a solution to the problem that not all screw-in filters fit every lens and that having to use step rings to adapt them can be time consuming and a bit of a faff. The idea of the RevoRing is that it enables photographers and videographers to use one filter with multiple lenses that have different filter threads to make life that bit simpler.
To offer an example, say you own a 82mm polarising filter that you want to use with two different lenses – one with a 82mm thread and one with a 77mm thread via a step up ring. Using the RevoRing it's possible to attach the filter to either lens in an instant, or any lens that has a filter thread size between 67-82mm for that matter.
This is all made possible thanks to a clever retractable blade design that H&Y has the global patent for. It's an interesting idea that H&Y has taken further by combining a variable neutral density filter and circular polariser with the RevoRing adapter and it's this product that forms the basis of our review.
H&Y RevoRing VND+CPL filter: Features
The H&Y RevoRing variable neutral density (VND) with built-in circular polariser (CPL) is available in four sizes covering 37-49mm (£177), 46-62mm (£181), 58-77mm (£191) and 67-82mm (£209). This may look expensive, but it's a lot less than buying several high-quality polarisers and ND filters to do the same job.
The combined CPL/VND filter essentially comprises two polarising filters stacked one in front of the other and permanently attached to the RevoRing adapter. When the two are aligned with each other, the neutral density effect is at its minimum. But as the front one is rotated relative to the rear, the amount of light that's transmitted progressively decreases. This provides a range of ND3 to ND1000, allowing users to reduce the amount of light that passes through the lens to sensor from a minimum of 1.5-stops to a maximum of 10-stops. In practice, it's easiest to think of the rear filter as being the CPL, and the front as the VND.
To prevent the VND filter being rotated too far, H&Y has added hard stops and labeled the minimum and maximum ends of the filter. In addition, markers are added around the edge of the filter, making it easier to measure the maximum focal length setting before a dark cross comes into view, or the maximum level of ND possible for a given focal length. A chart offering extra guidance about these markers and how they relate to a variety of lenses and sensors can be found on H&Y's website.
To protect the surface of the variable ND filter from damage and scratches, H&Y has gone to the effort of embedding a magnetic ring around its circumference that allows an optional aluminium front cap to be easily attached. It costs an extra £20, but does come with a back cap to protect the rear of the RevoRing too.
The circular polariser that's sandwiched between VND filter and RevoRing adapter offers 99.9% polarising efficiency and uses Japanese Nitto polarising film. Adjusting the polariser to the desired position is made easy thanks to a small silver pin that protrudes from frame of the filter. Users get a similar pin to adjust the variable ND precisely.
Attaching the RevoRing VND+CP to a lens requires you to twist the adaptor so the blades contract and become smaller than the lens thread you wish to mount it to. Offering the RevoRing up to the front of the lens and releasing the mechanism lets the blades spring back and engage with the thread.
This may sound complicated, but it's very easy to do. For extra reassurance, and to check the RevoRing had engaged with the thread, I found myself giving it a short clockwise twist after it was fitted to the lens.
Though it attaches securely and I experienced no issue walking around with my camera over my shoulder, it must be mentioned that you can't keep tightening it until you can't turn it any more like you can mounting a step ring or screw-in filter. A heavy knock could potentially result in it becoming loose, or worse, falling off, so you will want to remain vigilant when using it.
H&Y RevoRing VND+CPL filter: Multiple uses
The RevoRing VND+CPL filter is a multi-purpose camera accessory. As well as being used by photographers to create long exposures with different lenses, it allows videographers to shoot wide-open to create an attractive shallow depth-of-field whilst maintaining a video-friendly shutter speed of around 1/50sec.
Similarly, the variable ND enables photographers who'd like to shoot wide-open with fast lenses in bright conditions to do so. The way the RevoRing VND+CP filter can be quickly attached and removed from lenses with different filter threads will also be of great benefit to photographers and videographers who work with multiple lenses under pressure.
Shooting at wedding, or on a live set are good examples, where it's not practical to faff around with step rings and you want to mount a filter to different lenses without hesitation or delay.
H&Y RevoRing VND+CPL filter: What's it like to use?
To give the RevoRing VND+CP filter a thorough test, I used my review sample with a selection of Nikon Z-mount lenses that included the Z 14-30mm f/4S, Z 24-70mm f/4 S and Z 85mm f/1.8 S, which have varying filter threads of 82mm, 77mm and 67mm. Once you've contracted the blades of the RevoRing (best done by pinching the VND+CP filters in your right hand and twisting the RevoRing in your left), it can be held in one hand before it's offered up and released onto the lens you intend to use.
This isn't so easy if you're wearing thick winter gloves so if you plan on working in cold environments you'll either want gloves that allow finger access or are the fold-back mitten type. Both filters are smooth to rotate when working from behind the camera. With the circular polariser offering marginally more resistance than the variable ND filter I was able to identify which was which by feel alone.
The polariser filter does a fine job of doing what a polariser should do, which is to eliminate reflections from water and shiny surfaces, as well as enhance vibrancy. As for the variable ND, this was put to good use to create several long exposures and use fast lenses wide-open in bright conditions.
It operates between its minimum and maximum setting with a short quarter-turn throw, however users should be aware that it isn't immune to the dark cross effect that is common with variable ND filters. Backing off the maximum density a little can help remove this. Pairing the 67-82mm RevoRing with the Nikon Z7 and Z 14-30mm f/4S allowed me to shoot as wide as 15mm without introducing vignetting.
H&Y RevoRing VND+CPL filter: Verdict
Combining a variable ND with a circular polariser to create a two-in-one filter isn't something new, however it's the way that it's paired with the RevoRing that's the clever part and what makes it totally unique. Being able to take the RevoRing out of its supplied neoprene case and mount it to a multitude of lenses quickly and conveniently overcomes the need for carrying multiple filters and stepping rings.
It won't be ideal for everyone as it can't be attached to wide-angle lenses that have fixed lens hoods and doesn't let you drop in graduated ND filters to darken skies like you can with a square filter system, but for stills photographers and videographers who are more concerned about using a variable ND and polariser that can literally be taken off one lens and mounted to another lens with a different size filter thread in a matter of seconds, it sure ticks the boxes and is worth a closer look.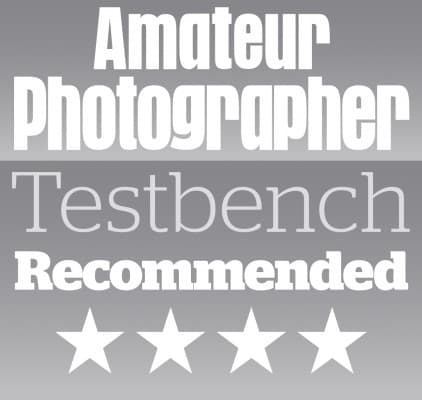 Also consider: The RevoRing adapter
The RevoRing in adapter form can fit any lens with filter thread sizes between 37-49mm, 46-62mm, 52-72mm, 67-82mm or 82-95mm, accommodating 52mm, 67mm, 77mm, 82mm and 95mm screw-in filters respectively. The price of the RevoRing variable adapter depends on the size that you choose.
The smallest RevoRing variable adapters with variable lens thread ranges of 37-49mm and 46-62mm cost £34. The RevoRing with variable lens thread ranges of 52-72mm and 67-82mm cost £38, with the largest 82-95mm example costing £43.