Whenever a new camera is announced, we like to bring you our first impressions as quickly as possible. But normally we don't give smartphones this kind of coverage, as there's still a perception that they're not 'proper' cameras. However it's becoming increasingly obvious that the technology in the latest phones is improving in leaps and bounds, making them increasingly interesting photographic tools. As a result, more and more serious photographers now use smartphones as their carry-everywhere cameras. When you next come to upgrade your phone, it makes sense to get one with as good a camera as possible.
Huawei's latest offering, the P20 Pro, is probably the most interesting smartphone camera yet. Not only is it the first such device to use three camera modules, it's co-developed with a 'proper' camera company – Leica no less. It also includes some seriously clever new technologies that we might perhaps see adopted by conventional cameras in the future.
The P20 Pro's main camera pairs a 28mm equivalent f/1.6 wideangle lens with 40MP 1/1.7in colour sensor, that's both larger and considerably higher resolution than those used in other phones. But it also adds in a 70mm telephoto lens with an 8MP sensor, along with the firms' trademark 20MP monochrome camera module, which is great for lovers of black & white photography. By default, image files are output at an eminently sensible 10MP resolution.
Huawei has also included its built-in artificial intelligence technology, with the phone using the Kirin 970 processor that includes a 'Neural Processing Unit'. The idea is that this can work faster and smarter than conventional processors, which not only speeds up the device, but also conserves power. The firm claims that the 4000mAh battery should last well over a day's use.
One main aim of AI is apparently to bridge the skill gap between casual users and professional photographers, helping even novices get good results. The device can supposedly recognize over 500 scenarios in 19 categories – including portrait, food, close-up, or even dogs –and aim to optimise the image processing for each. It can even offer simple compositional tips, such as to place the horizon of a landscape one-third of the way up the frame.
Unlike conventional cameras, photos from the P20 Pro aren't made using just single exposure from one sensor. Instead the device combines information from multiple exposures, potentially using all three camera modules. As a result the firm claims to offer up to 5x zoom with minimal loss of quality. This multi-exposure approach also allows the use of some interesting computational photography tricks.
One of the most exciting innovations is Huawei's 'AI Image Stabilisation' (AIS), which combines both electronic and optical image stabilisation. The result is a Handheld Night Shot mode that allows shooting at shutter speeds of up to 8 seconds while still giving sharp results. This is attained by taking a series of short exposures, aligning them and adding them all together to give a single image. You can actually watch the exposure build up on the screen as you shoot, and in my first trials it has worked remarkably well. This is a trick that makes so much sense we'll surely be seeing it appear in many more devices in future – the key is getting the processing power to do it in real time. AIS also gives remarkable stabilisation of hand-held video.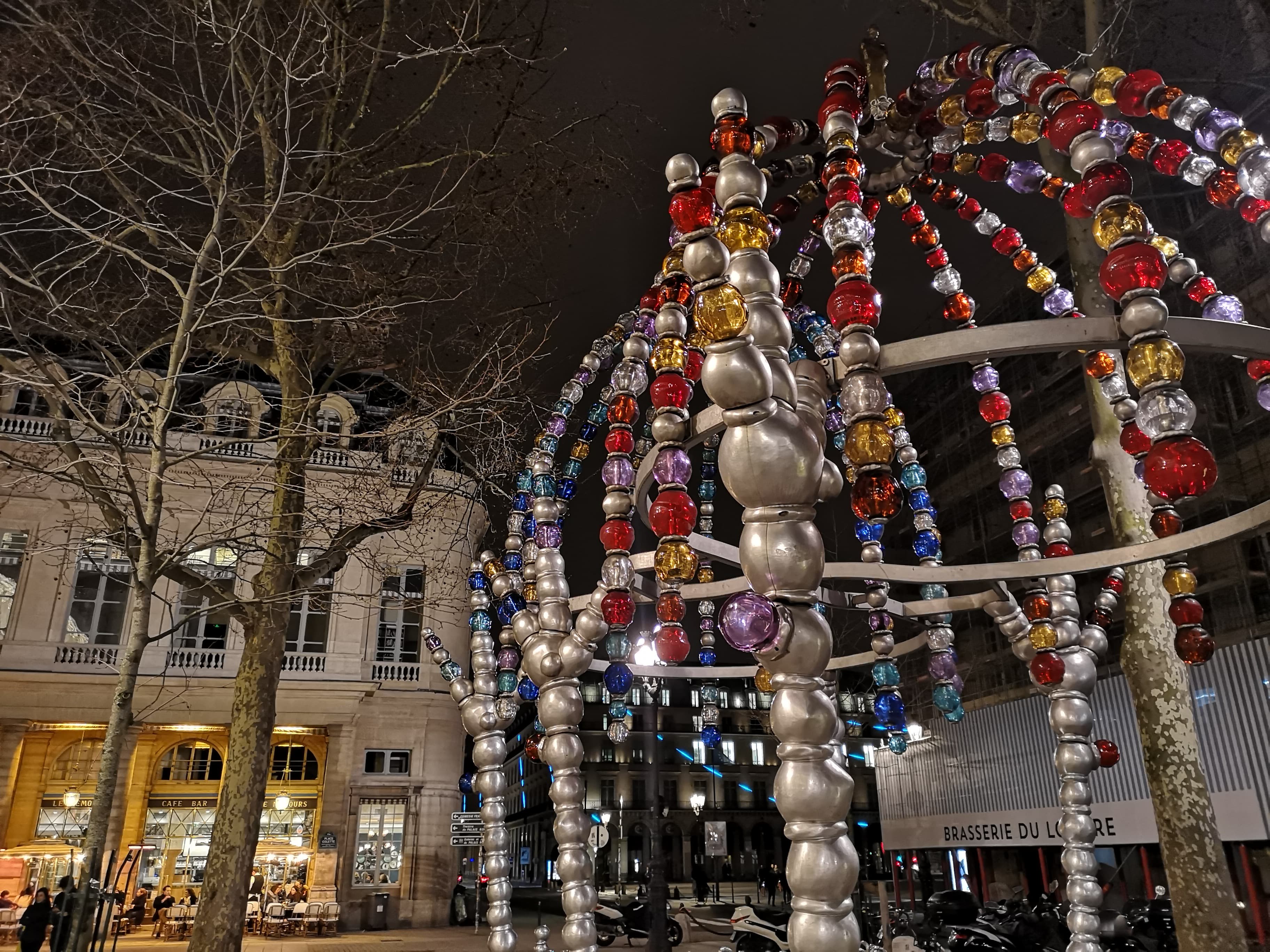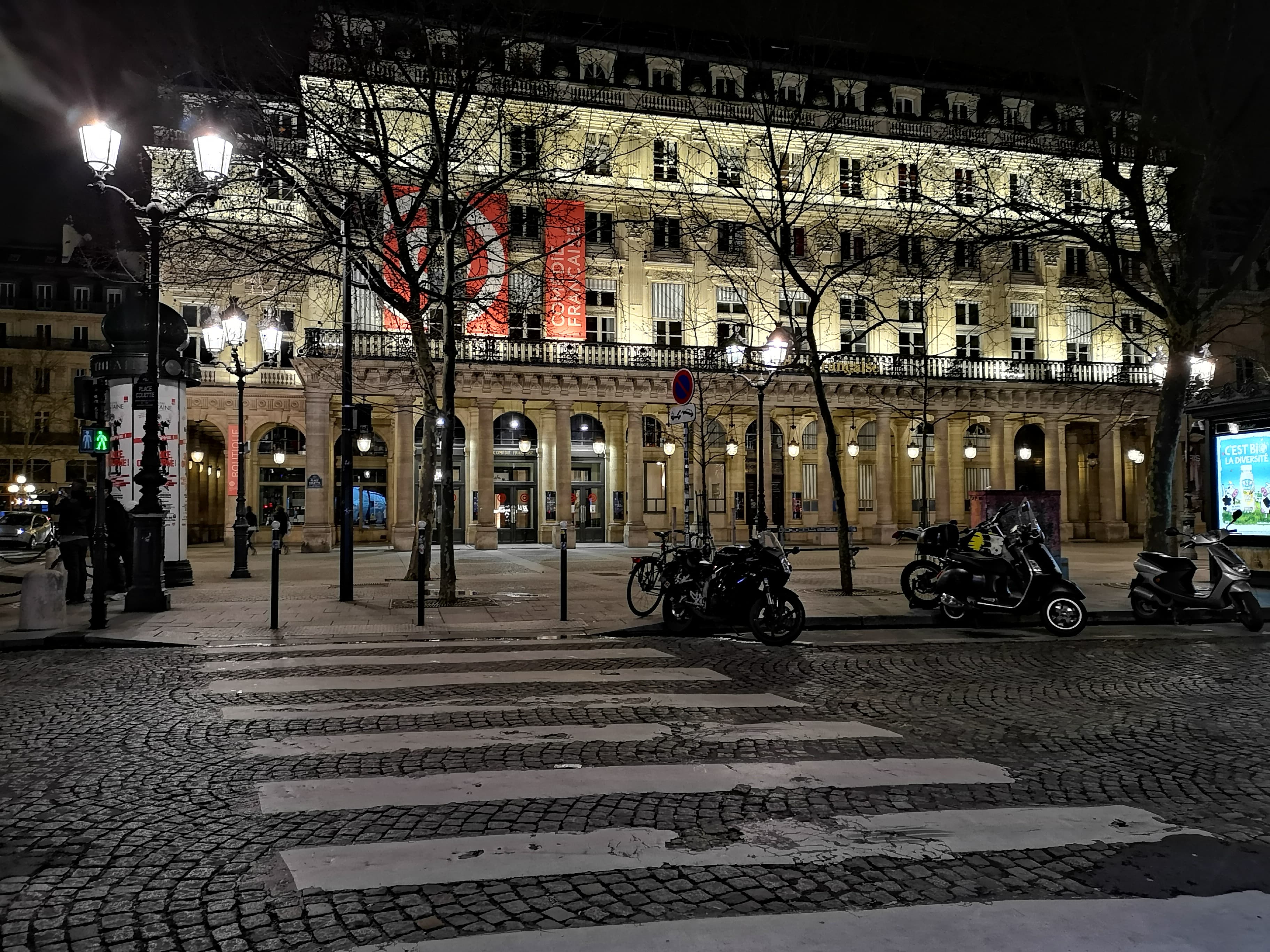 Other applications of artificial intelligence appear in playback. Huawei says the phone will be able to automatically apply around 100 tags to describe your images, making it easier to search through your photos. It will even attempt to identify your best shots, not just technically, but aesthetically, and highlight them in the gallery app.
Crucially, the P20 Pro is also a very attractive device. Its glass-and-metal body has smoothly curved edges, and despite the large 6.1in screen size, can be held comfortably in one hand. It's waterproof to the IP67 specification, meaning it should survive immersion on shallow water for 30 minutes. The screen covers almost the entire front face of the device, with a now-fashionable 'notch' for the front camera. Security comes from a front-mounted fingerprint scanner, and face unlock is also available. Four colour options are available: Black, Midnight Blue, and very attractive metallic gradient finishes known as Pink Gold and Twilight.
First Impressions
I was very impressed by the Huawei Mate 10 Pro when I reviewed it at the end of last year, and the P20 Pro takes another step forward. The whole multi-camera computational photography approach might seem alien to traditionalists, but helps you get decent pictures in difficult situations with the minimum of effort. Meanwhile the dedicated mono camera adds an extra dimension of creativity. I'll be taking a detailed look at what this device can do in the near future.