HandeVision Ibelux 40mm f/0.85 review – Introduction
There are lenses with fast apertures and there are lenses with incredibly fast apertures. The HandeVision Ibelux 40mm f/0.85 falls into the latter category and holds the title of being the world's fastest lens in production. Faster than Leica's 50mm Noctilux-M ASPH f/0.95 and the series of f/0.95 optics Voigtländer produces for Micro Four Thirds, this Ibelux 40mm f/0.85 is an ultra-bright manual focus lens that's available in four lens mounts.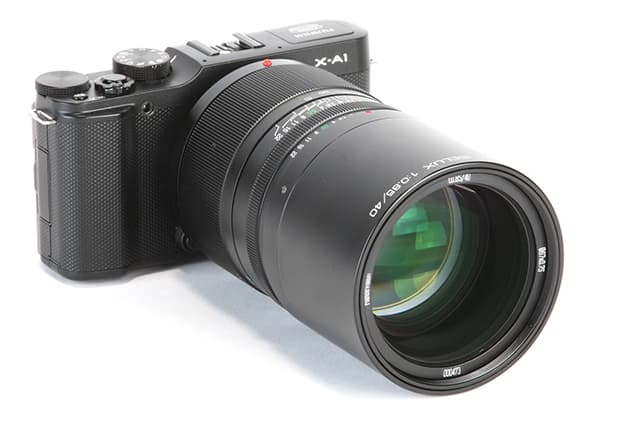 Catering for Micro Four Thirds, Sony E-mount, Fujifilm X mount and Canon EOS M mount, it provides a 35mm-equivalent focal length of 80mm when it's attached to Micro Four Thirds cameras and is equivalent to a 60mm lens when it's paired up with cameras that enforce a 1.5x multiplication.
Being half a stop faster than a f/1 lens and one third of a stop faster than lenses with an f/0.95 maximum aperture, it'll appeal to those who'd like the option of shooting as fast as possible in low light, as well as those who'd like to explore its incredibly shallow depth-of-field capabilities. Before we analyse our lab results and real-world findings, let's find out some more about this intriguing optic.