Fujifilm X100T Review – Introduction/Features
At a Glance
16-millon-pixel, APS-C X-Trans CMOS II sensor
35mm (equivalent) f/2 lens
ISO 200-6400 (raw), 100-51,200 (JPEG)
Advanced hybrid viewfinder with 2.36-million-dot EVF
3in, 1.04-million-dot LCD
1/32000sec max shutter speed
Price £999
It is a little over four years since Fujifilm first showed off the X100 premium compact, which marked a distinct change in direction (and fortune) for the company. With its unique hybrid optical/electronic viewfinder, traditional control dials and classy good looks, not to mention excellent image quality, the X100 quickly established itself as a favourite among enthusiast photographers.
In its original incarnation, the X100 was distinctly quirky and buggy, but Fujifilm applied its kaizen philosophy of continuous improvement, releasing a series of major firmware updates that transformed its usability. The second version – the X100S – added Fujifilm's unique X-Trans CMOS sensor, and a number of other hardware updates bringing much-needed improvements in speed and operational performance.
The X100T (T for 'Third') continues the process, with a range of control refinements to improve the shooting experience, and bring the camera more into line with the company's X-system compact system cameras. Yet perhaps the most interesting update is its advanced hybrid viewfinder, which allows an electronic view of the subject to be projected into the lower-right corner of the optical viewfinder, giving a handy visual check of correct focus during shooting.
Fujifilm X100T Review – Features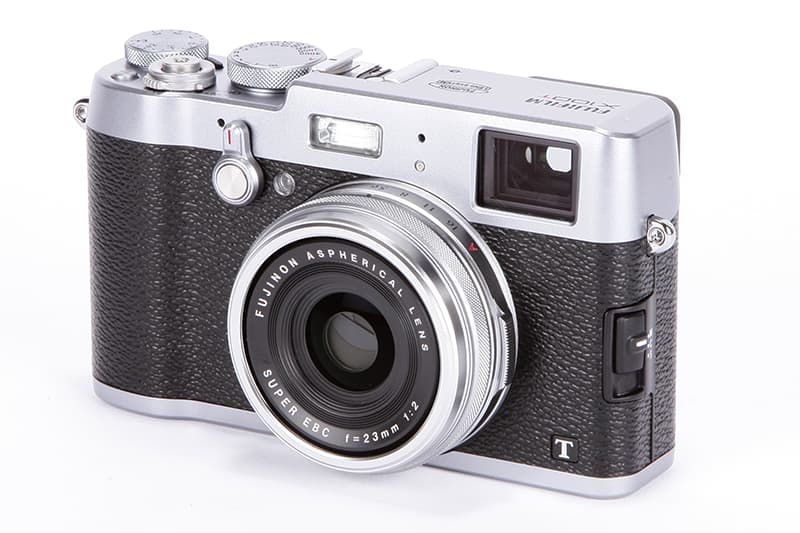 While the X100T gains plenty of changes over its predecessor, its imaging core remains the same. So it has a 23mm f/2 lens (equivalent to 35mm on full frame) and a 16.3-million-pixel, APS-C size X-Trans CMOS II sensor.
This chip eschews a conventional Bayer-pattern colour filter array in favour of Fujifilm's own semi-randomised arrangement, which reduces the sensor's susceptibility to giving false colour artefacts. This in turn allows the elimination of the optical low-pass filter that's conventionally used to counter moiré effects.
The sensor also has phase-detection elements in its central region to assist with autofocus. An X-Trans processor completes the package.
A sensitivity range of ISO 200-6400 is available for raw shooters, with an expanded range of ISO 100-51,200 if you're happy to shoot only JPEGs. As the expanded ISOs are those most likely to benefit from careful processing (ISO 100 due to limited highlight range, ISO 12,800-51,200 due to noise), this decision looks rather strange.
The X100T re-purposes the top-plate Fn button to operate movie recording by default, but I changed it back to set ISO, as on previous models.
The X100T includes an excellent auto ISO set-up, which allows you to set maximum and minimum ISO sensitivities, along with a minimum shutter speed you're happy to use. This means you can leave the camera set on auto ISO for handheld shooting and forget about it.
I allowed the camera to use the full raw ISO range, and set a minimum speed of 1/80sec to minimise blurring from camera shake or subject movement. Auto ISO is also available in manual-exposure mode and now takes into account the exposure-compensation setting, which gives a really useful method of shooting.
One useful Fujifilm feature is the dynamic range setting, which allows you to expand the highlight dynamic range before detail clips to white. The DR 200% setting adds an extra stop, and DR 400%, 2 stops. The penalty is that each imposes a higher minimum sensitivity setting – ISO 400 for DR 200%, and ISO 800 for DR 400%, which inevitably reduces image quality a little. Personally, I use DR 200% in high-contrast conditions and tend to avoid DR 400%.
Colour output can be controlled using Fujifilm's film-simulation settings. In addition to the familiar Provia, Velvia and Astia options (the latter being my personal favourite), the X100T gains Classic Chrome, which looks rather like Kodachrome.
A couple of more-muted Pro Neg settings are optimised for accurate skin tones when shooting portraits, and several monochrome options are on offer too.
Continuous shooting is available up to 6 frames per second, which is more than adequate given the fixed 35mm-equivalent lens. The X100T has a small built-in flash, along with a hotshoe to attach more powerful units.
As is now almost obligatory, it also has Wi-Fi for connection to a smartphone or tablet, allowing both remote control of the camera and easy image sharing. Fujifilm's implementation is quick and easy to set up, and works reliably.
Fujifilm X100T Review – Viewfinder and LCD screen
The unique selling point of the X100 series has always been its optical/electronic hybrid viewfinder. This combines a direct-vision optical viewfinder with an electronic display, and the user can select between the two by flicking a switch at the front of the camera. Uniquely, the EVF can project detailed exposure information into the optical finder, including such things as a live histogram and electronic level display.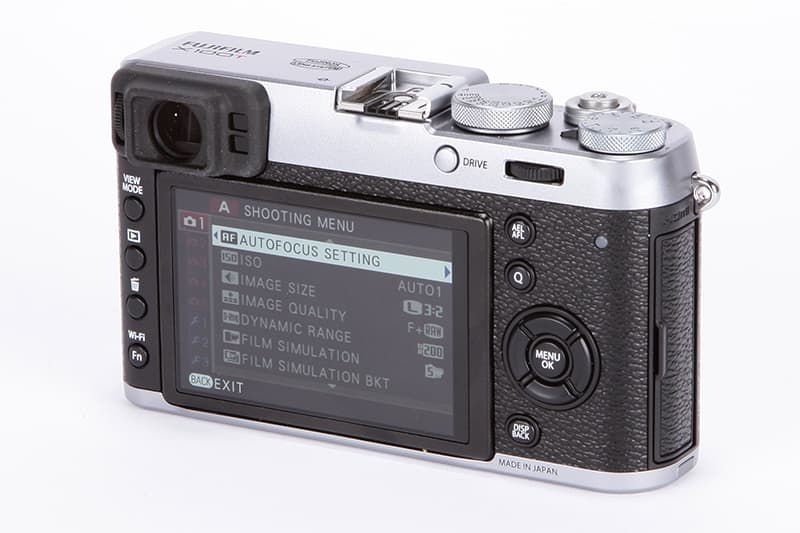 The X100T improves on previous iterations in several ways. It can now display an electronic view of the subject in the lower right corner of the optical viewfinder, allowing confirmation of focus. In manual focus mode this can be magnified, and combined with a peaking display or Fujifilm's unique Digital Split Image display. This allows accurate manual focus using the optical finder, bringing the X100T's shooting experience closer to traditional rangefinder cameras.
Viewfinder information displays have been refined to match the X-T1's, and most importantly the focus-distance indicator is much less intrusive than before and no longer interferes with composition.
When shooting using the excellent electronic viewfinder, the information display rotates when you turn the camera to portrait format – oddly, though, this doesn't happen with the optical finder or LCD. The X100T's 3in, 1.04-million-dot LCD is also a huge improvement over the previous generations' 460,000-dot display, and has a 3:2 aspect ratio to match the sensor.
These three viewing options all complement each other nicely. The optical viewfinder gives the same sense of immediacy and connection with the subject that rangefinder users value, while the electronic finder allows for more accurate composition and previewing of the final shot.
The LCD has similar benefits to the EVF, but lets you shoot with the camera away from your eye, which can be more discreet and less intimidating to subjects. The ability to switch seamlessly between these options, with no major change in camera behaviour, is a real advantage for the X100T.
Fujifilm X100T Review – Build and Handling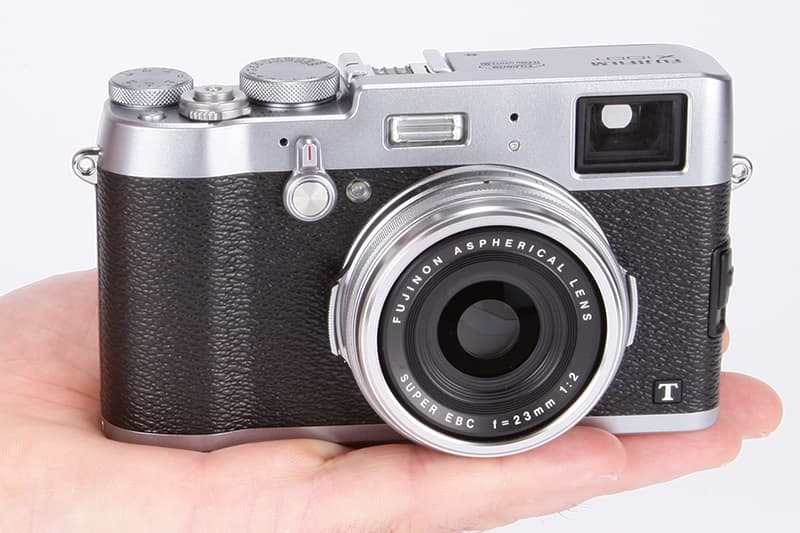 At around £1,000, the X100T is clearly a premium product, and in terms of build quality it doesn't disappoint. It uses a magnesium-alloy body shell, and the metal control dials are all superbly finished. This camera is a beautiful object that begs to be picked up and used.
The handling is excellent, too, and a clear advance over previous generations. The aperture ring now has clicks at every 1/3-stop step, eliminating the need to set intermediate values using a fiddly rear controller. The exposure-compensation dial offers a wider adjustment of ±3 stops, and the live histogram in the viewfinder effectively eliminates any guesswork in setting it.
If I have a criticism, it's that the small circular buttons on the back of the camera are, like on the X-T1, now a little fiddly to operate. Functionally, I prefer the larger buttons on the previous models.
For me, one major improvement is the ability to assign the D-pad on the camera's back to directly move the focus area around the frame. I find this helps in really making the most of the camera's optical viewfinder, especially with the visual focus check now available. There's little penalty in setting it, as two of the settings otherwise accessed by these keys are available on the onscreen Q-menu.
The only problem lies in macro mode, which has to be re-assigned to another Fn key if you want to be able to access it without diving into the menus. The macro function now also works as a toggle – pressing the button enters the mode without any further confirmation required. This makes it quicker to access, but also much easier to turn on inadvertently. This is undesirable, as the macro mode slows down autofocus, and disables the optical viewfinder. Oddly, while the Q-menu is now user-customisable, macro mode isn't one of the available options.
Fujifilm X100T Review – Performance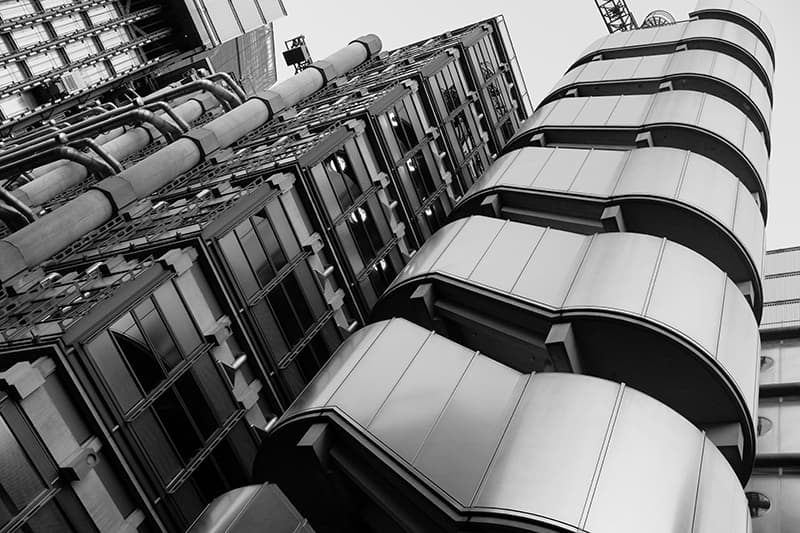 See our full gallery of Fujifilm X100T sample images
According to Fujifilm, the X100T gives the same image quality as the X100S, and after shooting with it for a while I see no reason to disagree.
The lens is unchanged, and that's (mostly) a good thing, as it's a generally very capable optic. It gets a little soft at closer focus distances and large apertures, but if you're shooting portraits this is, if anything, flattering. For macro work, though, it's advisable to stop down to f/4 at least if you're after any kind of sharpness.
However, the lens is extremely prone to veiling flare with bright light sources just outside the frame, which means it's advisable to obtain and shoot with a hood, which requires a screw-on adapter ring. Fortunately, less expensive third-party clones of Fujifilm's £70 solution can be bought online.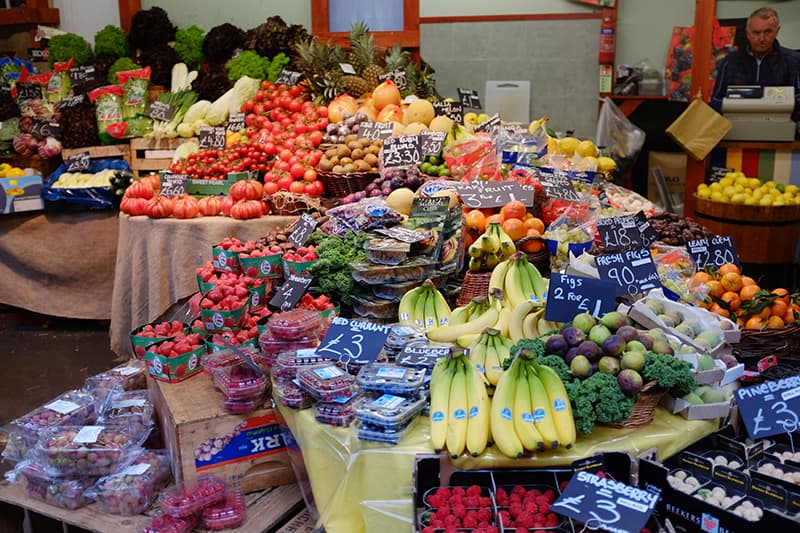 The camera's JPEG colour output is, like other Fujifilm models, very attractive. Auto white balance tends to err towards the cool side, although rarely to an unpleasant degree. The various film-simulation modes give a choice of colour looks for different subjects, and if you shoot raw, the camera's built-in converter lets you tweak your pictures after shooting without even needing a computer.
High ISO performance is pretty impressive, too. You have to look closely to tell ISO 1600 from ISO 200, and the camera produces perfectly good-looking images at ISO 3200 and 6400 too. In particular, it does a good job of maintaining its attractive colour signature, although some detail is inevitably lost to noise. Things do go awry at the extended settings of ISO 12,800 to 51,200, and sadly you can't record raw files at these sensitivities to apply your own processing afterwards, either. Despite this, with ISO 6400 and an f/2 lens, the X100T can still be shot handheld in pretty low light.
The X100T is also capable of recording video in full HD 1920×1080 resolution at up to 60fps, with full manual control over exposure and the ability to attach an external microphone. However, the quality of footage, which has never been a strong point of the X-Trans sensor, is pretty poor, and the lack of any image stabilisation means that handheld footage is disturbingly jittery.
By default, recording is initiated using the top-plate Fn button, and after a couple of trial recordings I reset this to ISO and forgot about it. If you have any serious interest in video, there are vastly better options available – perhaps most obviously the 4K-capable Panasonic Lumix DMC-LX100.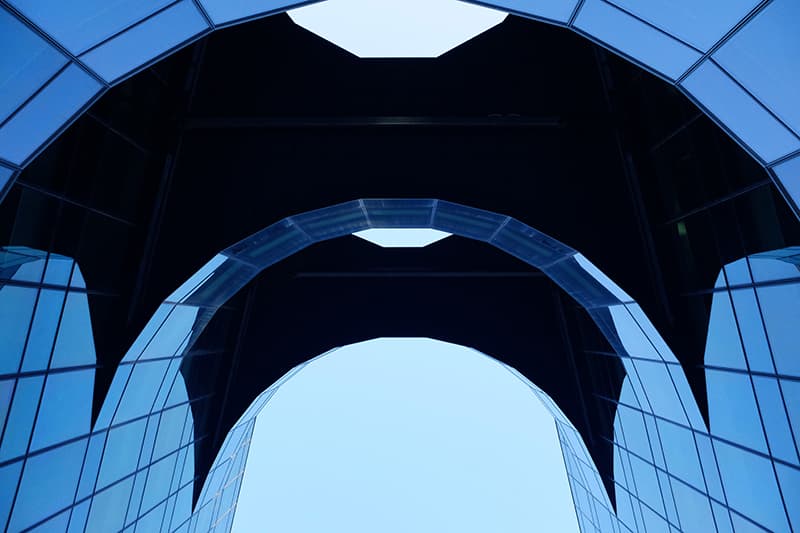 Fujifilm X100T Review – Autofocus
One aspect of the X100T that is starting to look a bit dated is its autofocus. The lens focuses by moving back and forwards within the outer barrel, in contrast to most modern systems that use internal focusing. The result is that it's noticeably not as fast as the best of its peers, such as (again) the Panasonic Lumix DMC-LX100. To be fair, most of the time it's fast enough, but it's not a great choice for moving subjects.
Autofocus speed may not be the X100T's strength, but it shines in terms of accuracy. The AF system offers 25 focus points when shooting through the optical viewfinder, and it's possible to get the camera to display a parallax-corrected AF frame through the viewfinder after focusing, to help check it's aiming in the right place.
When shooting with the EVF or LCD, 49 focus points are available across almost the entire frame, and the size of the focus area can be adjusted in five steps to suit the subject.
Fujifilm X100T Review – Image Quality
The X-Trans CMOS sensor does away with an optical low-pass filter, and can resolve an impressive amount of detail without being prone to unpleasant artefacts. This is shown in our tests, with the camera making full use of its 16-million-pixel resolution, recording impressive amounts of detail even at high ISOs. Indeed settings up to ISO 3200 are very usable indeed, although some fine low-contrast detail will be lost.
Dynamic range is pretty good at low ISOs, and the sensor continues to perform well as the sensitivity is increased. The camera's DR settings are on hand to make best use of this, by helping the user avoid highlight clipping in high-contrast lighting.
One area where the X100T excels is in its JPEG colour rendition. In the default 'Provia / Standard' mode it delivers attractive, true-to-life colours, and other settings deliver different, but still generally well-judged palettes. Auto white balance can err towards the cool side, although rarely to an unpleasant degree.
Images from the X-Trans sensor tend to look different at the pixel level from conventional Bayer sensors, and some Raw converters handle the files better then others. So it's worth experimenting in order to find a program that best suits your needs.
Resolution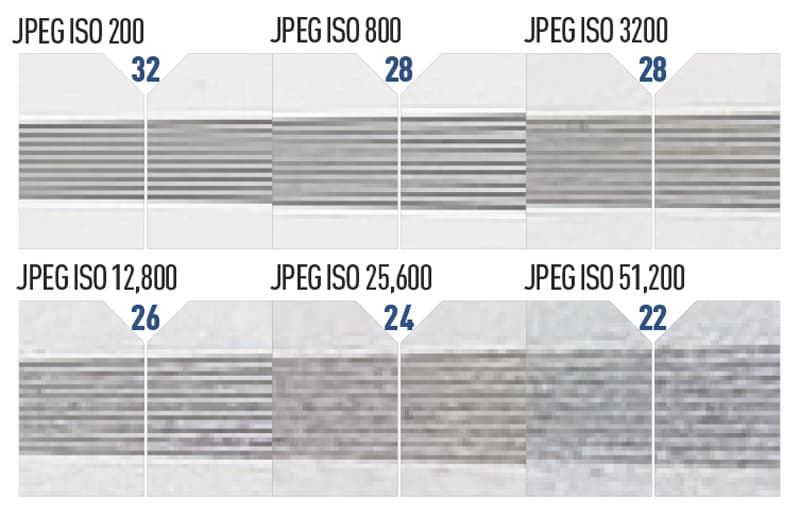 The X100T resolved a maximum of around 3200 l/ph on our Applied Imaging test chart, which is about as much as its 16MP sensor could theoretically achieve. There's some false detail at higher frequencies, but nothing visually troublesome. Resolution falls as the sensitivity is increased, to ca. 2800 l/ph at ISO 800, and 2600 l/ph at ISO 3200. At the three highest settings (only available in JPEG mode) resolution deteriorates quickly. These tests were shot at the lens's optimum aperture of f/5.6.
Dynamic Range
The X100T only records Raw files from ISO 200 to 6400, so these graphs cover a relatively limited sensitivity range. The X-Trans CMOS delivers very creditable results, with a peak dynamic range of 12.2 EV at ISO 200 according to our Applied Imaging tests. What's impressive, though, is how well DR is maintained at higher sensitivities, with 10.1 EV at ISO 3200 promising very usable images. Even ISO 6400 should be fine for less-critical purposes, although shadow noise is likely to become more obvious.
Colour
This 3D graph compares the colour shift from the reference colour to the photographed chart: the higher the peak, the greater the shift from the original. In the default JPEG setting, the X100T shows a relatively neutral  colour rendition, but saturation is increased somewhat across the board, giving attractive-looking images.
Fujifilm offers extensive colour controls – additional 'Film Simulation' modes include Velvia / Vivid for a much more saturated, punchier look, and Astia / Soft which gives slightly more muted colours. Additional 'Pro Neg' modes are optimised for portrait shooting.
Colour output can be further fine-tuned to your taste, either in the menu or during in-camera Raw development.
Noise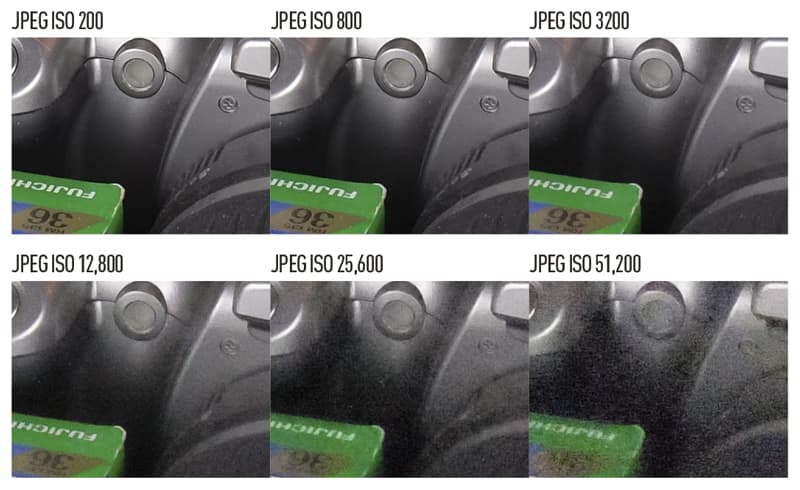 The images above have a resolution of 300ppi, reflecting a high-resolution print. The X100T gives sharp, detailed images at base ISO, and its image quality holds up very well to ISO 1600 at least. There's an increase in noise if you look closely, but both colour saturation and fine detail is maintained well. Shadow detail starts to degrade at ISO 3200, but even so both it and ISO 6400 are still acceptable.
Image quality deteriorates at the top three, JPEG-only settings, and while ISO 12,800 is just about usable, ISO 25,600 and 51,200 are best left alone.
Adobe Camera Raw was unable to open the X100T's files at the time of writing, so we examined them in Fijifilm's Raw File Converter EX. Again, this showed excellent results at ISOs up to 1600, but lower quality at ISO 3200 and 6400.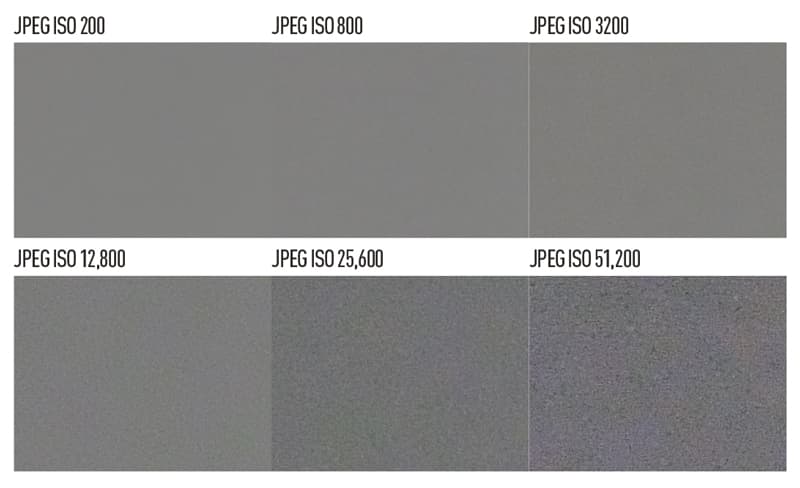 The grey-card images above are JPEG files shot with the X100T's default noise reduction and colour settings applied. The images are presented at 300ppi to reflect the noise that would be experienced when printing.
We see very clean images at ISO 200, and while some luminance noise appears at ISO 800, you won't really see it in print. Noise is still mostly well-suppressed at ISO 3200, but a little low-frequency colour blotching starts to appear. This is amplified at higher ISOs, and while ISO 12,800 isn't terrible, the two highest settings show it clearly.
Fujifilm X100T Review – Verdict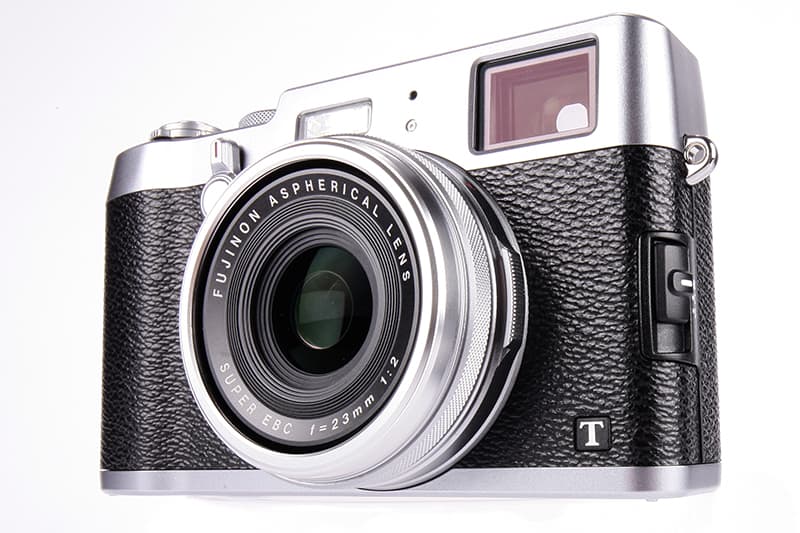 With the same lens, sensor and image processor as its predecessor, it might be tempting to dismiss the X100T as a mere cosmetic update, designed as much to allow retailers to place a 'new' tag on an old product as anything else. Indeed, at first glance it does little to dispel that impression, as it looks very much like the X100S and indeed X100 before it, but to think this would be to miss the point entirely.
The X100T is as significant an update as the X100S was over the original model. Fujifilm has applied everything that it has learned from its X-system compact system cameras and ironed out all the handling quirks that beset the previous models. The result is a camera that just works, and does so really well.
All the little changes add up. Aperture setting in 1/3-stop increments, 3-stop exposure compensation, optional direct AF area setting via the D-pad, manual-focus check in the OVF, improved viewfinder displays – all these have a positive effect on the shooting experience. Add in the small refinements like Wi-Fi and USB charging capability, and the X100T just becomes a much more serious and versatile tool.
With all the best bits of the previous versions left intact – the intuitive dial-led handling, excellent image quality, and unique hybrid viewfinder (not to mention stunning good looks) – the X100T is a hugely capable camera that's really enjoyable to use. It now faces very stiff competition from the Panasonic LX100, but if you can live without a zoom and aren't overly concerned with video, it's very difficult to beat.
Fujifilm X100T Review – Full Specification