Fujifilm X-T20: Introduction
At a glance:
24.3-million-pixel APS-C X-Trans CMOS III
ISO 200-12,800 (100-51,200 extended)
325-point or 91-point hybrid AF
Up to 14fps continuous shooting
3in, 1.04-million-dot touch screen
4K video
£799 (body only)
After refreshing the premium end of its X-series lineup with the award-winning X-Pro2 and X-T2, Fujifilm has focused on the consumer segment of the market again by introducing its successor to the X-T10. The original idea of utilising a subset of the X-T1's features and offering it in a smaller body at an affordable price always looked like it would be a recipe for success. The X-T10 turned out to be an excellent entry point for amateurs and aspiring enthusiasts who wanted their first mirrorless camera to bestow the charm of Fujifilm's X-series styling with full manual control and a generous helping of buttons and dials.
We shared a lot of love for the X-T10, but when Fujifilm began rolling out their latest flagship models with a new 24.3-million-pixel X-Trans CMOS III sensor, we guessed it wouldn't be too long before the X-T10's successor received similar treatment. In the same way the X-T10 inherited technology from the X-T1, the X-T20 exudes some of the powerful features and functionality from the X-T2. Something that came as a slight shock however is its price. The X-T20 is £300 more than the X-T10 was at its time of launch, which asks serious questions about whether it still represents excellent value.
Fujifilm X-T20: Features
Looks can often be deceiving and there's much more to the X-T20 than first meets the eye. Lurking beneath its high-shouldered body lie a number of refinements that are intended to give it mass market appeal with aspiring photographers who'd like to improve their skills. At the heart of the X-T20 is the same 24.3-million-pixel X-Trans CMOS III chip as used in other X-series models such as the X-Pro2 and X-T2. Though it's not uncommon to see sensor technology filtering down to other cameras in a manufacturers lineup, this is the first time on a double-digit X-T series model we're given the opportunity to shoot in raw right through the ISO range and not be restricted to raw format recording between ISO 200-6400 like we were on the X-T10. The sensitivity range on the X-T20 spans ISO 200-12,800 and there's the option to expand it to ISO 100-51,200.
By inheriting Fujifilm's latest X-Processor Pro imaging engine, the X-T20 is able to spring to life in a slightly hastier 0.4secs. It has a shutter lag of 0.05sec and a shooting interval time of just 0.25secs. The continuous shooting speed remains at a brisk 8fps, however if you switch from the mechanical shutter to the camera's electronic shutter it's possible to rattle out a faster continuous burst at a rapid 14fps. As we've seen on some previous X-Series models, the mechanical focal plane shutter has a 1/4000sec limit whereas the electronic shutter allows you to shoot up to 1/32,000sec.
The X-T20's hybrid autofocus system is brought bang up to date with a larger phase detection AF area and updated algorithm delivering an acquisition speed of 0.06sec. The number of focusing points has been increased from 49 in the X-T10 to 91 points – expandable to 325 – with the central area of 49 points using phase-detection AF pixels. Contrast-detection points are employed outside this area and there's the usual single point and Wide/Tracking AF area modes to choose from, not forgetting Zone AF, which gives users the option to select between a group of 3×3, 5×5 or 7×7 AF points on a 7×13 grid. Much like the X-T2, single and continuous AF modes are selected from the front of the body and you also get five custom AF-C modes to enhance focus tracking when shooting moving subjects. The difference between the X-T20 and X-T2 is that you can't manually adjust the tracking sensitivity, speed tracking sensitivity or zone area switching to create your own custom AF-C preset.
So what else is new? Turning to the rear of the camera reveals the X-T20's 3in, 1.04-million-dot screen. Increasing the resolution from the 3in, 920k-dot screen of old is one area of improvement, but it's the way it supports touch functionality that's the big talking point – a feature its senior relative, the X-T2, doesn't even have. With the touch screen activated you're given the option to control the position of the focus point or fire the shutter in shooting mode, while in playback mode you can use finger gestures like you would on a smartphone or tablet to scroll through shots and magnify images. What the touch screen doesn't allow you to do is navigate the main menu or select options from the camera's quick menu.
The X-T20's centrally positioned electronic viewfinder is the same 2.36-million-dot OLED unit previously seen on the X-T10, but differs slightly from the X-T2 in the way it has a 0.62x magnification as opposed to 0.77x. It provides dioptre adjustment and an eye sensor that can be used for automatic switching with the rear screen. The displayed information in the EVF rotates depending on your shooting orientation and there's a view mode button to switch between LCD only, EVF only or the eye sensor.
Elsewhere, you're provided with access to the Acros black & white simulation modes that weren't available on the X-T10, and for the second time on an X-series model there's the option to record 4K UHD video (3,840×2,160 pixels) at 30, 25 or 24fps for a maximum duration of 10 minutes. Full HD (1,920×1,080) at up to 60fps is also on offer using the full width of the sensor, with the bit rate for 4K and full HD standing at 100Mbps. Unlike the X-T2, which has a 3.5mm stereo microphone and two SD card slots, the X-T20 holds onto its 2.5mm microphone port and single SD card slot.
Fujifilm X-T20: Touchscreen operation
We've been patiently waiting for Fujifilm to roll out touchscreen operation across its range of X-series models ever since they tempted us with it on the X70. We half expected to see a touchscreen introduced to the X-T2, but Fujifilm decided to leave it out in what we always presumed was a move to keep the price of the camera competitive and below £1500. Implementing touchscreen technology into a camera doesn't come cheap to either the manufacturer or the consumer, and although the X-T20's touchscreen may not be as advanced as some, it's most certainly a contributing factor to it being more expensive than the X-T10.
In terms of its operation, the X-T20's touchscreen is rather basic. You can select from four touchscreen modes via a small icon on the screen itself or from the bottom of the AF/MF settings in the main menu. Touch shooting fires the shutter when your finger comes in contact with the display. Touch AF is used to acquire focus quickly where you want it, whereas Touch Area repositions the AF point but doesn't automatically focus in this new area. For those who don't want to use it, it can also be switched off. In playback mode you can swipe your finger across the screen to scroll from shot to shot or pinch and zoom to inspect sharpness and detail at closer magnification.
Fujifilm X-T20: Build & Handling
If someone told you to shut your eyes before placing the X-T10 and X-T20 down in front of you, you'd have great difficulty identifying new from old. Fujifilm has stuck to the belief that if there's nothing wrong with the design there's no reason to change it.. The nicely sculpted handgrip, prominent rear thumb rest and grippy rubberized coating provide a very satisfying feel in the hand for such a small camera. Although a battery grip isn't available for the camera like there is for the X-T2, an optional metal handgrip can be purchased separately for £89. This accessory has been well though through. It has a cutout to allow fresh batteries and memory cards to be inserted without have to remove it completely and best of all it adds a bit more bulk to the camera for users with large hands or those who plan to use heavier lenses.
Fujifilm hasn't skimped on build quality – something we commented on when we reviewed the X-T10 almost two years ago. The die-cast magnesium-alloy top and base-plates offer reassurance that it'll survive serious use and smaller details like its engraved metal dials insinuate it's made to last. It's a camera that'll endure the occasional knock and bump along the way, but it's not constructed to the same professional standard as the X-T2 so users shouldn't expect to use it in a persistent rain shower without damaging it. When you pick it up and compare it side by side with the X-T2, its shallower grip and weight difference are obvious, but overall it must be said there's little to fault regarding the fit and finish.
In typical Fujifilm X-series fashion the body is based around traditional analogue controls. The shutter speed dial is positioned alongside an exposure compensation dial, with the on/off switch located in-between. Those with an eye for detail may notice a few minor differences to the top plate. A new function button replaces the movie-record button, which has since been moved to the drive dial, and there's a new 'C' setting on the exposure compensation dial. This allows users to take up to +/-5EV control using the front scroll dial and check what it's set to via a small exposure scale that's presented on the left edge of the screen and EVF.
Newcomers to the X-T20 have the option to flick the camera into a fully automatic SR Auto mode using a lever switch that's located around the shutter speed dial. Those who'd prefer to take manual control of exposure settings will find that the aperture is usually set via a ring on the lens, but some Fujinon lenses lack this control, including the XC 16-50mm Mark II, which is the £200 cheaper alternative to choosing it with the XF 18-55mm f/2.8-4 R LM OIS kit lens. When you're not presented with an aperture ring on a Fujinon lens you're required to use the front control dial, which can also be depressed to toggle between aperture and exposure compensation when the latter is set to its 'C' setting. So you know which you have it set to, a blue semicircle is indicted above the f-stop and exposure compensation icons, both on the status screen and shooting display.
To operate the camera in shutter priority mode you can either rotate the shutter speed dial when the lens is set to its 'A' setting or set the shutter speed dial to its T position, which allows you to set a value anywhere between 1/32,000sec-30secs using the rear scroll dial. If you're left wondering why you can't increase the shutter speed beyond 1/4000sec with the shutter speed dial in its T position, it'll be because the shutter type is set to the mechanical shutter. You'll want to make sure it's set to the electronic shutter or mechanical and electronic option.
With less physical space on the top plate, the X-T20 lacks a dedicated ISO dial. The good news is that you're given an excellent level of personal customisation and it's possible to reposition ISO to where you want it from the quick menu or alternatively access it from one of the five customizable function buttons across the body. After some experimentation, I found one the quickest ways to adjust ISO on the fly was to assign it to the rear dial. Those who'd like to perform back-button focusing can do so by assigning AF-ON option to either the AE-L or AF-L buttons, and in total you get 32 options to choose from when customizing the various Fn/AE-L/AF-L buttons.
Another area where the X-T20 differentiates itself from the X-T2 is the way its screen tilts. The X-T20's screen offers the same two-way tilt manoeuvrability you get on the X-T10, with Fujifilm deciding to keep its inspired three-way tilting screen mechanism exclusive to the X-T2 and its first model in the GFX-series – the GFX 50S. The way the X-T20's screen tilts upwards by 90° is very useful for low-level and waist-level shooting. Tilting it down by 45° makes it easier to compose high-angle shots too.
Fujifilm X-T20: Performance
We were mightily impressed by the X-T2's focusing performance when we reviewed it last year. Just like its bigger brother, the X-T20 shaves 0.02secs off its acquisition speed and focuses accurately when it's asked to lock onto fast moving subjects. The updated AF algorithm and X-Processor Pro pair up well and present an evidently snappier autofocus performance. It's new AF-C custom settings will be appreciated by those who'd like to fine tune how the camera reacts to the way the subject moves within the frame, how fast the subject moves and where in the frame it prioritizes the focus. They are purposefully designed to enable the autofocus to perform at its best in a host of different circumstances and whereas Set 1 is the default multi-purpose mode that's used when no specific AF-C custom setting is selected, Set 2 is designed to ignore obstacles that come between a subject that's in the process of being tracked. Set 3 is proposed for focusing on subjects that accelerate or decelerate towards the camera, while Set 4 should be used for erratic subjects that suddenly enter the frame. The last option, Set 5, is intended for obtaining optimum settings for accurate subject tracking. When you use the X-T20 to shoot fast-moving subjects, you quickly realise how far its autofocus performance has come on from before.
Just like the X-T2, you'll find a plethora of options in the menu to aid with day-to-day shooting. Having the option to take images in silence by activating the electronic shutter is one example, which can be very useful when you'd like to work discreetly without interrupting your subject or those around you. The status screen, which provides a general overview of all shooting settings, is also useful to refer to and presents a clear indication of the remaining battery power as a percentage. On the subject of the battery, you can expect to shoot approximately 350 frames or 50 minutes of 4K footage on a single charge, but if you transfer images via Wi-fi you'll find the battery will deplete considerably faster. Packing a couple of spare batteries is absolutely essential if you're planning a full on day of photography and you don't have easy access to mains power to recharge.
The quality of the images straight out of the camera are excellent when it's used in the Standard/Provia mode and the same can be said for the way the X-T20 handles its JPEGs. Colour is resolved faithfully from the X-Trans CMOS III sensor, but if you feel your results are a little too flat for your liking in Provia mode it's easy enough to give them a bit more energy from the suite of film simulation modes on offer. When challenged by high-contrast scenes you can turn to the X-T20's dynamic range (DR) modes to help preserve detail in images, which works by underexposing the shot, then applying a brightening tone curve to the dark parts of the image.
Alternatively, you might prefer to customise the default tone curves using the highlight tone and shadow tone options that you'll stumble upon in the Q menu or the main menu. The difference here is that these allow us to maximize the dynamic range in JPEG images but not at the expense of raw data. The important thing to remember is that increasing the highlight tone value to +1 or +2 brightens the highlights and decreasing it to -1 or -2 retains detail in bright areas. With regard to the shadow tone, increasing it to +1 or +2 darkens the shadows, whereas decreasing the value to -1 or -2 retains detail in the darkest areas. Though it's fun experimenting with these settings to get the best possible tonality straight out of the camera, a majority of the images that support this review were edited from raw files in Lightroom CC using the new Camera Raw 9.9 update for Creative Cloud subscribers.
Interested to know how many frames the X-T20 can rattle out in a single continuous burst compared to the X-T2, it was loaded with an identical Lexar Professional 633x SDHC card that was used to test its big brother. Like the X-T2, which managed to shoot 24 raw files at 8fps in Normal mode without the power booster, the X-T20 is capable of shooting the same number of raw files at 8fps when its mechanical focal plane shutter is used. The X-T20 rattled out 104 frames at 8fps when the file format was changed to JPEG (Fine). Employing the electronic shutter demonstrated it can shoot 21 raw files at 14fps or 35 Fine JPEGs at 14fps before the camera shows signing of slowing. To offer some form of comparison, the X-T2 managed 42 JPEGs at 14fps with its power booster attached.
The only minor niggles I picked up on during my spell of testing were that SD cards can be quite fiddly to insert and remove due to the fact the slot is tucked up so tightly to the edge of the battery door, and the icon to activate the touchscreen at the edge of the screen is rather small.
Fujifilm X-T20: Dynamic range, resolution and noise
We didn't expect the X-T20 to throw up any surprises in terms of its image quality performance and predictably it doesn't. By inheriting the same sensor and processor that you find in the X-T2 and X-Pro 2, the X-T20 it produces lab results that are as good as the flagship models. The level of detail the sensor resolves is extremely impressive when you start to analyze images at very close magnification and this is partly down to the fact it lacks an optical low-pass filter. Those who'd like to preserve a very high level of detail for creating large prints and cropping into images won't be disappointed by the sensor's performance. The noise response is very good too to the point where users won't need to shy away from cranking the sensitivity up as high as ISO 3200 and ISO 6400 when required. You can shoot at higher sensitivities, but compromises in image quality do become more obvious when you start to encroach ISO 25,600 and ISO 51,200.
Dynamic range
Our Applied Imaging Tests tell us the X-T20 offers 12.5EV of dynamic range at ISO 100, which falls just short of the 13.1EV figure we previously recorded on the X-T2. The graph clearly indicates that the dynamic range stays above 10EV up to ISO 800, with figures at ISO 1600 (9.5EV), ISO 3200 (8.5EV) and ISO 6400 (7.4EV) being almost identical to what we've got out of the X-Pro2 and X-T2 before. It's only when the sensitivity is pushed beyond ISO 12,800 that we see the figure drop below 6EV, with 5.7EV and 5.4EV being recorded at ISO 25,600 and ISO 51,200 respectively. Though this dynamic range performance doesn't set any records, users can be confident of returning a good level of detail to shadowed regions with minimal noise.
Resolution
The level of detail recorded by the X-T20's 24MP sensor is comparable to the detail resolved by X-Pro2 and X-T2. The X-T20 resolves a maximum of 3,400l/ph between ISO 100 and ISO 400, with resolution dropping ever so slightly at ISO 800 to 3,200l/ph. Pushing beyond ISO 800 sees the level of detail stand up extremely well with 3,200l/ph being resolved at ISO 1600 and 3,000l/ph at ISO 3200. Detail dips below 3,000l/ph when the sensitivity is pushed beyond ISO 6400. The detail resolved at ISO 12,800 (2,800l/ph) remains high and the sensor even manages to resolve 2,400l/ph when shooting in the expanded ISO 51,200 setting.
Noise
The X-T20 is the third X-series model we've run through our lab with the 24.3-million-pixel X-Trans CMOS III sensor. Use the camera between ISO 100 and ISO 800 and you're guaranteed excellent image quality with barely a hint of noise. Go one stop higher to ISO 1600 and you do start to notice some luminance noise in dark shadowed regions if you look very closely, but this is very easily controlled in post processing with noise reduction. Luminance noise slowly starts to become more apparent in images at ISO 3,200 and 6,400, however some careful application of noise reduction allows you to walk away with excellent results at these high sensitivity settings. Personally, I'd set ISO 6400 as my upper limit when using the cameras Auto ISO setting, but in some extremely dark situations I wouldn't hold back from pushing up to ISO 12,800 in order to get the shot. The higher ISO 25,600 and ISO 51,200 settings should be avoided wherever possible.
Fujifilm X-T20: Verdict
Fujifilm had good foundations on which to build the X-T20. What you essentially get are many of the great features from the company's flagship models in a body that's more or less identical to the X-T10. You could look at the X-T20 as a baby X-T2 and for all intents and purposes that's what it is and was always designed to be.
Fujifilm had to prioritize what features they'd carry across to the X-T20 and what they'd leave out. Most importantly, the X-T20 adopts the superb 24.3-million-pixel X-Trans CMOS III sensor, which means it's capable of producing image quality that's on par with the X-Pro2 or X-T2. It's great to see such a fast and responsive AF system on a camera at this level too. It makes the two-year-old X-T10 feel sluggish and somewhat dated when you go back to using it.
As well equipped as the X-T20 is for novices and aspiring enthusiasts, more advanced photographers will question whether it's worth spending the £600 extra for the X-T2. If you'd like an intuitive AF toggle selector, dual card slots, a beefier handgrip, higher EVF magnification, weather seals, the opportunity to customize AF-C settings and attach a battery grip you won't regret paying the premium for the X-T2. If these features aren't essential, a good saving can be made by opting from the X-T20. This money could then be put towards a few extra lenses.
Whereas the X-T10 was affordable at the time of its launch, you do have to dig deeper into your pockets for the X-T20. By paying more you expect a better camera in return and that's exactly what you get. Yes it's more expensive than some of its current rivals, but we do see it dropping in price over time. To sum up, the X-T20 is an extremely satisfying camera to use, it pairs up beautifully with Fujifilm's small and compact f/2 primes and manages to excel in all the key areas a great camera should. Overall, it's a camera that's hard to pick faults with and is another well-received addition in the X-series.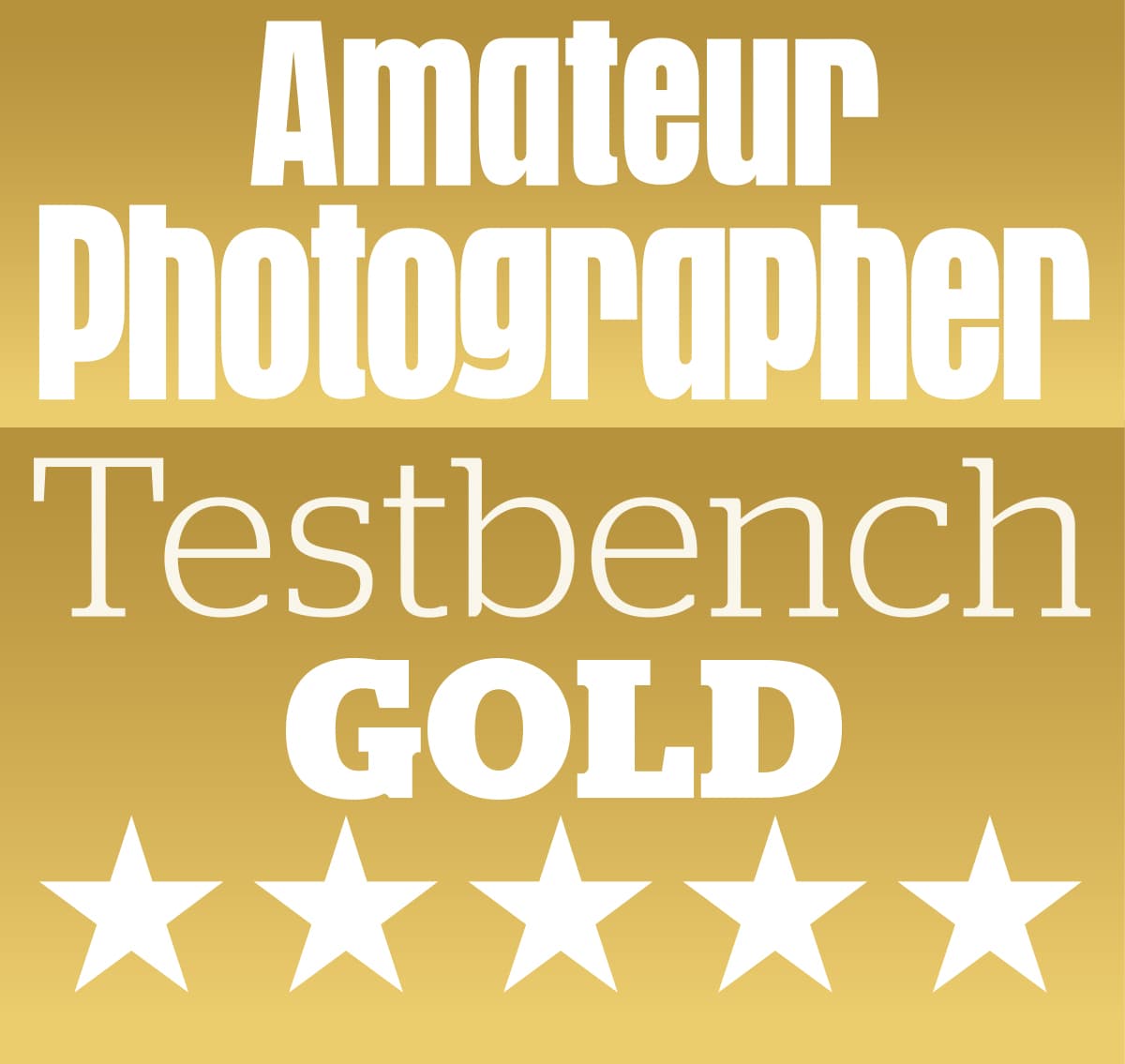 Fujifilm X-T20 review: Full specification