Eizo ColorEdge CG2700X at a glance:
$3,489 / £2,599
27-inch IPS LCD
4K (3840×2160) resolution
16:9 aspect ratio
Calibration system built-in
Magnetic hood supplied
The Eizo ColorEdge CG2700X is a 27-inch monitor with a viewable area of 596.2 x 335.3 mm and a native resolution of 3840 x 2160 (4K). This makes its pixel pitch 0.155 x 0.155 mm, which helps to ensure a clear, sharp view of images and video. As a 10-bit display, it can show up to 1.07 billion colours, which means that colour gradations are smooth.
Eizo states that it's able to reproduce 99% of the Adobe RGB colour space that's frequently used in photography, and 98% of the DCI-P3 standard used in digital cinema. It can also be set to one of nine display modes including AdobeRGB, sRGB, BT.2020, BT.709, DCI-P3, PQ_DCI-P3, HLG_BT.2100, Calibration (CAL), SYNC_SIGNAL and User, all of which can be customised.  BT.2020 is a popular choice in broadcasting while HLG (hybrid log-gamma) and PQ (perceptual quantization) are designed for displaying and editing HDR (high dynamic range) content.
Eizo ColorEdge CG2700X key features:
Rotatable: The supplied stand allows the screen to be rotated through 90° to enable portrait orientation  images to be viewed at larger sizes
Calibrator: A calibration device is concealed in the top edge of the monitor surround. It moves into position when the calibration software is started
Connection ports: The power and main connection ports are on the bottom of the back of the screen, but they can be made more accessible by rotating the monitor.
Accessory connections: There are four USB-A ports on one side edge of the back of the monitor for connecting peripherals
Eizo ColorEdge CG2700X: Set-up
Large computer monitors are cumbersome and usually awkward to handle, but the Eizo ColorEdge CG2700X comes with its stand attached and it has a handle to make it easy to lift into place. With it positioned on a desk, the next step is to connect it to the power and a computer. This task is made easier by the fact that the stand allows the screen to be rotated through 90° clockwise. This means that the connection ports that normally face downwards can be switched to face sideways for easier access.
Although it has HDMI and display ports, the CG2700X also has a USB-C port that can act as a display port and offer power delivery. It means that you can connect modern laptops and computers quickly and use the monitor to supply the laptop's power.
The stand supplied with the monitor is height-adjustable across a range of 15.5cm.  It also allows the screen to be tilted up through 35° or down through 5° so you can find a comfortable viewing position. As I mentioned previously, the screen can be rotated through 90° clockwise to give portrait orientation images more room.
Eizo supplies a pre-assembled hood that attaches magnetically. It snaps smartly into place when the monitor is in landscape orientation but must be removed if the screen is rotated into portrait orientation. A row of touch-tensive buttons on the bottom right edge of the monitor give you quick control over its key settings, but the ColorNavigator 7 interface is a more attractive option.
Eizo ColorEdge CG2700X: Calibration
All monitors need to be calibrated to ensure that they show colours accurately, and the CG2700X has a calibration system built-in. This comes in the form of a calibration device that rotates down from inside the top of the screen surround to cover a small section at the top of the display. It works with Eizo's free ColorNavigator 7 software which should be downloaded, installed and used before the monitor is used for any colour-critical work.
Although there's a calibrator built-in, the ColorNavigator 7 software allows you to use an alternative device if you wish. When the integrated system is used, a series of colour rectangles are displayed under the calibrator while it takes measurements before creating the profile.
The software only takes a couple of minutes to run though the calibration process and it can be set to operate automatically at regular intervals at a time of your choosing.  Conveniently, the monitor is calibrated for all of the available display modes at the same time so if you switch from viewing an image in Adobe ARG to sRBG, there's no need to recalibrate.
ColorNavigator 7 is easy to use but it also has plenty of features for advanced users. It can even be used to control a collection of monitors in a network to ensure they all show colours in the same way.
Eizo ColorEdge CG2700X: Working in portrait orientation
The stand supplied with the CG2700X feels solid and well-made, and it's easy to rotate the monitor between landscape and portrait orientation. If you've shot a lot of portrait orientation images, it might be helpful to rotate the screen to accommodate them.
However, the computer also needs to be told to rotate the display in order for the images to be the right way around and the editing software panels are likely to need rearranging to make the best use of the 9:16 screen. Consequently, it's best to process all your portrait orientation images in a batch rather than continually switch between orientations.
Eizo ColorEdge CG2700X: Our Verdict
Even if you factor in that there's no need to buy an external calibration device, the Eizo ColorEdge CG2700X is one of the pricier 27-inch monitors around. However, it delivers an exceptionally sharp, clear view with natural colours and wide dynamic range, so your images look great and you can be confident in your edits. It's also very easy to set up and adjust to your own preferences, plus the calibration system is simple, quick and effective. In addition, there's a reassuring 5-year guarantee.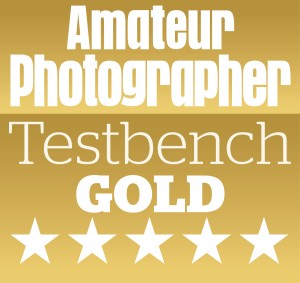 ---
Follow AP on Facebook, Twitter, Instagram, and YouTube.
---