The Datacolor Spyder X2 is the latest iteration of the firm's monitor calibration device. It's designed to help photographers and videographers adopt a colour managed workflow, ensuring that their laptop screens and desktop monitors all display images and footage accurately. Compared to the previous SypderX model, the hardware looks practically identical, just updated with a USB-C connector rather than USB-A. However, the software has been substantially revised.
Datacolor Spyder X2 Ultra at a glance:
$299.99 / £299
Monitor colour calibration tool
For Mac and Windows PCs
USB-C connector (with USB-A adaptor)
Works with HDR/high brightness displays
Datacolor offers the Spyder X2 in two versions, Elite ($269.99 / £249) and Ultra ($299.99 / £299). The main difference between them is that the Ultra allows profiling of displays with a maximum luminance of up to 2000 nits, which should be valuable to photographers who require such super-bright monitors for tethered shooting outdoors. Meanwhile the Elite version is limited to standard displays up to 750 nits. I was provided with the Ultra version for review.
Datacolor Spyder X2 Ultra key features:
USB-C: The device now comes equipped with a USB-C connector, with a USB-A adapter in the box
Light monitor: An ambient light sensor can be used adapt your display calibration to varying light levels in your workspace
Software: Available for Windows or Mac PCs, Datacolor's Spyder X2 software is free to download from the firm's website
Versions: The Ultra package is capable of calibrating high brightness / HDR monitors, unlike the cheaper Elite option
When you first open the box, you're directed to download, install, and activate the software, which can be done on as many computers as you need, either Mac or Windows. Then to profile your display, it's simply a case of plugging in the device and following the onscreen prompts. This is all pretty straightforward, and the actual calibration process is notably speedy, taking less than 90 seconds to complete.
Once done, the software will show how your monitor measures up against common colour spaces such as sRGB and Adobe RGB. You can also set yourself a reminder to reprofile regularly, which should ensure your monitor continues working to the best of its potential.
That's not all the device can do, though. There's an option for colour-matching multiple monitors as closely as possible, which is great for those who work using multiple displays. There's also a Display Analysis module, which includes a suite of tests for such things as colour accuracy and colour/brightness variation across the screen.
This could be handy if you need to troubleshoot a suspected problem with your display. But I suspect most users will run it once out of curiosity, stare at all the numbers and graphs, and wonder what they're supposed to make of the information.
Datacolor's software also allows you to soft-proof images. In other words, it'll visualise how they should turn out when printed on different media and can highlight areas that risk being out-of-gamut. This is potentially a handy feature if you don't have software that can do it already (most obviously Photoshop).
Datacolor Spyder X2 Ultra: Our Verdict
I tested the Datacolor Spyder X2 Ultra by profiling a couple of laptop screens and my desktop monitor, and found it works as expected with no fuss. Unfortunately, though, I didn't have an ultra-bright display on hand to test that specific feature. But this highlights the fact that for many users, the Elite version will do a perfectly good job for less money than the Ultra. Overall the X2 is a solid update and works very well, although there's little reason for existing SpyderX owners to upgrade.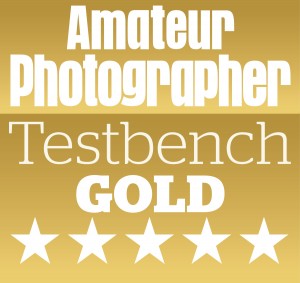 ---
Follow AP on Facebook, Twitter, Instagram, and YouTube.
---