The Crucial X9 Pro Portable SSD is a portable solid-state drive that's available in three capacities: 1TB, 2TB, and 4TB. Designed to work with USB 3.2 Gen 2 (10Gbps) connections, it's capable of delivering read and write speeds of up to 1050MB/s. It comes with a short (23cm) USB-C to USB-C cable.
Crucial X9 Pro Portable SSD at a glance:
Available capacities: 1TB, 2TB, 4TB
£65.99-£200.99
USB 3.2 Gen 2 (10Gbps) compatible
Max read speed: 1050MB/s
Max write speed: 1050MB/s
IP55 rating for dust and water resistance
Compatible with Windows, Mac, Android, iPad, PC, and Linux4
At just 38g in weight and measuring 65x50x5mm, the X9 Pro SSD is one of smaller, lighter portable SSDs available, which combined with its metal casing makes it very attractive for travel. It has a durable feel and doesn't creak or crack when I try to bend it, plus there's soft-touch coating on its base that gives a little grip on a desktop. A small lanyard loop built into one corner could be useful for extra security. When the drive is connected to a computer, the inside of this loop illuminates, which is a nice touch.
The drive's robust design also means it can withstand falls from heights of up to 2 meters. In addition, it has an IP55 rating which indicates that it can survive being subjected to a low-pressure water jet from any angle, so it should take the odd splash of water or short dunk in its stride.
Crucial X9 Pro Portable SSD key features:
Metal casing:  A robust aluminium casing keeps the SSD safe
Drop-proof:  The Crucial X9 Pro is built to survive drops from 2m and is IP55 water/dust-resistant
Small and light:  The drive weighs just 38g and measures approximately 65x50x5mm at its thickest point
USB-C cable:  Crucial supplies a USB-C to USB-C cable but an optional USB-A is available
One niggle I have with the X9, and it's not alone in this, is that the supplied USB cable is fairly short at around 17cm long (excluding the connectors).  A longer cable gives more scope to position the drive on a stable surface, whether you're working with it connected to a laptop on your knee, or plugged into the back of a desktop computer.
I connected the drive to a 2022 MacBook Air with the M2 chip via one of its two USB 4 / Thunderbolt  (40Gb/s) ports, and then used Blackmagic Disk Speed Test to measure the read and write speeds. This produced mixed results, occasionally indicating speeds of over 2900MB/s, far in excess of the figures claimed by Crucial, but more regularly showing write speeds around 655MB/s and read speeds of up to 720MB/s.
In real-world use, it takes only around 11 seconds to move 100 JPEGs and 100 raw files from the 45.7MP Nikon Z 7II (totalling 9.74GB) from the SSD to the MacBook Air, while the return journey takes between 11 and 14 seconds. Transferring the same files from the drive to a 2019 iMac takes 2 or 3 seconds under a minute via a Thunderbolt 3 port.
Image thumbnails also render quickly in Adobe Bridge and there's a fluid 4K video editing experience with no stuttering or dropped frames.
An alternative option: Crucial X10 Pro Portable SSD
Crucial also offers the X10 Pro Portable SSD in capacities of 1TB (£109.99), 2TB (£236.98) and 4TB £326.99). It's the same size as the X9, and only 4g heavier, but it features USB 3.2 Gen 2×2 technology that promises transfer rates up to 2,100MB/s with compatible computers. It should be a good option for videographers, but USB 3.2 Gen 2×2 connectivity isn't yet very common.
Crucial X9 Pro Portable SSD: Our Verdict
The Crucial X9 Pro Portable SSD isn't just attractively small and robust, it's also capable of fast files transfer rates, although naturally this will vary depending upon the connection and computer in use. While it can serve as a working drive for video editing, it's ideally suited for use as short-term storage of images when away from home.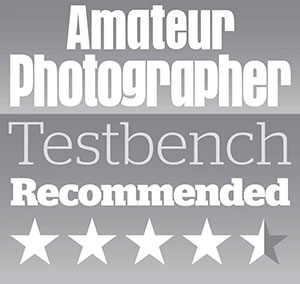 ---
Follow AP on Facebook, Twitter, Instagram, and YouTube.
---