Canon EOS 5DS R review: Introduction
At a glance:
50.6MP full-frame CMOS sensor
ISO 100-6,400 (standard), 50-12,800 (expanded)
61-point autofocus
5fps continuous shooting
Full HD video at 30, 25, 24fps
£3,200 body only
In the early 2000s, Canon's EOS-1Ds series was unchallenged in the high-resolution DSLR stakes, from the original 11.1MP version of 2002 to the 21.1MP Mark III of 2007. But in 2008 Canon lost the crown to the 24.6MP Sony Alpha 900, and has lagged behind ever since. Indeed, more recently both the Nikon D800 series and the Sony Alpha 7R have upped the ante to 36 million pixels, outstripping the 22.3MP Canon EOS 5D Mark III. Now, though, Canon has struck back with its own 50MP full-frame sensor, which powers its new twin DSLRs, the EOS 5DS and 5DS R.
Based on the proven EOS 5D Mark III design, the two cameras are identical in almost every respect, aside from the fact that while the 5DS has a conventional optical low-pass filter in front of the sensor, in the 5DS R its anti-aliasing effect is 'cancelled'. This is the same approach as Nikon employed with the D800 and D800E in 2012, and means that while the 5DS R should give the very sharpest detail, it will also be more prone to image artefacts such as maze-like aliasing and colour moiré. The 'S' models supplement, rather than replace, the 5D Mark III in Canon's line-up, being optimised for studio work where resolution is paramount.
Aside from the new sensor, the 5DS cameras gain a range of tweaks and refinements to help get the most out of all those pixels. A new mirror assembly eschews any use of springs in favour of fully motor-driven operation, to minimise resolution-sapping vibrations. The JPEG-processing parameters include more sophisticated sharpening options to render fine detail better, with a new 'fine detail' picture style added too. A USB 3.0 connector facilitates faster image transfer from the camera, although this comes at the expense of a headphone socket for video work. Even the tripod mount has been reinforced. The impression is that Canon has thought hard about all this, rather than just dropping a high-resolution sensor into an existing body design and hoping for the best.
Canon EOS 5DS R sample images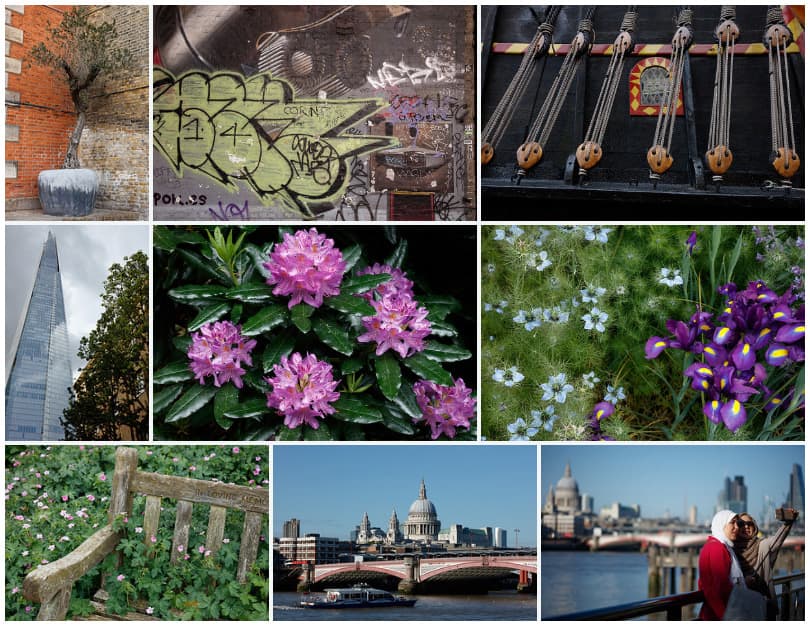 See our Canon EOS 5DS R image sample gallery
Features
To support its headline-grabbing 50.6MP sensor, the 5DS R has an impressive spec. It is capable of shooting at 5 frames per second – not world-beating, but a match for the Nikon D810 and Sony Alpha 7R – and dual DIGIC 6 processors are used to handle the huge amount of data that's generated when working at this speed.
The standard sensitivity range covers ISO 100-6400, with extended ISO 50 and ISO 12,800 settings also available. This is a bit limited compared to either the EOS 5D Mark III or EOS 6D, both of which would therefore be a better choice for low-light work. Metering employs a colour-sensitive 150,000-pixel sensor, and uses subject analysis for more accurate results. Autofocus employs the same 61-point sensor as the 5D Mark III, but in concert with the metering sensor can now identify faces and focus specifically on your subject's eyes.
Shutter speeds range from 30sec-1/8000sec, and in bulb mode you can program in exposure times up to a second shy of 100 hours. Thanks to the new mirror mechanism, the shutter sound is very quiet by DSLR standards, and a 'silent' mode softens it still further, but at the cost of slightly longer viewfinder blackout and slower continuous shooting.
With 50MP raw files weighing in at 65-70MB a shot, many users will probably prefer not to shoot at full resolution all the time. Thankfully, Canon has provided several means to do this. Raw shooters can choose 28MP MRAW and 12MP SRAW modes, which still allow full flexibility in post-processing, but with smaller file sizes.
It's also possible to shoot in 1.3x and 1.6x crop modes, giving 30.5MP and 19.6MP respectively, with the unused areas of the frame masked off in the viewfinder. Note, though, that Canon's EF-S lenses still can't be used, although third-party APS-C-format lenses should work just fine in 1.6x mode. For photographers who regularly output different aspect ratios, 1:1, 4:3 and 16:9 formats can also be selected, although oddly the latter two can only be used in live view. Unfortunately, the camera doesn't shoot any faster in crop mode, and will still record a full frame raw file alongside cropped or non-3:2 JPEGs.
The 5DS R also gains many of Canon's latest features that we saw on the EOS 7D Mark II. Intervalometer shooting, additional viewfinder information and a user-configurable Q menu all find their way onto the new high-resolution flagship. Sadly, though, it doesn't inherit the 7D Mark II's customisable lever around the multi-controller that can be used as a shortcut to various controls. The 5DS R is also one of the few cameras we've seen recently that doesn't have built-in Wi-Fi, which these days comes as something of a surprise.
The EOS 5DS R has no built-in flash, but the hotshoe accepts Canon EX-series flashguns and third-party E-TTL alternatives. A receiver on the handgrip is compatible with Canon's RC-6 infrared release for wireless remote control. The EOS 5DS R also includes Canon's E3-type remote release connector, a PC flash socket and 3.5mm stereo microphone jack; mini-HDMI and USB 3 connectors round off the list. The LP-E6N battery is good for around 700 shots per charge.
Screen and viewfinder
One key advantage of full-frame DSLRs is the optical viewfinder, and the EOS 5DS R's is exceptionally good. With a magnification of 0.71x it is as large and as clear as they come, and it gives 100% coverage for accurate composition. Alongside the usual exposure data – shutter speed, aperture, ISO and exposure compensation – an LCD overlay display gives the option to add gridlines and the nice dual-axis electronic level we previously saw on the 7D Mark II.
Alongside drive, AF and metering modes, it's possible to show battery status, white balance, image quality settings and even a flicker warning with fluorescent lighting. This allows you easily to change all of the settings controlled by the top-plate buttons  with the camera to your eye. The overall result is probably the clearest and most information-rich optical viewfinder we've ever seen on a DSLR.
The 3.2in, 1.04-million-dot rear LCD is also excellent. It's sharp and detailed, and a light sensor adjusts the brightness automatically to match the ambient lighting. It's great for checking images during playback, and provides an accurate preview of your shots when using live view. However, I can't help feeling that Canon has missed a trick by not making it articulated – a high-resolution studio camera like the 5DS R will often find itself working in live view on a tripod, and the ability to reposition the screen is a real boon when shooting in this way. The screen is not touch-sensitive, either, and while that's standard for this type of camera it's a shame as Canon's touch interface is excellent.
Build and handling
While the EOS 5DS R is based on, and physically near-identical to, the 5D Mark III, its core design can be traced back a decade to the original EOS 5D. With multiple generations of refinement since then, it has evolved into one of the best-handling and most rugged cameras on the market. It is festooned with buttons and dials to place all the key shooting controls at your fingertips, and many of them can be customised to suit your preferences. The result is a camera that works really well, and never gets in the way of shooting. Anyone who's used a high-end Canon DSLR before should feel immediately at home.
Exposure settings are controlled using two twin electronic dials, one under your index finger and the other under your thumb. The focus point can be easily moved around the frame using Canon's excellent multi-controller, and there's a dedicated AF-ON button on the back of the camera that can be used to initiate autofocus, for photographers who prefer to separate this from the shutter button. The rear dial can be set to work as a touch-sensitive silent four-way controller for video shooting, and a sliding switch on the camera's back locks the dial against accidental operation.
A row of buttons on the top-plate gives quick access to drive, focus and metering modes, along with ISO and white balance, and the new viewfinder overlay means these can now all be easily changed with the camera to your eye. A column of buttons beside the LCD predominantly deals with playing back your images.
Less-used functions are easily accessed from the quick-control screen, by pressing the Q button on the camera's back. There's also a second, customisable Q screen, but its usefulness is limited as almost all the 21 available functions that can be added are easy enough to set already. The main menus are huge, but attractively designed and relatively logically laid out. As with other Canon cameras, you can add your most-used items to a 'my menu' section, which now allows multiple named tabs to satisfy the most of avid of tinkerers.
At 152×116.4×76.4mm in size and 930g in weight, the 5DS R is one of the largest and heaviest full-frame DSLRs on the market. It is robustly made with a magnesium-alloy body shell and extensive weather-sealing, meaning that it should survive almost anything you can throw at it. Of course, it's highly advisable to use weather-sealed lenses to match, which includes most of Canon's professional L-series optics.
Focusing
There's little point in having a 50.6MP sensor if the camera can't focus on the subject with pinpoint accuracy, and to this end Canon has fitted the 5DS R with what it boldly claims to be the best autofocus on the market today. The 61-point system includes 41 cross-type points and five double cross-type for extra accuracy with fast lenses. The central point also works with lenses that have an effective aperture of f/8, so it will continue to function with f/4 zooms fitted with a 2x teleconverter. As well as using a single AF point, it's possible to select expanded groups of five or nine points.
In practice, I've found that the AF system goes a long way towards living up to Canon's promises. No matter what lens I've used, from the 24-105mm f/4 zoom to the 35mm f/1.4 prime, it has acquired focus with unerring accuracy, even using focus points far off-centre (which are usually the least reliable). It's also not required any micro-adjustment, which is unusual when shooting fast primes and makes life much easier for the user.
Switch to live view and autofocus is reasonably quick, which is welcome as this is traditionally not a strength of DSLRs. Even in poor light the camera usually finds focus in less than a second. This speed is very lens-dependent, but with the most amenable, AF is conceivably usable for handheld shooting. The focus area can be placed wherever you please across most of the frame, and the accuracy is excellent. Of course, if you're shooting in live view using a tripod, then focusing manually using magnified display gives the best-possible results.
Performance
The key question with the 5DS R is simple: does having all those pixels pay off? The answer is yes, but with some caveats.
A pixel count this high starts seriously pushing the extremes of lens performance, and optical aberrations are described in merciless detail. To make the most of the sensor resolution, you'll therefore need to use top-quality optics. Canon says that all the lenses it has released since 2010 have been designed with high-resolution sensors in mind, but older lenses can also give fine results – especially primes (including the sub-£100 50mm f/1.8 II). But it's also crucial to understand that the 5DS R will get better results out of any lens that you use on it than any previous Canon DSLR. Careful image processing is essential to maximise the final image quality, and with most lenses you'll need to correct chromatic aberration as a matter of course.
Impeccable shooting technique is also necessary to avoid blur from camera or subject movement. This means using either a tripod or high shutter speeds when shooting handheld. Forget the 1/focal length rule for safe handholdable speeds, and shoot a couple of stops faster, for instance 1/200sec with a 50mm lens. You'll also need to use optimum apertures to get the sharpest results, usually f/5.6-f/8. If you need to boost the ISO to achieve this, that's just the price that needs to be paid. The sensor behaves very well up to ISO 1,600 at least, so there's some leeway for pushing things a bit.
The EOS 5DS R's files are huge, so large fast cards are essential – don't think you'll get away with recycling CompactFlash cards bought five years ago. Raw files typically weigh in at 60-70MB, meaning that a 32GB card is good for about 320 shots in raw + JPEG. Processing these files will also place a huge strain on your computer's resources so major upgrades may be in order.
Viewing the 5DS R's files on the computer, though, is a revelation. At its best, the camera is capable of recording jaw-dropping levels of detail (in context, its 8688×5792-pixel resolution equates to a 29x19in/74x49cm print at a critically sharp 300ppi output resolution). Canon's new 'fine detail' picture style does what it claims, and incorporates pretty much all the detail captured by the sensor into the camera's JPEGs. This is a huge improvement over the 5D Mark III, which has a bad habit of sacrificing fine detail to over-enthusiastic noise reduction.
I shot almost invariably using evaluative metering, and found that it performed exceptionally well, and generally did an excellent job of avoiding clipping highlights. Naturally spot and partial metering modes are on hand for difficult situations that might confuse the metering.
One area where Canon has tended to lag behind other brands is low ISO dynamic range. Fortunately, the 5DS R's sensor seems to be improved in this respect, allowing perhaps 3 stops of additional shadow detail to be recovered before noise becomes a problem. You can see this in the example above, where I applied extreme exposure and highlight/shadow adjustments to bring out more detail. This isn't quite a match for the extreme shadow detail recovery that's possible from the Nikon D810, but it's still pretty useful in high-contrast conditions.
Image quality
The Canon EOS 5DS R's 50.6MP sensor represents a real step-change for Canon users, compared to the 22.3MP offered by the 5D Mark III. The increase in detail is striking, and improved in-camera sharpening means that it can all be delivered in the camera's JPEG output. This does come at the cost of high ISO capability, but even at the extended setting of ISO 12,800 images are perfectly useable. This suggests that the limited ISO range available is a rather conservative decision on Canon's part, presumably to help differentiate the 5DS twins from the 5D Mark III.
Colour rendition is typical Canon, with an attractive palette in the default JPEG mode that's saturated without being unrealistic, aided by reliable auto white balance. Dynamic range, while not class-leading, is still very respectable, with plenty of detail recoverable in the shadow regions of low ISO images. Overall the 5DS R gives exceptional images.
Resolution
As we'd expect from a 50MP sensor with no optical low-pass filter, the 5DS R gives remarkable results in our resolution tests. At ISO 50 it resolves very close to its theoretical maximum of 5600l/ph, although with some aliasing and false colour around this point, and plenty of false detail at higher frequencies. This impressive resolution drops only slightly as the sensitivity is increased, with 5200l/ph still attained at ISO 800, and 4800l/ph at the top setting of ISO 12800.
Below are 100% crops from our resolution chart, shot using the Canon EF 100mm f/2.8 Macro USM at f/4. Note that because of the 5DS R's high resolution we've shot from double the distance as usual, and the numbers on the graph need to be multiplied by 200 to get the resolution in lines per picture height.
Dynamic Range
The EOS 5DS R gives very good results in our Applied Imaging tests, if not entirely class-leading. At ISO 50 it returns 12.4 stops of dynamic range, indicating that there should be plenty of additional shadow detail retrievable from raw files. Initially this drops only slightly as the sensitivity is increased, but beyond ISO 400 it falls off more rapidly. But even at the highest standard setting of ISO 6,400, it still produces a very respectable 8.1EV of dynamic range, which should give perfectly usable images.
ISO sensitivity and Noise
At low ISOs, the EOS 5DS R delivers exceptional levels of detail with essentially no visible noise. It's only at ISO 800 that some noise starts to creep in when looking at the image on the pixel level, but you'd have to make huge prints for it to be visible. Noise only really starts to have any sort of negative impact at ISO 3200, mainly causing a slight deterioration of shadow detail. But with a fine granular pattern it's not hugely problematic, and easily dealt with in post processing, although at the usual expense of fine detail and colour saturation. Crucially, there's little unsightly low frequency chroma noise, which tends to be difficult to remove. The top two ISO settings are both perfectly usable, suggesting Canon could have offered a wider sensitivity range from this sensor.
ISO noise – JPEG
Below are 100% crops from JPEG files at a full set of ISO settings, shot using the EF 100mm f/2.8 Macro USM at f/13.
 ISO Noise – Raw
Below are the same crops, but now taken from the corresponding raw files converted using Adobe Camera Raw with noise reduction turned off. The idea here is to give an impression of the underlying noise on the files; normally you'd use noise reduction to minimise its appearance. Again we see very clean images at ISO 50, with some noise starting to become clearly visible around ISO 800, but only having a clearly negative effect at the top two settings.
Canon EOS 5DS R compared to 5DS
Canon announced two models simultaneously with its 50.6MP full-frame sensor – the EOS 5DS and the EOS 5DS R. The two are identical, except that the effect of the optical low-pass filter is 'cancelled' on the 5DS R, which adds a £200 premium to its body-only price (£3,200 vs £3,000). Normally, the optical low-pass filter slightly blurs the image projected by the lens onto the sensor, which helps avoid sampling artefacts such as maze-like aliasing, or false colour patterns due to moiré. The idea is to trade-off ultimate resolution for technically more accurate images.
In practice, the difference between the two cameras' image quality is subtle. As we would expect, the EOS 5DS R gives slightly crisper images when viewed at the pixel level. But it's also a bit more prone to giving coloured moiré patterns in finely repeating detail such as fabrics. But Canon's JPEG processing suppresses this pretty well, and the EOS 5DS isn't entirely immune from moiré itself. Anything that blurs the image – camera shake, or shooting at a smaller aperture such as f/11 – will in effect mimic the low-pass filter and suppress moiré, too.
So which of the two would I choose? Almost certainly the 5DS R; I'd rather take the extra sharpness, and deal with image artefacts when necessary. The success of the Sony Alpha 7R and Nikon D810, neither of which uses optical low-pass filters, suggests that many other photographers are now comfortable with this approach too.
Conclusion
There's little doubt that the Canon EOS 5DS R is one of the most impressive cameras we've ever seen. With its 50.6MP sensor, robust build, and reliable metering and autofocus, it's sure to become a favourite with working photographers for whom ultimate resolution really matters. Indeed, with 20% higher linear resolution than 36MP cameras, it lays down the gauntlet to Sony and Nikon to play catch-up again, although it would be naive to expect this to take long.
When shooting with the 5DS R, it is also striking just how mature the design has become. While no camera is perfect, and different photographers have different preferences, few models work quite so well out of the box. In part this is due to the fact that the large body gives plenty of space for controls, but the layout is also exceptionally well considered, placing everything you need at your fingertips. Unusually, the camera works almost as well in live view as when using the viewfinder, although an articulated LCD would have made it even better.
Image quality is superb, and the 'fine detail' picture style is capable of packing practically all the captured detail into the camera's JPEGs. I'd still expect most users to shoot raw, but it's great that JPEGs are much more usable than on recent Canon DSLRs. The only caveat is that low ISO dynamic range still doesn't quite match its peers, so you can't dig as much detail out of deep shadows as you can from cameras such as the Nikon D810.
So is the EOS 5DS R the best DSLR on the market right now? It's certainly got to be close. But despite this, I can't help but feel that for a great many photographers, the EOS 5D Mark III is still a more practical all-rounder, with its much easier-to-handle file sizes and significantly higher ISO range. But landscape and studio photographers in particular will surely love the addictive level of detail that the 5DS R can deliver.